Chocolate Covered Strawberry Meringue Cookies | Valentine's Day cookie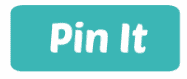 Sometimes you are looking for a healthier sweet treat and theses are a great one. These cookies are gluten-free and low fat. If your someone special is watching there weight after these holiday season this is a great cookie for them! They will not even know they are a healthier cookie. These cookies last really well in the freezer after they are cooked.
Make sure you check out these awesome other Valentine's Day recipes; Meringue Cookies | Heart Shaped cookie for Valentine's Day, Valentine's Day Kid Treat | Cupid Poop, and Valentine's Day Chocolate Pops | Valentine's Day treats for kids.
Chocolate Covered Strawberry Meringue Cookies | Valentine's Day cookie Ingredients:
3 large egg whites
1 – 3 ounces package of strawberry Jell-O
1/4 cup sugar
1/2 teaspoon pure vanilla extract
Chocolate Chips
pinch of tarter
Chocolate Covered Strawberry Meringue Cookies | Valentine's Day cookie Directions
Line to bake sheets with parchment paper or silicone mat. Preheat your oven to 175 degrees F.
Combine the sugar, egg whites and tartar in the bowl from your mixer over (making sure your bowl is not touching the water) simmering water. Constantly whisk the egg whites until the sugar has dissolved.
Attach the whisk attachment on a stand mixer or a hand held mixture, slowly beat egg mixture. Pour the Jell-O, and strawberry mixture into the bowl in a slow, steady stream. Add in vanilla extract and any food coloring .
Slowly increase the speed and continue to beat mixture until stiff peaks have almost formed. Mixture is ready when whisk attachment dipped into mixture leaves a curled but stiff peak when removed.
Transfer mixture to a pastry bag fitted with a open star tip. Pipe the cookies onto the lined baking sheets. Bake for 1 ½ hours, then turn off oven and leave the door slightly ajar for meringues to cool down with the oven.
In a microwave heated bowl, melt your favorite chocolate chips on high. Stirring chocolate in 30 second interval until chocolate chips are just melted. Pour some of the chocolate onto a small plate. Dip the bottom of the meringue cookies into the chocolate.
Place them back onto the sheet pan and let the chocolate set for an hour. Store meringue cookies in an airtight container away from any heat or moisture.
These Chocolate Covered Strawberry Meringue Cookies will be a huge hit on Valentine's Day but I also suggest that you sneak some in the freezer later so you can sneak them 😉
Join the newsletter
Subscribe to get our latest content by email.
This post may contain affiliate links. Please read my disclosure policy here