If you are going to a wedding and you are needing something fun this Cleaning Supplies Wedding Gift Basket is a great one 🙂 Especially if you use coupons and have a stockpile it is also budget friendly. No one likes to have to purchase household supplies so giving them as a gift in a fun way is a great way to make it so the newly weds don't have to go out and purchase things like laundry soap and dish soap!
I do suggest you print the note on pretty paper, but if you are like me and you forgot your letter at home on the counter and had to write it while you were driving down the road to the wedding you will end up with a letter you wrote that doesn't look as pretty as it does printed on pretty paper 🙂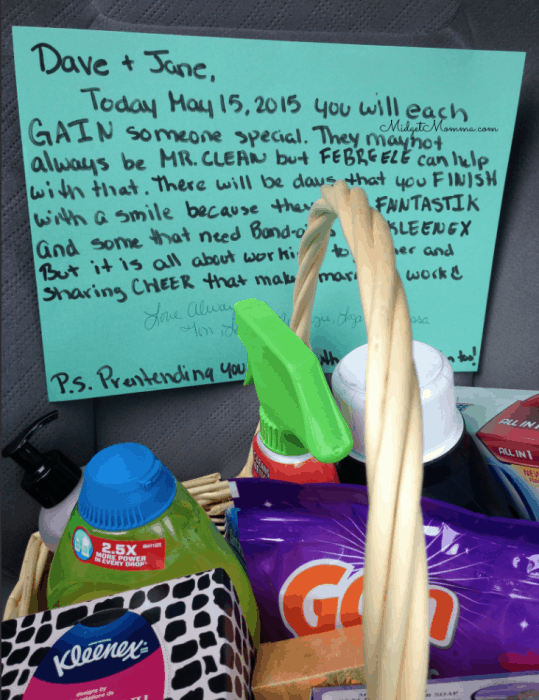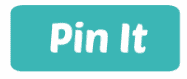 This Cleaning Supplies Wedding Gift Basket has, Mr. Clean, Gain Laundry soap. Cheer laundry soap, Fantastik cleaning supplies, Finish dish tabs, South of France soaps, Febreeze, and Band-aids.
The letter says,
Dave and Jane (but put your wedding gift recipients names here)

Today, May 15, 2015 (put your gift recipients wedding date here) you will each Gain someone special. They may not be Mr. Clean but Febreeze will help with that. There will be days that you Finish with a smile because it was Fantastik and some that need Band-aids and Kleenex. But it is all about working together and sharing Cheer that makes a marriage work.

Ps Pretending you are South of France works too!
There are lots of other products that you can use to write a story up too, Joy, Charmin, Secret, Era, Bounce, Pledge, All, and so many more. It is pretty easy to work a fun note to go along with them. And for those who do not coupon like we do these items are expensive so a basket like this is a great gift idea.
Join the newsletter
Subscribe to get our latest recipes right in your inbox every time we post a new one!