For my trip to Disneyland for the Tomorrowland press conference I wanted to get as much into the Disney spirit that I could. I decided to in brace my daughter favorite show… Mickey Mouse Club House. I knew Minnie was well known for her polka dots. You can do this design in pink or red to match one of Minnie outfits. I like to use a nail polish that has a thin brush like this one. If you want you can use a nail art brush for the dots.
DIY Minnie Mouse Nails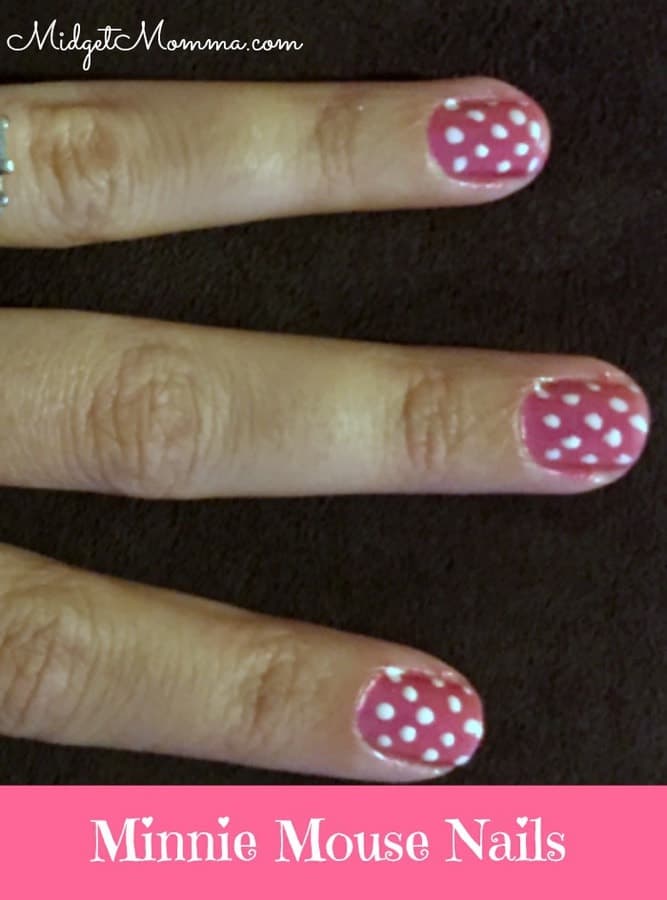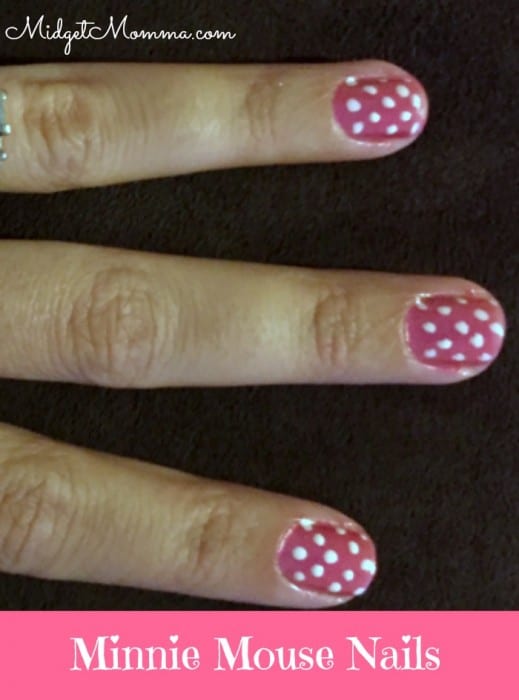 DIY Minnie Mouse Nails Supplies
Red or pink nail polish
White nail polish
Top coat nail polish
Nail art brush
DIY Minnie Mouse Nails Directions
Paint your nails red or pink, let dry competently.
With your nail brush dot three small dots down the middle of your nails.
On each side of the middle row of dots add two dots space in between the other dots.
On the each side of those dots add another row of dots in between the other dots.
Let you nails completely dry so you don't smear the dots.
Apply a coat of top coat and let dry.