Calling all Disney fans! Right now you can call your kids favorite Disney characters and get a special bedtime message!!! The kids will love this FREE Disney bedtime message!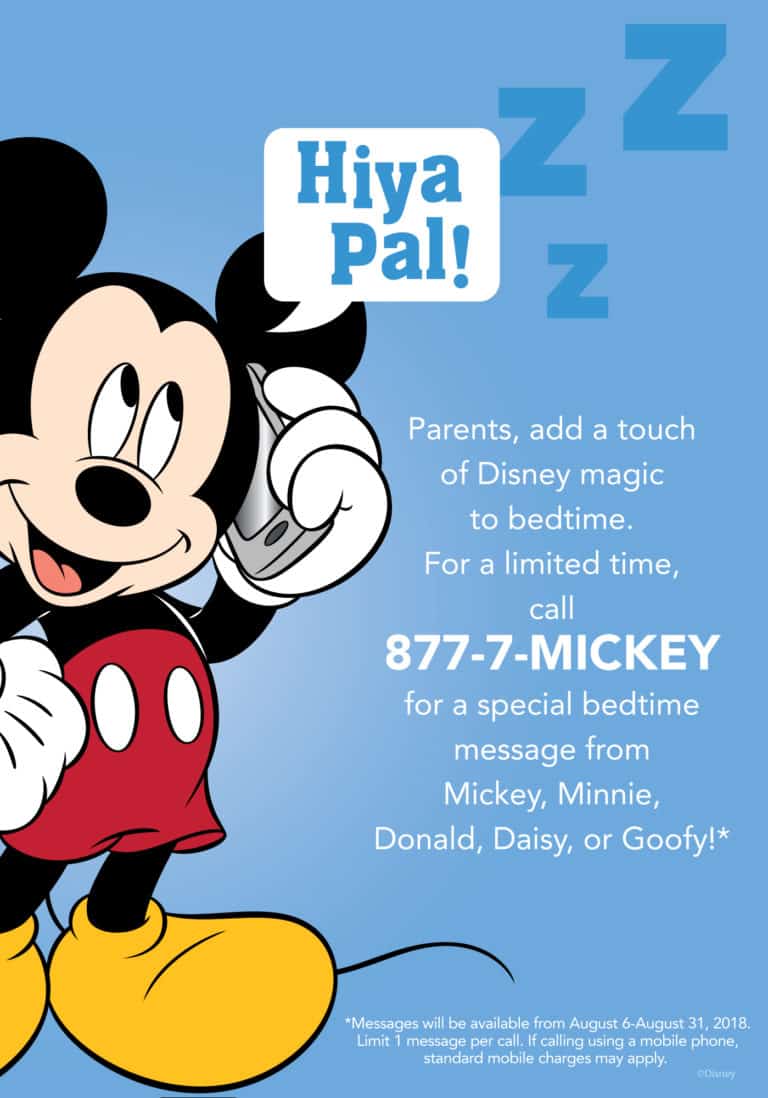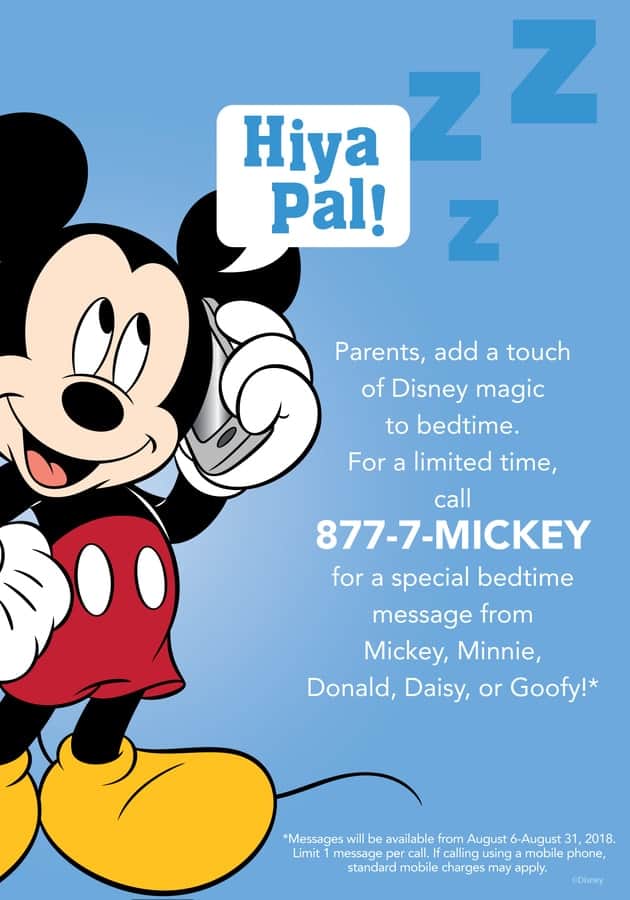 Disney bedtime phone call
Due to the pandemic all the Disney Parks are closed but that doesn't mean you favorite Disney Friends can't stay in touch! To get your free bedtime message just call 1-877-7-MICKEY! There are five special messages from Mickey Mouse, Minnie Mouse, Donald Duck, Daisy Duck and Goofy!!! That is like basically having Mickey's phone number… really what could be cooler than that!?! This will give the kids something special to look forward to at bedtime, maybe make it a little easier, we can hope right? I really LOVE this from Disney, every little bit helps right now that we are all staying home and postponing trips to Disney due to worldwide panedemic.
The kids are going to love these bedtime messages! But hurry because the bedtime fun is only going on through the end of April 2020!