Gift Ideas for Teens. If you are looking for gifts for the teens on your shopping list there are lots of amazing gift ideas that you can find something for everyone on your shopping list.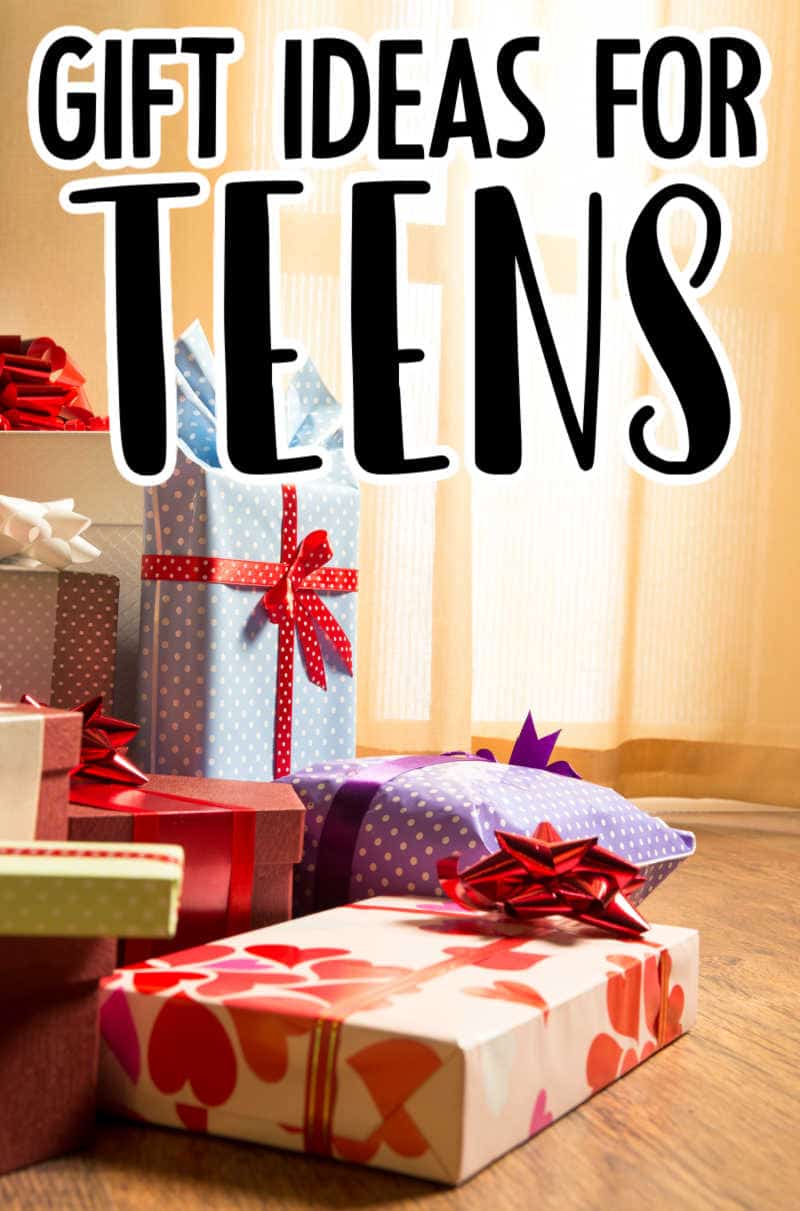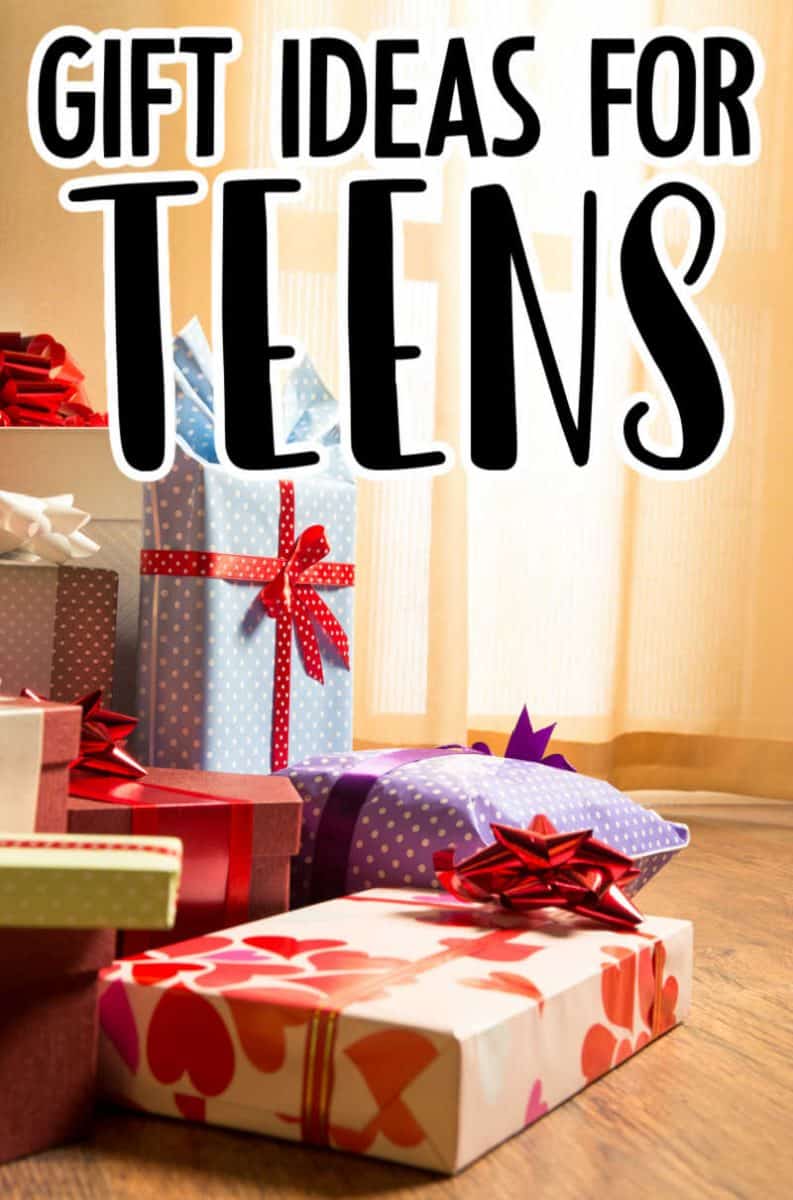 Gift Ideas for Teens
Finding gifts for Teens can be hard, but this year there are so many great options for them no matter what age they are! These Teen gift ideas cover teen boys and teen girls all in one spot!
Check out our other Holiday Gift Guides and Gift Ideas to help with your Holiday Shopping.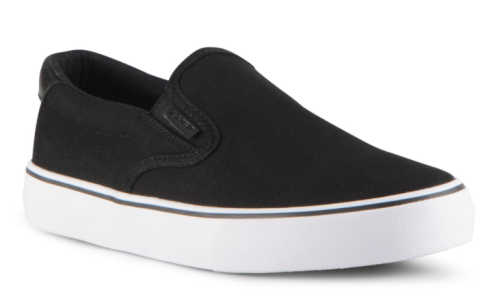 LUGZ WOMEN'S BANDIT OXFORD SNEAKER
Easy slip-on style meets superior comfort with the Women's Bandit oxford sneaker. Keep it simple and classic with this timeless canvas sneaker.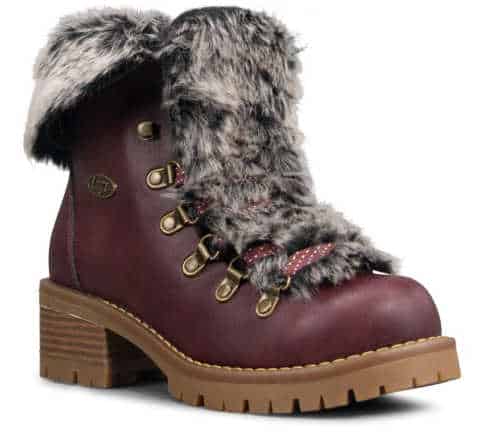 WOMEN'S ADORE FUR OXFORD BOOT
Step out with the stylish and cozy Women's Adore Fur – a brand new Lugz boot perfect for the cold weather season. With a fashionable faux fur trim you'll explore new heights with this hiker-inspired, lace-up ankle boot.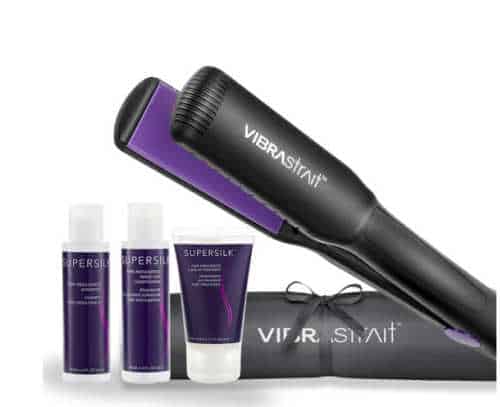 Vibrastrait Essential 1.5″ Vibrating Flat Iron
Vibrastrait glides hair through the plates (hair damage is reduced- no pulling or tugging) for stronger, healthier hair
Vibrastrait creates smooth, wavy or curly styles with salon-level results
Vibrastrait cuts down on styling time by 30-50% and locks in moisture for a frizz-free, lustrous shine.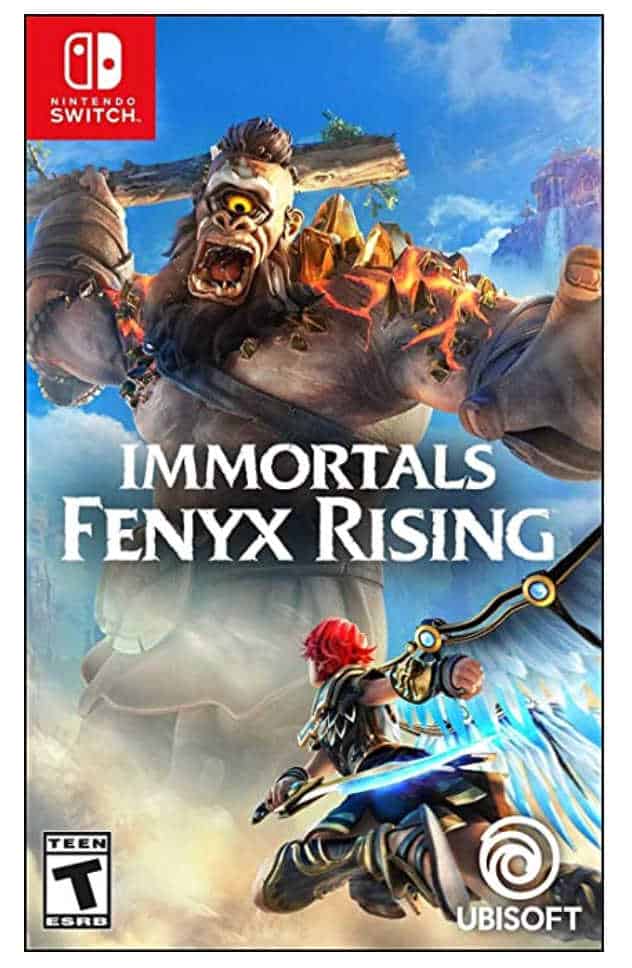 Immortals Fenyx Rising
Available now on Stadia, Xbox Series X|S, Xbox One consoles, PlayStation®5, PlayStation®4, Nintendo Switch™ system, Amazon Luna, the Epic Games Store and Ubisoft Store on Windows PC as well as on Ubisoft+, the subscription service from Ubisoft.*
Rated T
Immortals Fenyx Rising is an uplifting and witty take on the open world action-adventure genre and is full of rewarding exploration through dynamic traversal. Sprint across open fields, climb enormous mountains and glide through the skies to discover all the secrets of each region inspired by the Greek gods across the Golden Isle.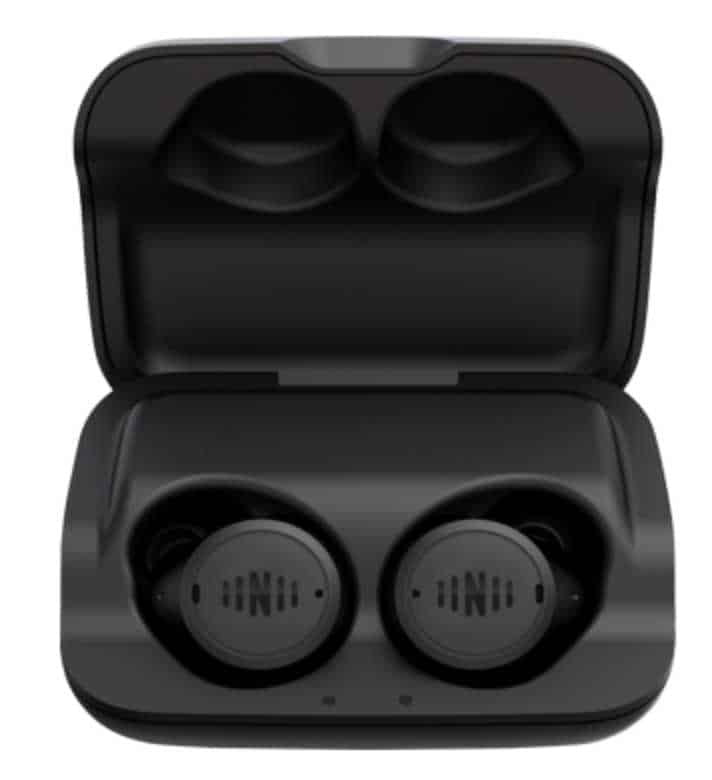 IQbuds² MAX Earbuds
IQbuds2 MAX combined with IQstream TV delivers high fidelity TV streaming. Hear every detail, the quiet conversations, the crescendo of battle and the magic of the soundtrack while blending the TV volume with the people around you if you choose.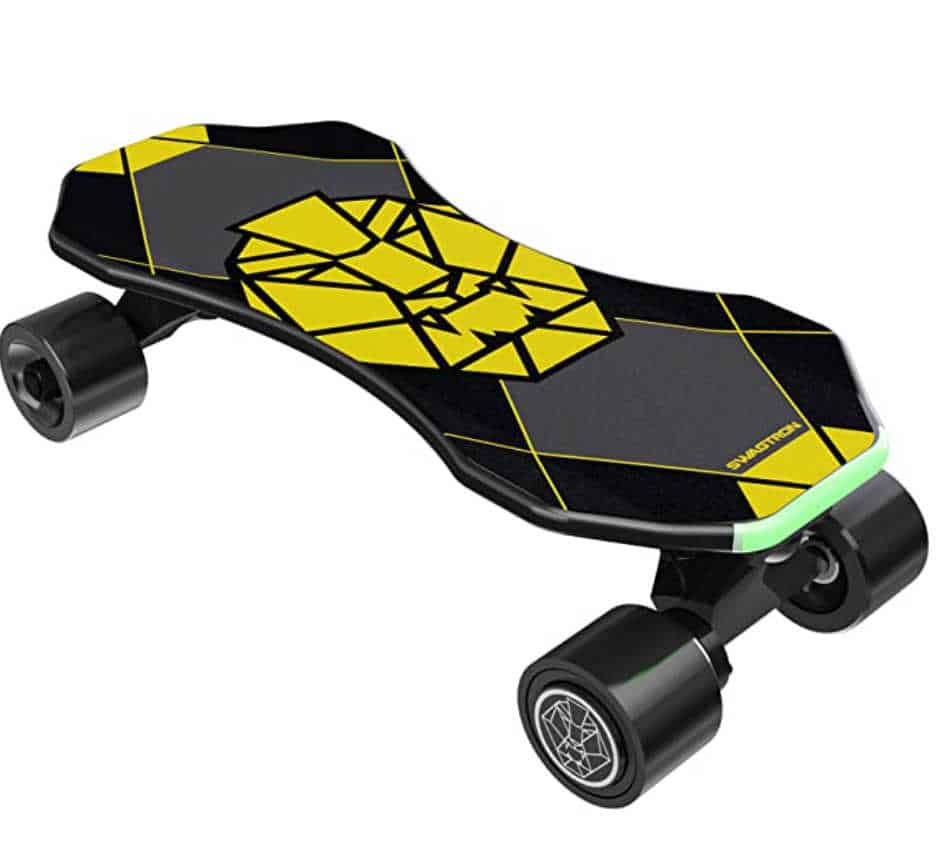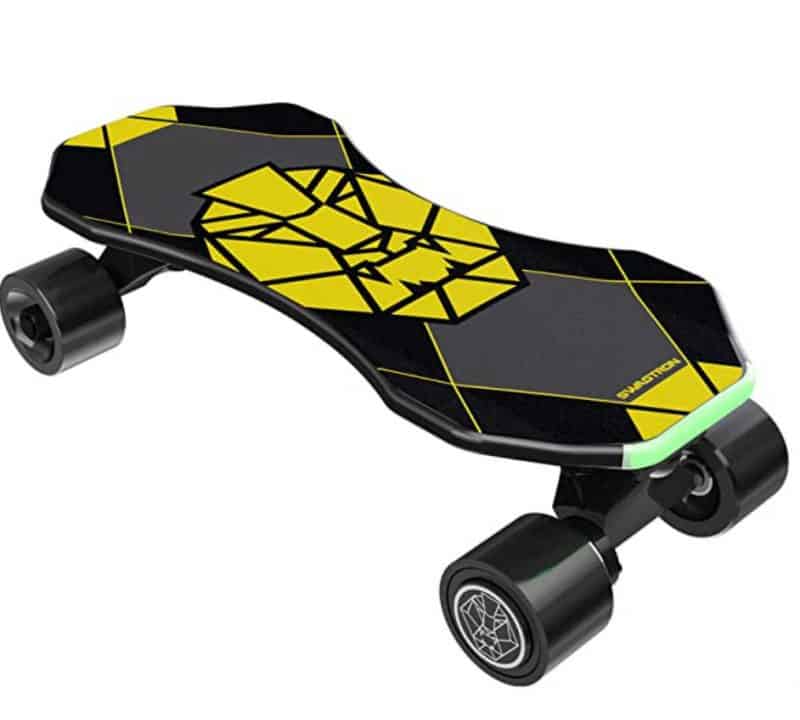 Swagtron Swagskate NG-3 Electric Skateboard
An electric ride with the human touch. Hop on, kick off & let the NG3 do the rest.
MOVE-MORE TECHNOLOGY
Kick-to-cruise locks in your current speed (up to 9.3 mph) so you can cut & carve like a skateboard legend.
POWERFUL & RESPONSIVE SENSORS
Smart sensors detect weight and motion, automatically stopping the board in seconds when you dismount.
MADE FOR EPIC RIDING
Ultra-durable with support for up to 150 pounds with enough flexibility to deliver truly smooth rides.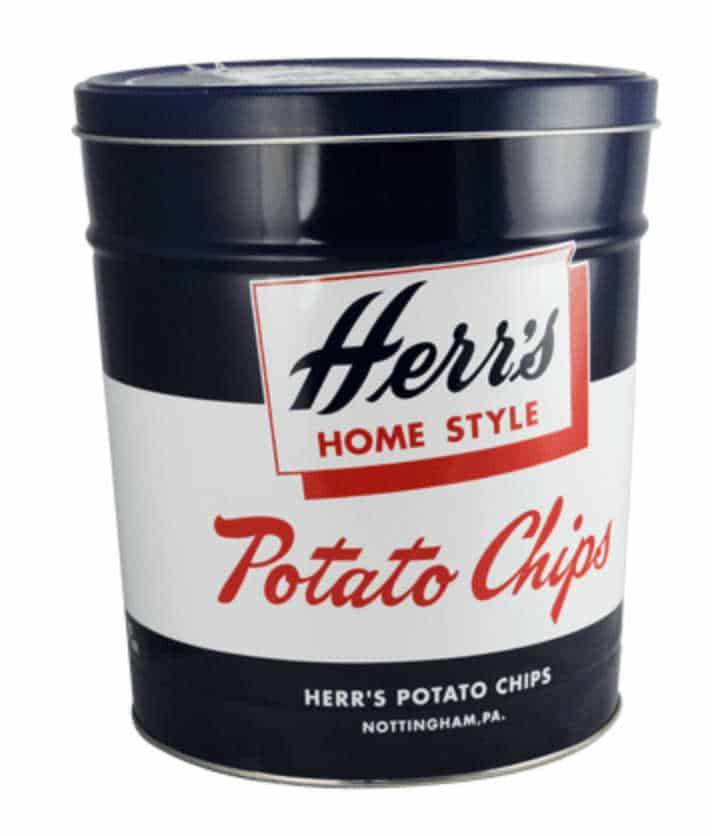 Herr's Retro Tin
Remember days gone by with the Herr's® Retro Snack Tin. This new tin is an authentic replication of the 1952 Herr's® Potato Chip tin produced after the company moved from West Willow, PA to its present location in Nottingham, PA. Makes a great gift for all nostalgia buffs or those just looking for a great tasting snack.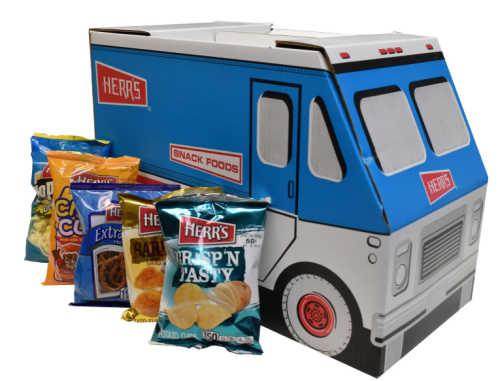 Herr's® Snack Truck (42 bags)
Herr's® Snack Truck (42 bags) Assorted Single serve bags selection may vary. Replica of the famous Herr's® Delivery Truck filled with 42 single serve assortment of snacks. Dimensions 18 x 9.5 x 12.5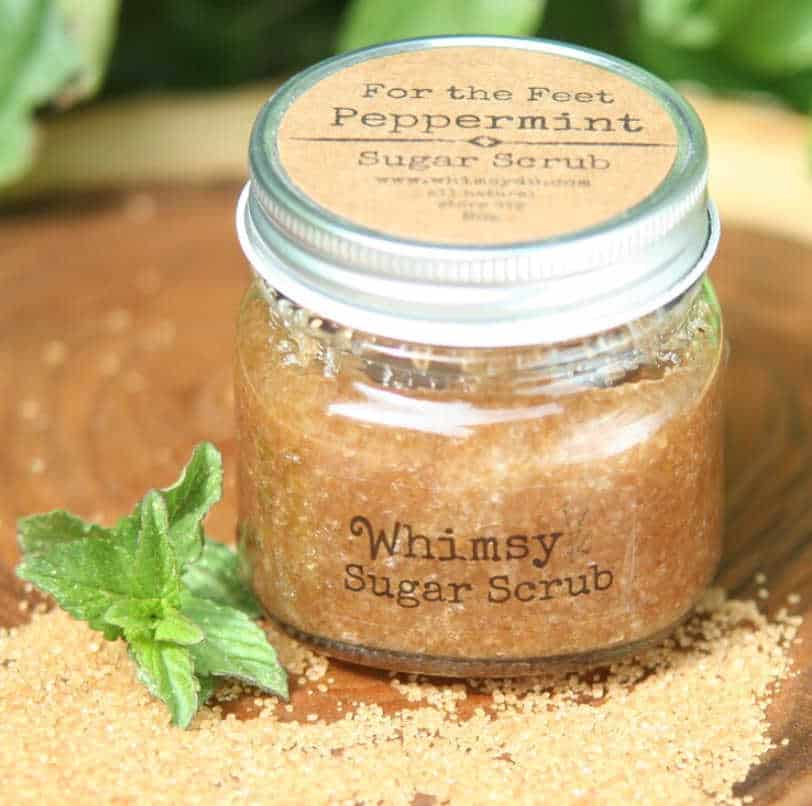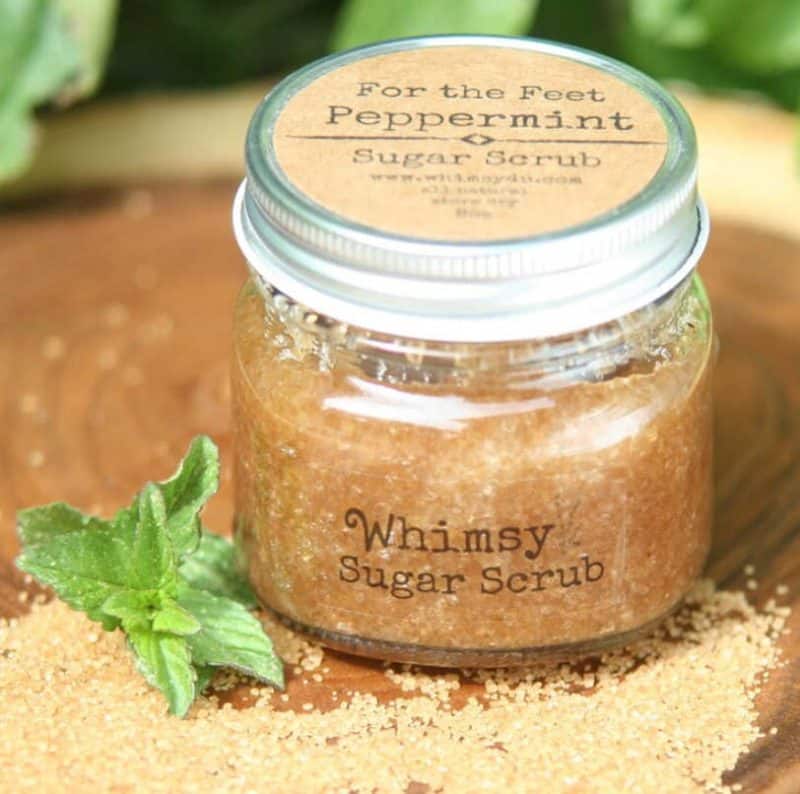 Whimsy Sugar Scrubs
Whimsy Sugar Scrubs are simply natural with only 4-5 ingredients ~ what you see is what you get in our reusable glass jars. Customers love our pure, natural scents and that our scrubs not only exfoliate but also moisturize + hydrate, so there is no need for lotion post scrubbing! Now more than ever we can all use a true escape for some well deserved self care!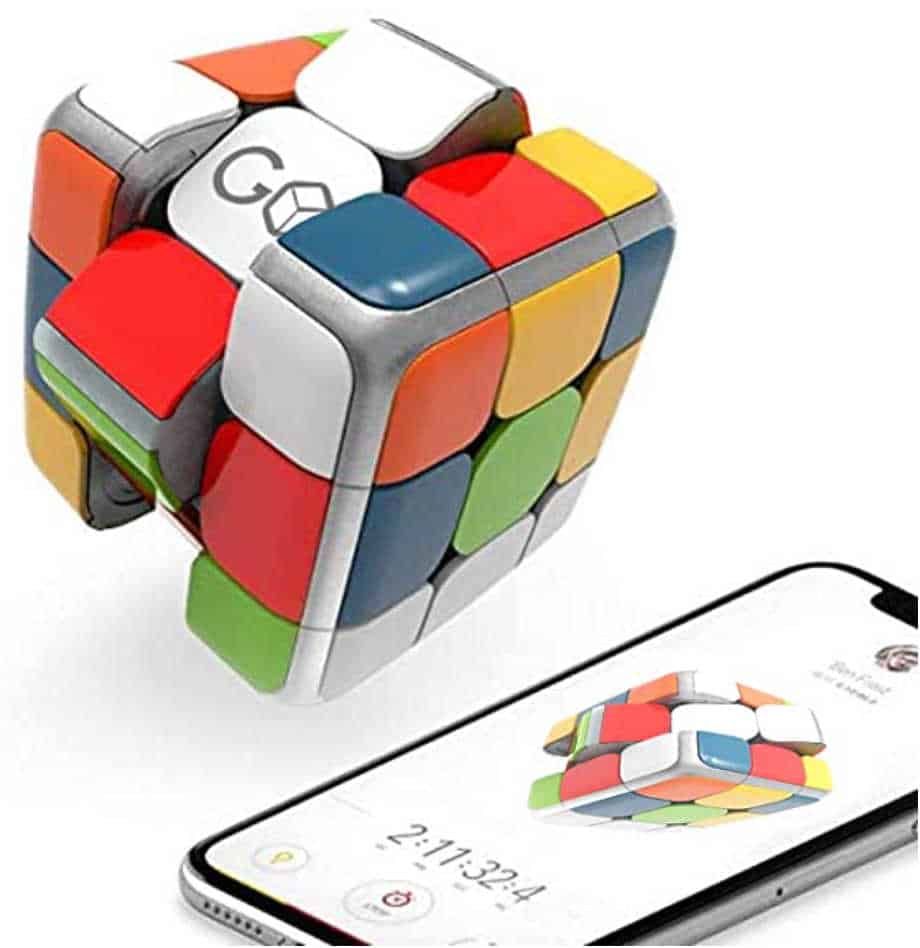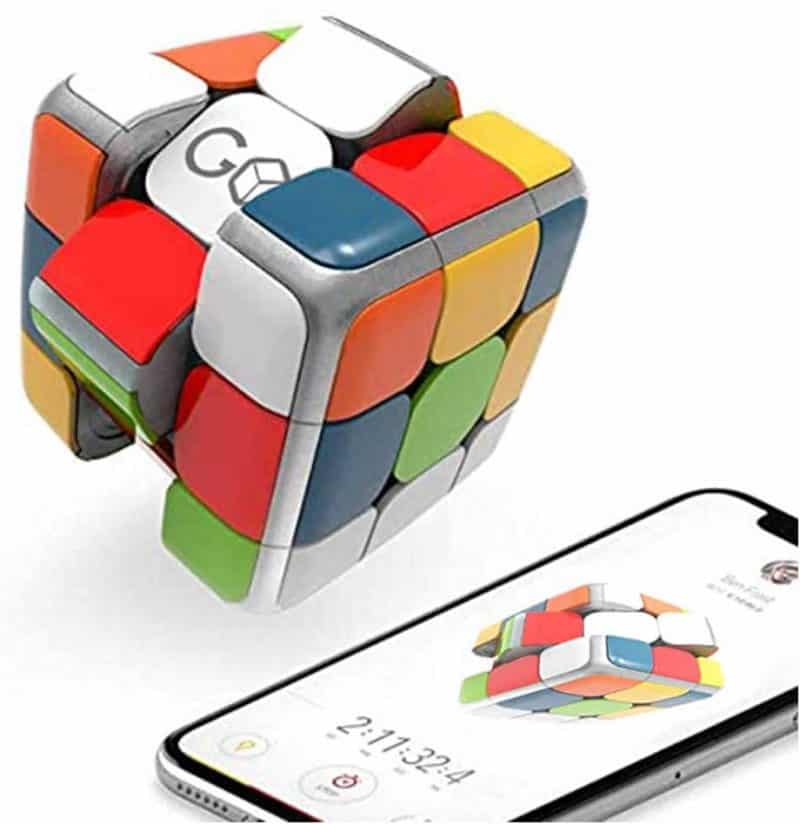 GoCube
The GoCube is an Award-Winning app-enabled Rubik's Cube that allows ANYONE to learn how to – solve the (unsolvable) classic puzzle in a fun and interactive way; improve skills; track progress; play different games that fit all ages and capabilities, and compete with friends online.It is a high quality, newly designed speed cube, equipped with advanced sensors that track and measure activity, as well as an inertial measurement unit (IMU) that tracks the cube's orientation. The GoCube connects through Bluetooth 5.0 to its companion app.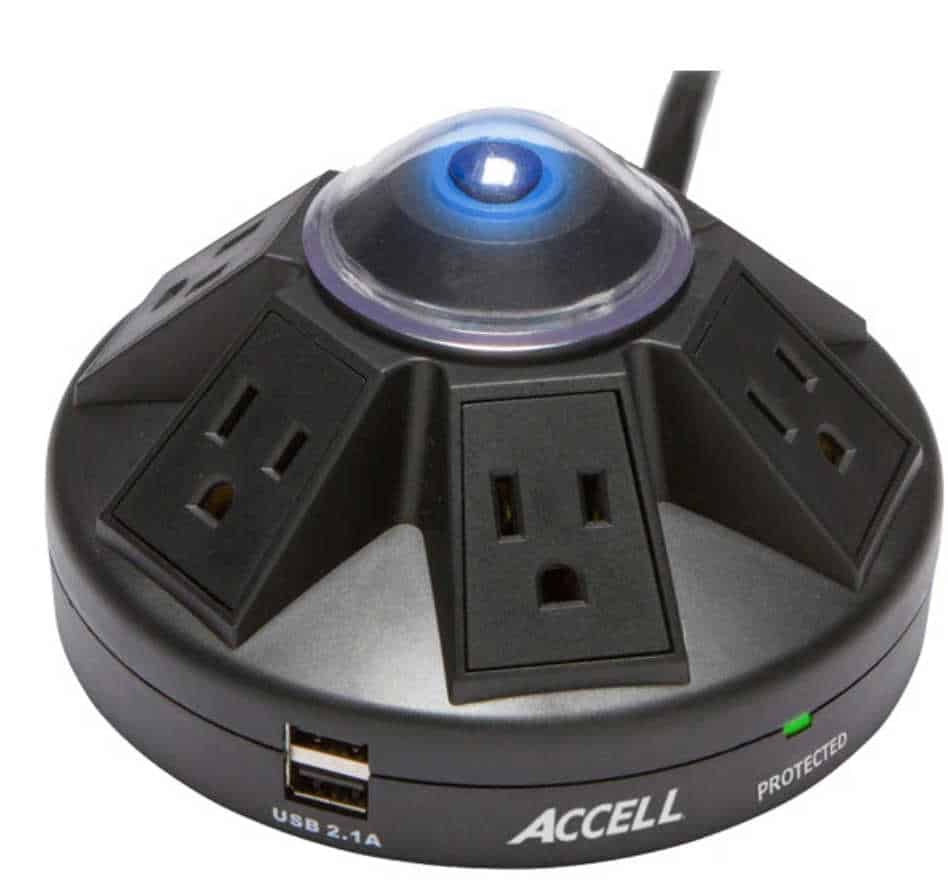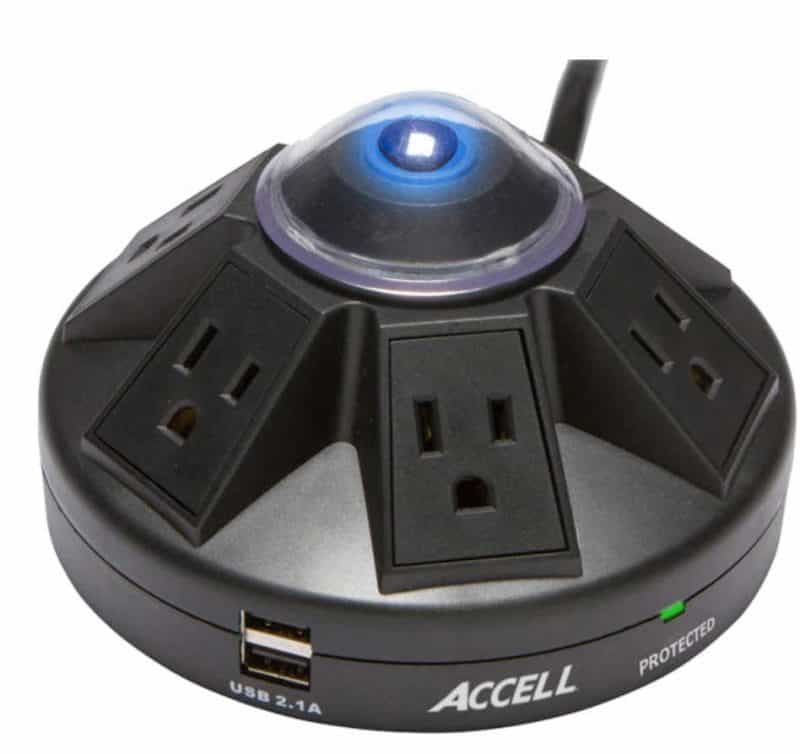 Powramid® Power Center and USB Charging Station
Its adapter friendly design is perfect for placement on top of a desk or a conference room table, providing easy access to multiple power outlets. The dual USB charging ports provide 2.1A charging for power hungry USB powered devices such as mobile phones, tablets or portable music players.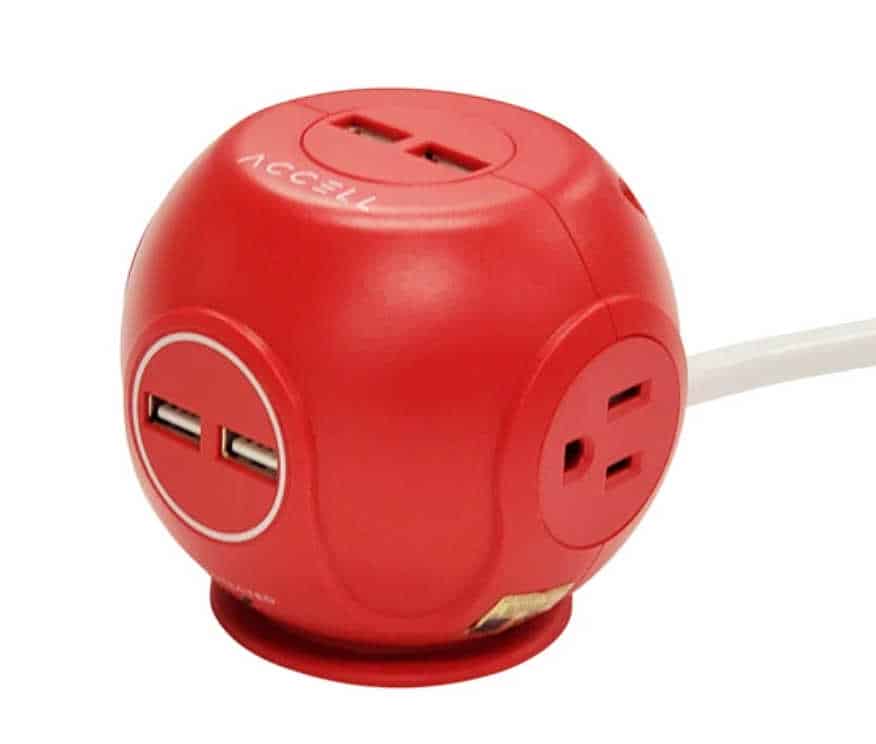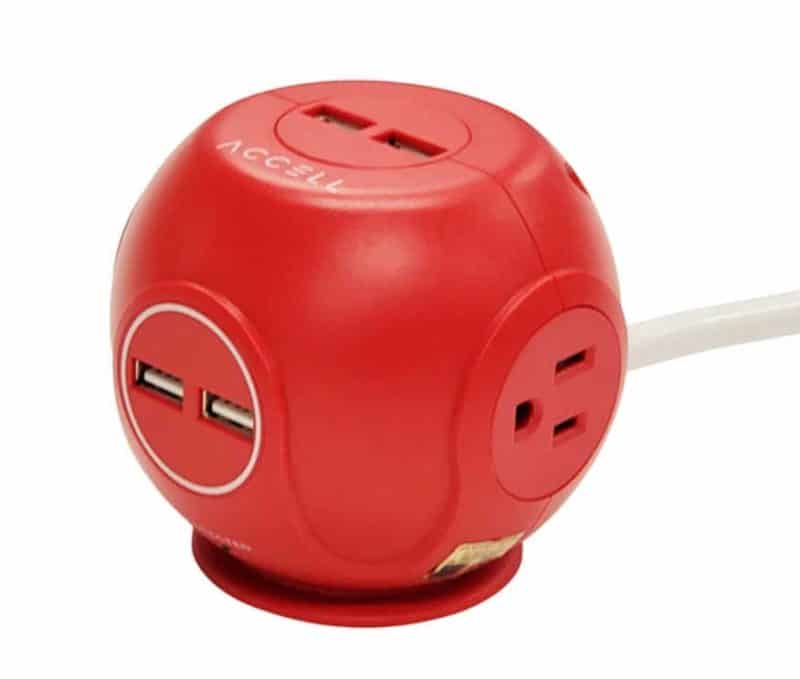 Accell Power Cutie
The Power Cutie features advanced X3 MOV (Metal Oxide Varistor) technology that provides the safest surge protection by detecting surge conditions and reacts by directing excess energy away from equipment through the electrical grounding system. The MOV's are encased in a fireproof material, fully containing the heat created by the power surge and eliminating the threat of fire. This advanced X3 MOV technology fully protects connected equipment from hazard during an abnormal or catastrophic surge event and provides longer protection lifespan than regular MOV.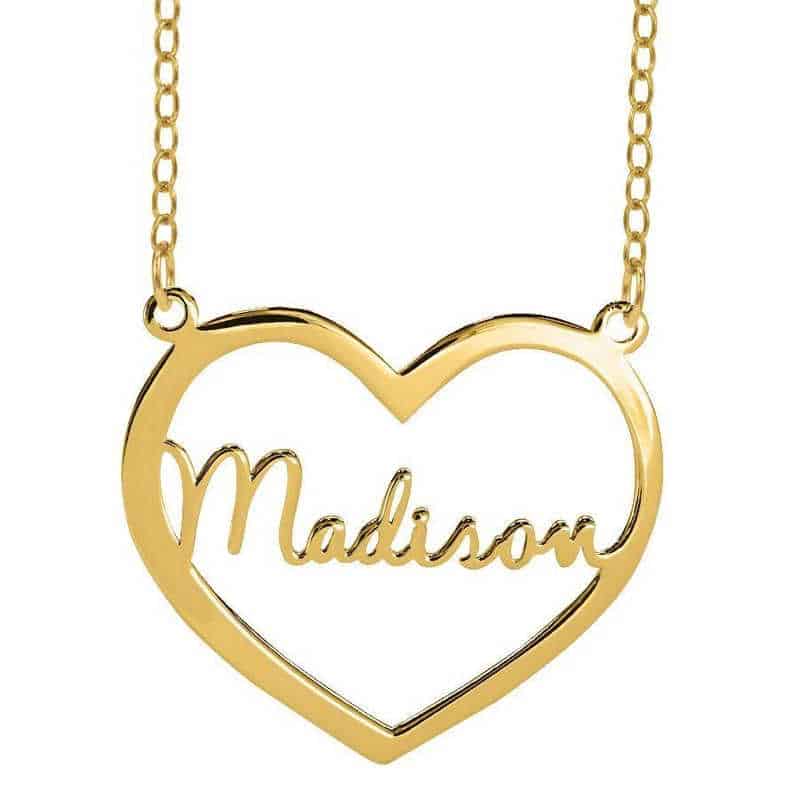 KIDS HEART NAMEPLATE NECKLACE
Tres Colori means "Three Colors" in Italian, so the company is focused on producing high quality, affordable, customized jewelry in three colors: silver, gold and rose gold. From necklaces to rings, earrings, bracelets and engraved jewelry, there is bound to be the perfect gift for the special person in your life!
Since their founding a few years ago, the company has remained true to its motto: "We love all humans." They love seeing people express themselves through their style, jewelry and fashion, so Tres Colori continues to express themselves through their designs and ideas.

Join the newsletter
Subscribe to get our latest recipes right in your inbox every time we post a new one!