Virtual Holiday Yule Logs To Watch This Christmas .If you're looking to add a festive ambiance to your cozy nights at home, look no further than a virtual yule log.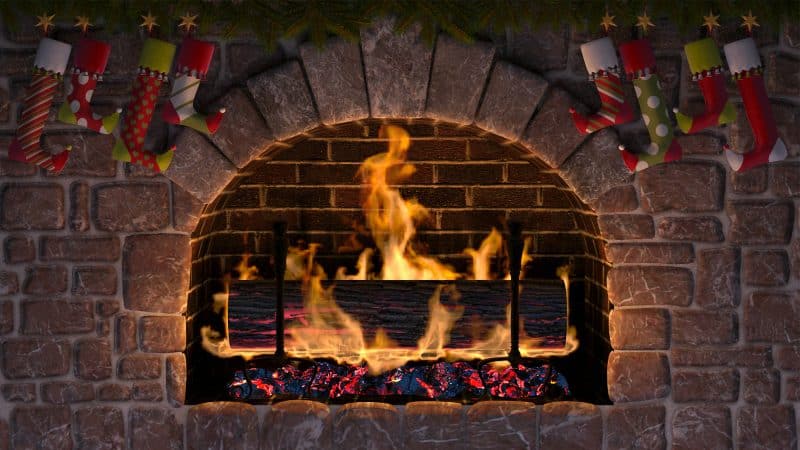 Virtual Holiday Yule Logs To Watch This Christmas
If you can't have a real fire, these virtual yule logs you can stream will help you create a cozy holiday and warm memories. It's the perfect addition to help you get into the spirit of the season.
The History Of The Yule Log
On Dec. 24, 1966, Fred Thrower put three hours of uninterrupted fireplace on local New York City television and he changed Christmas forever.
The WPIX president referred to his now infamous Yule Log video as a "Christmas card" to the station's viewers. It ran for 33 consecutive years, until it was pulled because of a lack of advertising revenue.
Thrower died in 1999, before he could see the internet birth a new golden age of the on-screen fireplace. There are thousands of hours of logs burning online and on streaming services. There are over a hundred videos alone on the YouTube channel Virtual Fireplace.

Here are a few of our favorites:
Spend Christmas by the fireside with Hallmark Movies & Mysteries. Enjoy the glow of the yule log, along with holiday music and a very Happy Cat and Dog!
Everyone loves the warmth of a crackling fireplace in their home. Now you can experience a perfect crackling fireplace instantly in your own home. The Birchwood Fireplace Edition from Fireplace For Your Home offers you a genuine escape without the mess or work of building a real fire. It adds a special ambiance to any party, family gathering or evening with that specific person.
Christmas isn't Christmas  unless I get to watch this. As a child, we would put this on after Christmas Eve dinner, sitting in a darkened living room, and enjoying the traditional, soothing music. 
A classic tale of logs and fire like you've never seen it before. Stream "Fireplace For Your Home" on Netflix this holiday season
Here is the Cozy Christmas Yule Log Fireplace re-make with instrumental Christmas music added to it!
Stream it during the whole Christmas period on your smart TV or widescreen PC and add some extra Christmas ambiance to your house!
For 2010, Disney has offered online this Christmas time Yule Log featuring a virtual fireplace, holiday music, and even a surprise guest.
Celebrate the season with our Toy Story-inspired Yule log (You might even see some familiar faces!). Merry Christmas! Listen to the holiday playlist via Spotify.
Have your own fireplace? Warm up by the fire with these Scented Fire Logs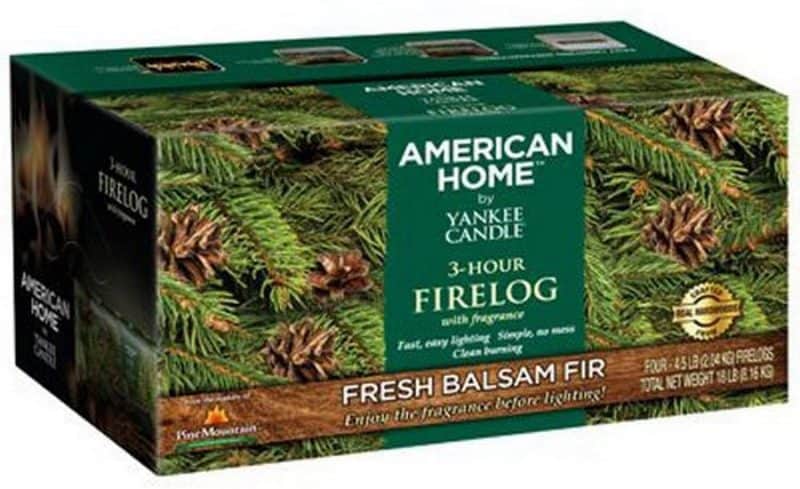 Pine Mountain American Home by Yankee Candle 3- Hour Firelogs – Balsam Fir Scented Logs
Fresh balsam fir scent
Easily light it for a 3 hour burn
Yankee Candle-scented firelogs
Clean and Green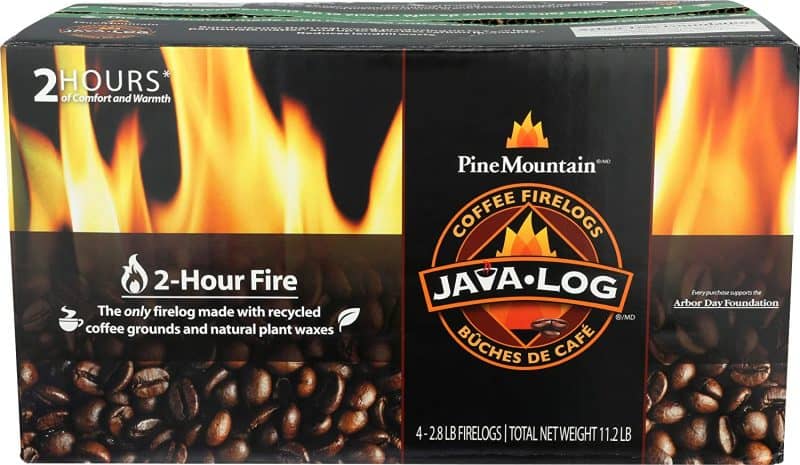 Pine Mountain Java-Log Firelogs
Environmentally-friendly, the only fire log made from recycled coffee beans
100% natural, with bright flames, crackling sounds and aroma of brewing coffee
Burns cleaner – emitting less carbon monoxide and creosote than wood fires
Each log burns up to 2 hours, the pack contains 4 logs
Every Java-log fire log purchase supports the Arbor Day Foundation
Love Hot Chocolate? Check out these hot Chocolate recipes!
Join the newsletter
Subscribe to get our latest recipes right in your inbox every time we post a new one!