How to Get Your Kids to Do Their Chores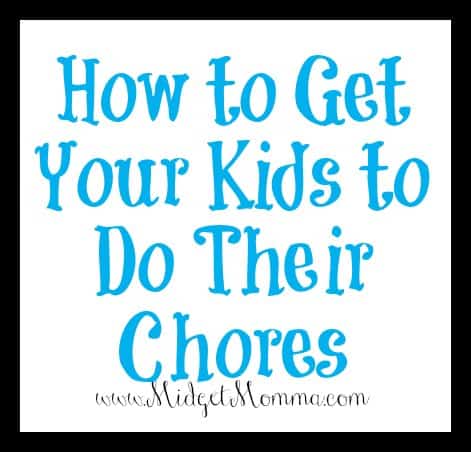 At one time, assigning chores to children was a no-no. However, those times have changed. Nowadays it is important that you assign your children chores at a young age because this helps them to learn responsibility. By doing chores on a daily or weekly basis, they will have a glimpse into what to expect when they are grown up. Here are some tips that will help you to get your children to do their chores.
1. Assign an Allowance– Getting your child to do any type of chore other than schoolwork may seem to be a chore in itself. However, dangling the proverbial carrot in front of their nose might put a better spin onto how they participate. In other words, assign an allowance for a certain amount of chores on a weekly basis. If they should fail to do some of these chores, deduct some of their allowance.
2. Have a Special Treat Night– Another way that you can reward the children is by having a special treat night. If all the chores have been completed for the week, treat them to a movie night at home or even a game rental. This will help to motivate them into helping more around the house.
3. Take Away Some of Their Pleasures– If your child does not participate in any chores around the house, you can take away some of their time allowed on certain pleasures. Reduce their computer or video gaming time. You might hear them moan and groan for a bit, but explain to them that they need to take responsibility in doing some chores around the house as they are part of the family group.
Although kids would like to spend all of their time watching television, playing on the computer, or playing video games, you as a parent need to have patience and perseverance where chores are concerned. They might not think too much of the chores when they are young, and even be resentful, when they are adults, they will thank you for it.
Join the newsletter
Subscribe to get our latest recipes right in your inbox every time we post a new one!