DIY Candy Corn Wreath Decoration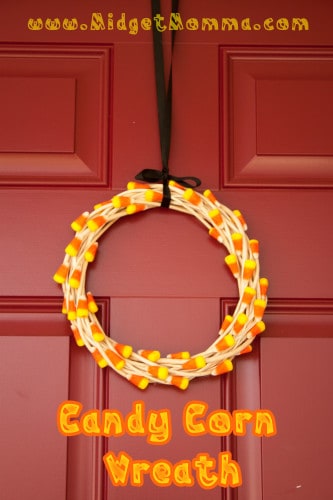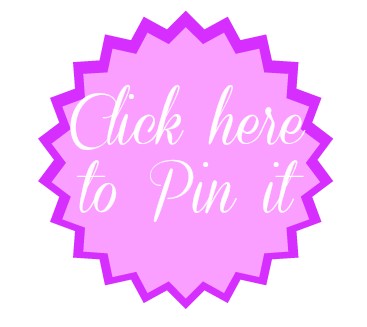 I was cleaning out my stock pile and I found a bag of candy corn from last year! I didn't want to eat them so I figured I would have fun and come up with a cool wreath with them. I wanted to create a wreath that would be classy but fun. If your looking for a way to hang your wreath without damaging your door find out how to here
Supplies Needed for Candy Corn Wreath
Glue Gun
Wood Wreath
Candy Corn
Ribbon
 How to Make Candy Corn Wreath
Start by gluing the candy corn going the same way in a circle. Once you have gone around the whole wreath you can start filling in the missing spots. It looks best when you stagger the candy.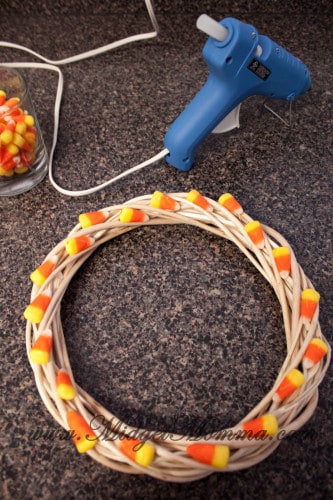 Measure the ribbon to be double the length that you need to hang on your door. Tie your ribbon around the wreath into a bow.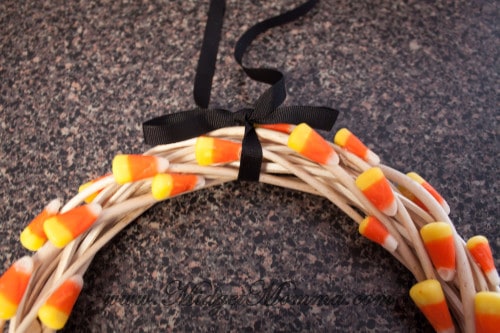 Tie a knot on top of the bow to keep it in place.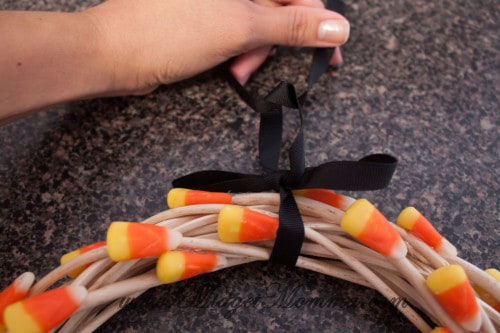 Tie the ends together to hang on your hock.
Check out More DIY Projects