Taggie blankets are like the best thing ever for babies and toddlers. Even better they are so simple to make! So you don't have to go hunting for the perfect one, you can easily just make your own taggie blanket!
What is a Taggie Blanket? Is a question I am sure you are asking if you are new to the mom thing or you are looking for a gift idea for someone you know having a baby. Tag blankets (also known as taggie blankets) are small blankets for babies and toddlers. They are about 16" inches and square and they are too small to be used for warmth. They are covered by little ribbons for babies and kids to fiddle with.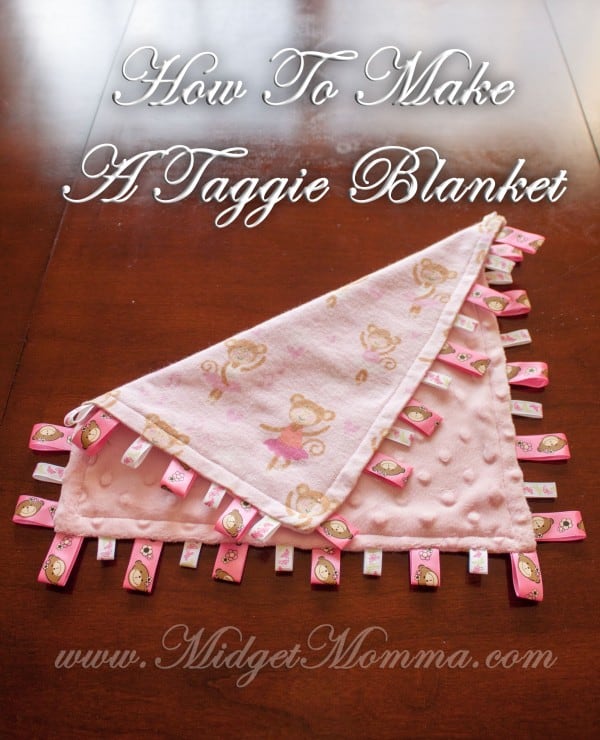 This DIY Taggie blanket is a great project for beginners. The sewing is very basic sewing and you don't have to worry if your lines are not sewn perfectly straight. It's just for a baby who is not going care if its a little off, their just love to play with the tags instead. I used one ribbon that was a satin finish and one that was a grosgrain finish to get her different textures to play with. You can have fun and play with different fabrics and ribbons that your baby would like.
Taggie Blanket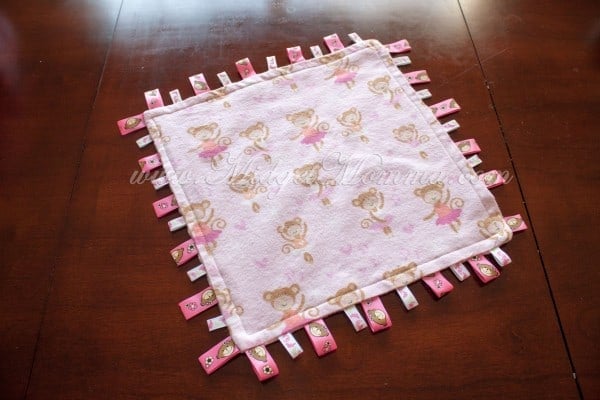 Make sure your fabrics are laying right sides together. After you sew them you'll be turning it right side out.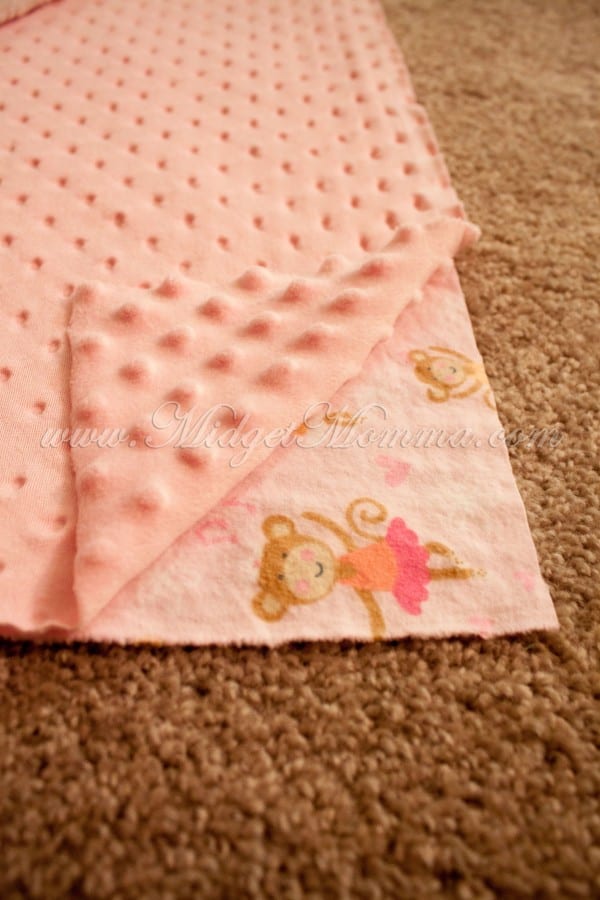 Lay the fabric down so all the sides are are matching up. Measure the fabric the 12 inches by 12 inches.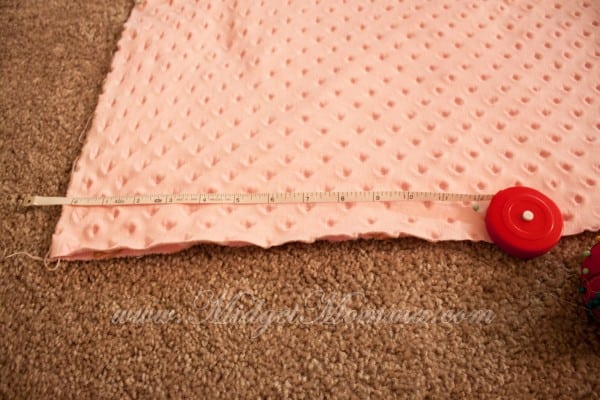 Cut your fabric.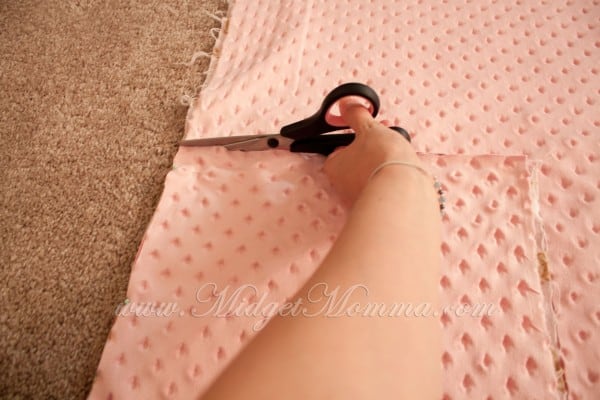 Cut your first style of ribbon into 24 – 4 inch pieces and your second style of ribbon into 24 – 3 1/2 inch pieces.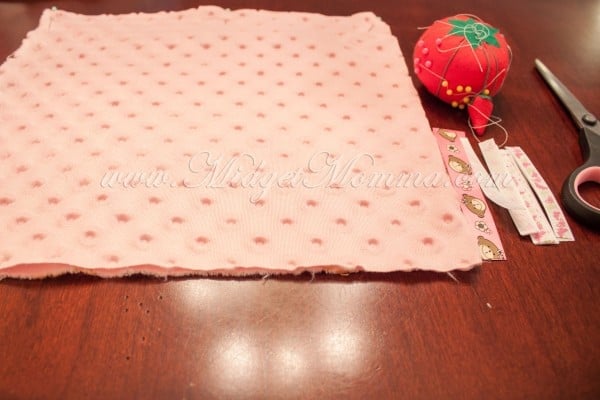 Fold the ribbons in half.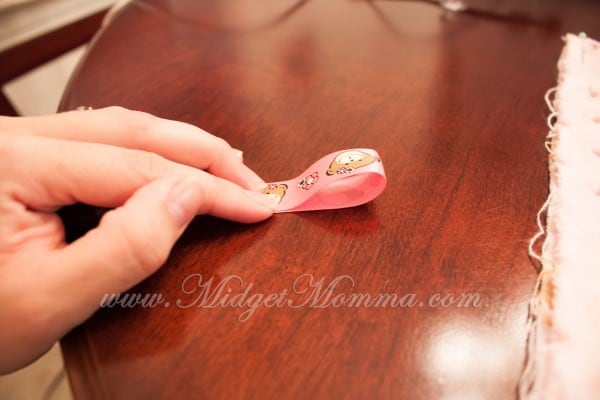 Place the ribbon into the two fabric making a sandwich and pin them together with a small piece of ribbon hanging over the edge. I worked one side at a time and pined a few ribbons at a time.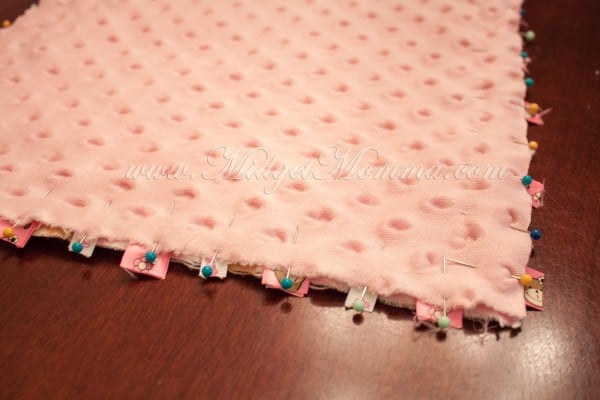 Sew around the blanket lining up the edge of the foot with the edge of the fabric. Leave a one inch gap so you will be able to turn the fabric inside out.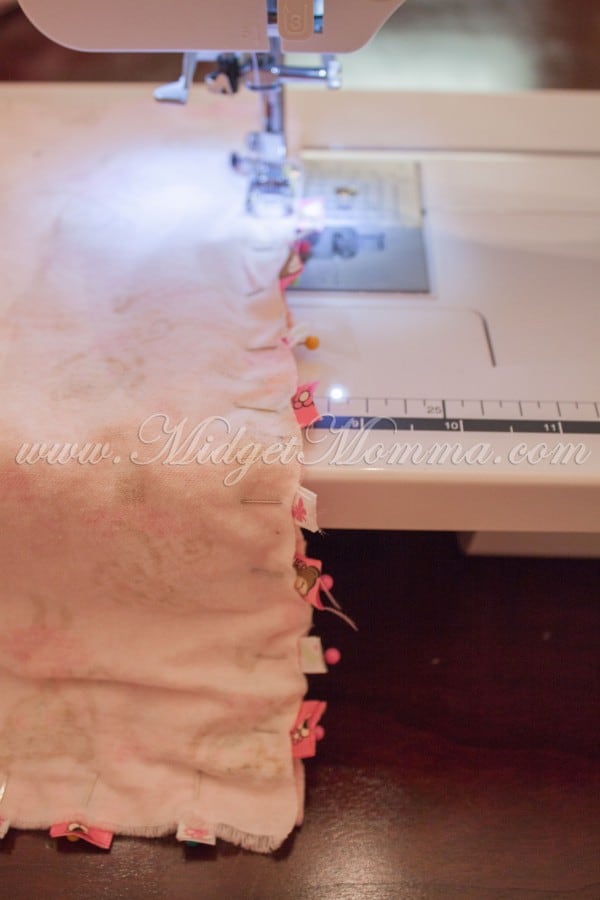 Once you sewed all the sides use your fingers to grab in the gap and turn the fabric right side out. Fold the gap in and make a 1/4 inch top stitch around the whole blanket.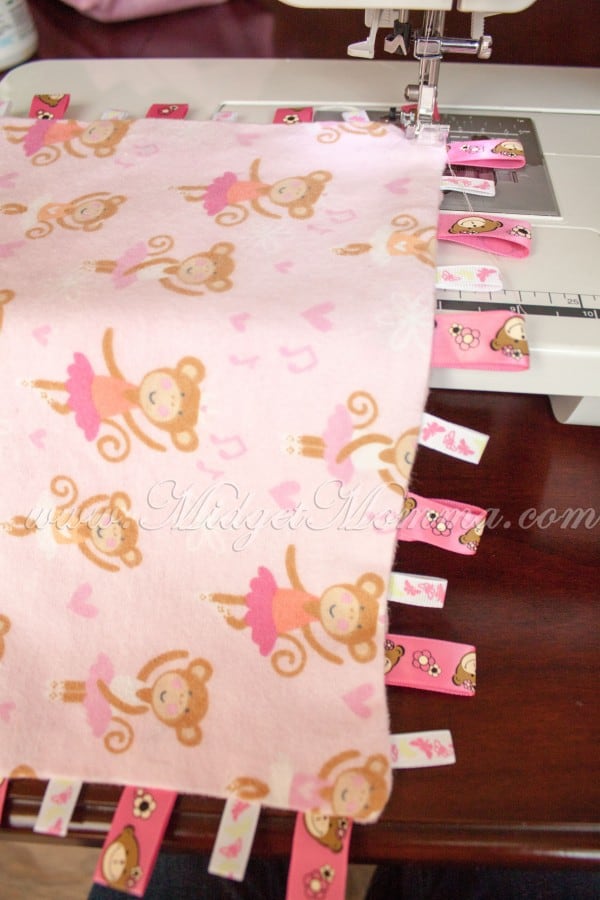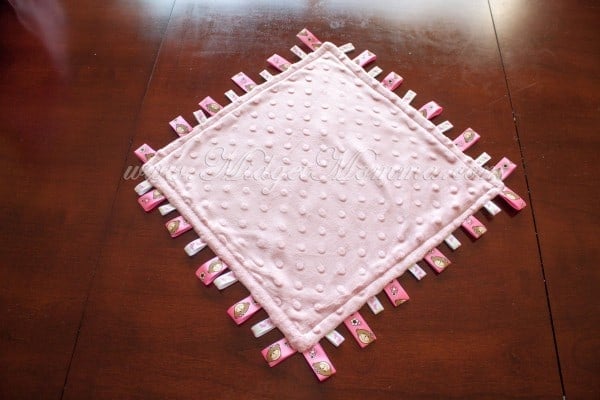 More fun Kids activities to try!