How To Turn A Tank Top Into A Halter Top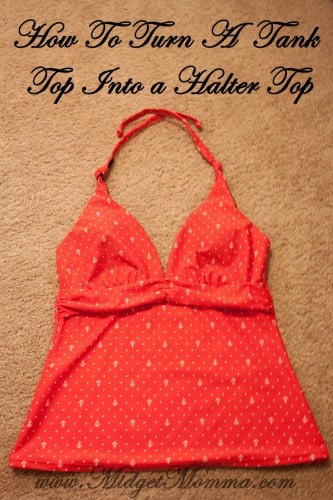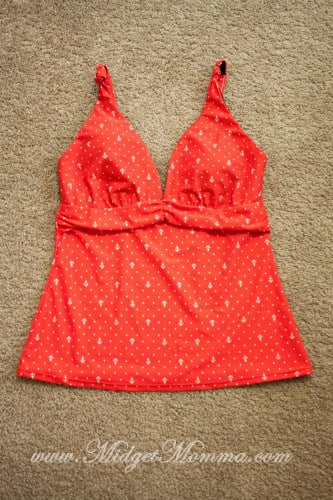 I always had had trouble finding a cute swim suit with a halter top so my mom showed me how to change the style of the swim suit. Now when I'm looking for  my bathing suit I don't have to worry about the lack of support that a tank top has because I know I can change that.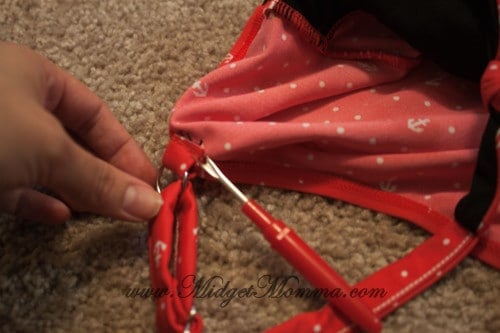 The first thing you will need is a seam ripper. You need to remove the stitches that holds the straps to the back of the bathing suit. If you don't have a seam ripper you can always just carefully cut the straps off the back of the bathing suit. I like to use the seam ripper because it leaves a cleaner line.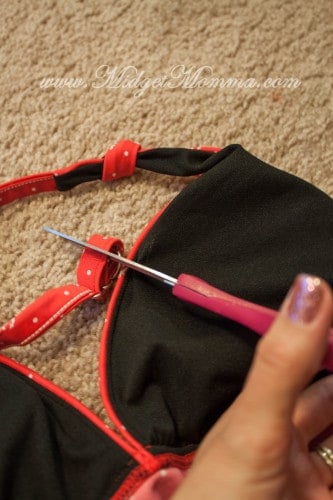 Once the straps are removed front the back you will need to get any hard wear off this can be done by cutting them off as close to the end of the strap as you can. You want to try and save as much length as you can to make sure you can tie a bow.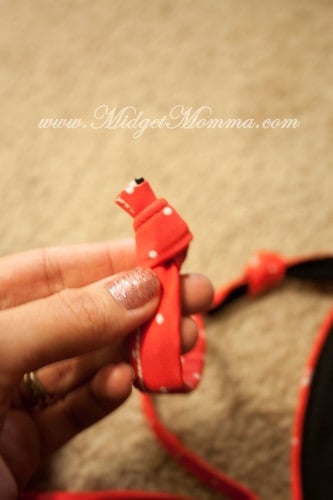 To finish the end of the straps you can either fold the end over and see the end shut or you can knot the end.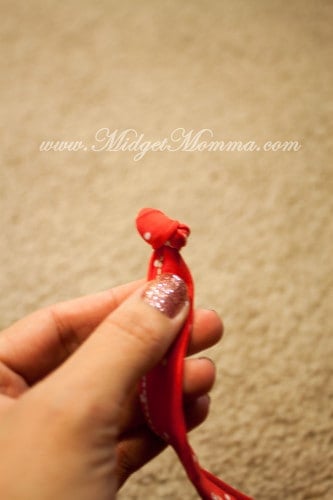 For this style I went with a knotted end. First you tie a knot than you pull it tight all the way to the end of the strap. You can see the knot in place with a few stitches of matching thread.