How to Help Your Child Learn to Read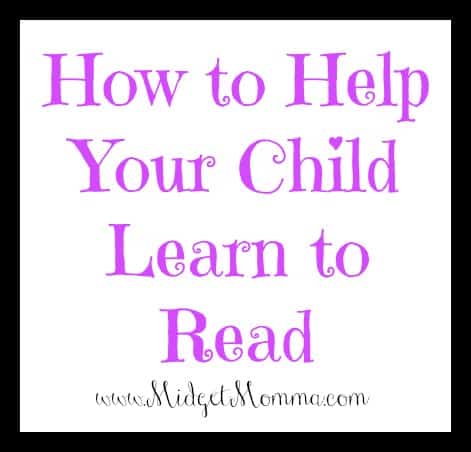 Teaching a child to read will help them to achieve academic success and will benefit them greatly, later on in life. It is equally important that you instill a love of reading into your child at a very young age. Make an effort to take some time out of your busy schedule and make time for reading with your child on a daily basis. Here are some tips that will help your child to learn how to read and enjoy doing so!
Tips on Helping Your Child to Learn How to Read
1. Choose the Appropriate Level- It is important that you choose books that are geared to the appropriate age level. Large print books with lots of illustrations are great for toddlers. Repetitive words or rhyming words help the child to mimic the words. Having them point out the correct pictures that correspond with the words will also help them to improve their memory skills.
2. Read Every Chance You Get– Read to your child in your home and while traveling around your city or town. Read billboards, signs, magazines, newspaper, road signs, marquees, cereal boxes, and anything else that you think will interest them.
3. Engage Your Child in the Plot- While reading to your child, make them part of the story. This way you will have them talking about the next page in the page as they plan part of their adventure. You will also enjoy hearing their imaginations run wild.
4. Visit the Library– Visit your local library and see if there is a story time activity planned. If so, enroll your child in this activity as it will increase their knowledge of the world around us and help to encourage their love of reading.
The above tips are a great way to instill the love of reading into your child. It is important to make time to read to them at a very young age as this will build their self-confidence and learning skills.
What are some ways that you help your kids with their reading?