Going to the movies can be super expensive – but there are things you can do to save money while still having a ton of fun! Did you know there are LOTS of ways that you can still see the movies that you want to and save a TON of money doing so! My Favorite place to grab my movie tickets is on Fandango – they often have deals and coupon codes that you can use to save money.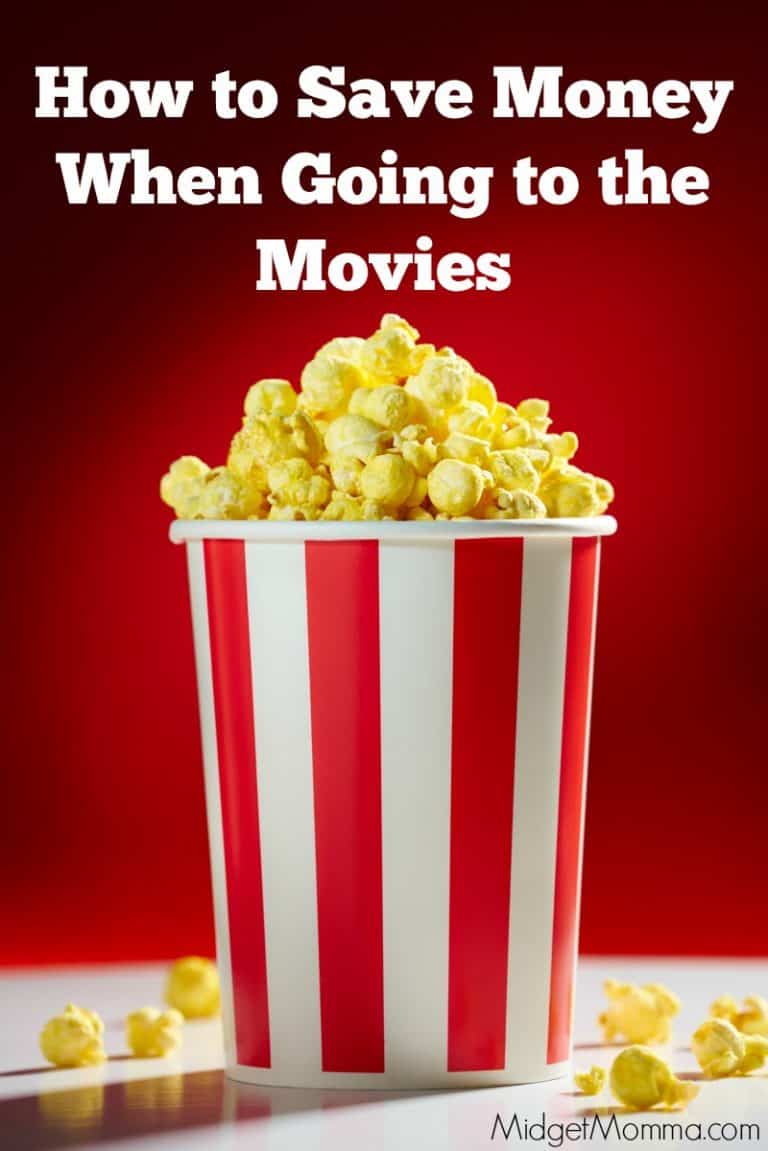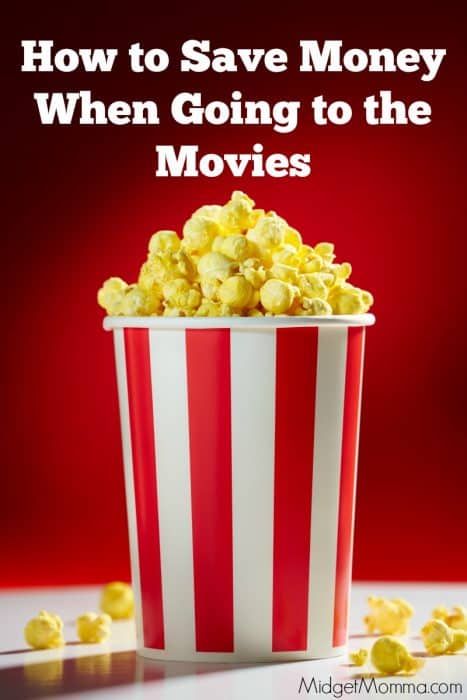 How to Save Money When Going to the Movies
Check out the free and cheap movies during the summer at select theaters around the country
Look for smaller theaters – around me the smaller ones tend to have cheaper ticket prices
Go to Early bird or matinee movies – they are cheaper and at times they can be 50% cheaper
Look for coupons online for snacks- often AMC and other theaters put printable coupons out
Follow your local theater on facebook- this will give you information about the movies but also an easy way to find out the deals and coupons
Shop on Fandango.com – buying your tickets online can be cheaper then when you get to the theater and they often have coupon codes and sales Like the On Fridays, get 2 for 1 movie tickets when you use your Visa Signature card or the $5 day movies.
Buy the large popcorn and large drink that get you free refills if you are going with the kiddos – then ask for courtesy cups and if you need more popcorn or drink you can go and get it refilled for free. It is about $13 here for me to buy both and if i bought each kid their own drink and popcorn it would cost me about $30 so BIG savings there!!
Everyday for the month of October we are sharing a different way to save money. Each of these ways can help you save over $100 each per year! See the rest of the 31 Ways to Save $100 or More Per Year posts here. Using these ways to, you can save $100 in 31 different ways and you have a savings of $3100.00 in a year (if not more!)!
If you are looking for fun to do with the kids, be sure to check out the
Regal Summer Movies
! You will get to see movies for just $1 per person!