Take the kids to the movies at Regal Cinemas during the summer with the Summer Movies Express Program! Movies are just $2 per person on Tuesday and Wednesday each week throughout the summer!
2023 Regal Summer Movies
It is that time again! Summer is coming fast! I am really excited that Regal Cinemas is doing their Regal Summer Movies again this year! You can check out the full Regal Cinemas Summer Movie Schedule and all information for Summer 2023 below.
If you are working on summer fun for the kids and planning like I am this is one you do not want to miss! We love the Regal Cinemas Summer Movie Express! It is a great way to have some summer fun on the cheap and all my kids love going to the movies.
For 10 weeks during the summer, starting in June Regal Cinemas has $2 movies. Every Tuesday and Wednesday at 10am during the Summer Movie Program Regal Cinemas plays G and PG rated movies that are priced at just $2 per movie ticket!
This year the Regal Summer Movies start as early as June, depending on where you live!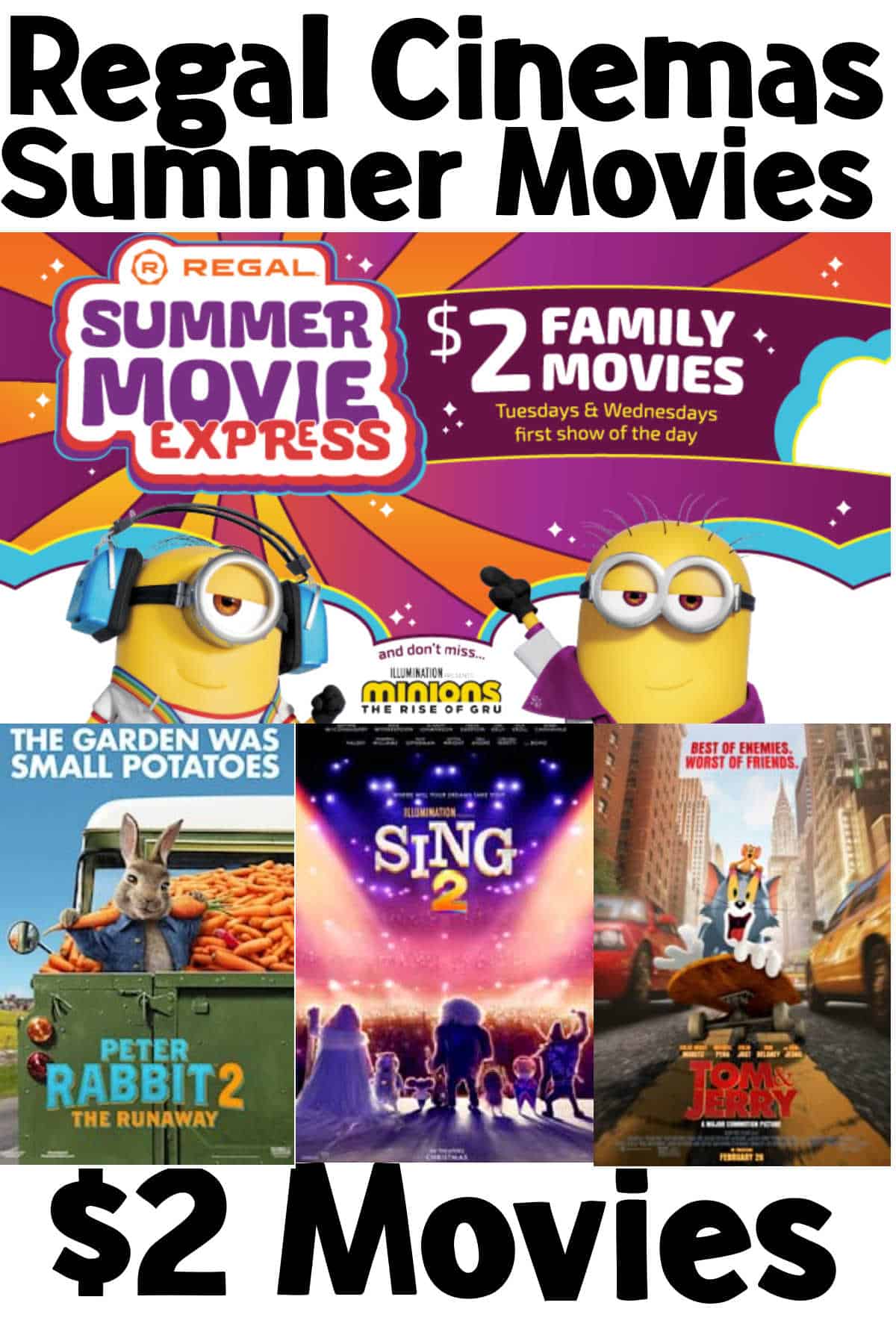 What is Regal Summer Movies Express?
During the summer the Regal Cinemas Express is a great way to have fun and see a movie with the kids. It is budget friendly with kid-friendly movies. Plus they are not some crappy movies either! This year on the Regal Cinemas Summer Movie Schedule will be all kid friendly movies. All of the movies are rated G and PG and they are only a buck per person! They have the movies every Tuesday and Wednesday at Regal Cinemas! You can find a Regal theater near you here. Check below for the full Regal Cinemas Summer Movie Schedule! 
When does Regal Cinemas Summer $2 Movies Start?
Depending on your local theater depends on the exact start date of the movies, but during the month of June is when they will start.
How Much Are Regal Summer Movies Express Tickets?
The Regal Summer movie's price is just $2 per person.
If you are wanting to save even more money, you can grab discounted Regal Gift Cards from Raise.com. I have been buying gift cards from them for years and it is a great way to get discounted gift cards for lots of different places!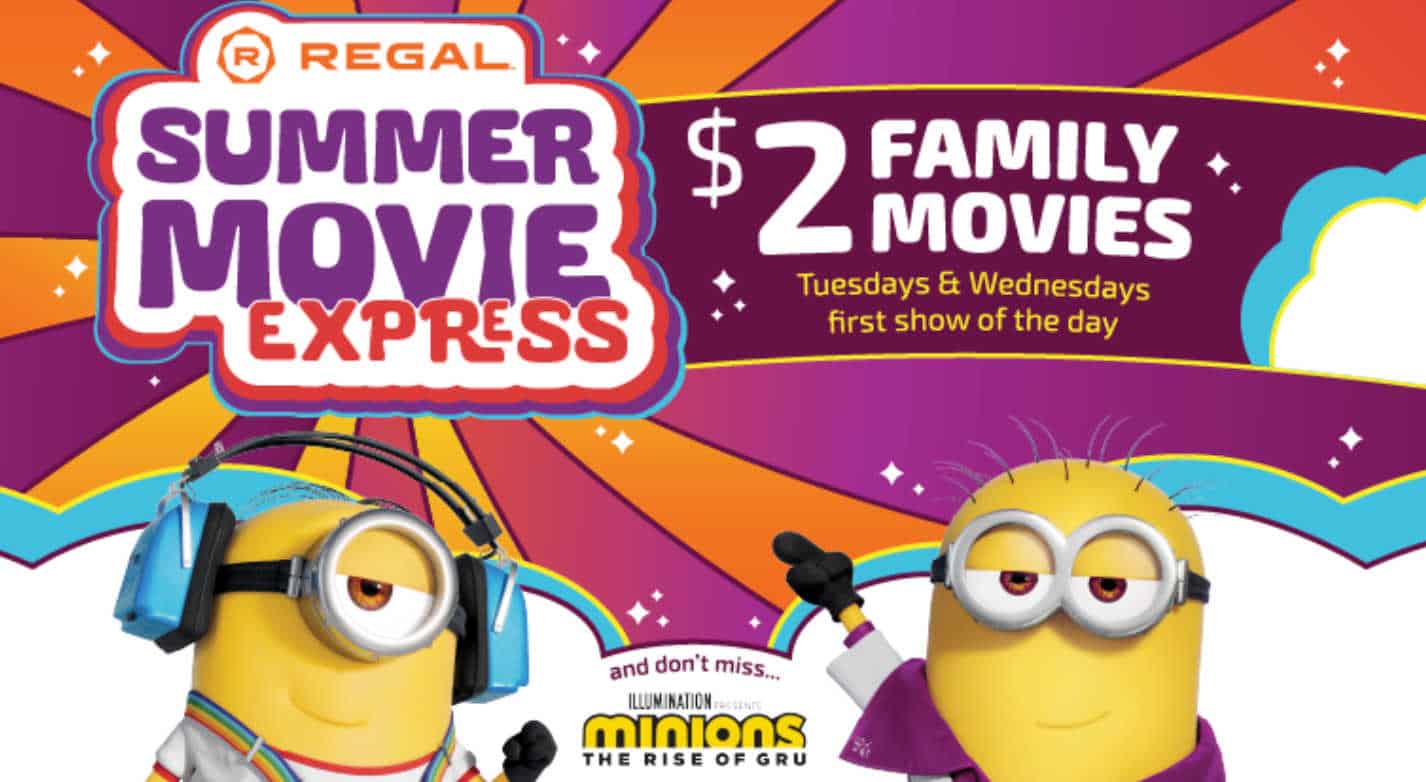 How do I purchase Regal Summer Movies Express Tickets?
You can purchase the movie tickets online or at the theater.
Regal Theater Summer Movie Program 2023 Schedule
Each week there are 2 different movies to pick from on both Tuesday and Wednesday Mornings at 10 am. The movies play on both days, so if you are looking for 2 days of fun you can see one movie on Tuesday and the other movie that is playing on Wednesday.
Once the scheduled movies that are going to be played are released we will update you with that information.
Summer Movie Express Tips
Go Early or get your tickets online. These summer movies fill up fast and the tickets do tend to sell out. Getting there early or getting your tickets online means you won't miss the movie.
Bring Snacks. You can pack snacks in your bag when you are going to the $2 summer movies.
Don't Expect Quiet Kids. The theater will be filled with lots of kids, many of them younger so the theater won't be quiet but this is a good way to get young children ready to go to a movie and sit quietly while watching it.
Summer Movies for Kids
If you don't have the Regal Summer Movies near you, check out these other great summer movie programs.
If you have a Cinemark theater near you this summer The Cinemark Summer Movie Program is 1.50 movies!!
AMC Summer Movies are also fun if you have an AMC Theater – for $4 you get a snack pack and a movie ticket!
Have a Harkins Theater near you? Check out the Harkins Movies Summer Movies! You can see movies for just $1!
Summer Fun for Kids
If your kids love slime, then make sure you check out this post on how to make slime without borax.
Check out the FREE Summer Activities for Kids, for even more FREE summer fun!
You will also probably love this Summer Rules List Printable – it is a great way to help keep the kids from spending to much time on electronic devices.
There is a really awesome program that gives FREE Lunch to all kids all summer long!
Also don't miss the Barnes and Nobles Summer Reading program where kids can get FREE Books and the Kids bowl FREE Program – the kids can bowl for FREE all summer long!
Kids can also skate for FREE Nationwide all summer long too!!
If you are looking for more summer fun ideas Make sure you also check out the 100+ Fun things to do with kids this summer.
My kids love the FREE Home Depot Kids Workshops for kids too!
If you are looking for discounts on local things to do with the kids that are budget friendly check out Groupon and LivingSocial, where you can score deep discounts on family activities.
Make some Puffy Sidewalk Paint! This is sooo much fun to do with the kids!
If you are looking for things to do with the kids on a budget check out these 9 Ways to Have Summer Fun on a Dime! Plus check out AWESOME ways to save money going to the movies for more ways to save on your movie fun!
Stay Organized this summer!
If you are looking for the best way to keep track of your summer fun, head on over here to snag a FREE inspirational quote calendar after your FREE $10 credit (they are on sale for $10 down from $20). or you can grab the monthly planner for just $2.50 after your $10 credit! Normally $25! Or you can grab the Lifeplanner (which I can't survive with out) for just $17.50 after your FREE $10 credit, normally $55!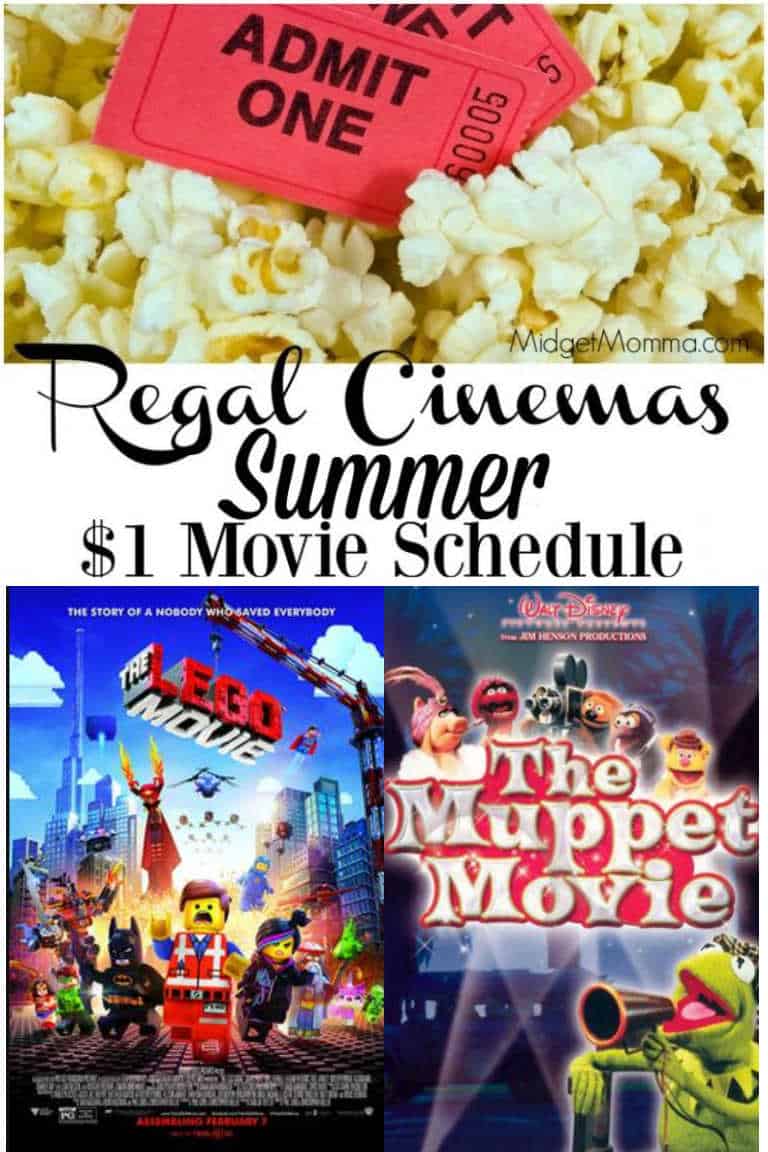 Join the newsletter
Subscribe to get our latest recipes right in your inbox every time we post a new one!