Want to make sure the kids do more then just sit on electronics all summer? Print out this FREE Summer Rules for Electronics Printable here and then have the kids follow the summer rules and make the house less crazy with them asking when they can play with their electronic devices!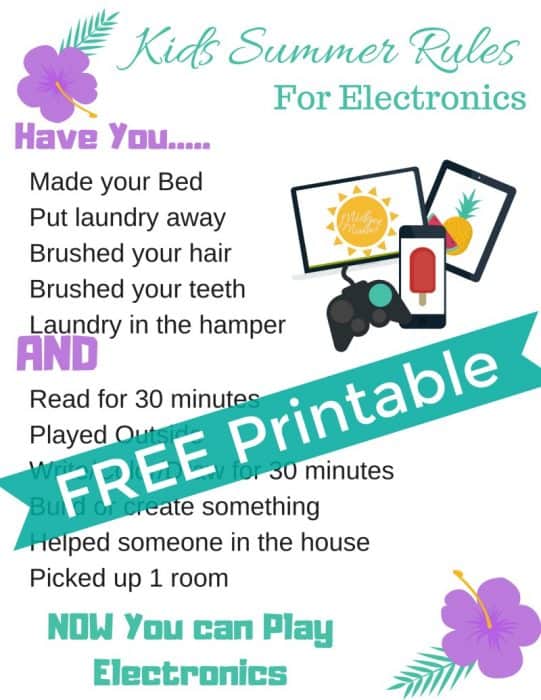 If you are looking for things to do with the kids on a budget check out these 9 Ways to Have Summer Fun on a Dime! Plus there is a really awesome program that gives FREE Lunch to all kids all summer long!
Also don't miss the Barnes and Nobles Summer Reading program where kids can get FREE Books and the Kids bowl FREE Program – the kids can bowl for FREE all summer long! Kids can also skate for FREE Nationwide all summer long too!! And if you are looking for more summer fun ideas Make sure you also check out the 100+ Fun things to do with kids this summer.
Plus don't miss this FREE Online Reading Program where kids can get a FREE Copy of the Beauty and the Beast Movie for Reading Books!!   and the FREE Home Depot Kids Workshops for kids.