How to Save Money on Prom
Thinking about my friend talking about her son going to prom got me thinking about how expensive going to prom can be, but with a few easy money saving tips you do not have to break the bank while sending your kiddos to prom. They will still look like a million bucks for a fraction of the cost.
From what I remember about my prom I got my nails done, which was $20, my dress was around $100, I went with 2 prom dates for my senior year and we all went together in a friends car and then after prom a group of us went to a friends house for the night to hang out. I did my hair at home so all in all with the ticket I spent maybe $300(then again that was also over 13 years ago and prices rise every year). At my prom dinner was served so I did not have to worry about the cost of dinner. Here is a picture of me at my Junior Prom, I can not find a picture of me at my Senior Prom, but I know I spent less for my Junior prom then my senior prom.
(Yes that is me in the photo below and I apologize for covering his face, I haven't gotten the ok to show is face and if he doesn't want it circulating the interwebs I am not going to do it)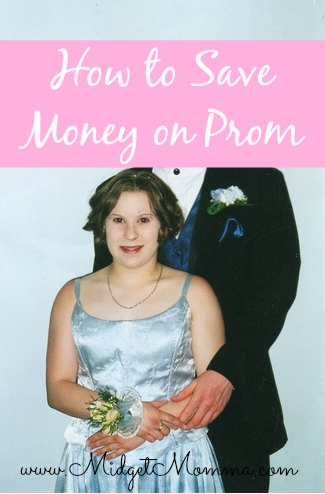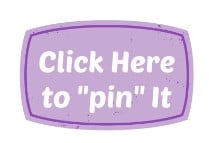 I could not imagine spending over $1000 on prom (maybe it is because mine cost nothing near that and now everything is going up in price), and I am sure those of you who have kids getting ready for prom are thinking the same thing and wanting to try and save money on what can be a very expensive event.
how you can save money on prom
Buy used prom dresses– I know it is not as exciting as going to the prom dress store, or local bridal shop but it is a huge money saver and most people only wear their prom dresses once. There are many places that you can buy dresses used and no one will even know that the dress is going to is second prom;) Here are some ideas of places to look for used prom dresses
Thrift Stores – especially right now before Prom is when you want to go looking before anyone else has gone and checked out the selection. Most thrift stores hold onto these types of dresses until near prom season and then they put them out
Craigslist- I looked in my local area and there were a ton of prom dresses for sale
If used prom dresses is not for you start checking online and instore at bridal shops and their sale racks you can save up to 75% off the original price just by looking in the sales section. Also you can check places like Ross and TJ Maxx stores to see if you can find things that you need. Here are a few online stores that I found that had really beautiful prom dresses in their sales section:
Shoes- They can be expensive but you can find them at thrift stores, borrow them them from a friend or find an awesome deal online
Where to find deals on Shoes
Where to find deals on Clutches
Do your hair at home– You can have a nice up do done at home and save yourself the $50- $100
Dinner– Dinner costs about $75, get a gift certificate from Restaurants.com where when they have a sale you can get a $25 gift certificate for as low as $3
Makeup– Professional make up can cost between $30-$100- with all the sale on make up at the drug stores you can get make up for free and cheap very often that you can save a TON doing your make up at home and it will look just as good as getting it done.
Jewelry– It can be very expensive but there are ways to save money on it.
Look for sales on line at places like Amazon (they have TONS of jewelry that is super pretty for just a few bucks), or groupon for vouchers  Modnique is also a good place to find deals on Jewelry
Borrow jewelry
Look at the jewelry stores clearance section and around the holidays you can get some really nice stuff on sale for cheap.
Limo– If a limo price is not something thatyou want to pay skip the limo and go with a group of friends and if you do not want to have your kids take your car or they have the typical teenage car (you know the used beat up one, I had one like that in high school) and get a rental car. You can get a nice rental car on a special for around $30.
Places to get deals on rental cars 
Last Minute Travel
Trip Mama
One Travel 
One Travel 
HotWire
Remember Just because you look like you spent a million bucks doesn't mean you really did 🙂