When you hear Vermont most people think cold, snow and that is when they should make plans to take a trip there. However there is now the awesome Killington Adventure Center in Killington Vermont that is a super fun outdoor adventure and is perfect for the summertime!
Tom, the kids and myself headed up to Killington Adventure Center in Killington Vermont a few weeks ago on our second visit to Killington. We took a trip last summer to Killington, before they had the adventure stuff and we had a blast, so this year when they asked us to come back it was no hesitation for us to say yes.
This time was going to be different though because their brand new adventure area had just opened up adding even more fun to the fun we had last time. What is great is that from the Grand Hotel you can drive or walk there as The Adventure Center is located at Snowshed Base Lodge!
Killington Adventure Center in Killington Vermont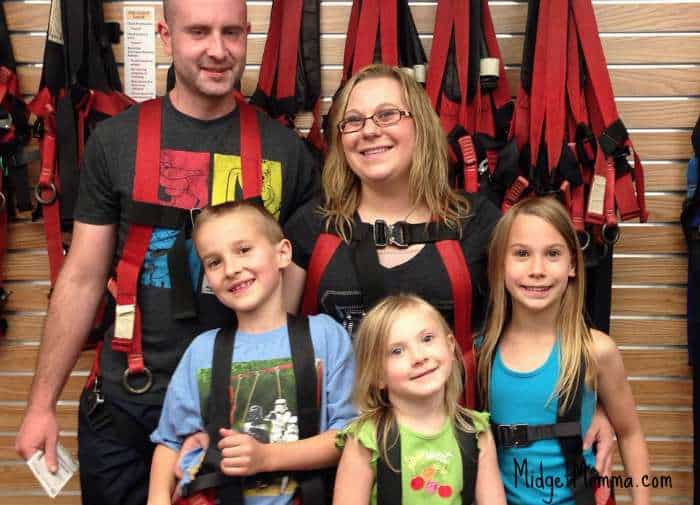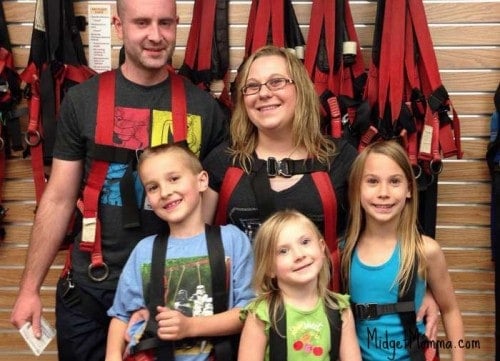 Killington Adventure Center in Killington Vermont
Activities we did:
Round-trip K-1 Express Gondola ride (with a hike up to the top of the Killington Peak)
Terra-Maze
Skye Ropes Course
SkyeRide
Roaring Brook Mining
We started our day at Killington Adventure Center in Killington Vermont getting geared up with our harnesses for the Skye Ropes Course. The staff gets everyone harnessed in the harnesses, so there is no guess work on if you are putting them on right or not! Super friendly too, they walked thru all the steps as they did it with the kids so the kids knew the how and they why!
I have to say I am not a fan of heights and this was a personal challenge for me to do but I was quite proud that I did it. I didn't get as high up as the older kids did but personally I was happy with where I made it to 🙂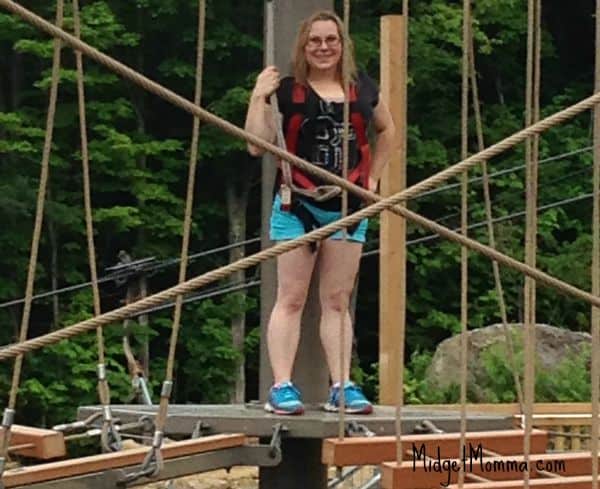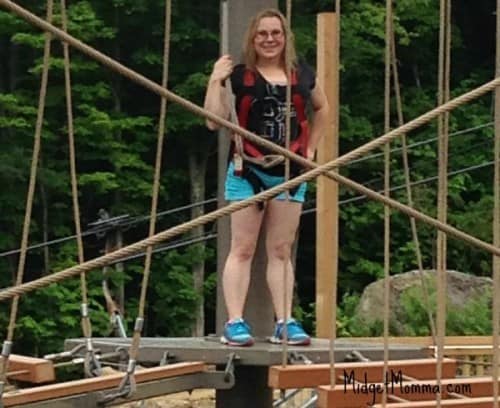 Logan went zooming through it all the way to the highest level with nothing but a smile on his face, once he stepped foot on the first part of the course that was it for him, he took off and loved every minute of it.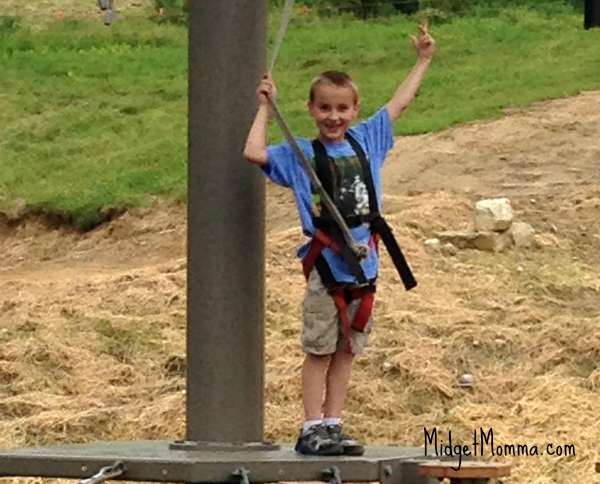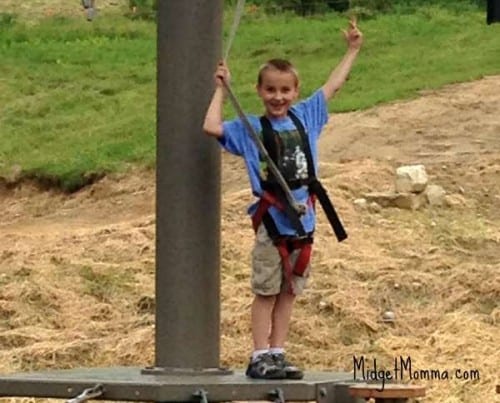 McKenzie got to level 2, which she is similar to me and not a huge fan of being high up and attached to a rope but after getting started and used to it she was good to go. What was awesome about the team of people who work at the ropes course at Killington Adventure Center in Killington Vermont is that they will help your children, they will guide them and stay with them until they feel confident to do it themselves. Once she was on her way by herself you could see it in her face that she was proud of herself for overcoming the challenge and that she was having a blast. Having them help her I think made all the difference, and I think it is awesome that they are just as much involved in wanting your kids to have a great time as you are as a parent.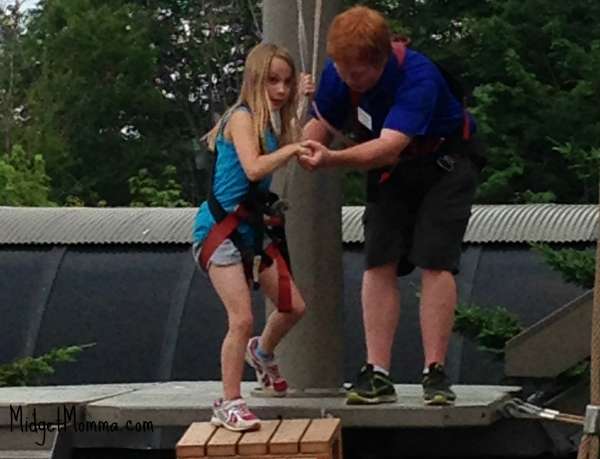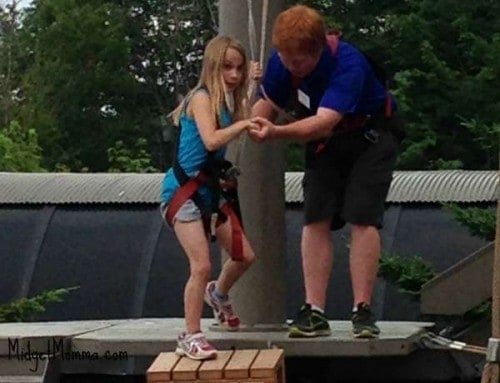 After the Ropes Course we were off to the Terra-Maze at Killington Adventure Center in Killington Vermont. For the Maze you are giving a time sheet to stamp and see how fast you can find all the letters to spell out the word MAZE and get out of the maze as fast as you can. The kids were all running and laughing while doing this and they had a blast. The older two got thru it much faster then I expected them to, I was walking with Alyssa thru it and then the older two came back in to tell me they were done already! Logan did tell me that when he was doing the ropes course (which is right above the maze) that he could see things so I suggest doing the maze first and then the ropes so the kiddos can't see where things are like mine did 🙂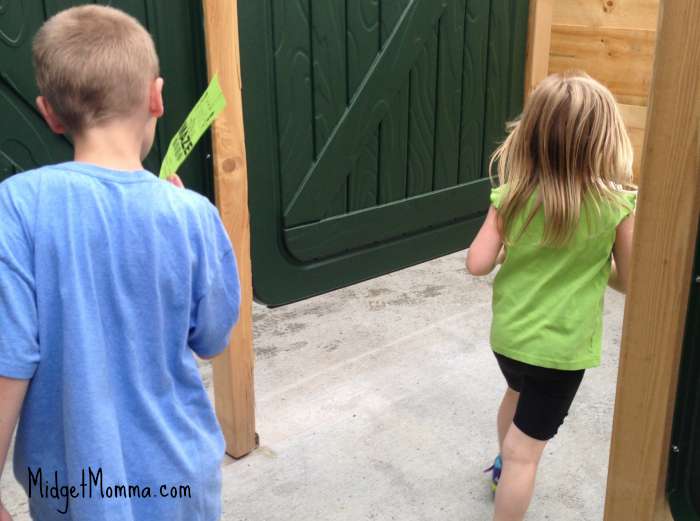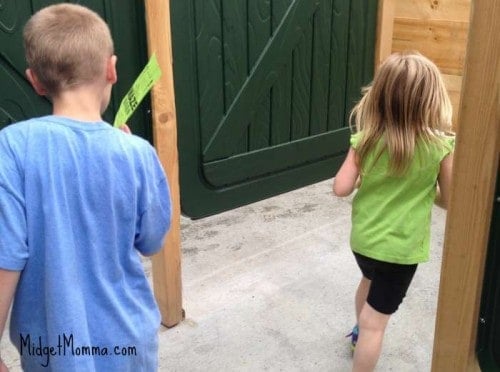 The older two tried to help Alyssa out after they finished but being the miss independent that she is refused their help and wanted to do it by herself.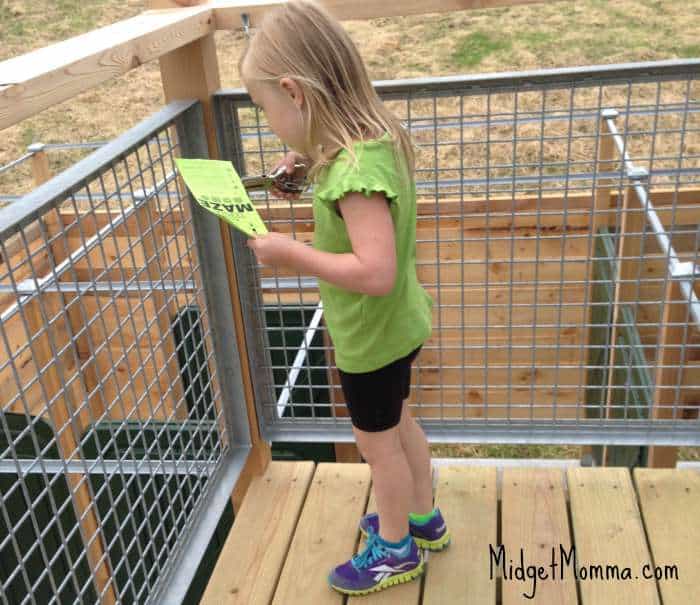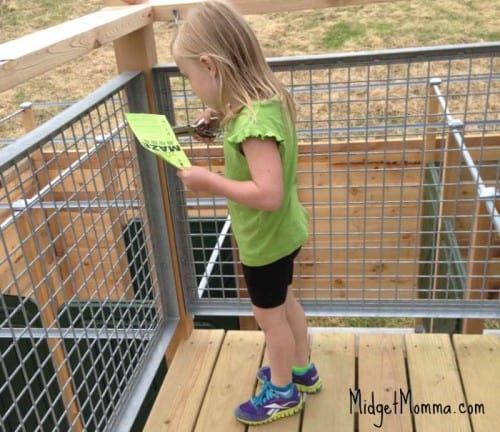 One thing I look for when we travel anywhere is what type of souvenir the kids can bring back with them. I am not a fan of the random things that will sit on a shelf and never be touched or the tacky toys that you find so many places when you are traveling. At Killington Adventure Center in Killington Vermont they have the PERFECT souvenir! They have Roaring Brook Mine, where you buy a bag of dirt that is filled with different gem stones (you can not see what is in the bag when you buy it) and then the kids take them to the brook miner, and use the same type of equipment that miners use to sort thru the dirt using the water and find the gems in their bags.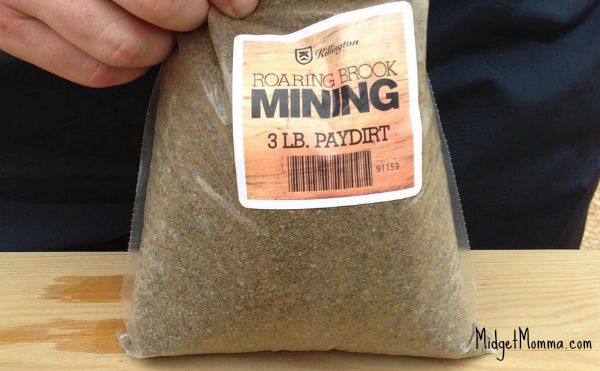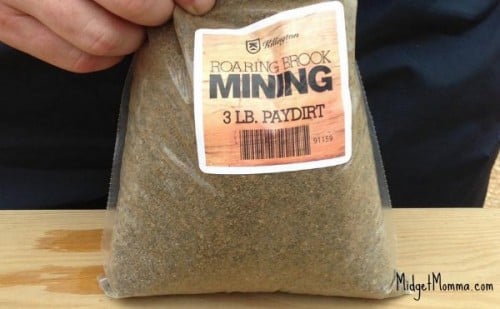 Then after mining the bags they get to keep their rocks. When you buy the bags of dirt (2 different options, one is $6 one is $9) they also get a card that gives information on the different types of rocks that could find in the bags. They also give tips on what to do with your rocks after you have mined them, the girls plan on making jewelry with theirs and Logan has added his to his rock collection. For us this is the perfect souvenir for our visit to Killington Adventure Center in Killington Vermont, they learned something while doing it, had fun while mining and then they got to take them home as a memory item that means something to them about their trip.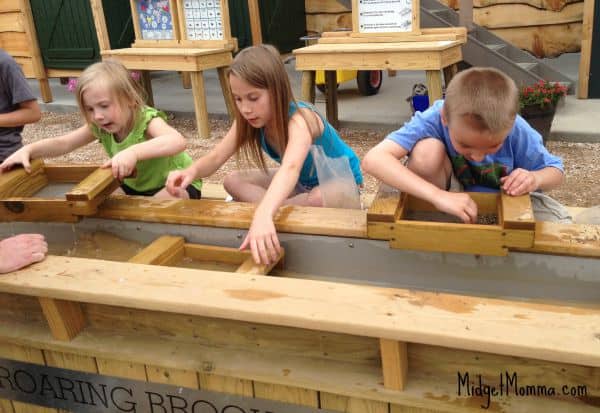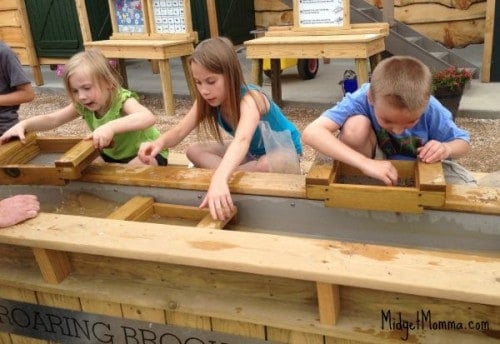 Next up for us at the Killington Adventure Center in Killington Vermont was the SkyeRide, the older two were super excited for this one, they had been watching people all day do it and kept asking when we would get to. They are my thrill seekers for sure and jump at every chance to do something that will give them speed and thrills!
Alyssa and I were a bit nervous because of the height but of course as a Mom I don't have my kids do things I wouldn't do so I got on it. Alyssa got over her fears and after her first ride she could not get enough of it! She was quite upset when I told her we were done riding it. And if you are wondering if I am "That Mom" that talks her kid who is afraid into trying something, or has her try something while she is crying about how she is scared, yes I am because I know every single time she cries before hand and then ends up loving it!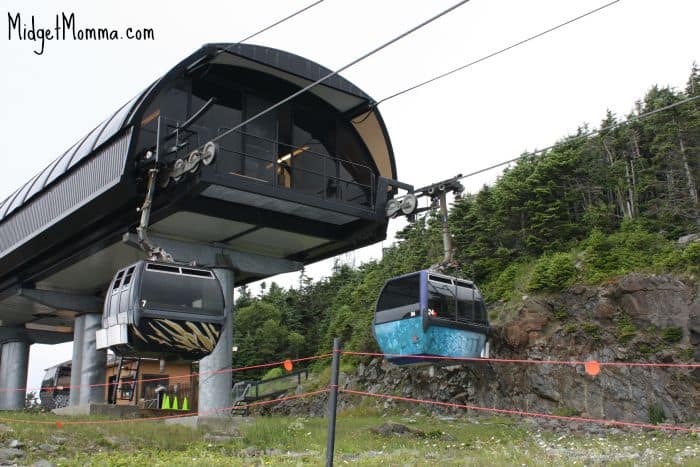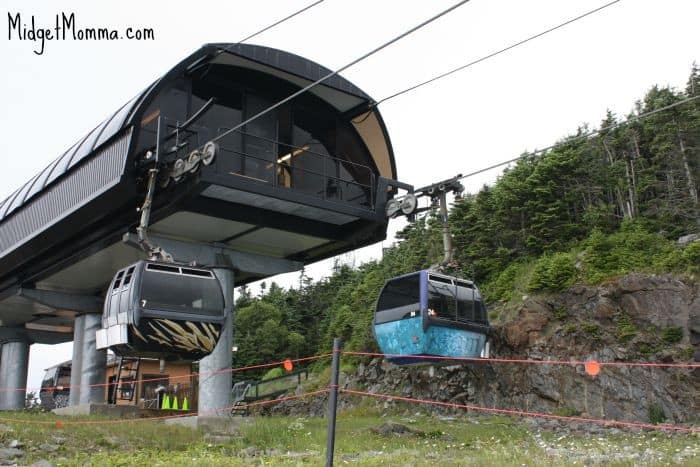 The next day we continued our adventures at Killington Adventure Center in Killington Vermont by taking the Gondola ride up to the top and then hiking to the top! When you are riding on the Gondola it is a breath taking view as you ride up and quite relaxing. This is my favorite thing about Killington, and the thing I looked forward to most of all doing as a family when we found out we were taking a second trip.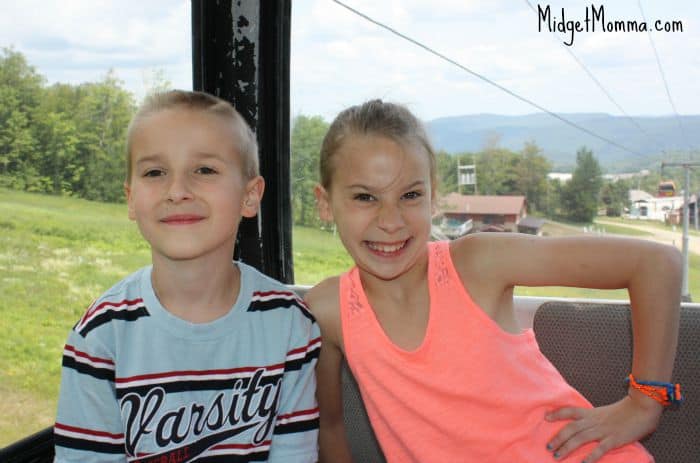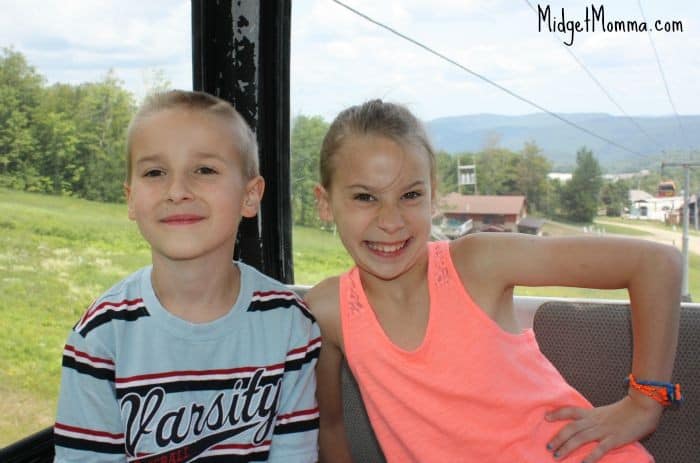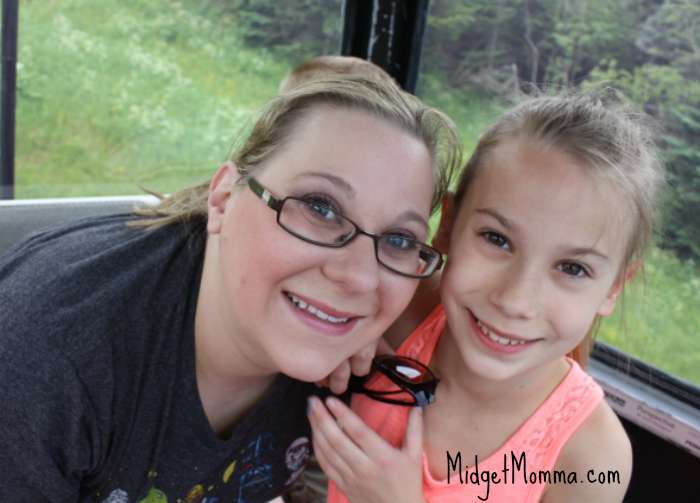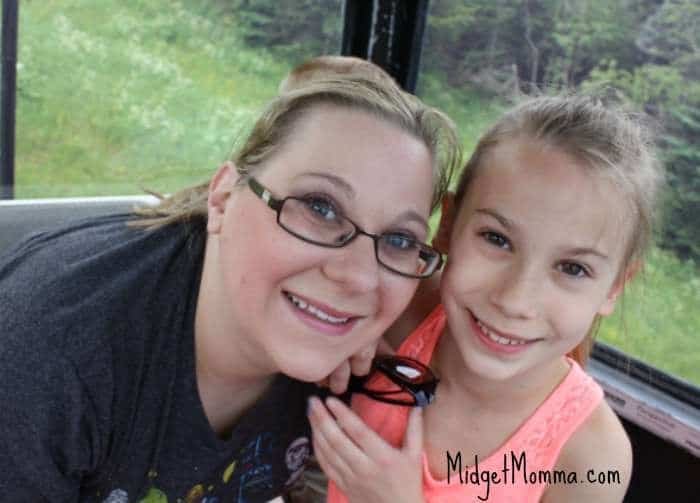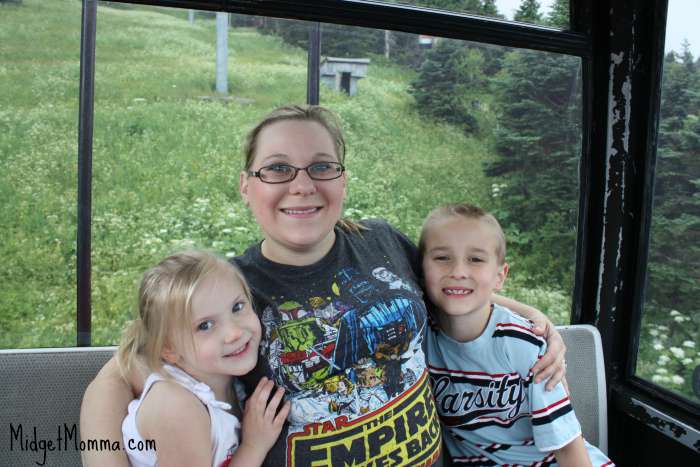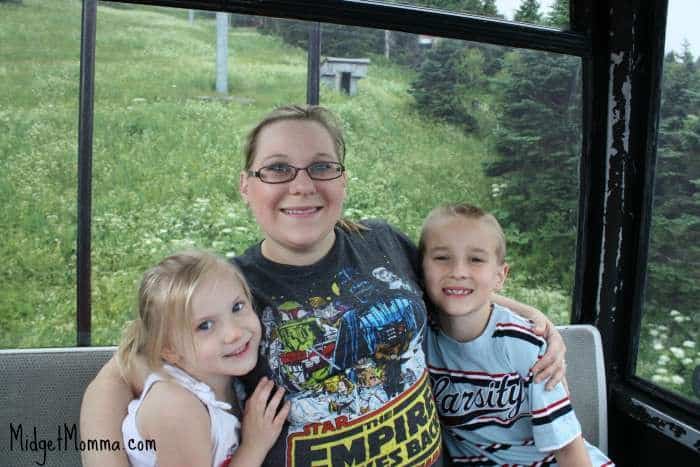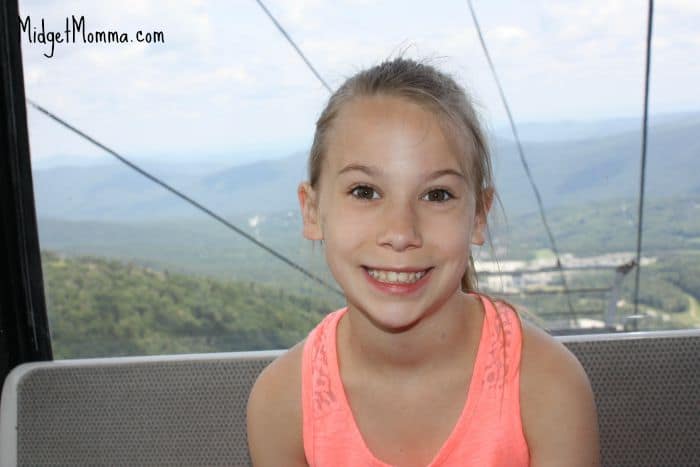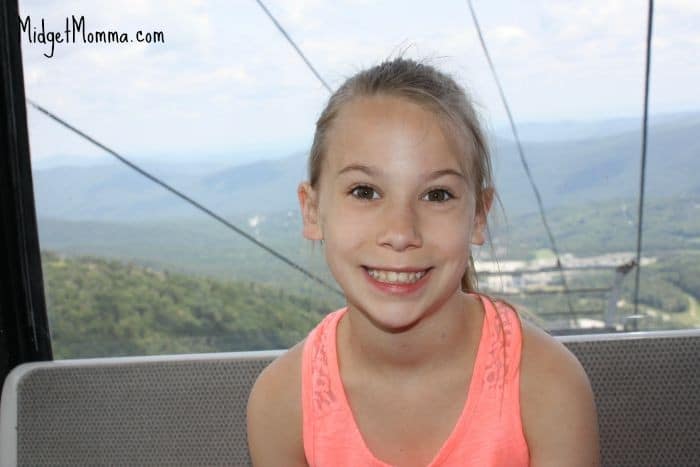 Us Hiking up the mountain at Killington Adventure Center in Killington Vermont. The views at the top are amazing! The hike is not a bad one at all, it is an easy hike and great for the kids and the adults alike.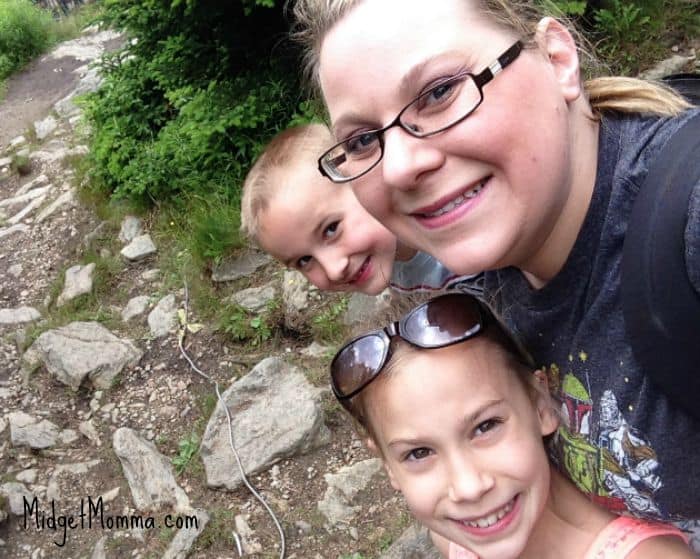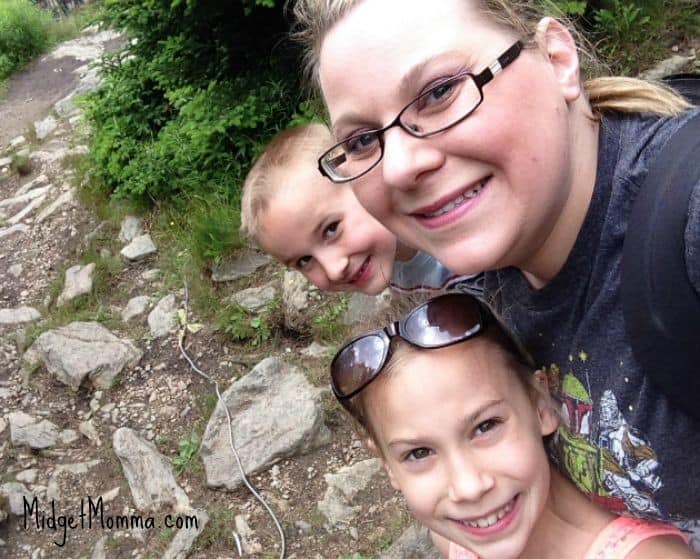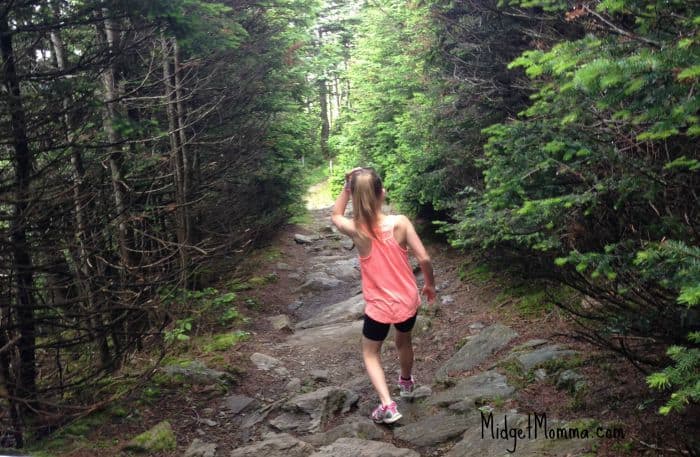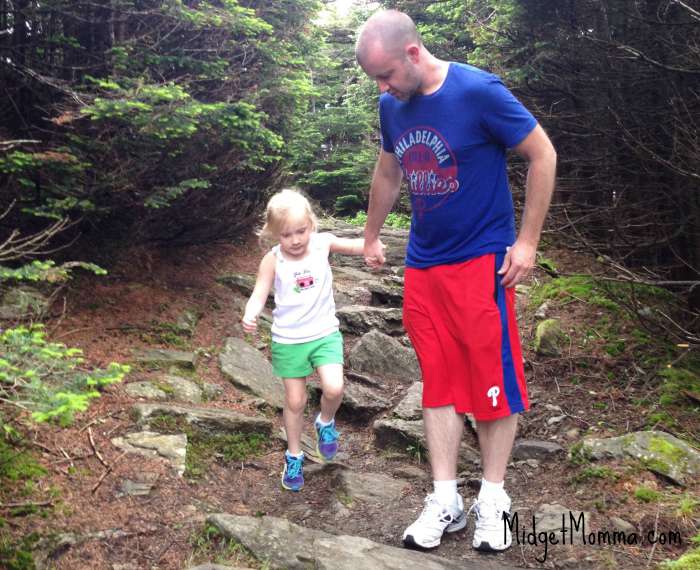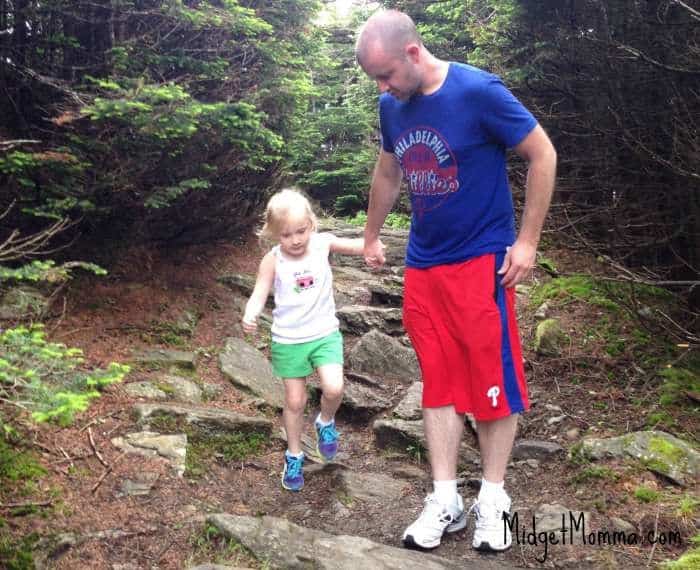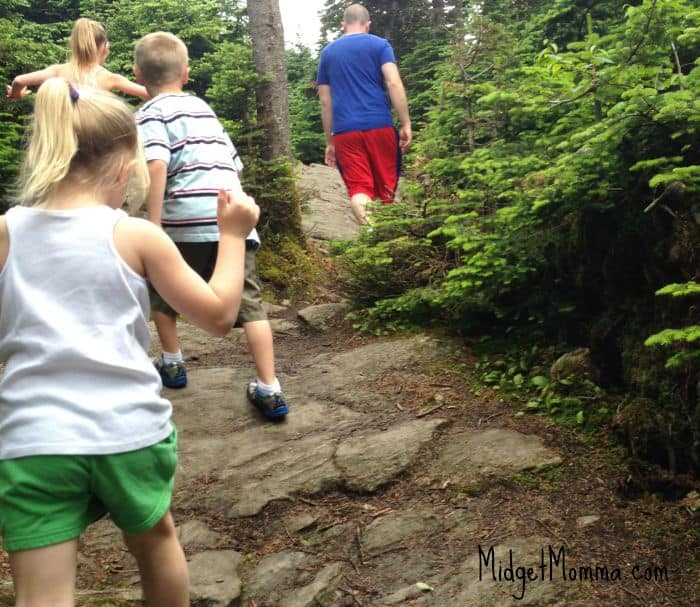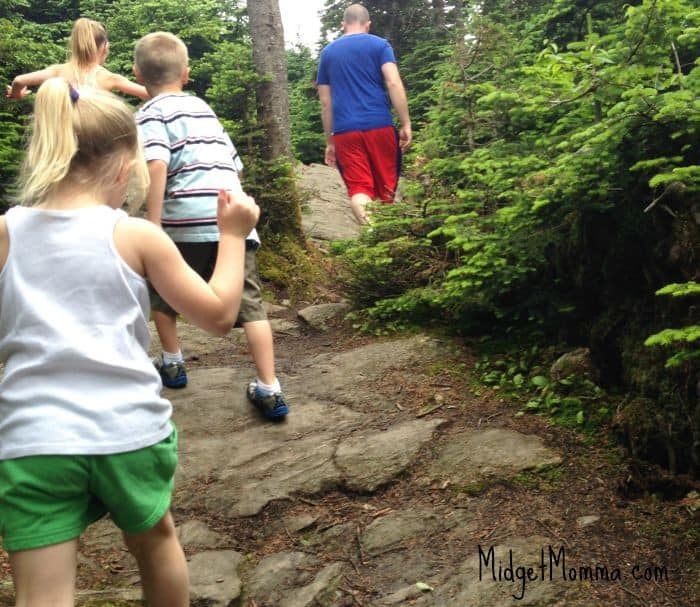 Us at the top of Killington Mountain!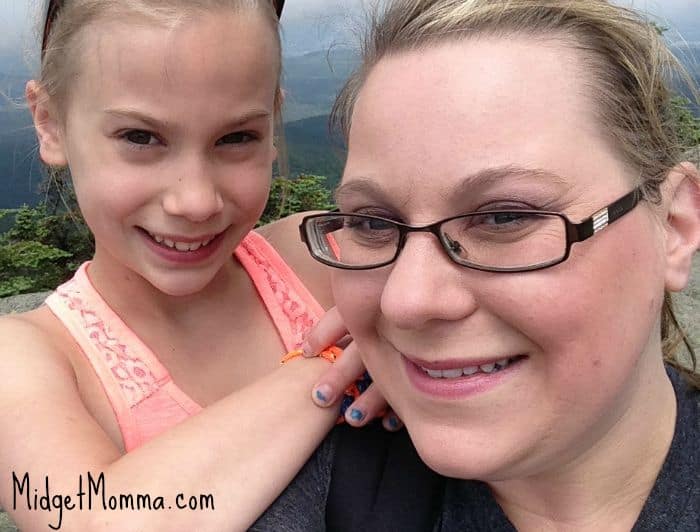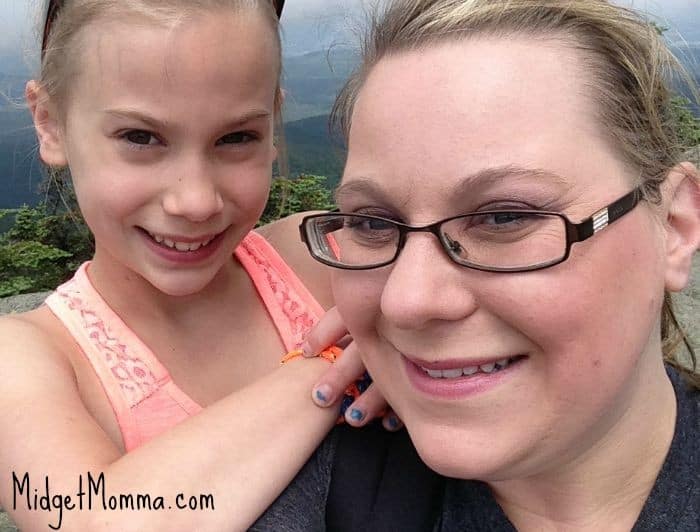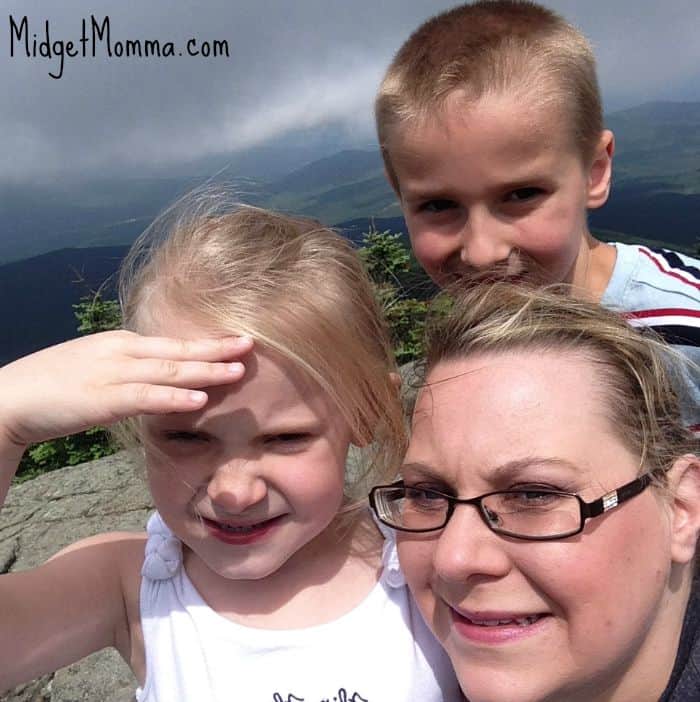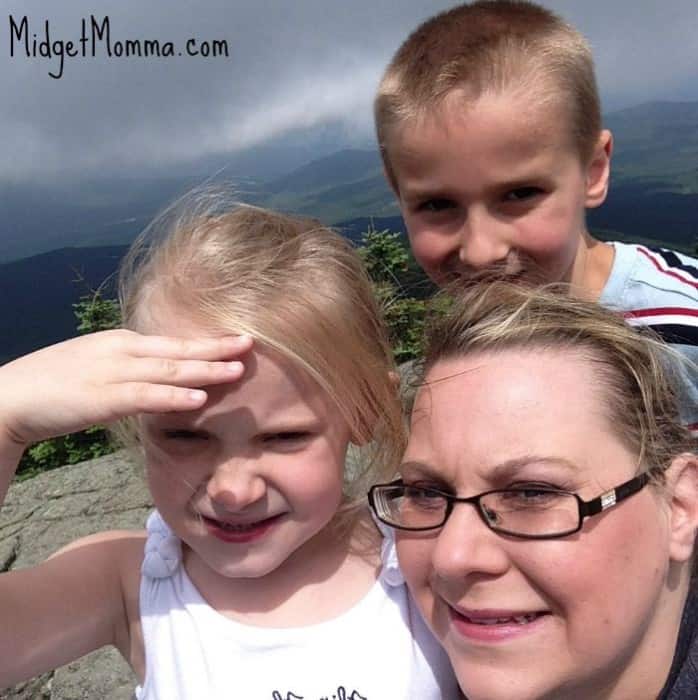 At the top when you get off of the Gondola ride there is also a restaurant you can eat at! Plus it is a great place to take photos with a beautiful background!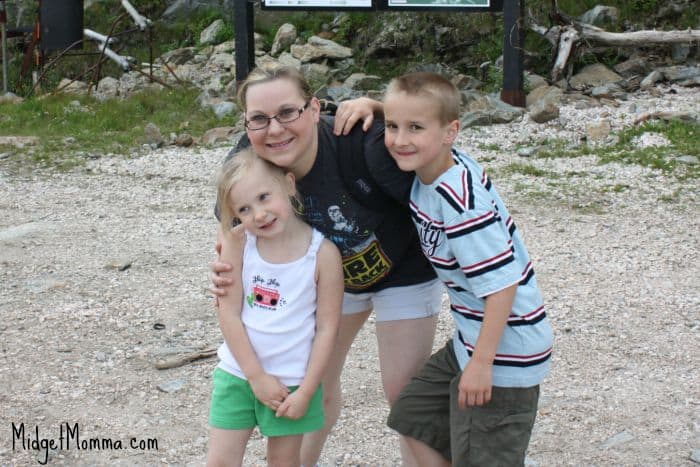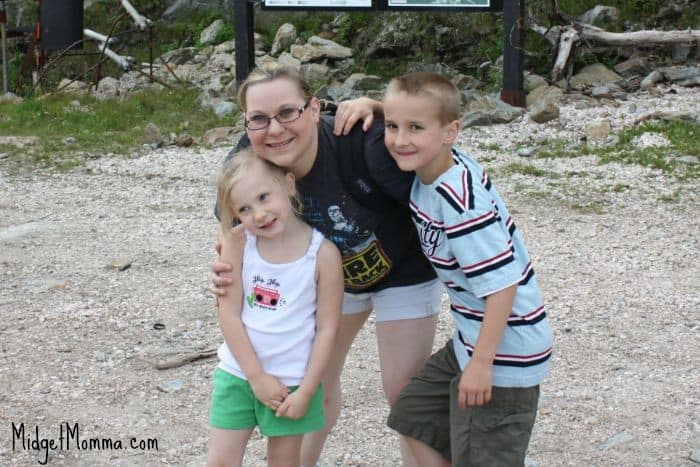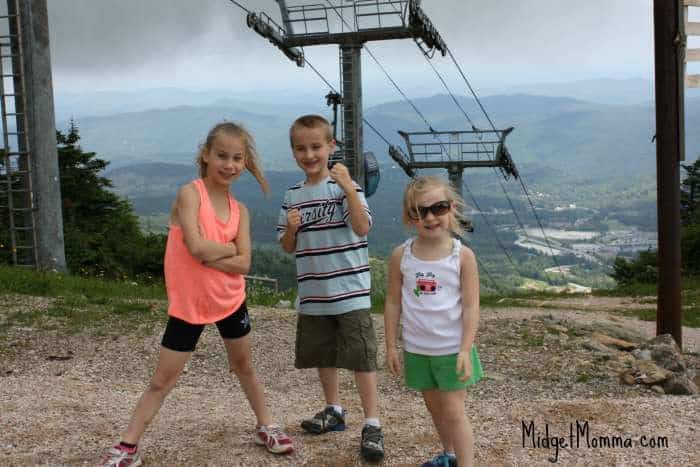 There are other things you can do at Killington Adventure Center in Killington Vermont on your own adventure in addition to the things we did.
They include:
Beast Coaster
Disc golf
Snowshed scenic lift ride
Motorized Mountain Tours
Disclaimer: I was provided tickets and a hotel stay to give my honest opinion and share about our trip. No compensation was received and all opinions are 100% my own.
Join the newsletter
Subscribe to get our latest recipes right in your inbox every time we post a new one!