I know we have ALL been waiting for what seems like forever to find out if we are having a prince or a princess join the MidgetMomma.com family and I am happy to share that now you can know! We did our Gender reveal today at Disney Parks, in Animal Kingdom under the Tree off Life! Sooo many thanks to the Disney Parks team for making this so much fun and so special!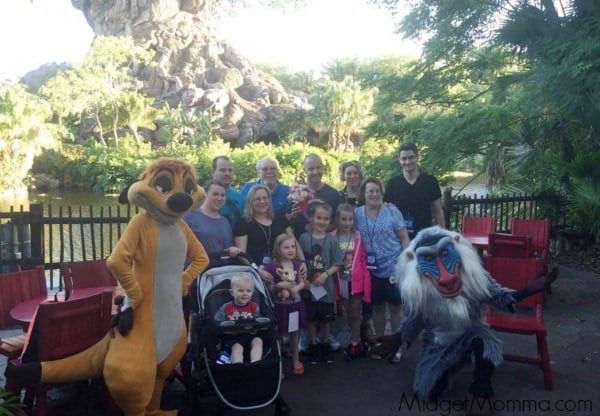 And now for what you have all been waiting for…. the Gender Reveal Video!!!
After we did the reveal the Disney Parks team had Timon and Rafiki from the Lion King come out to celebrate with us!!!
I am so thankful and so happy that the whole family including my parents, sisters and their Significant others and my nephew were able to join us in this amazing time that I am so thankful to the Disney Parks team for giving us <3
I am now off to bed, but I couldn't make you all wait any longer to see the video of the gender reveal 🙂
Join the newsletter
Subscribe to get our latest recipes right in your inbox every time we post a new one!