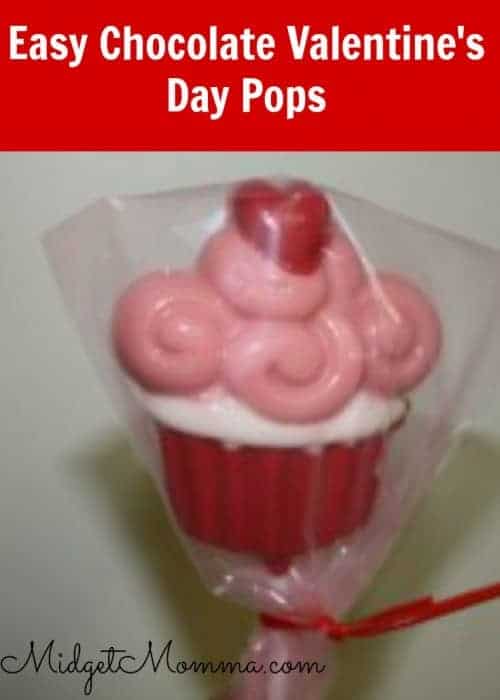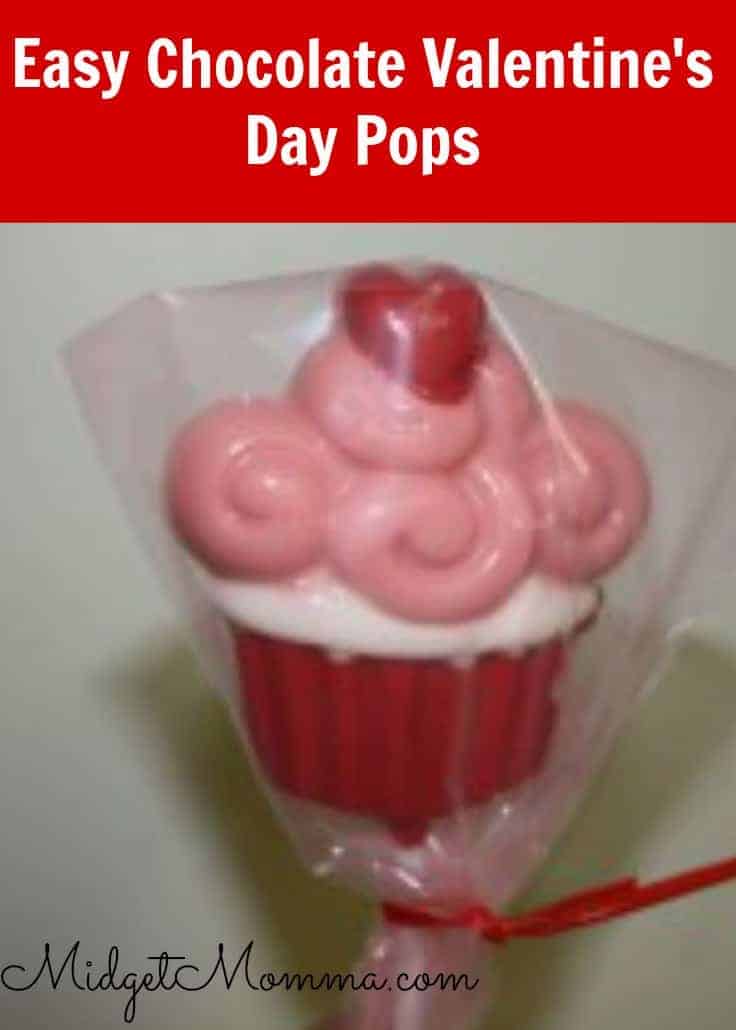 Valentine's Day Chocolate Pops | Valentine's Day treats for kids
If you are looking for a super easy Valentine's Day treat to make these Valentine's Day Chocolate Pops are perfect. They do not take much effort, there is very little mess and the clean up is easy too which makes them great Valentine's Day treats for kids! They work very well in the Valentine's Day treat bundles for kids.
Supplies for Valentine's Day Chocolate Pops
Melting Chocolate – I used red, white and pink
lolipop sticks
Ribbon or red twisty ties
Plastic lolipop bags
Plastic chocolate molds 
Icing bags
Directions for Valentine's Day Chocolate Pops
First gather all of your supplies, then melt your chocolate doing each color separately. You can do this in the microwave in 30 second intervals until the chocolate is melted and stirring every 30 seconds or you can use a double boiler to melt the chocolate. once your chocolate is melted put each color into its own melting bag. I found it is easy to do each color one at a time so you are not having the chocolate harden before you get to using it. Then using the icing bags pip the chocolate into your chocolate molds, once they are filled put a lolipop sitck in the chocolate. Then put them in the fridge for 30 minutes to harden. Wrap using the plastic bags and tie using a ribbon.
Join the newsletter
Subscribe to get our latest content by email.
This post may contain affiliate links. Please read my disclosure policy here