Boston Cream is a delicious flavor combination used mostly in breakfast donuts or recipes to eat in the morning. However, these Boston Cream Pie Desserts are where it's at to enjoy this flavor combo in many ways.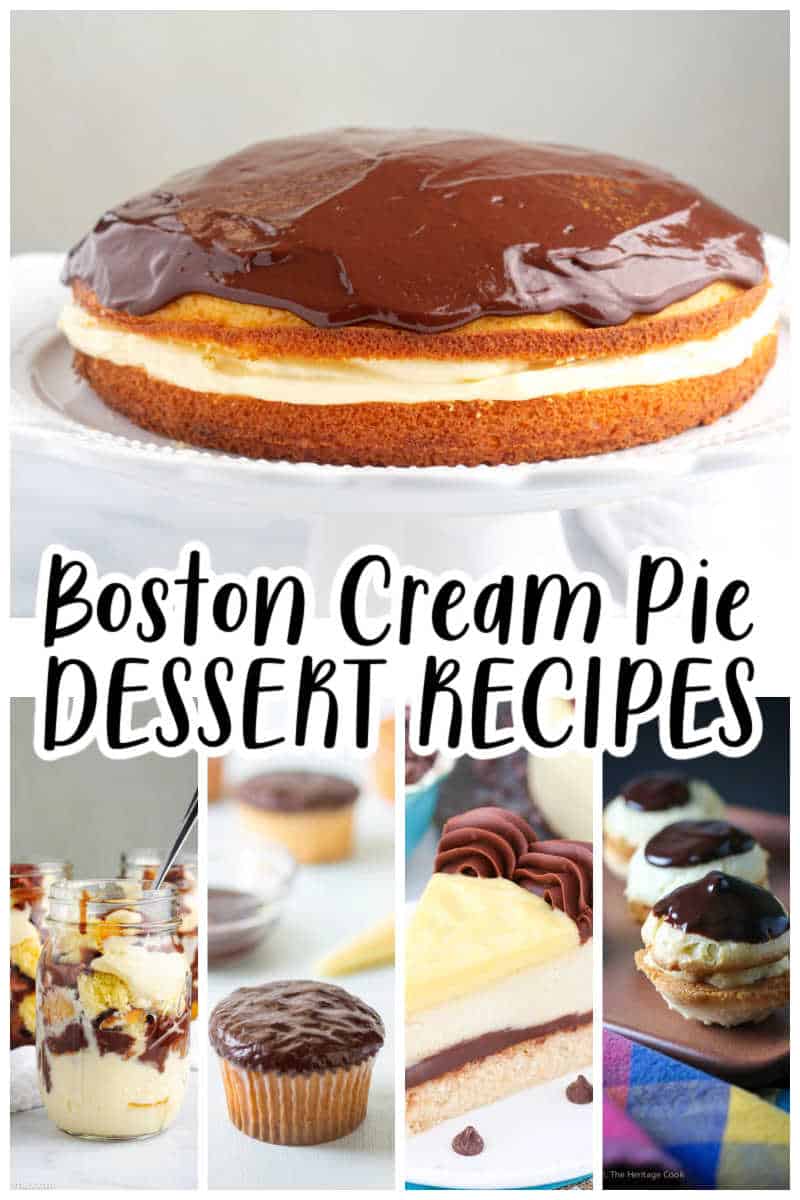 Boston Cream Pie Dessert Recipes
These Boston Cream Pie Desserts are so delicious and simple to make. These desserts are a blend of a custard-like filling with a tasty chocolate glaze. This flavor is one of the best to enjoy and perfect for dessert recipes. You will absolutely love this recipe and it is just perfect to enjoy anytime and anywhere.
What is Boston Cream Pie?
Boston Cream pie is a simple yet complex dessert with a few flavor combos. Boston Cream pie is a vanilla-flavored cake to start off. The recipe is filled with a delicious custard filling, then topped with a chocolate glaze.
Does Boston Cream Pie Need to Be Refrigerated?
Yes, Boston Cream Pie does need to be refrigerated. The ingredients contain perishable items if left out at room temperature too long. You don't want to leave it out for more than 2 hours at room temperature.
What is The Filling in Boston Cream?
The Boston Cream Pie is filled with custard or cream in the middle. The filling is a vanilla-flavored center and blends super well with the chocolate glaze. It is a simple and quick filling to make. You can make homemade bavarian cream filling to use with any of your Boston Cream Pie Dessert Recipes and it will be an amazing dessert!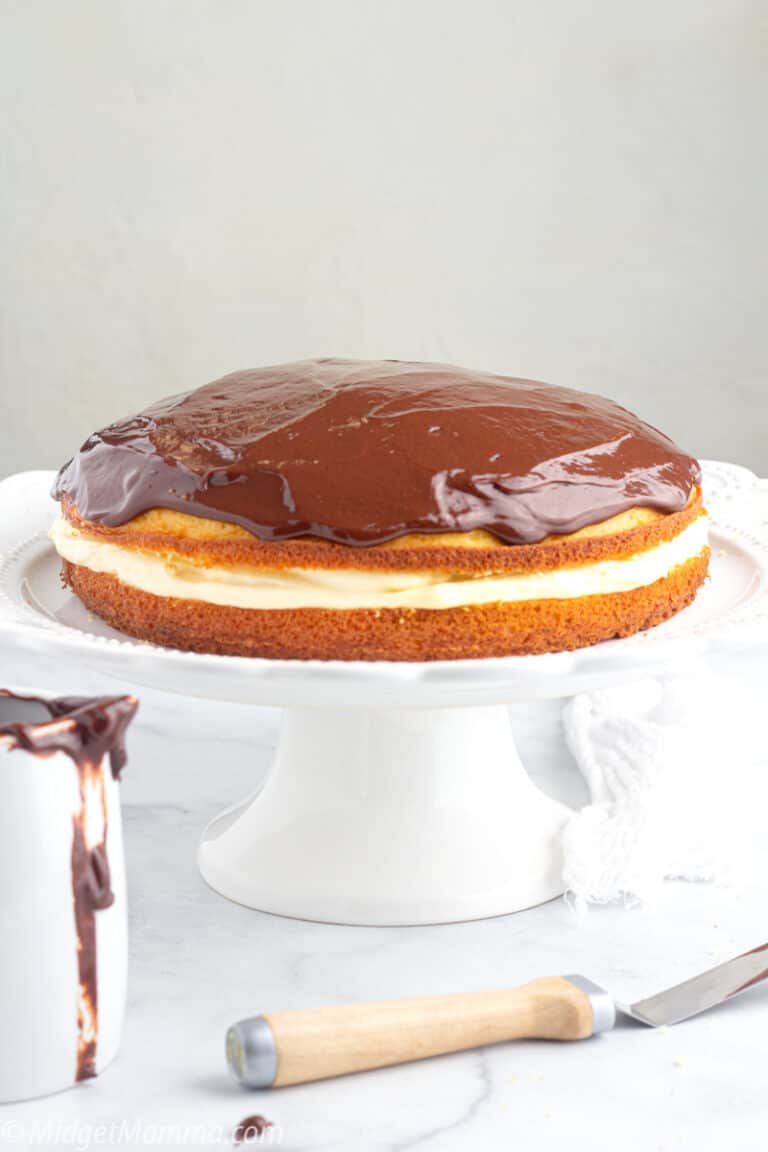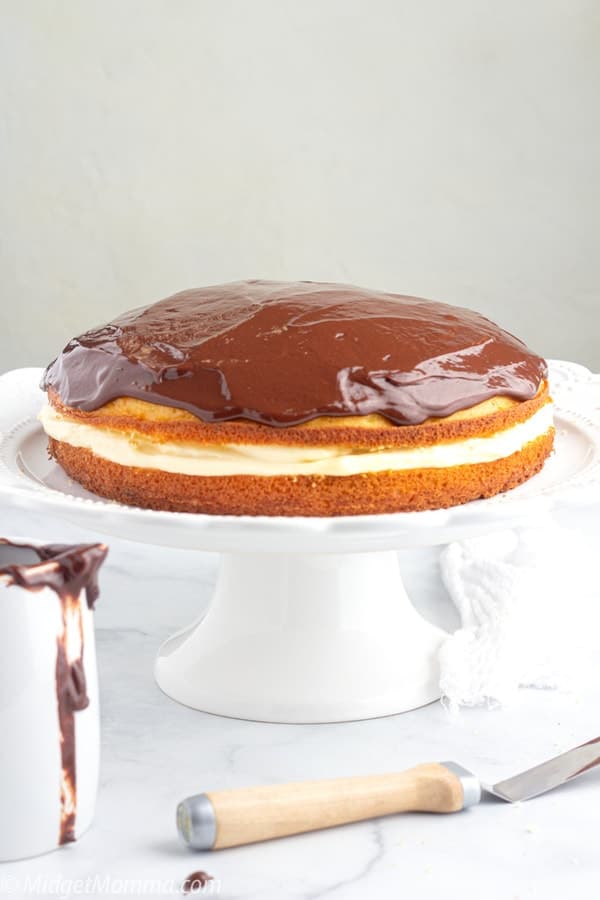 How to Make the Perfect Boston Cream Pie – This makes for the BEST Homemade Boston Cream Pie Recipe! Boston cream pie is the perfect dessert for any get together!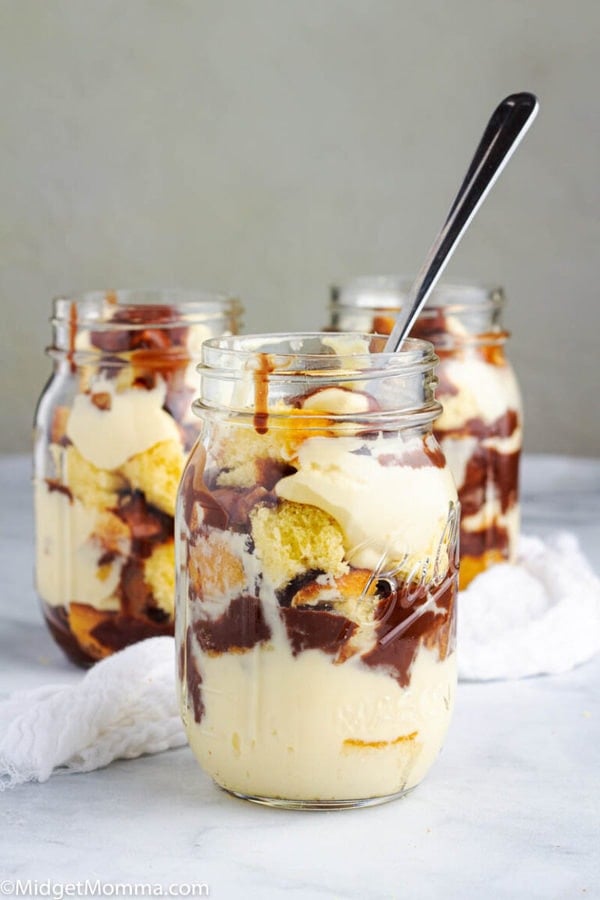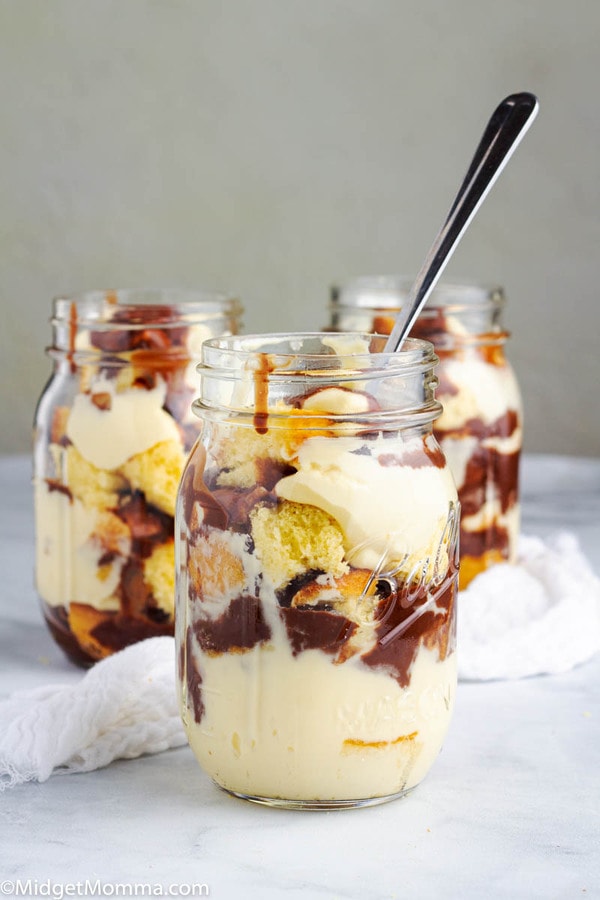 Mason Jar Boston Cream Pie Dessert Parfait– If you are looking for an amazing cake parfait then you have to try this amazing Mason Jar Boston cream pie dessert Parfait! Layers of sponge cake, vanilla custard and chocolate ganache into one amazing cake parfait that has all the flavors of Boston Cream pie but even easier to make!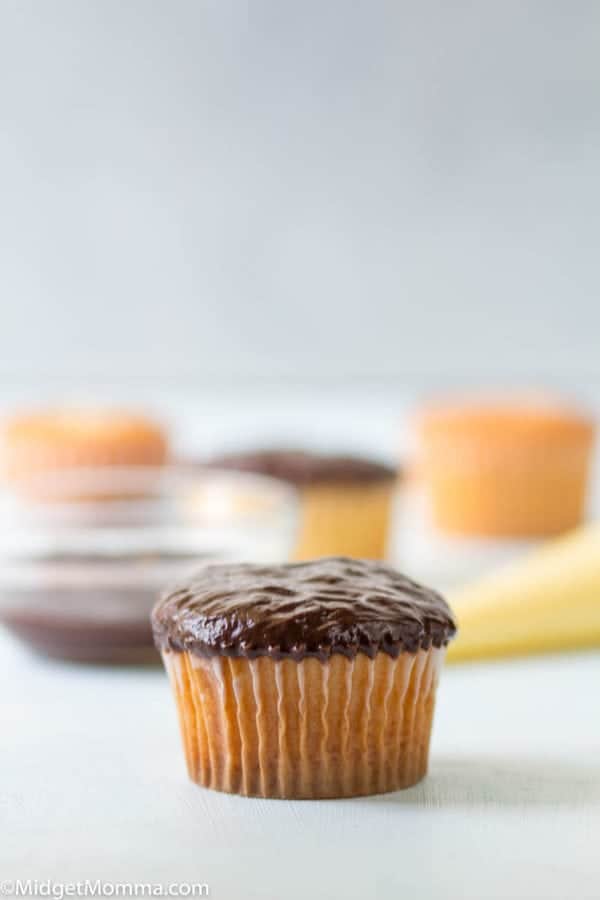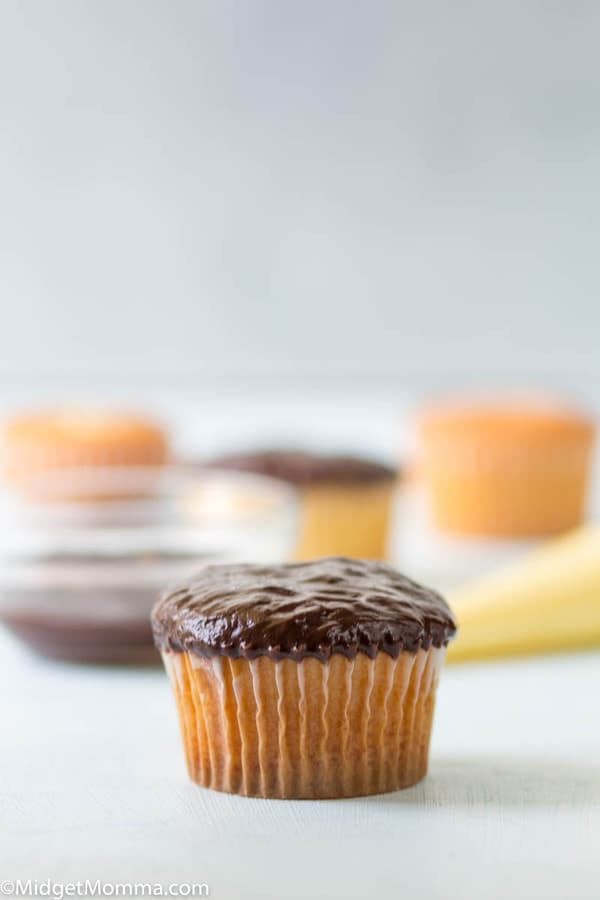 Boston Cream Pie Cupcakes Recipe– Boston Cream Cupcakes! This Boston cream pie cupcakes recipe gives you cupcakes with the amazing Boston Cream Pie flavors you love but in a cupcake version! Vanilla cake with vanilla filling (Or pastry cream) then topped with homemade chocolate glaze.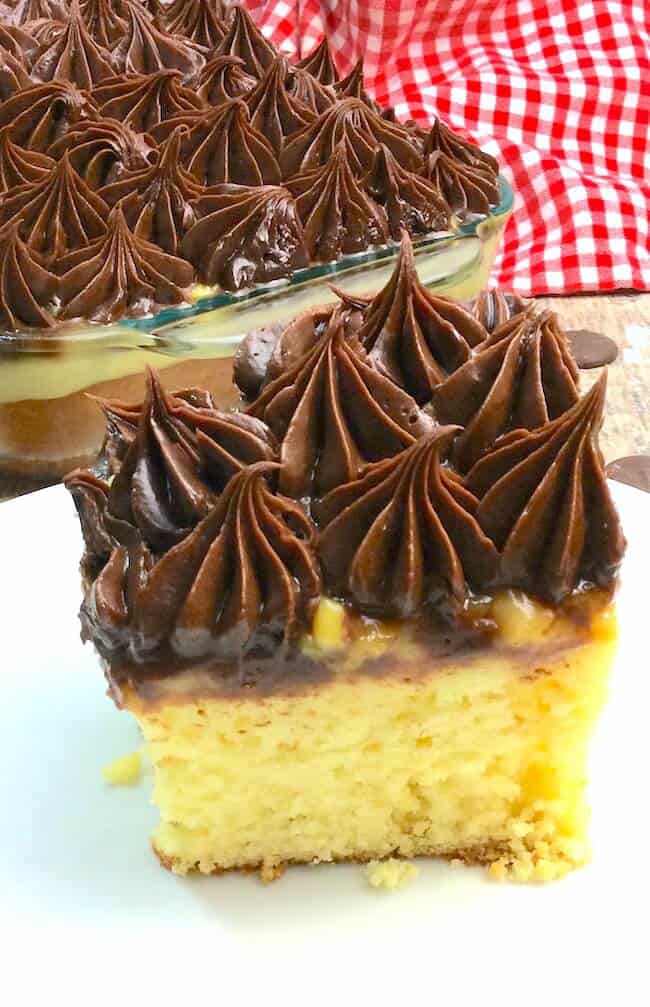 It doesn't get much better than Boston cream pie…except when you up the ante with an over-the-top decadent Boston cream pie poke cake from In the Kids Kitchen.
Yummy yellow cupcakes, filled with a vanilla cream pudding, then topped with amazing chocolate ganache. What could be better, and great for a party! Get the recipe from Amanda's Cookin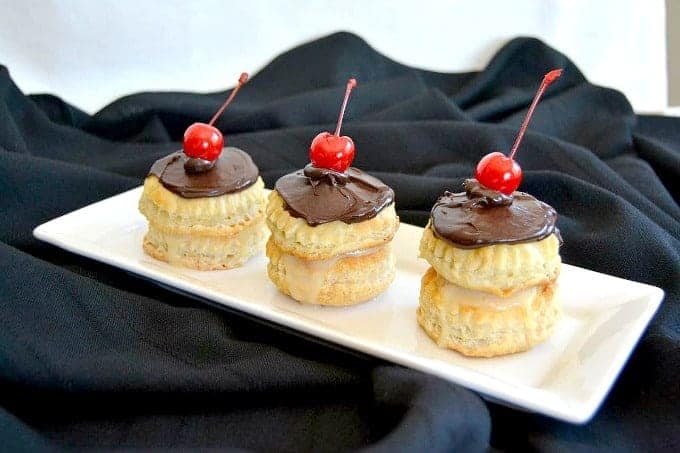 These Boston Cream Puff Cakes, from 365 Days of Baking and More, are a fun and easy twist on the popular Boston Cream Pie. Rounds of puff pastry are filled with a vanilla cream, topped with chocolate ganache and a cherry!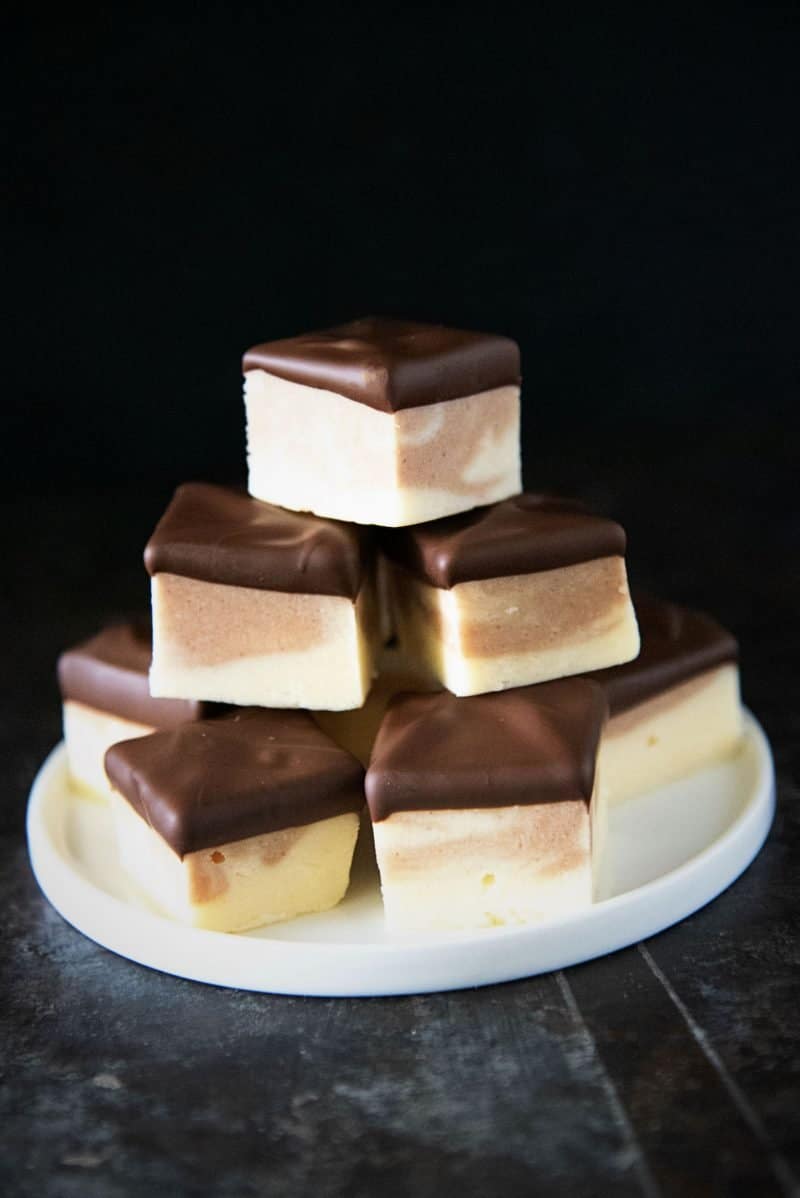 Boston Cream Pie Fudge: This fudge based on Boston Cream Pie, from Sweet Recipeas, has a creamy custard flavored fudge swirled with chocolate custard fudge and then topped with chocolate glaze.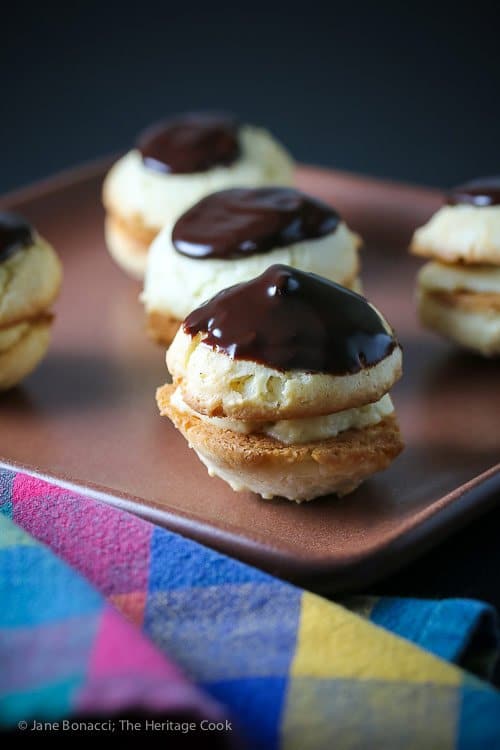 Today's Boston Cream Pie Cookies, from The Heritage Cook, are pure delight. Heavenly light cookies are filled with a vanilla custard and the tops are dipped in chocolate ganache. Beautiful and delicious!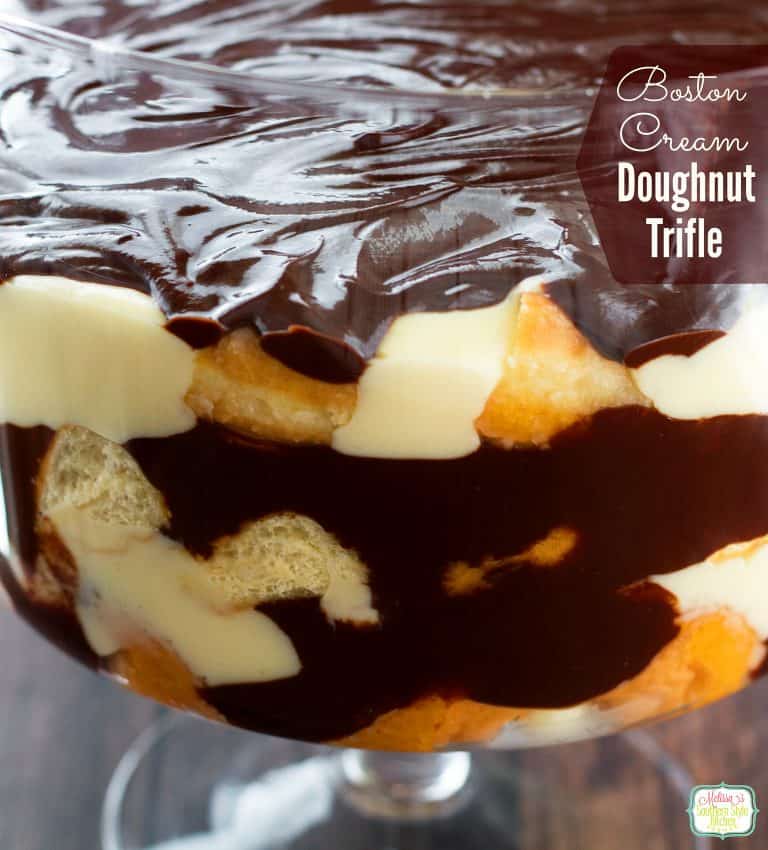 This scrumptious Boston Cream Doughnut Trifle, from Melissas Southern Style Kitchen, is a deconstructed version of a custard-filled doughnut from Krispy Kreme. It features, layers of pillowy glazed doughnuts, topped with chocolate ganache and rich homemade vanilla custard. It's an indulgent way to serve a dessert that's certain to delight your friends and family.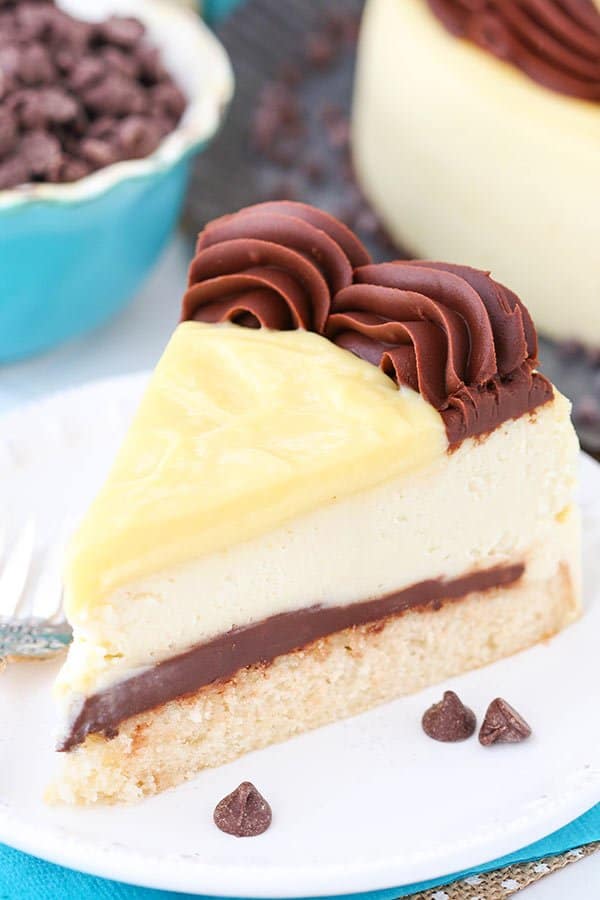 This Boston Cream Pie Cheesecake, from Life Love and Sugar, has vanilla cake, homemade chocolate ganache filling, creamy vanilla cheesecake, and it's topped with more chocolate ganache & pastry cream! An upgraded version of classic Boston cream pie!