Now that I am a stay at home mom I don't get out of the house to go to the spa like I used to. There are those few days when I can manage to get a nice long hot shower all by myself and during that time I like to feel a little pampered but I like to do it on a budget. I started making my own salt scrubs using ingredients I already had around my house and I am loving it. The Epson salt is a great way to exfoliate and the coconut oil helps moisturizes your skin. This coconut lime salt scrub is my favorite summer scrub. When I'm buying my ingredients for my salt scrubs I like to buy the items in bulk when I can.
Coconut Lime Salt Scrub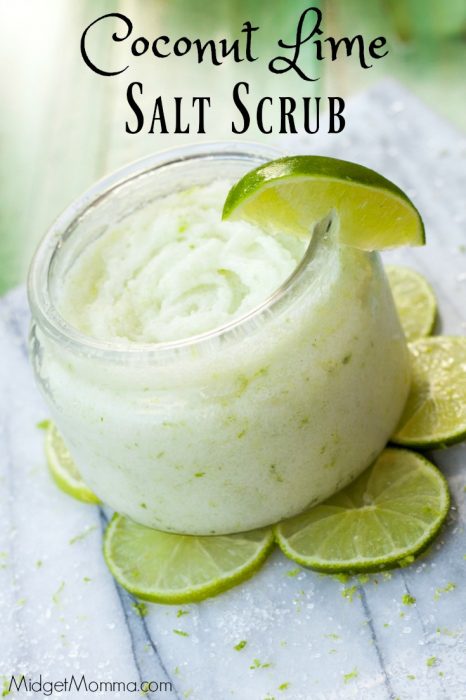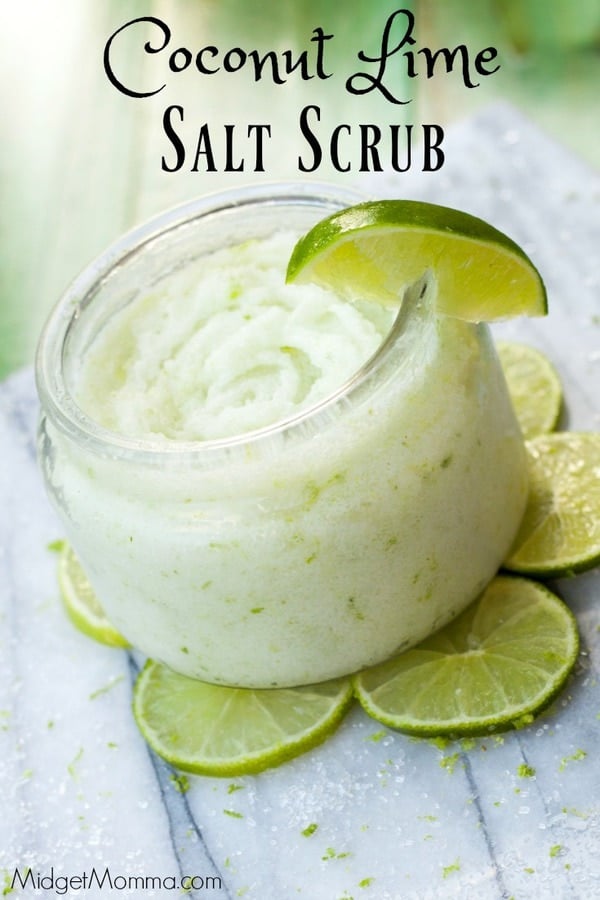 Coconut Lime Salt Scrub Ingredients
2 limes
1 teaspoon lime juice
1 cup Epson salt
1/2 cup coconut oil
1 teaspoon coconut extract
Coconut Lime Salt Scrub Directions
In a small bowl  use a micro plain zest the green zest of your limes, making sure you are only removing the outer green.
In a medium mixing bowl stir together the lime juice, Epson salt, coconut oil and coconut extract.
Gently stir in the lime zest to the coconut mixture.
Store in an airtight glass container.
Click the images below to read More DIY Beauty Tips! 
Join the newsletter
Subscribe to get our latest content by email.
This post may contain affiliate links. Please read my disclosure policy here