I hate normal shaving cream that comes out looking like it's as soft as whipped cream. It always dries out my skin and I still even up with razor burn. My sister swears by shaving with coconut oil. I tried it out but it was just so hard out of the container. Something happens to the structure of the coconut oil when you whip it up with a mixer that makes it perfect for shaving. I did run into the problem with my razor getting all gunked up with the oil, but I found out dish soap helps dissolves the oil on the razor. You are going to LOVE this Vanilla Coconut Shaving Cream.
If you do not have a stand mixer then you can use a hand mixer – I however personally love my kitchen aid mixer! You will want to use bowls that do not slip when you are mixing,These with the rubber bottoms are my favorite bowls.
Now if you are wanting something different then Vanilla in your shaving cream use essential oils. You can change up the scent that you are making just buy switching out the vanilla for an essential oil, and you only need a few drops. You can go here to find out how to get an awesome deal on essential oils and an awesome starter kit. Some of my favorite oils to use when I want a change from Vanilla are: orange, grapefruit, and lavender.
If you love making products at home then you should also check out my Lavender Sleepy Time Lotion and my Coconut Lime Salt Scrub! They are both amazing!
Vanilla Coconut Shaving Cream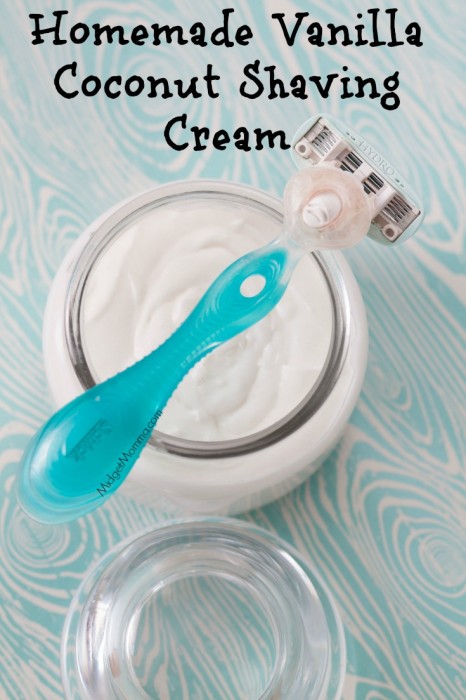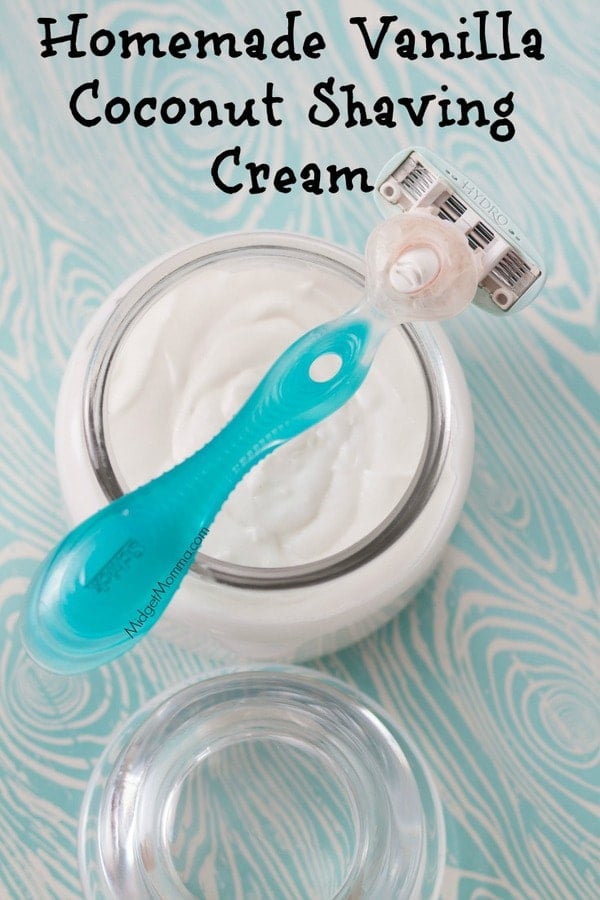 Vanilla Coconut Shaving Cream Ingredients
1 cup coconut oil
1 teaspoon vanilla extract or any essential oil you want to use.
Vanilla Coconut Shaving Cream Directions
In a large mixing bowl or the mixing bowl of your stand mixer, whip the coconut oil on high for 5 minutes. Add the vanilla to the coconut and whip until well combined. Place the mixture into a airtight container. At the end of your shower apply your coconut cream on your body and shave as per normal. You can wipe your razor on a damp wash cloth or rinse in a small bowl of hot water with a teaspoon of dish soap in it.
Click the images below to read More DIY Beauty Tips! 
Join the newsletter
Subscribe to get our latest content by email.
This post may contain affiliate links. Please read my disclosure policy here