Are you looking for a gift for your mom for mother's day? Well why not combine two things most moms like…. Coffee and beauty products. Coffee is a great natural exfoliant. When you combine that with other great natural products like coconut oil and Epsom salt it makes this great Homemade Vanilla Coffee Scrub. This stuff smells so great one of my friends husband almost took a bite of it when she left it out on her kitchen counter. I love to use this scrub before I shave with my coconut shaving cream. It is recommended to store this try of a mixture in the fridge. I know I will never use it if it's in the fridge so I keep a small container in the bathroom and the rest in the fridge.
Vanilla Coffee Scrub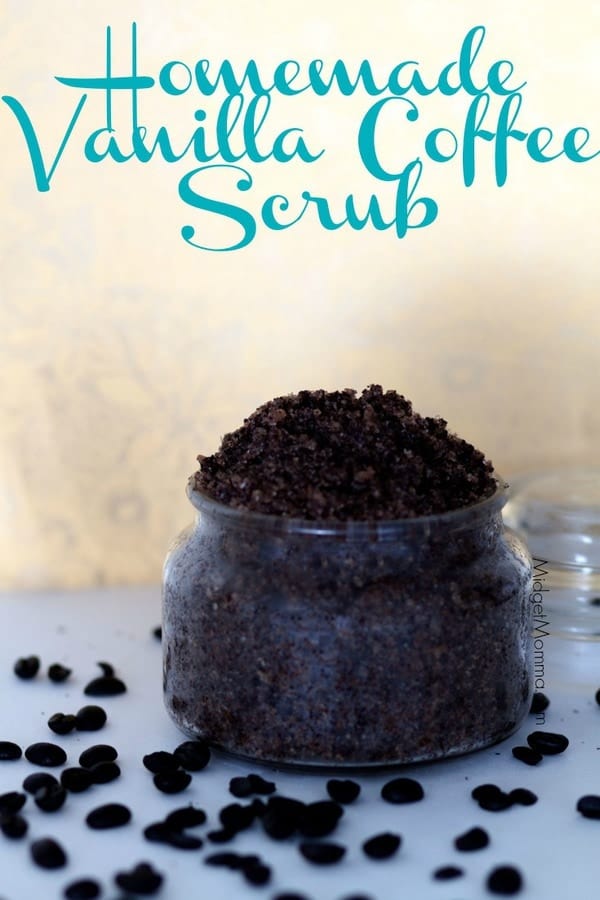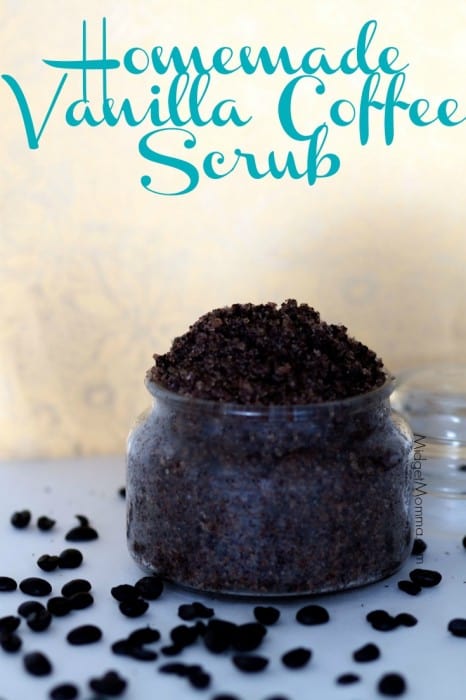 Homemade Vanilla Coffee Scrub Ingredients
3/4 cup coconut oil
3/4 cup coarsely ground coffee
1.5 cups Epsom salt
1 tsp. vanilla extract
Homemade Vanilla Coffee Scrub Directions
Whip the coconut oil in your mixer for 5 minutes, until it's light and fluffy. In a medium bowl mix the coffee and salt together. Stir the coconut oil and vanilla into the coffee mixture. Place the mixture into a airtight container.
Click the images below to read More DIY Beauty Tips!