Homemade Foaming Soap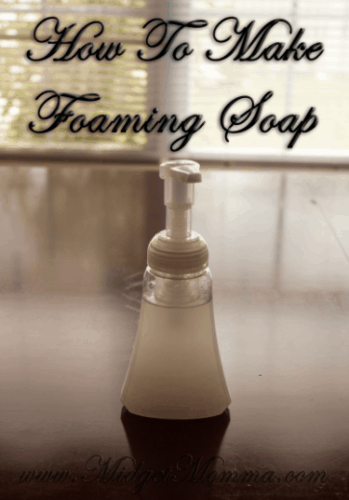 I am in love with foam soap. It is great because it stretches your soap very far with very little effort. The main thing you will need is a foaming soap dispenser. My favorite is bath and body works and dial foaming dispensers. I now have tons of these dispenser around my house from my kitchen sink to my daughters bath soaps.
Foaming Soap Ingredients
3 Tablespoons Of Soap Of Your Chose
Water
Foaming Soap Dispenser Directions
Pour the soap into the dispenser and about 6 tablespoons of water. Gently swirl the them together. Fill the dispenser about an inch from the top with water. Pump it a few times and enjoy your foaming soap.
Find More Household Do It Yourself Ideas