When ever my husband has to go away on a long business trip I can never seem to fall asleep without him. I  have tried all the different sleep techniques and unfortunately they never helped me. My massage therapist told me to start putting on lavender oil to help get me relaxed enough to fall asleep and at that point I was up for trying anything to help me sleep. My friend loves essential oils and told me I could make up a sleepy time lotion with stuff she has around her house, so of course I tried it. I was shocked how well this lotion worked for me and so I wanted to share the recipe for Sleepy Time Lotion with all of you!
I am not saying you will put it on then boom you are asleep, but I now put it on every night before I read my book and I am able to fall asleep before midnight! The coconut oil is also great for your skin.
This would be a great gift for any mother on mother's day!
Sleepy Time Lotion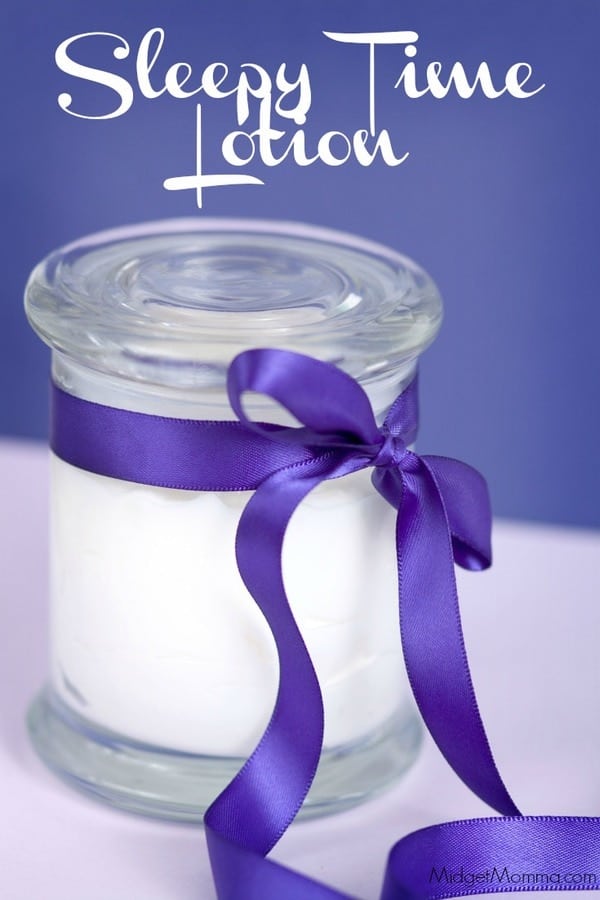 Sleepy Time Lotion Ingredients
Sleepy Time Lotion Directions
In a large mixing bowl or the mixing bowl of your stand mixer, whip the coconut oil on high for 5 minutes. Add the vitamin E and lavender to the coconut and whip until well combined. Place the mixture into a airtight container. Apply every night all over your body.
Click the images below to read More DIY Beauty Tips! 
Join the newsletter
Subscribe to get our latest recipes right in your inbox every time we post a new one!