This is a great breakfast that doesn't take a lot of effort even though it looks fancy. Check out these heart shaped bacon to serve with this. I found the heart cookie cutter here. Make sure you also check out these great recipes that will be great for your special Valentine's Day celebrations Heart Shaped cookie for Valentine's Day, Valentine's Day Pancakes and this homemade Valentines Day Flower Arrangement.
Egg In A Heart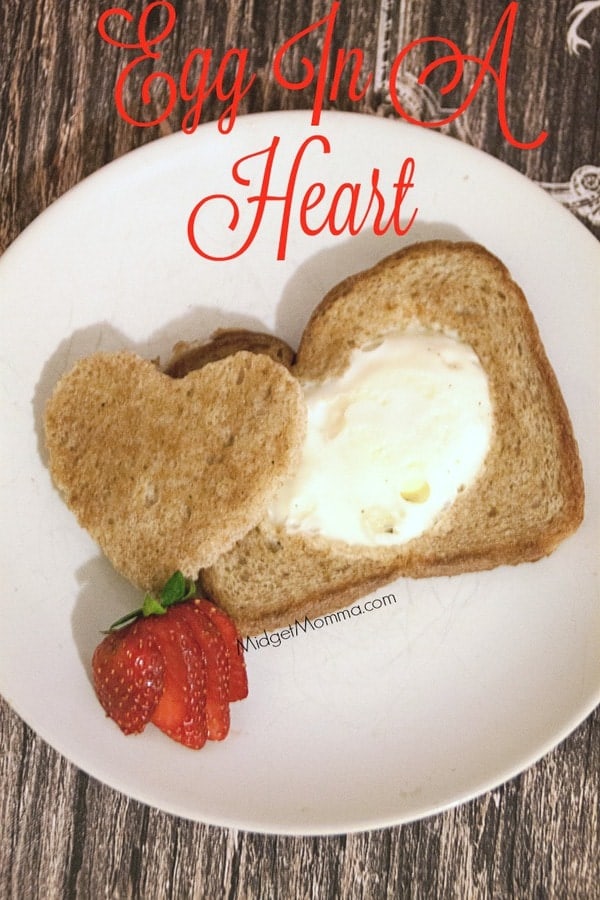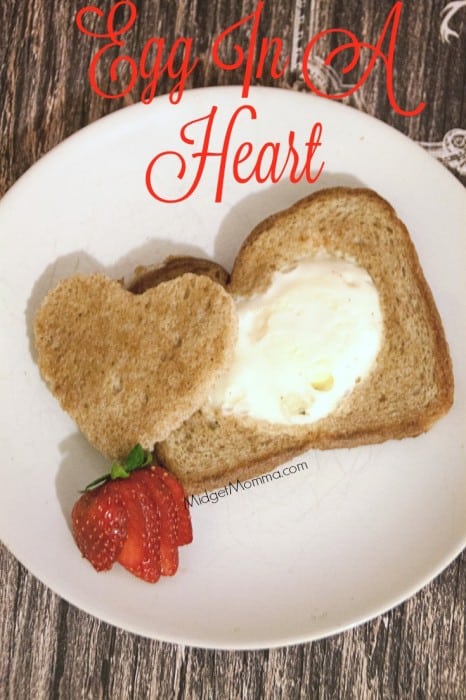 Egg In A Heart Ingredients
2 White or wheat bread
2 Eggs
1 Tablespoon butter
Egg In A Heart Directions
Preheat your cast iron pan over medium heat. Using a medium heart cookie cutter, cut out a heart in the middle of each slice of bread. Spread the butter around the surface of the pan. Place down the bread in the pan and cook until the bottom is golden brown. Flip the bread over and crack the egg into the heart cut out. Cover the egg with a lid. Cook until the egg white is just set and the yolk is cooked to your liking, 3 to 4 minutes.