How To Order Low Carb/Keto at Dunkin. Did your tummy rumble while you were out running errands? Did you pull into a Dunkin' and now you don't know what to order? No Worries! You don't have to cave into sugar treat because Dunkin' has you covered.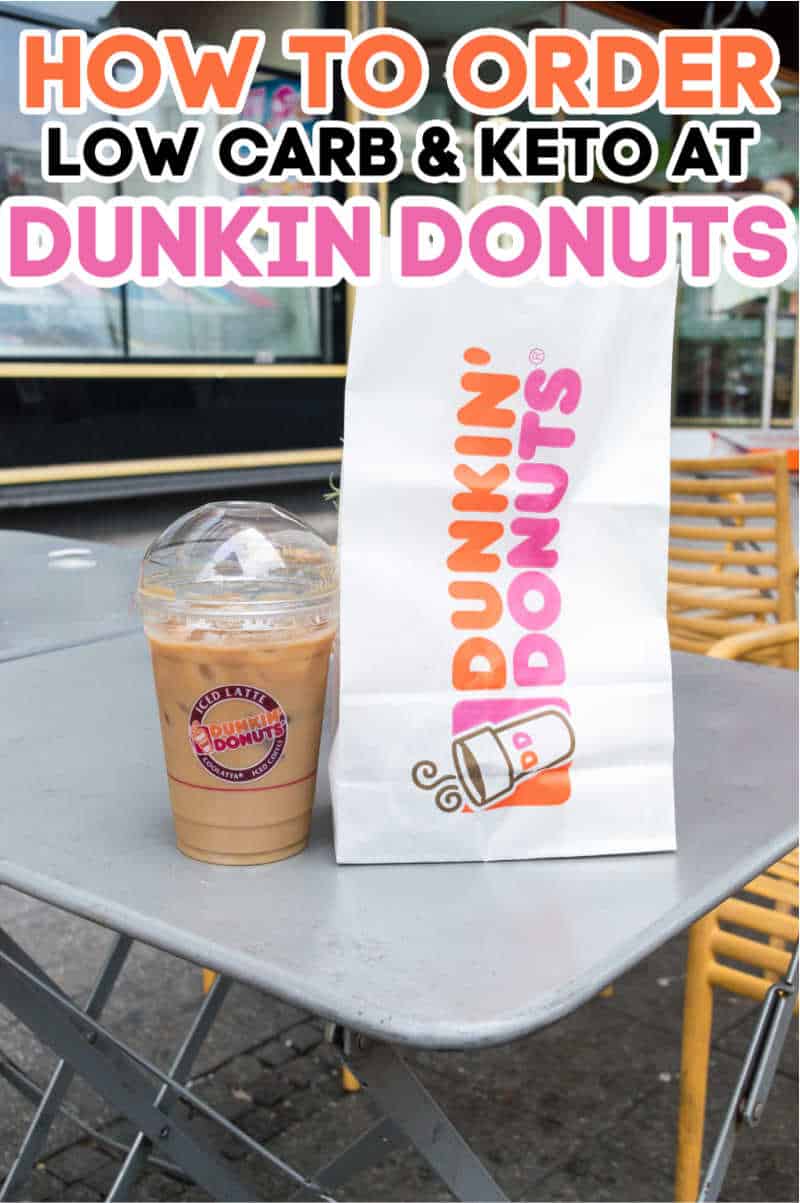 How To Order Low Carb/Keto at Dunkin' 
You can stay keto at Dunkin', and it isn't even that hard. With plenty of tasty keto-friendly sandwiches and drinks, Dunkin' will keep you running — as long as you avoid drinks like Dunkin's large Caramel Swirl Frozen Coffee with Skim Milk, which packs an astonishing 193 grams of sugar, and 204 grams of carbs! Yikes!
Most of Dunkin' breakfast sandwiches are keto-friendly once you ditch the carbs on the outside.
If you're hungry, chow down on an All You Can Meat Croissant (after you toss the croissant) for 460 calories, 38g fat, 25g protein, and just 4g net carbs.
The Sausage, Egg & Cheese clocks in at 370 calories, 32g fat, 16g protein and just 3g net carbs once you chuck the muffin.
If you just want a light bite, the Veggie Egg White Sandwich without the English muffin has just 130 calories, 8g fat, 9g protein, and 4g net carbs.
Other great keto options include:
Bacon Egg & Cheese (210 calories, 17g fat, 12g protein, 3g net carbs), Ham Egg & Cheese (180 calories, 13g fat, 13g protein, 3g net carbs) and Turkey Sausage (270 calories, 19g fat, 19g protein, 3g net carbs). But remember – throw out the English muffin!
AVOID: the Chicken Biscuit. It's loaded with carb-heavy breading. Unless you enjoy picking off chicken skin, choose an easier option.
Low Carb Spreads at Dunkin Donuts
Need a little extra fat to spread on your breakfast sandwich to boost your fat and calories? Dunkin' butter is, well, butter (0 carbs)!
Classic and Garden Veggie cream cheese spreads both have 3g net carbs per serving (120/100 calories, 12/10g fat, 2/2g protein).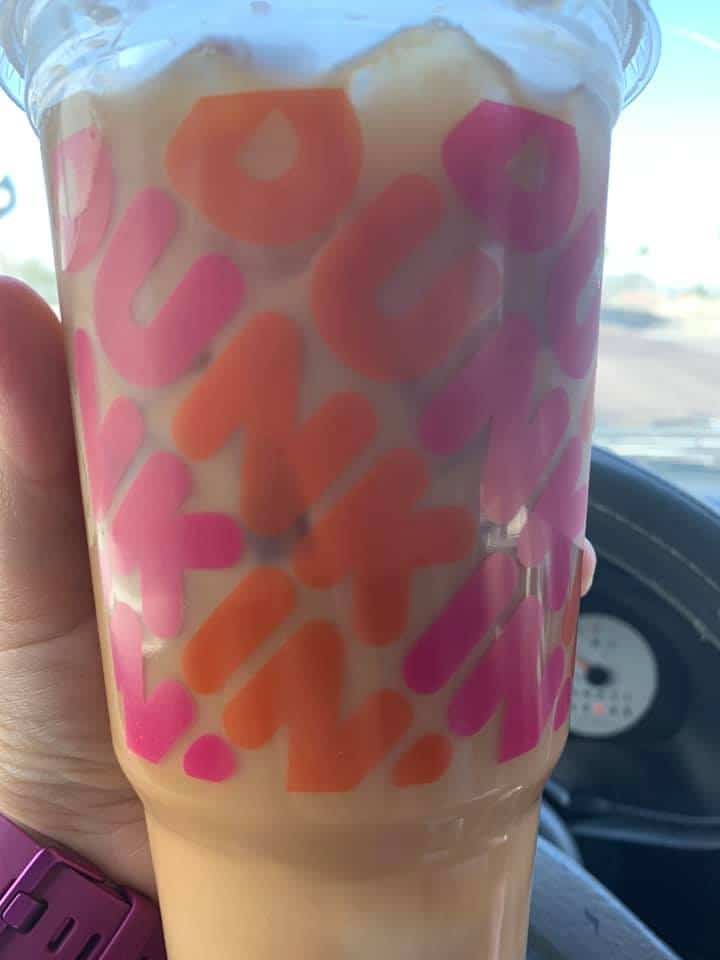 Low Carb Dunkin Donuts Drinks
Stick to the basics for Dunkin' drinks like black coffee, cold brew, espresso, or an Americano, and avoid all the frozen coffee, frozen, chocolate, Coolattas, and coffee drinks. If you want a little variety in your ketolicious coffee, Dunkin' offers six varieties of unsweetened, sugar-free flavor shots for coffee– blueberry, coconut, French vanilla, hazelnut, raspberry, and toasted almond. If you need to feed your sweet tooth, Dunkin' has Splenda packets — which are technically sugar-free but contain maltodextrin, which can spike your blood sugar. You may want to bring along your own bottle of stevia drops instead.
Be careful to ask for a flavor shot, not a flavor swirl! Dunkin' swirls are sugar syrup that will bust your carb budget for the rest of the day.
Every tea is keto-OK, with no carbs or calories.
An espresso shot has 5 calories and 1 carb.
A large black coffee or Americano will set you back 10 calories and 2 carbs.
A large Cold Brew coffee has 3 carbs.
A  large coffee with cream at Dunkin' has 130 calories, 11g fat, 3g protein, and 5g net carbs. Are the carbs worth it? Only you can decide.
Low Carb and Keto Restaurant Guides