Now that fall is here I wanted to start cooking with more squash. I have had butternut squash at other people houses but I have never cooked on before. I had not clue where to even start! I tried to just peel it with my normal peeler but it was so hard. I needed a easy way to peel it that didn't precook it. This is the easiest way I found to peel it. So I am sharing my tips and tricks with you on How to Peel Butternut Squash.
How to Peel Butternut Squash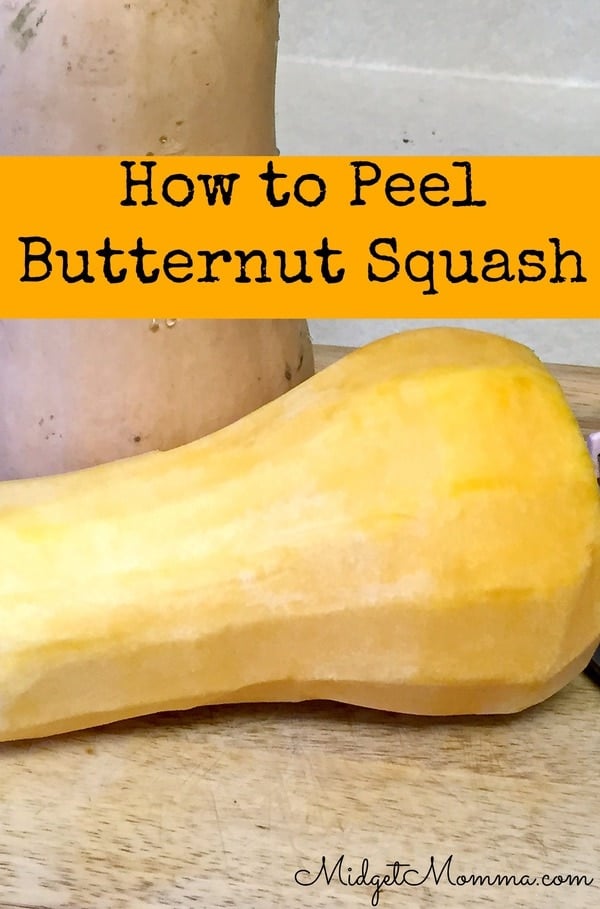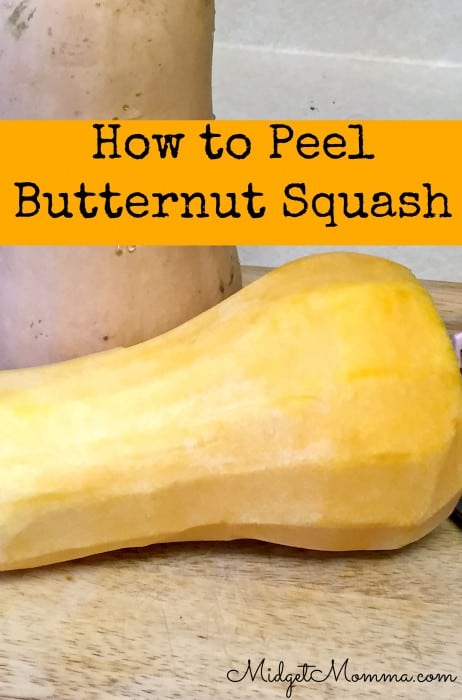 How to Peel Butternut Squash Supplies
Fork
Cutting board
Chef knife
Peeler
Butternut squash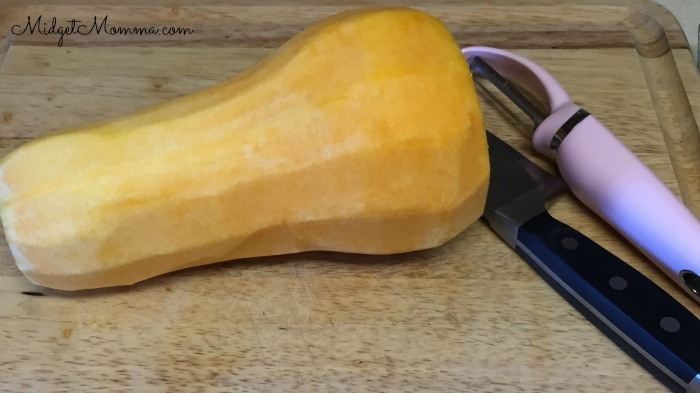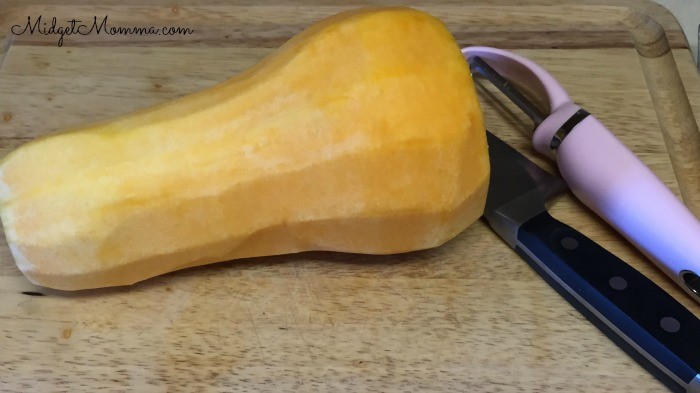 Step by Step How to Peel Butternut Squash Directions: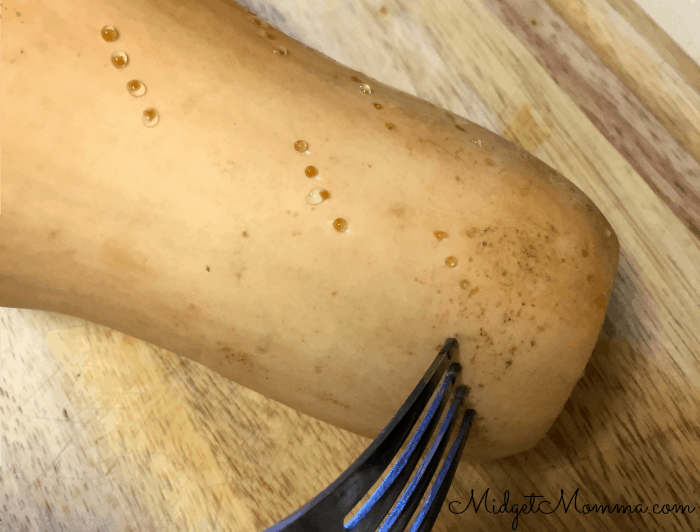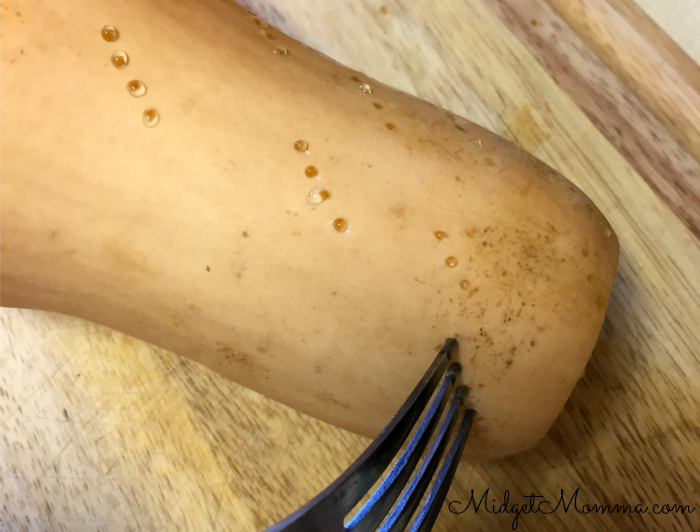 Pierce all over the skin of the butternut squash with your fork.
Cut off the top and bottom of the squash.
Place in your microwave for 3 1/2 to 4 minutes.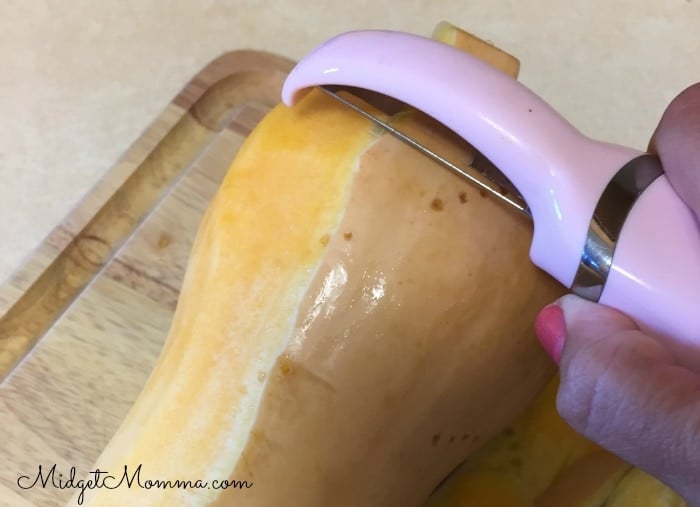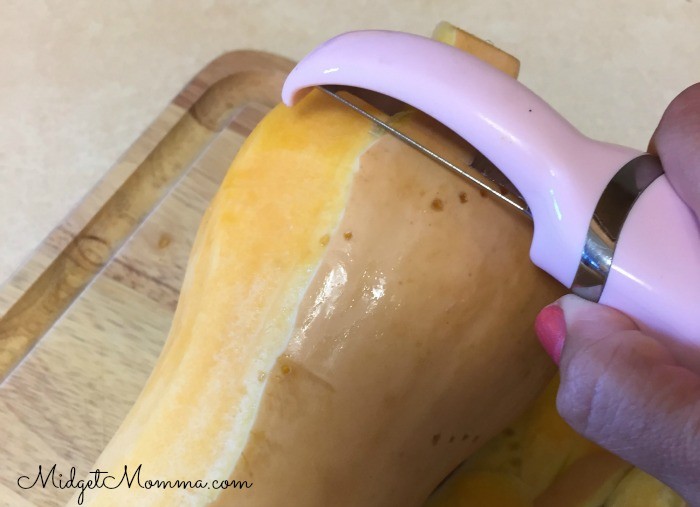 Once the squash is cool enough to touch use your peeler to remove all the skin.
Cut you squash in half lengthwise. Remove the seeds and membrane with a spoon.
Cut how ever you need for your recipe.
You can use the squash for what ever recipe you want to. Make sure you also check out some of our other great fall recipes: