Summer has ended and now we are getting into the fall months and what might be surprising to you is that you still have to worry about icky "critters" with your furbabies. Did you know that you still have to worry about fleas, ticks and lice even when the warm weather disappears? I did not know this until recently but thanks to Catego the cats are covered and we are able to easily prevent against fleas, ticks and lice!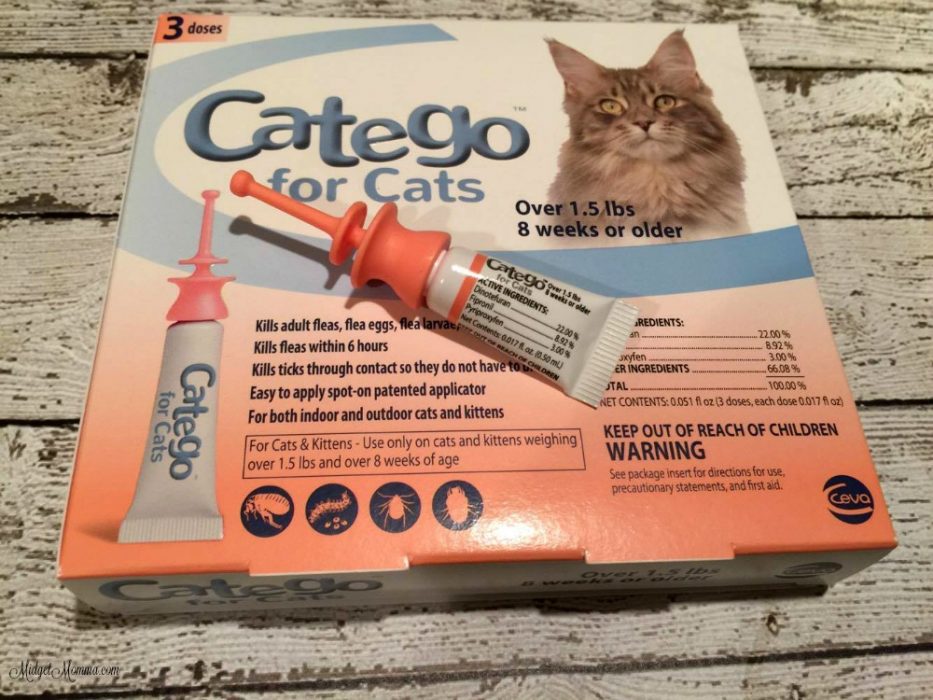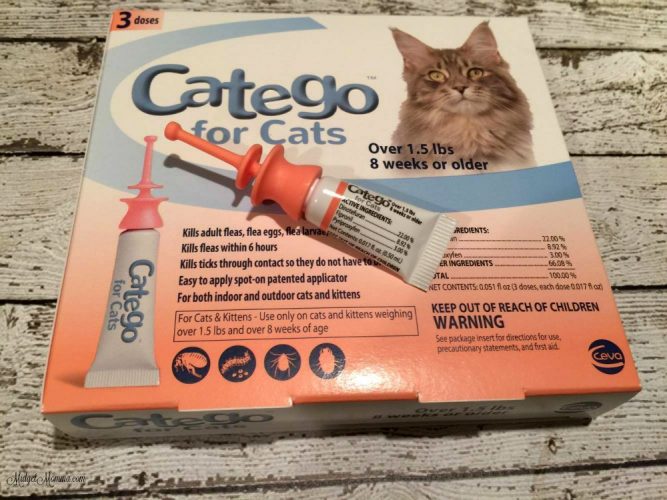 With cats and kids in the house along with homeschooling and working from home I need something that is easy to do. I need something that doesn't have a long process involved with being effective. Catego makes preventing ticks, fleas and lice super easy!
Catego® was designed specifically for cats and only cats. It is the only product with the unique combination of these three proven active ingredients: Dinotefuran, Fipronil and Pyriproxyfen.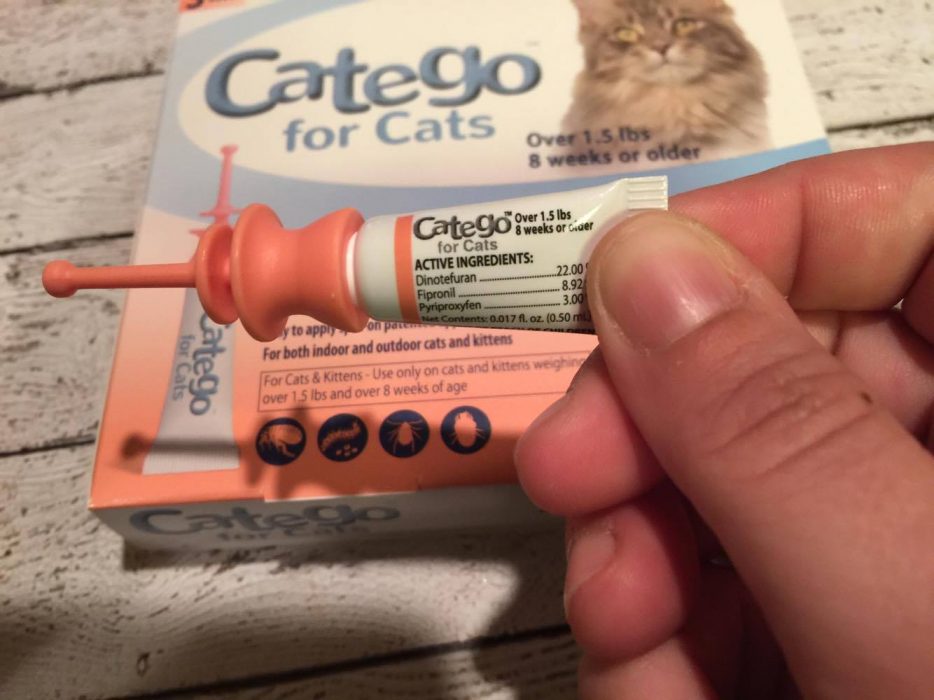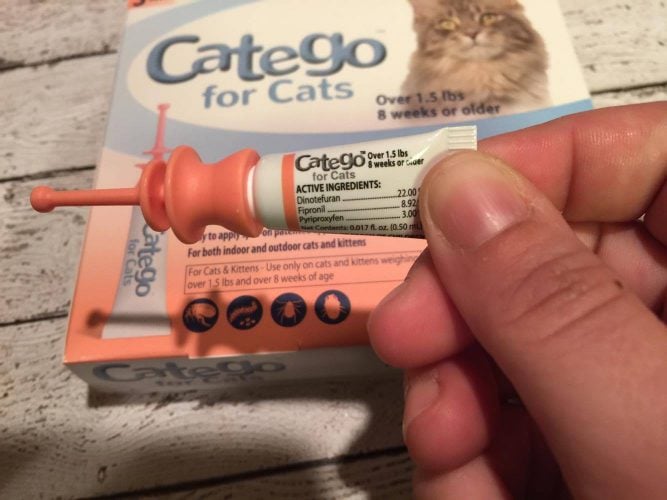 And while Tucker is no longer with us, leaving him out of a post about cats just seems wrong. However he was a cat who didn't care if he needed meds or his nails clipped so easy meds were not anything that we needed to worry about with him. Tiger on the other hand, I need the EASIEST and FASTEST way to get anything done for him. He doesn't like to sit still for longer then .003 seconds, so Catego makes giving him his treatment super easy!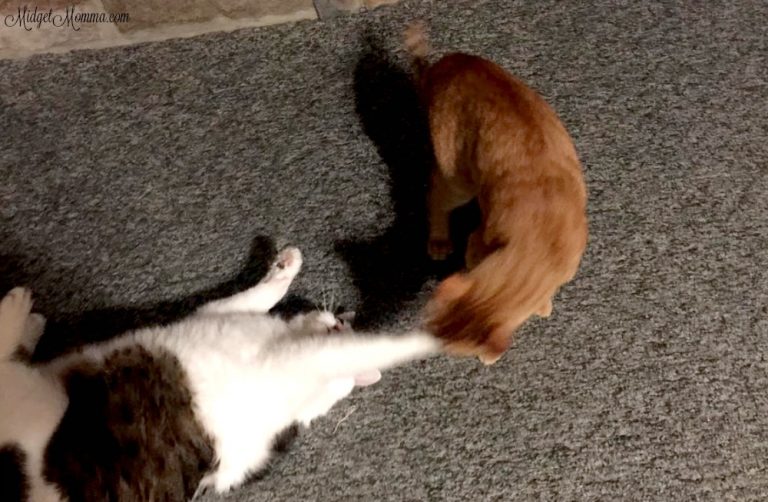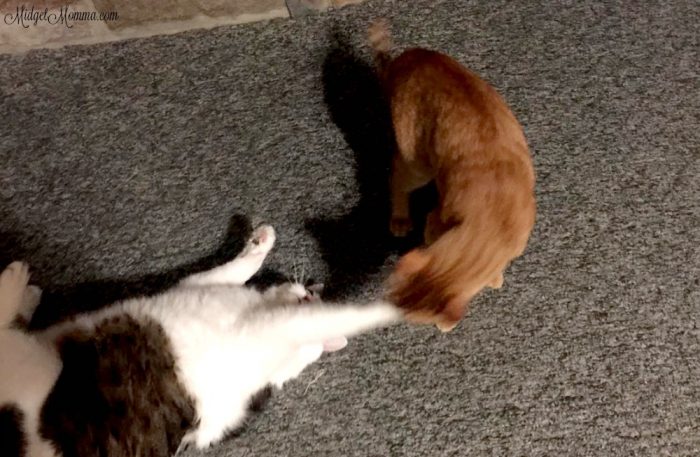 Why we Love using Catego:
Patented applicator makes it easy to apply and minimizes the risk of skin abrasion. None of the cats put up a fight when it is time to get their treatment.
Available in 3-dose and 6-dose packs. I don't have to buy them individually, which makes life so much easier! I like having what is needed on hand and being able to just buy a multipack does that!
One low-volume formulation. All of our cats are different sizes, ranging from super tiny to big and fat. I don't have to worry about the weight requirements because they can all use the same one!
Protection lasts for a full month with just one application. I only need to do it once a month! So easy, I set a reminder in my phone to do it each month and it only takes me a few minutes to get all of the cats protected!
You can find Catego in your local stores and on Amazon. For more information on Catego products, make sure you check out their website here. It is full of awesome cat parent information. 🙂
Disclaimer: This post is sponsored by Catego. All opinions are 100% my own.