Planning on going camping and trying to figure out what to bring? The meal Ideas for camping will help make your camping meal planning easy! With these easy camping meal ideas and camping recipes you will have tasty easy meals while you are camping.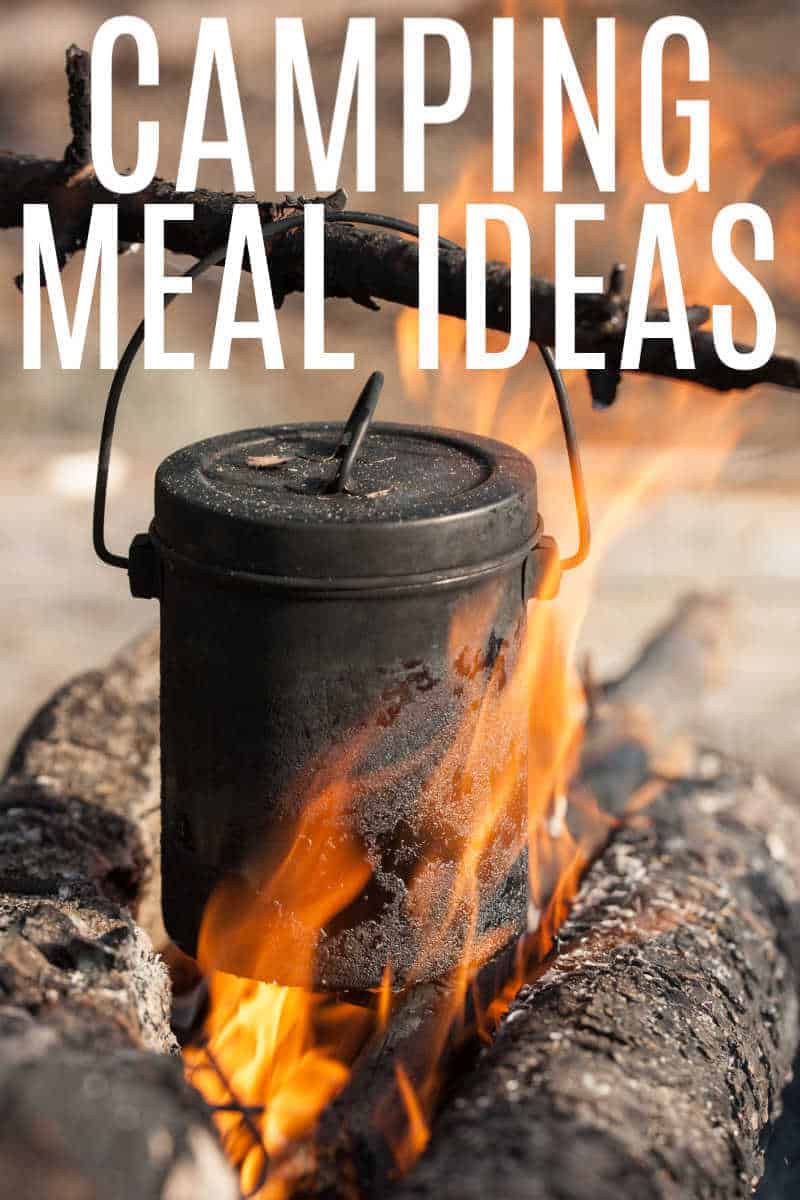 Meal Ideas for Camping
Part of the fun of camping is the meals you get to make. Camping will most likely include cooking over an open flame or at least on a grill. How you cook your food is up to you. 
Keep in mind that if you are camping in hot weather you may only want to use the grill once a day. This spares you from standing in the heat. It also means that your meals can be quick and easy because they don't all have to be cooked.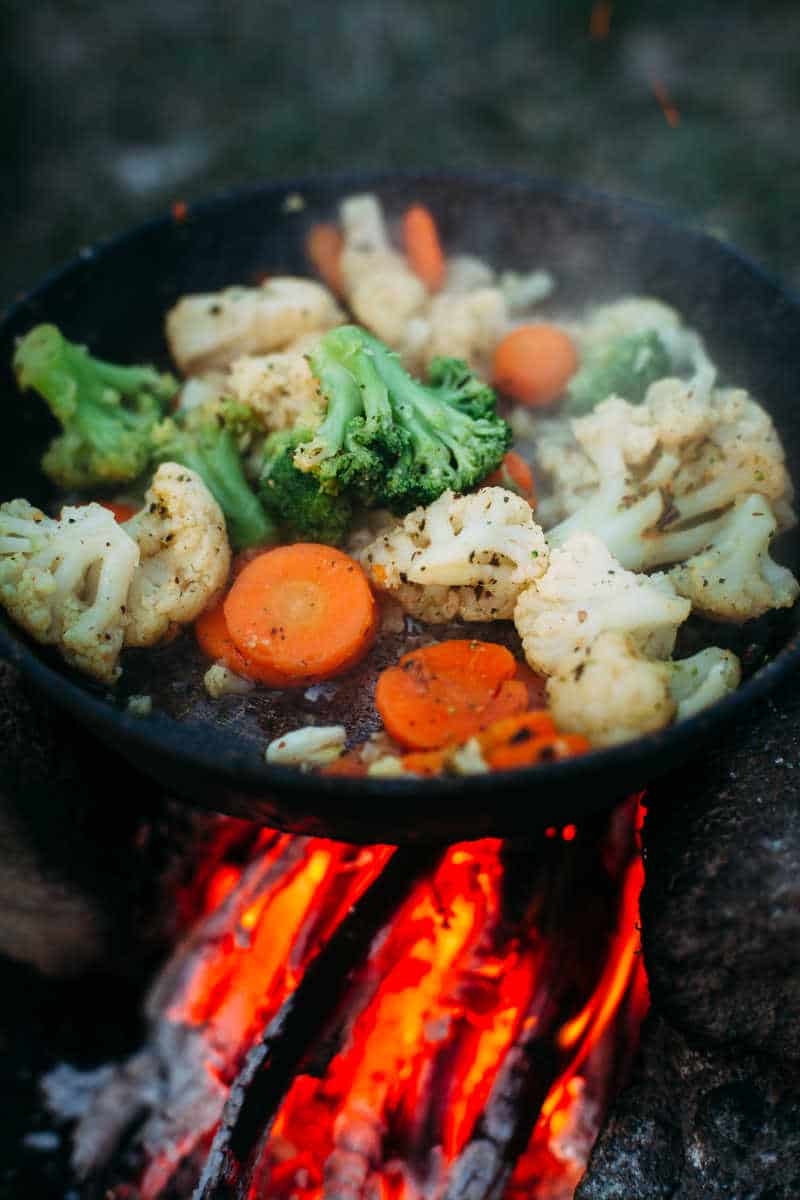 Tips for Camp food
Bring a cooler with ice.
If you are camping in a tent or a place with out electricity it is important to bring a cooler with ice to keep your food cold.
Lock food in the car.
If you are going to an area where bears are likely or other animals if you are parking near where you are camping lock the food in the car to keep it out of the reach of animals.
Prep food in advanced.
When you know how to cook over a flame, camping meals are easy to make. However, don't overlook things like cold pasta salads that you can prepare ahead of time. If you use vinegar or olive oil instead of mayo, so your salads will last a lot longer.
Things like veggies or meat can be prepped in advanced. This will make things easier when you are cooking food.
Breakfast foods are easy to make ahead of time, things like muffins are great for when you are camping, just bake them before you go and then put them in an airtight container and you will have a tasty breakfast with no work needed while you are camping.
Bring easy to cook foods.
You have a limited amount of workspace, prep space and eating space when you are cooking and camping. Bring foods that are easy to cook that don't require a lot of work to make the most of your camping experience.
Mushrooms or any kind of meat is great on the grill. You don't even have to use a lot of seasoning because the grilling method adds quite a bit of its own flavor. The key is to sear the meat when the grill is extremely hot and then spread the coals to let is slow cook. Mist the coals with water to make them last longer for a slow cook. If you are camping over an open fire, make sure you cook the meat long enough and equally on all sides.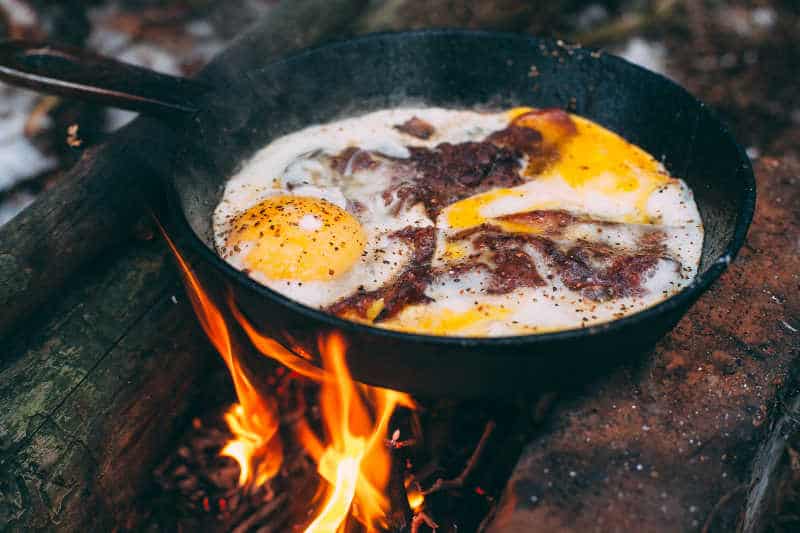 Easy Camp Fire Meals for camping 
There are some specific items that are fun to cook on the grill for camping meals. They take very little effort and don't take up much space on the grill.
Eggs and bacon. If you are wanting to cook breakfast eggs and bacon is a great easy camping breakfast recipe.
Corn on the cob. Don't take the husks off the corn. Instead, soak the corn in water for about a half hour. Place the corn directly in the charcoal for cooking. Let the corn cook along with meat. Pull off the husks and enjoy. This is so tasty you won't even need butter! The other option is cooking corn on the cob in tin foil, It is how I do it at home on the grill.
Golden potatoes. Spritz golden potatoes with olive oil or butter. Place them on the grill in the empty spaces between the meat. Eat as is.
Hot dogs. Hot dogs are a no brainer, but you don't even need your actual grill space for them. Cook them over an open flame or on the warmer rack to avoid wasting grill space.
Vegetables. Place a sheet of aluminum foil over the grill. Poke a few holes in it. Place loose vegetables on the aluminum foil. This helps prevent them from falling through the grates.
Looking for more campfire meals? Check these out!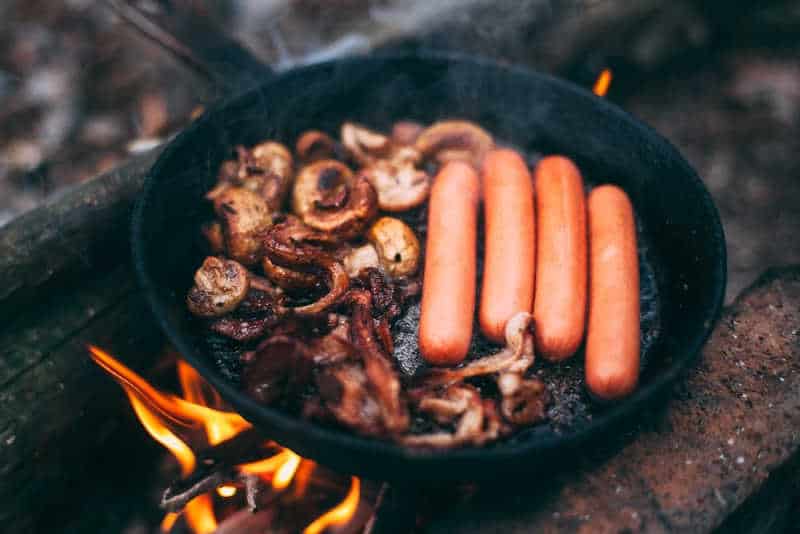 Easy Foil Packet Recipes for camping
One of the best ways to cook food when you are camping is to make tin foil packets. All you do it place the ingredients in the tin foil, wrap them up and then cook them either in the fire or on top of the fire. Check out these tasty campfire meal packets that sound amazing!
Campfire Dessert Recipes
Of course when you are camping most of the time you will probably make s'mores. I mean really there is no more traditional campfire dessert out there. But if you want to change things up there are lots of campfire desserts you can make.
Planning a camping trip? Check out these camping tip!