I was so honored to have been chosen to host a #disneykids preschool playdate. My kids had chosen to stick with a mickey mouse clubhouse theme since it is their favorite this week. When I was shopping I was so surprised to see watermelon at my local costco already so i knew i had to make something with it for the kids. I made these easy to make Mickey Mouse Watermelon that the kids all loved! With the texture of watermelon it is very easy to cut it with cookie cutters. Anytime you cut things with fun shapes kids seem to eat it up more. These ended up being the first thing the kids went to grab even passing by the goldfish and chips. If you are looking for a use for your scraps of watermelon check out this yummy watermelon juice. I found the cookie cutter here.
Checkout these other great Mickey Mouse Party Treats
Chocolate dipped Minnie Mouse Rice Krispie treats
Mickey Mouse Watermelon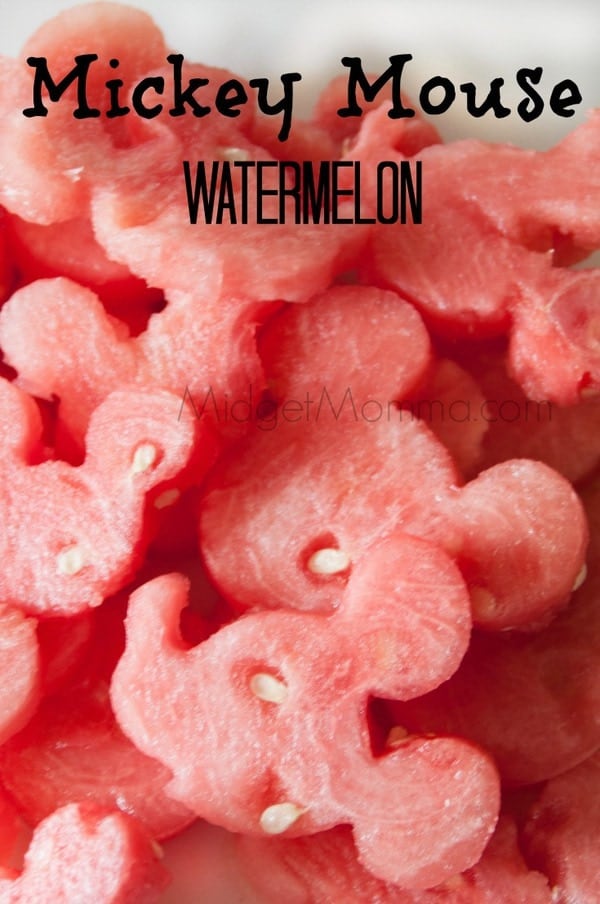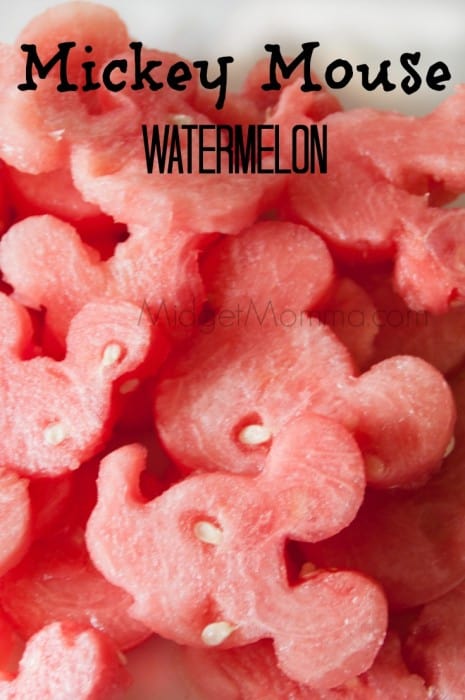 Mickey Mouse Watermelon Supplies
watermelon
large chef knife
Mickey Mouse cookie cutter
Mickey Mouse Watermelon Directions
Cut your watermelon in rounds slightly thinner than your cookie cutter. Press the cookie cutter into the flesh of the watermelon. Repeat this with all of the watermelon making sure you keep the cut out close together to get the most out of your watermelon. Arrange them on a plate so all the heads face the same way.