Looking for Onward Printable Coloring pages and activity sheets? You are in luck! We have an awesome printable set for you for the new Disney and Pixar Onward movie that the kids will love!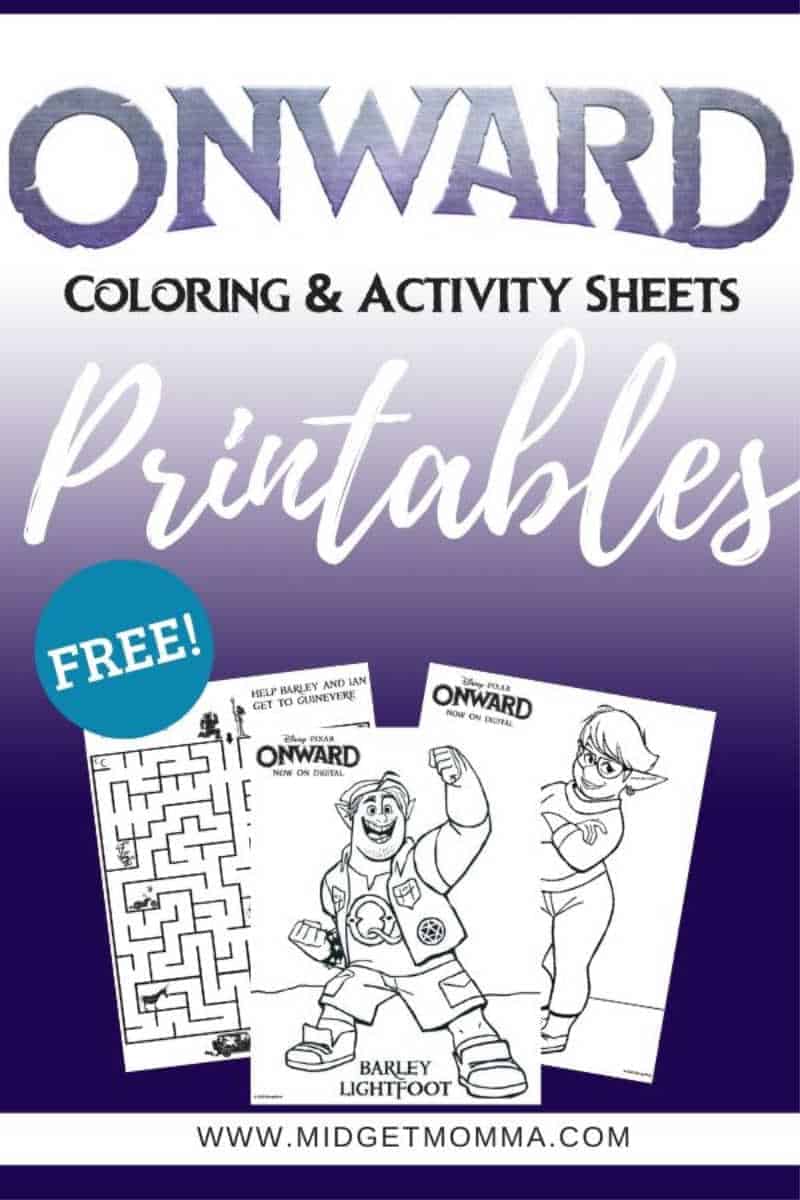 Onward Printable Coloring pages and Activity Pages
Disney has released the newest movie Onward on Disney+, which is super exciting for all us Disney and Pixar fans! Of course as soon as my youngest watches a Disney or Pixar movie she is begging me for printable coloring sheets and I am super excited that Disney sent them to me to share with all of you as well.
If you do not have Disney Plus you can grab the Movie on Amazon.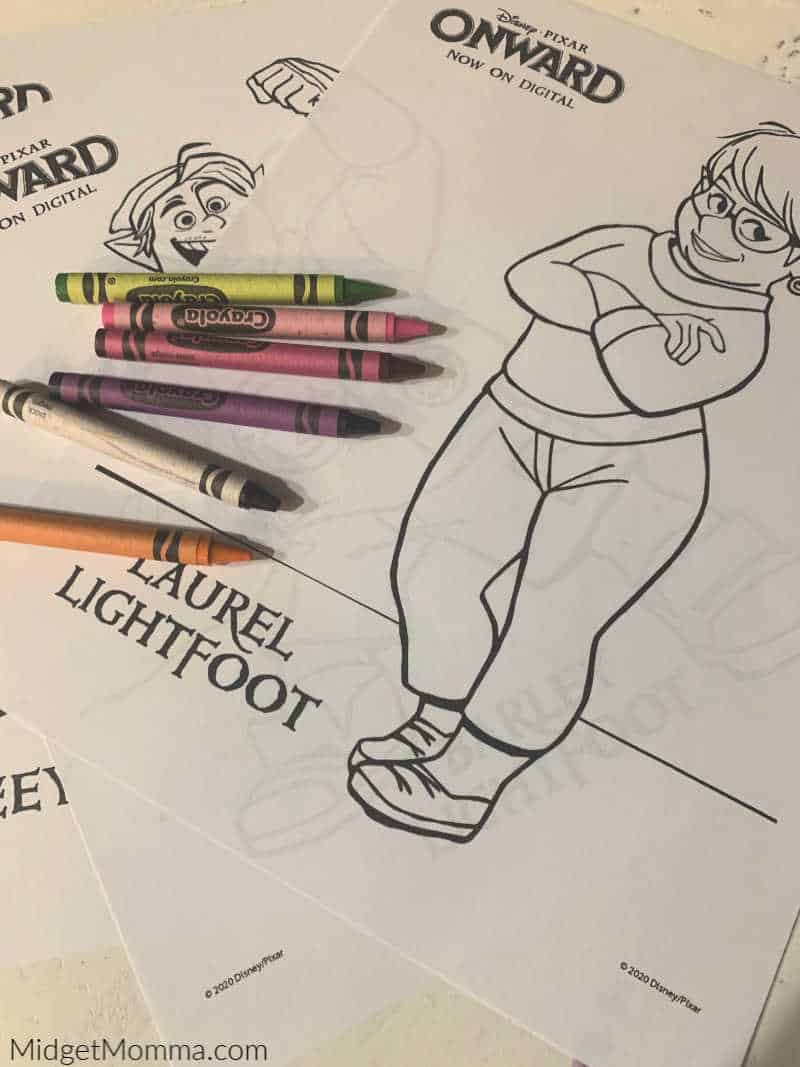 Onward Printables
For Onward there is a memory game printable, a coloring book printable and a maze activity printable. To make your life easier I have split them up into separate PDF downloads for you. All you have to do is download the pdf by clicking the link and then you can print as many copies as you want to!
I hope you enjoy these fun Onward movie printables that my kids loved and I hope yours love them too!
Onward movie Memory game
Print the Onward movie Memory game printable here. Get the kids brains moving and have some fun with this memory game!
Onward Movie Coloring Sheets
Kids love coloring? Print the Onward Movie Printable Coloring book here. This Onward coloring sheets set has all the movie characters that the kids love!
Onward Movie Printable Maze Activity
If you want to have the kids do an activity, grab the Onward Movie Printable Maze Activity here.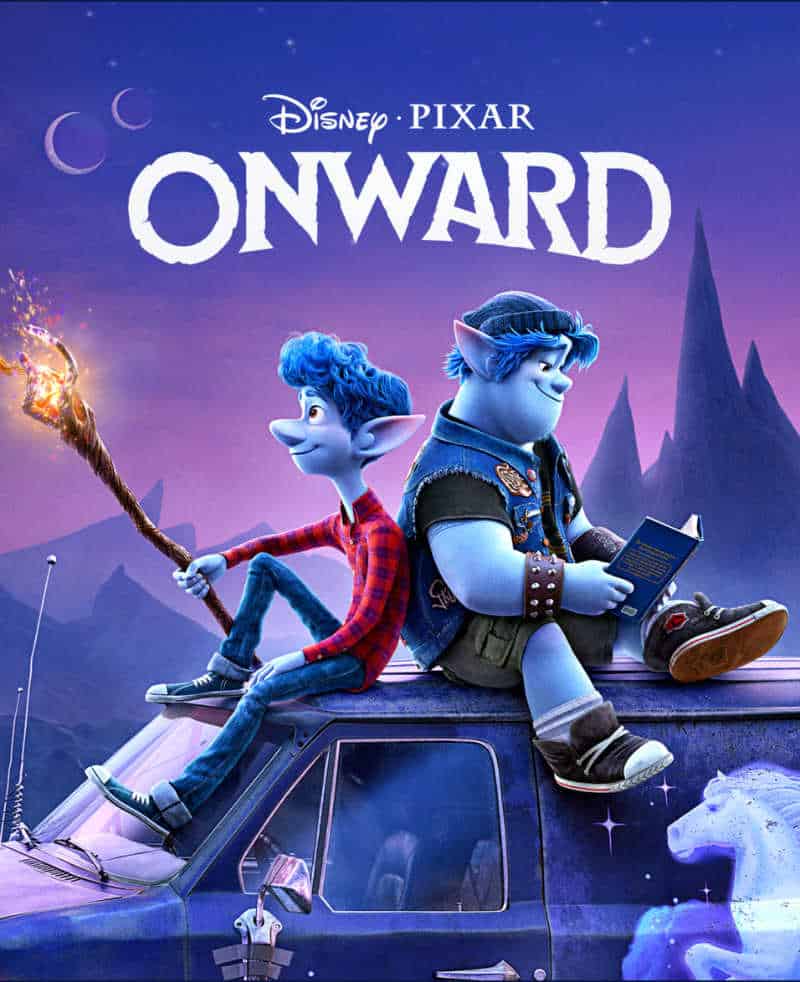 Onward Movie Synopsis
In ONWARD, teenage elf brothers Ian and Barley Lightfoot (voices of Tom Holland and Chris Pratt) get an unexpected opportunity to spend one more day with their late dad, embarking on an extraordinary quest aboard Barley's epic van Guinevere.
Like any good quest, their journey is filled with magic spells, cryptic maps, impossible obstacles and unimaginable discoveries. But when the boys' fearless mom Laurel (voice of Julia Louis-Dreyfus) realizes her sons are missing, she teams up with a part-lion, part-bat, part-scorpion, former warrior – aka The Manticore (voice of Octavia Spencer) – and heads off to find them. Perilous curses aside, this one magical day could mean more than any of them ever dreamed.
More Printable Coloring Pages and Activity Printables for Kids
Lion King Movie Coloring Page printables