I am a HUGE coffee drinker, like the person you see walking around with a cup of coffee in hand at all times. Yes that is me. I am never without a cup of coffee and if I do not have a cup of coffee in hand people start asking me questions. I needed to find an Easy Keto Coffee Recipe that fit with me having a cup of coffee in hand at all times. I can't survive without this Keto Coffee Recipe!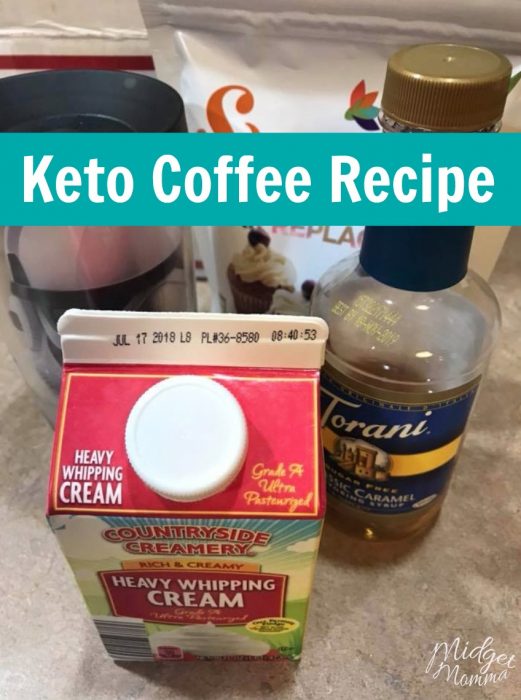 Make sure you also check out How to Eat Keto on a Budget, for ways to keep the budget in tact while eating Keto.
When I started Keto my biggest struggle was giving up my coffee, well not so much the coffee but the way I drank my coffee. I used to be the 8 ounces of coffee 6 ounces of creamer gal and that is so not Keto at all. It took me a few months before I got to where I am now when it comes to my coffee and I am ok with that. But I am sure I am not alone in the struggle.
I tried bullet proof coffee, but umm well it was gross. I like to drink my coffee all day long and not have it count as a meal. Plus the whole butter and oil in my coffee was to much oily feeling on my lips for me to handle. I tried drinking it over ice after making it a few times and it was still gross so I had to come up with a solution.
I started with adding less of my normal coffee creamer to my coffee, but since I was using coffee creamer that was loaded with sugar it really wasn't ideal. Then I came up with this and it is perfect!
I used to drink 6 or more cups of coffee each day. Yes I know you are now sitting there with your mouth open on the floor thinking OMG the sugar in that creamer. Yes I know It was BAD. I told you it was BAD lol. Now I am at 3 cups of coffee a day however I drink it in 6 servings, so I am still drinking 6 cups but not really.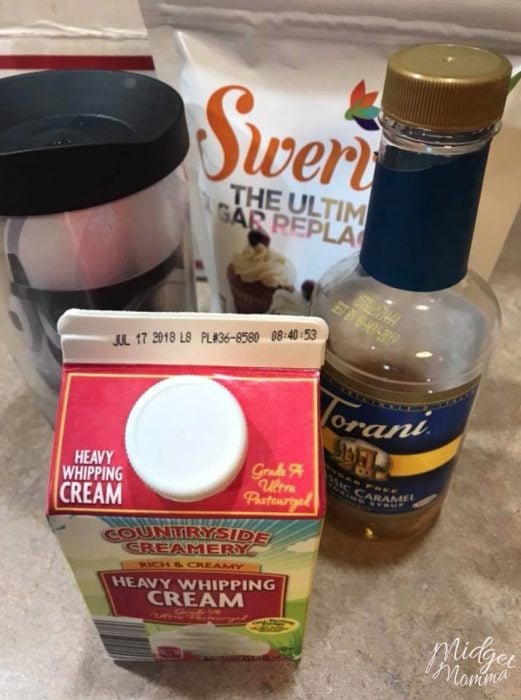 To make non bulletproof keto coffee I use my keurig on the 12 ounce setting and brew a cup. I fill a tumbler with ice, and pour half the cup of coffee into it. Then add a splash of heavy cream, a splash of sugar free syrup and a bit of powdered swerve, stir it up and then I am good to go!
I order my Torani Sugar free syrups on Amazon along with ordering my Swerve from there as well. You can use the granulated swerve but I find the powdered dissolves soo much better.
My favorite syrups to use are caramel and vanilla. However there are soo many different ones you can use and try.
I also have to admit that I love my coffee sweet, which is why I struggled with giving up my super sweet coffee creamer to begin with. As time has gone on, I have started needing less and less sugar free syrup and swerve in my coffee.
If you are struggling with giving up your coffee creamer, don't worry you are so not alone! But this nonbullet proof keto coffee is the perfect solution! Plus you can change it up as you want to with different flavor sugar free syrups!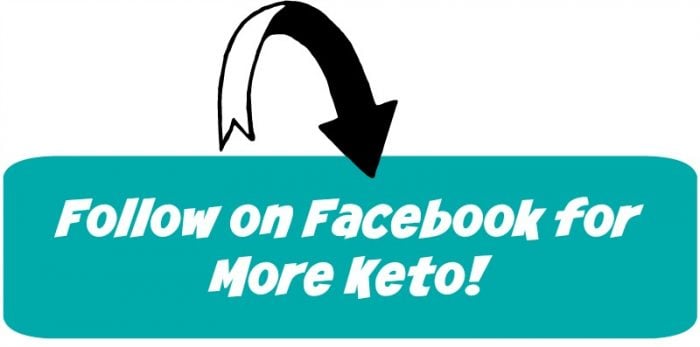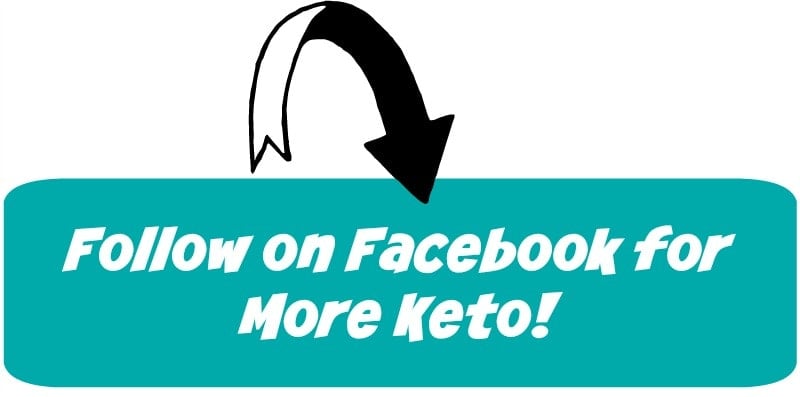 I hope these Easy Keto Meals help you will your meal planning and staying on track with Keto. If you are needing more then just Easy Keto Meals to stay on track make sure you also check out these helpful keto resources too!
More Keto Recipes to check out:
Keto Shopping Lists:
If you are planning on a trip to Disney, make sure you check out How to Eat Keto At Disney for lots of meal ideas that are Keto Friendly in the Disney Theme parks!
My Favorite Keto Snacks from Amazon
Make sure you snag the FREE Keto Cookbooks too! They will help with getting ideas for meals ? 
Join the newsletter
Subscribe to get our latest content by email.
This post may contain affiliate links. Please read my disclosure policy here