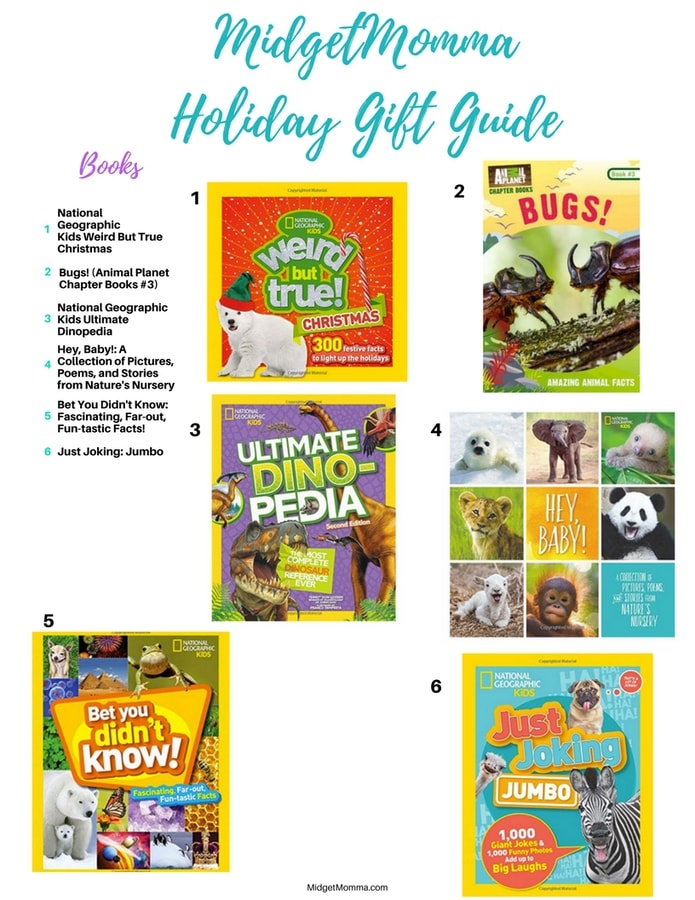 Click the Link below to Find where to Purchase:
National Geographic Kids Weird But True Christmas
Bugs! (Animal Planet Chapter Books #3)
National Geographic Kids Ultimate Dinopedia
Hey, Baby!: A Collection of Pictures, Poems, and Stories from Nature's Nursery
Bet You Didn't Know: Fascinating, Far-out, Fun-tastic Facts!
Be on the look out! There is more to come soon!
Join the newsletter
Subscribe to get our latest content by email.
This post may contain affiliate links. Please read my disclosure policy here