I love making crafts with the kids that involve their handprints. They make great keepsakes to remember them being little along with being a lot of fun. We make them as often as possible in our house and they also make great gifts for family members. This Kids Handprint Mittens Craft is really easy and most likely you have all the supplies you need already.
Kids Handprint Mittens Craft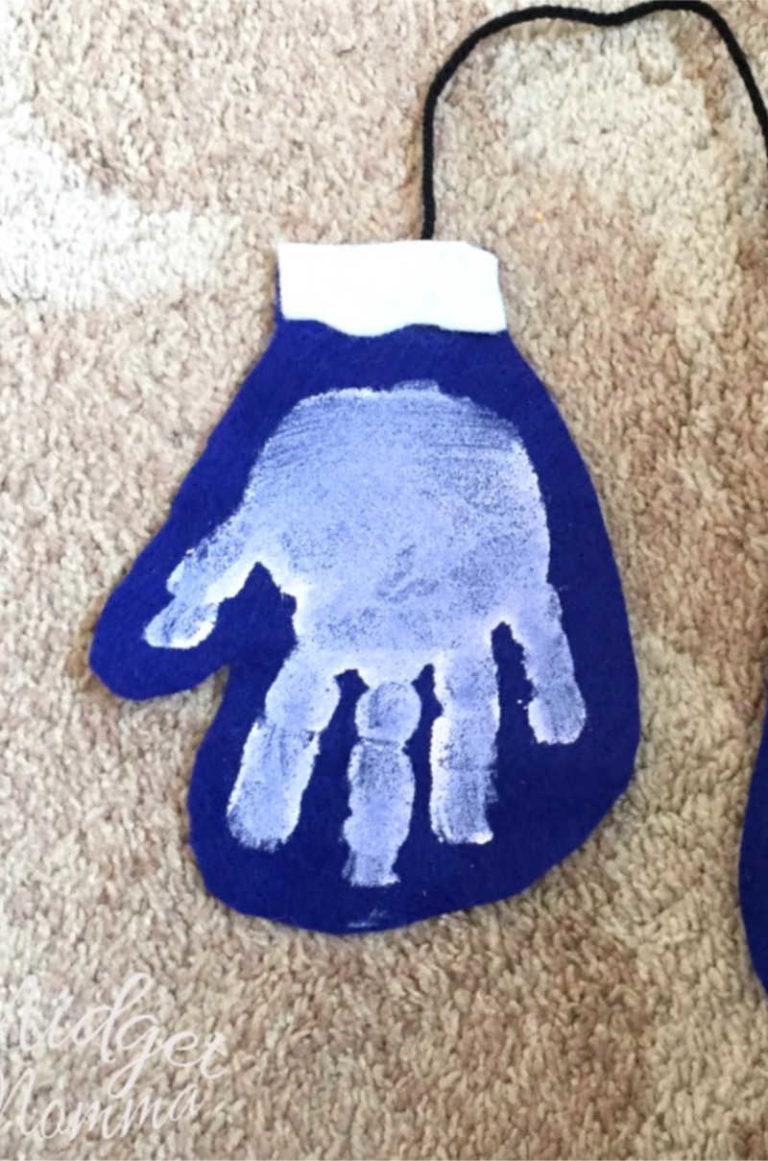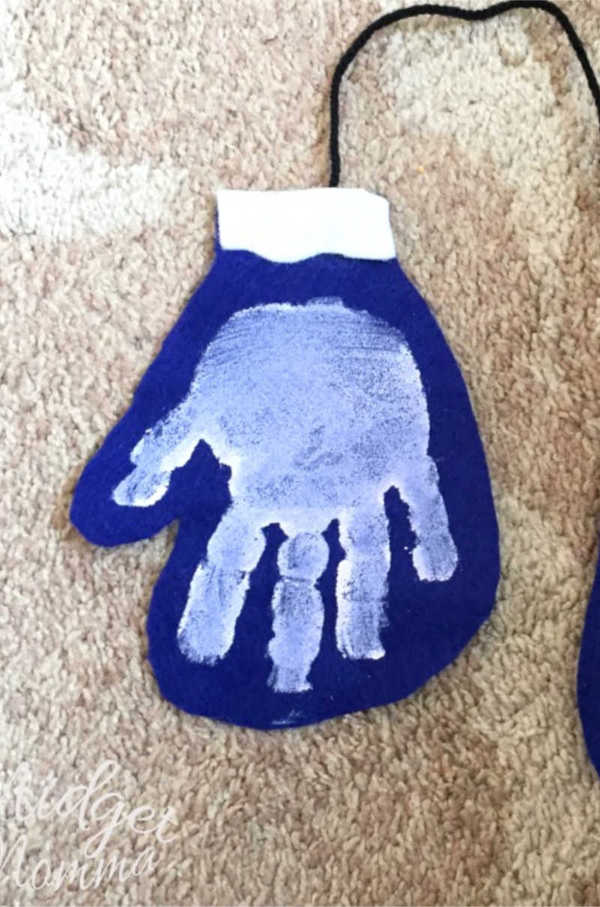 Whenever i am working with little ones and painting their hands I make sure to keep baby wipes next to me to clean them up fast. So make sure you have them on hand, they make clean up so super easy!
Kids Handprint Mittens Craft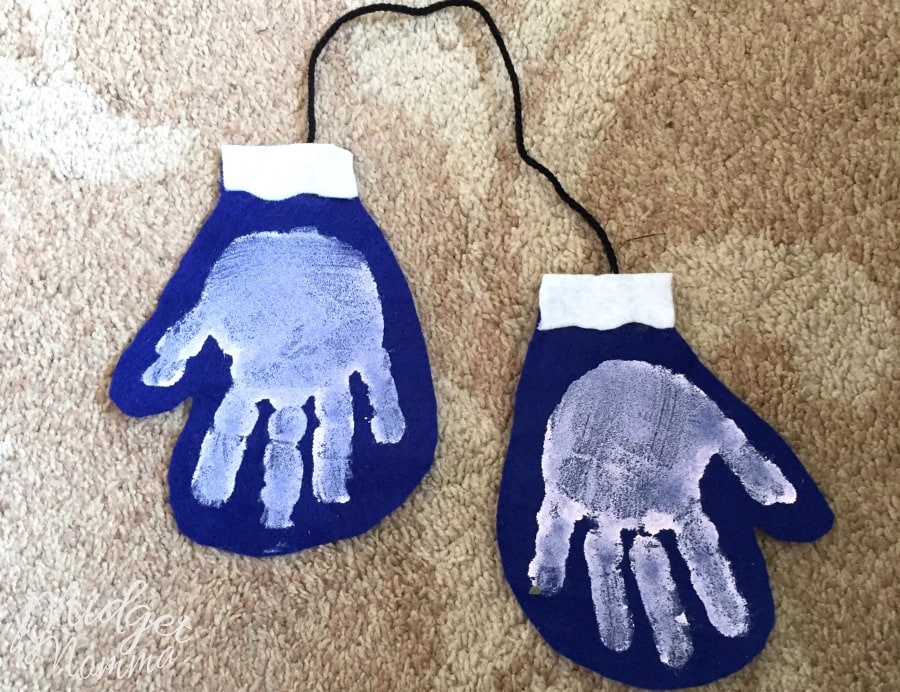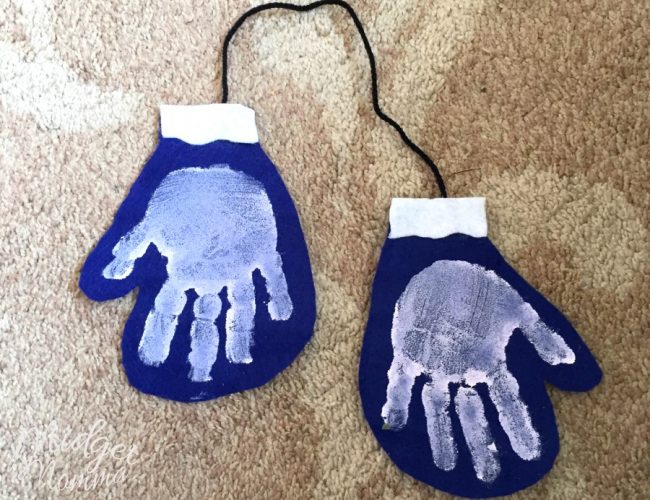 Kids Handprint Mittens Craft Supplies
Kids Handprint Mittens Craft Directions
Paint your child's hand with the acrylic paint and press it on the felt sheet.
Repeat with the next hand making sure you leave some room in between the hand prints.
Cut out the handprints making a mitten shape as you cut.
Cut out a small white rectangle as wide as their wrist.
Cut a piece of string about a foot long and place it on each end of the mittens.
Glue the rectangle to the mitten sealing in the yarn ends. Let dry then hang from your tree.
Make sure you check out our big list of kids Christmas Crafts for even more fun to do with the kids!
If you are looking for more handprint art to do with the kids some of our favorites are Snowman Handprint Ornament, Santa Handprint Ornament, and Grinch Handprint DIY Ornament . If you want to keep on the handprint path, the next step is the footprints!
I love making these footprint crafts too!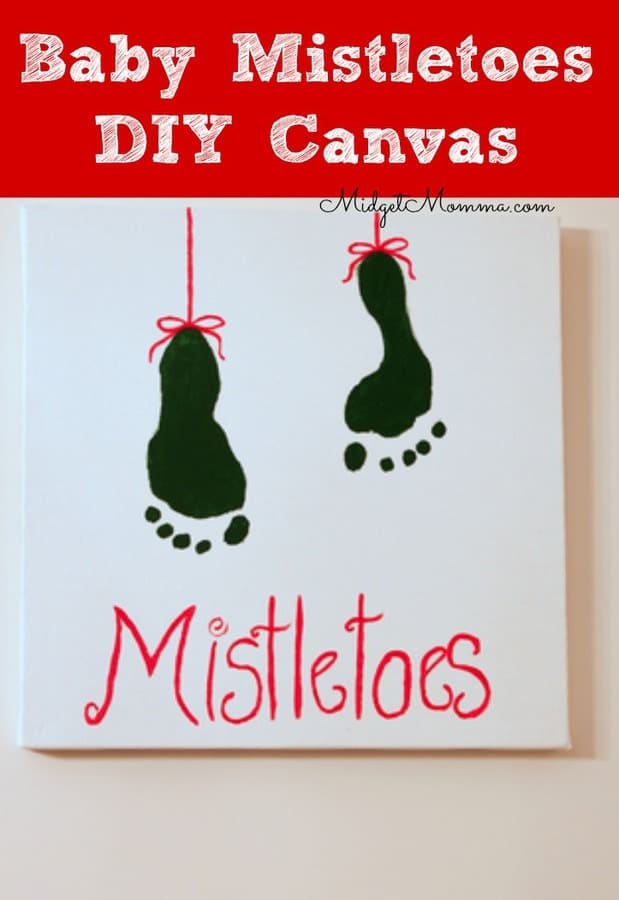 Christmas Tree Footprint DIY Ornament
Twas The Night Before Christmas Kids Foot Print Canvas