Twas The Night Before Christmas kids Foot Print Canvas
Every Christmas Eve it was a tradition in my house that our uncle would read us Twas The Night Before Christmas. It was always such a great time. Our uncle would put so much love in reading us that store. He would use different voices for different parts of the story. Now that we are older and have kids on our own my brother has taken the story telling job into his hands. My daughter was so amazed the way he was able to bring the story to life just like our uncle used to. This year I wanted to capture our love of that store in a canvas with the help of my little guys foot.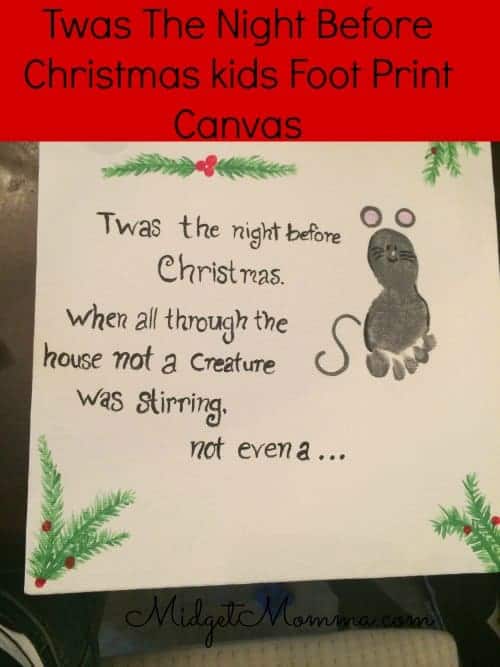 Supplies
Canvas
Red, Green, Gray, Black and Pink Paint
Paint Brushes
Paint Pen
Baby Wipes
Directions
Paint the bottom of your babies foot gray. Place the foot print upside down on the right hand side of the canvas. Using the baby wipes clean your babies foot. If you mess up on the foot print quickly wipe it off using the baby wipes. Using the gray paint draw on the mouses tail and ears. Now take the pink and paint the inner ears and a little nose. Use the black paint and add come highlights to the mouse. Add the mouses eyes, mouth and whiskers. Using your paint pen write this on there (Twas the night before Christmas. when all through the house not a creature was stiring not even a … ) The final part is to add on the tree limbs. Start by paint branch with the green than add the needles by dragging the brush from the limb out. Keep repeating until the branch looks full. Add some berries with the red paint.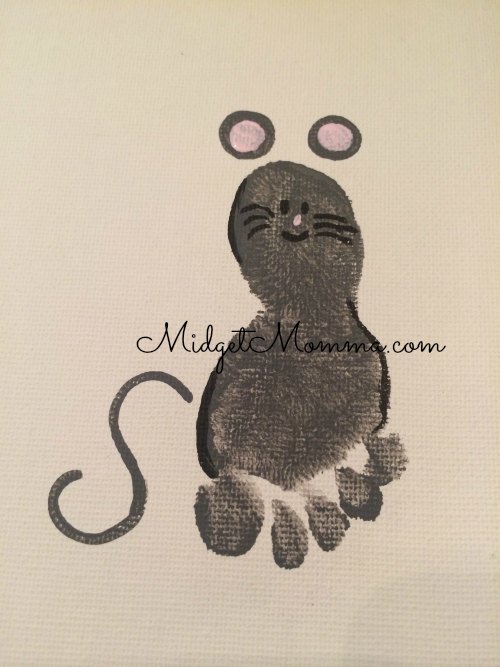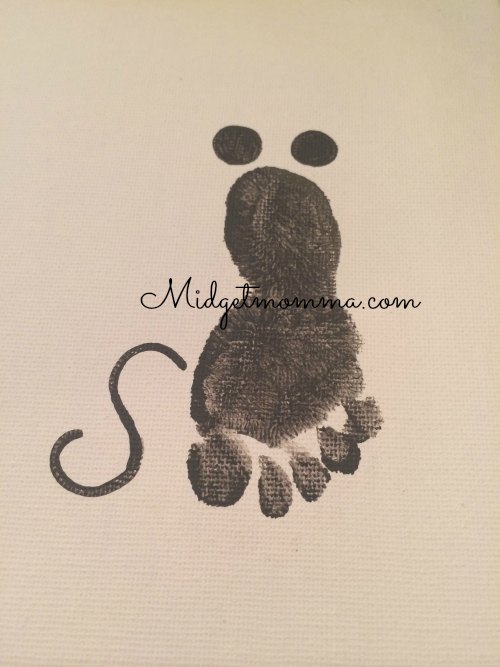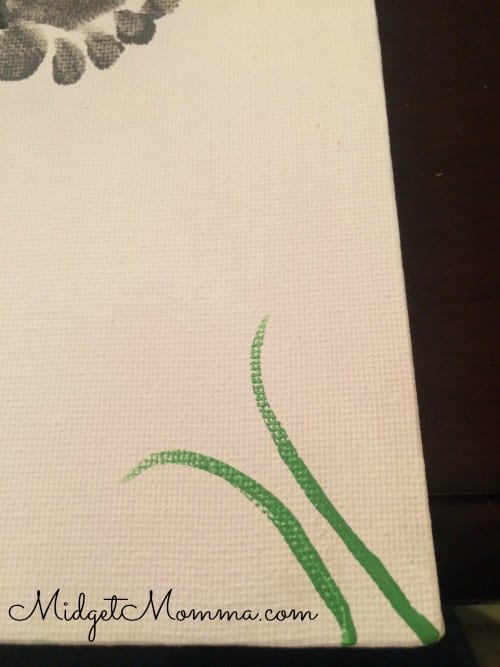 More Christmas Fun for Kids
You can use Santas phone number for a fun FREE Santa Phone Call!
There are so many tasty christmas treats that the kids will love and they are all perfect for any kids Christmas parties that you might have. Some of our favorite Christmas treats are Santa Hat Cupcakes and Whoville Cookies ! But you can check out the full list of Kid Friendly Christmas Treats and pick out your favorites to make with the kids!
Does Elf on the Shelf come to visit your house? If so make sure you check out these awesome Elf on the Shelf Ideas!
If you are doing Elf on the Shelf, then be sure you also print out the Elf on the Shelf Rules and the Elf on the Shelf Welcome Letter!
Looking for Christmas Crafts to do with the kids? We have lots of those too! So be sure to check out the Easy Christmas Crafts for Kids, for LOTS of fun Christmas Crafts Ideas to do with the kids.
If you are looking for cookie recipes we have you covered there too! Check out our Beautiful Christmas Sugar Cookies, and Christmas Tree Desserts Recipes!