Making & Decorating Perfect Sugar Cookies
These little cookies can make such a wow factor as gifts for friends or a center piece at a party. The only thing is they can take some time to get all of the details to look just right. With this article I will walk you though all my tips on home to make professional looking cookies without having to spend $20 a dozen.
Making & Decorating Perfect Sugar Cookies Tools:
Rolling pin
Parchment paper
Having the right tools will make your cookies from looking like pinterest fails to bakery style cookies. If you don't have a small enough tip on the end of your squeeze bottle you will not be able to get a small line. I have added links to help you find the tools you will need but you can also find them at your local craft store.
I like to use piping bag more than the squeeze bottles because I find them hard to fill up. One tip I will share about filling them up is squeeze the air out of it than place the opening of the bottle into the royal icing letting it suck up the icing. I keep doing this until the bottle is full.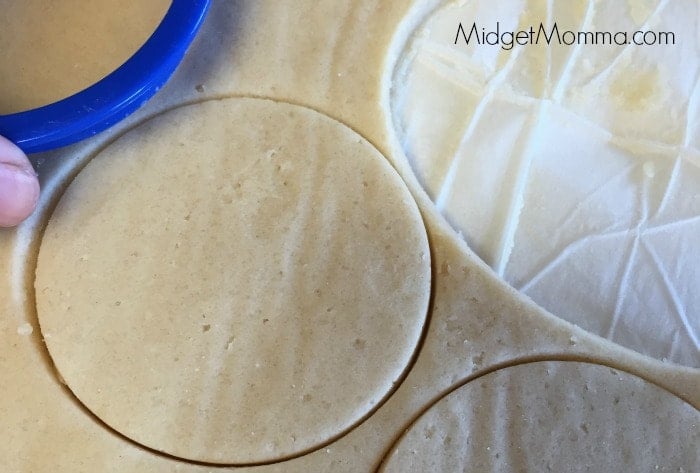 Making & Decorating Perfect Sugar Cookies Dough:
I always start with my recipe for no spread sugar cookies. I know that this dough will hold what ever shape I cut it out to be instead of just melting into a big blob. You want to make sure you are always working with cold dough. when you are cutting the shapes out you want to make sure you cut them as close together so you don't have much wasted dough. You can reroll the dough but every time you have to reroll the dough it will not be as good as the first batch. You want to make sure you are rolling the dough out to the same thickens so they will all back evenly.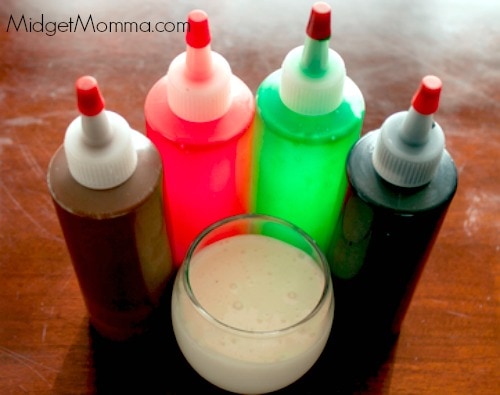 Making & Decorating Perfect Sugar Cookies Icing:
You will need to make a royal icing, this is the best icing ever for making cookies!
You don't want to over whip your icing or you will end up with a lot of bubbles in it.
When I talk about the thickness of the icing I will talk in how many seconds it takes a dip of icing to go back into the whole batch of icing.
So if I need 20 second icing you will pick up your spoon and drizzle the icing back on top and see how many seconds it takes to disappear. You will want to slowly stir in enough water to get to the right thickness.
When it comes to adding color I like to use a soft gel paste coloring so it will not water down my icing. When you are not using the icing you will want to cover your it with a damp paper towel.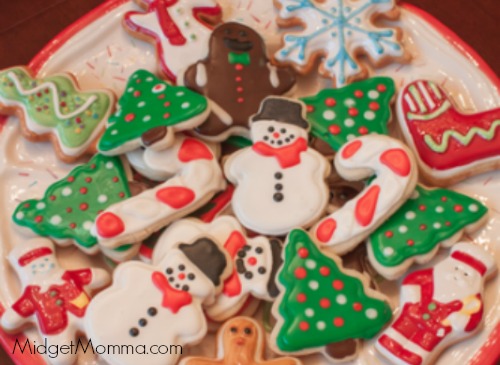 Making & Decorating Perfect Sugar Cookies Decorating:
You will need to start out making a outline with icing that is about a 20 second consistency. Let it dry for at least about 10 minutes.
Once that is dry you are going to flood in the outline with icing around a 6 second consistency. After you fill in the cookie you will want to pop any bubbles with your pick.
I always do each step with all the cookies so by the time I finish the last cookie the first cookie I did is ready for the next step. Unless you are trying to get the icing to be flat like you want polka dots to look like they are flat on the dress. Than you will want to add them in while the icing is still wet. Sometimes I want to get very small details on my cookies and that's when I used my markers. They have a very fine time that lets me make those small details. I let the cookies dry for 24 hours before I will try to draw on them.
Join the newsletter
Subscribe to get our latest content by email.
This post may contain affiliate links. Please read my disclosure policy here