M-i-c-k-e-y  M-o-u-s-e its the Mickey Mouse trail mix! This uses the fun colors that you find on Mickey with the m&m's for some fun. In the mix I wanted to bring something healthy but I didn't want to use the same boring peanuts. Almonds are healthy nuts loaded with lots of essential nutrients. This trail mix is very simple to throw together for any Mickey themed get together. If you don't want to buy red, yellow and white m&m separate you can just buy two big bag of M&M's and pick the colors out.
If you are having a Mickey Mouse Party you can make your life a TON easier by grabbing this full set of Mickey Table decorations on Amazon. It comes with the cups, table clothes and plates!
For More Mickey Mouse themed snacks check out these!
Chocolate dipped Minnie Mouse Rice Krispie treats
Mickey Mouse Trail Mix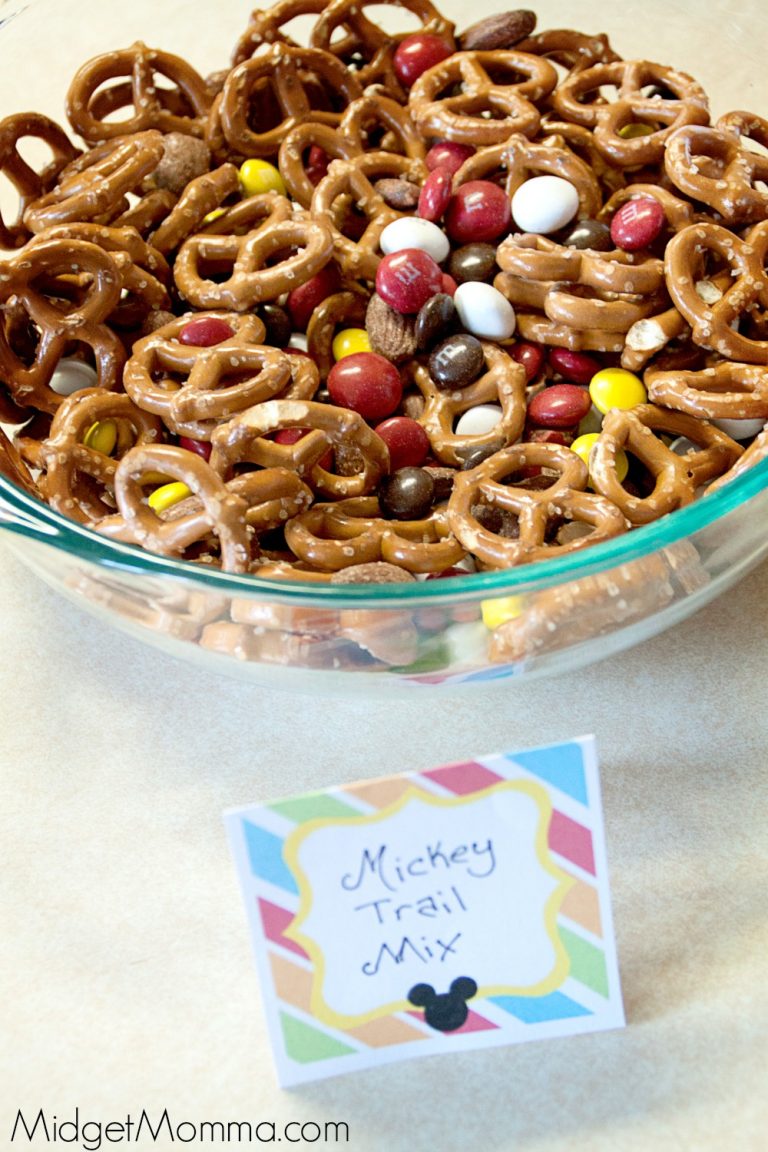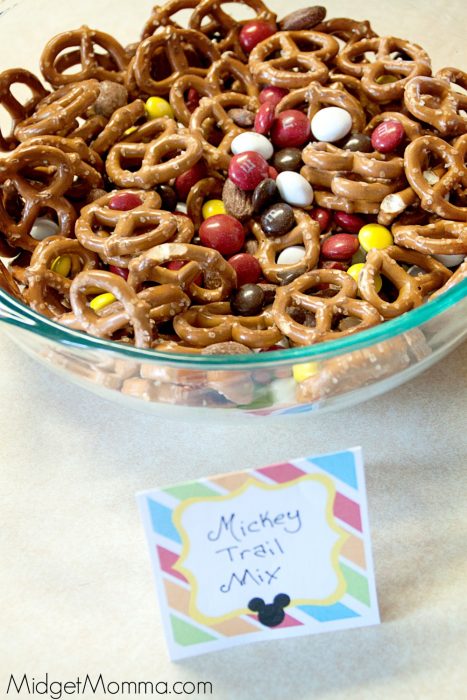 Mickey Mouse Trail Mix Ingredients
2 Cups Red, Yellow, and White M&M's
8 Cups Mini Pretzels
2 Cups Almonds
Mickey Mouse Trail Mix Directions
Combine the M&M's, pretzels and almonds together in a large bowl and mix them all together.
8 Servings – 20 Weight Watchers SmartPoints per serving on the Freestyle Program