The count down is on for Solo: A Star Wars Story to hit theaters! I can not tell you how excited the kids and I are for this one. Who am I kidding, you guys already know that we are Star Wars fans in our house! Always have been and always will be! You guys are going to LOVE this Solo: A Star Wars Story Coloring Book Printable.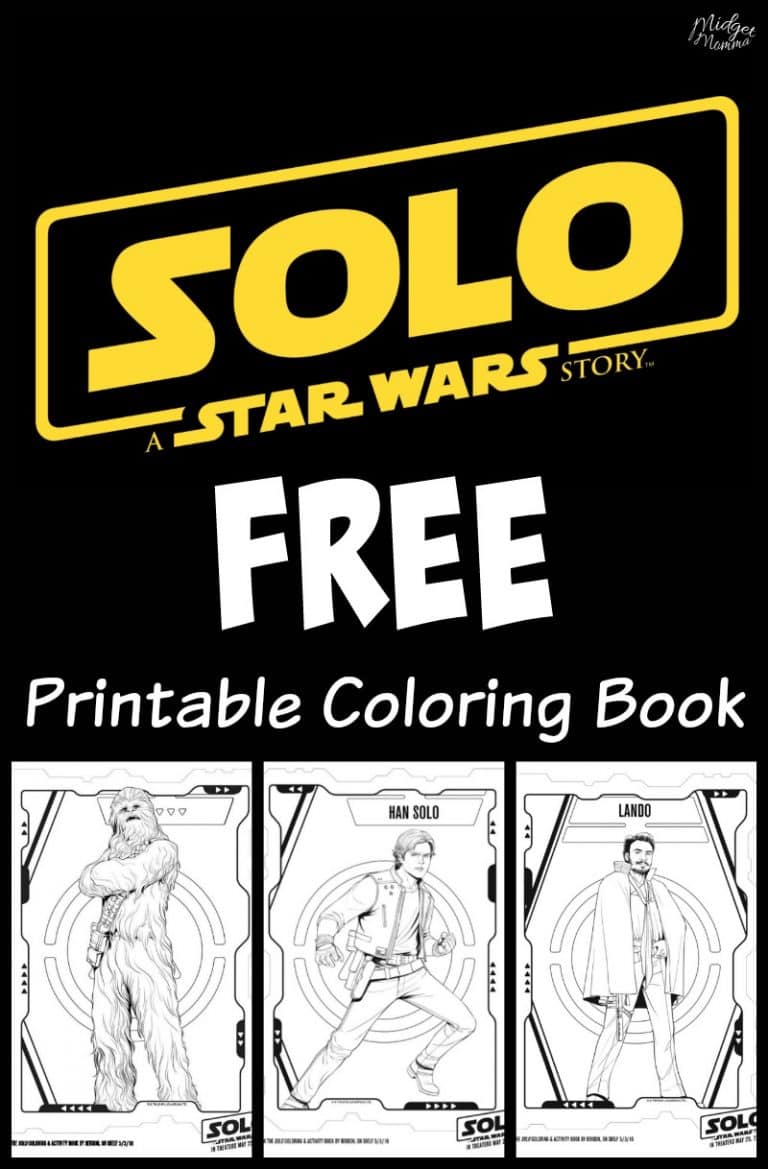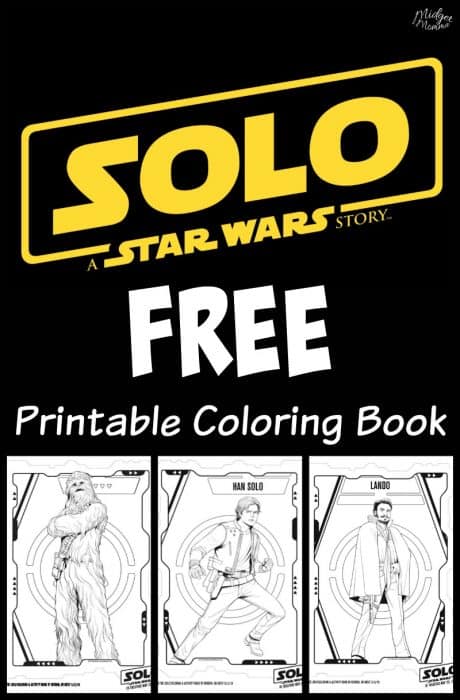 To help with the anticipation of the movie we are trying to keep busy, however I must say that a few times a day one (or more) kids reminds me that soon we will get to watch and enjoy the new Star Wars Movie!
Solo: A Star Wars Story Coloring Book Printable
To help pass the time these I am trying to find fun things for the kids to do that are Star Wars related so I am super excited about the new Solo: A Star Wars Movie Coloring Book Printable I have for you that you can print out at home and make a Star Wars coloring book for the kids with!
Of course you should also add in some tasty treats too, so make sure you check out these amazing Star Wars Recipes.
While we wait for the new movie to come out, we are watching all of the other Star Wars Movies again. It just seems like the right thing to do! 😉
So go here and print your Star Wars Coloring sheets, and let the kids have fun coloring while you wait for the movie to hit theaters on May 25th!
ABOUT SOLO: A STAR WARS STORY

Board the Millennium Falcon and journey to a galaxy far, far away in SOLO: A STAR WARS STORY, an all-new adventure with the most beloved scoundrel in the galaxy. Through a series of daring escapades deep within a dark and dangerous criminal underworld, Han Solo befriends his mighty future copilot Chewbacca and meets the notorious gambler Lando Calrissian, in a journey that will set the course of one of the Star Wars saga's most unlikely heroes. The film stars Alden Ehrenreich, Woody Harrelson, Emilia Clarke, Donald Glover, Thandie Newton, Phoebe Waller-Bridge and Paul Bettany.
Check out the Solo: A Star Wars Story Movie Trailer! It's AMAZING! 
More Printable Coloring Pages and Activity Printables for Kids
Cinderella Printable Coloring Pages
The Good Dinosaur Printable Coloring Pages
Cinderella Movie Craft and Activity Printable Sets
THE GOOD DINOSAUR Movie Printable Coloring & Activity Sheets
Cars 3 Movie Printable Coloring Pages and Activity Book!
Disney's THE JUNGLE BOOK Printable Activity Sheets
Star Wars Force Awakens Printable Coloring Pages
Inside Out Printable Activity Sheets