What's more exciting than Star Wars? We don't know, but we're pretty sure it doesn't involve these Star Wars recipes. I've collected some of our favorite recipes for you to try and enjoy. Whether it is for a party, May 4th, or just a movie night, these are the best recipes and you will want to try them all.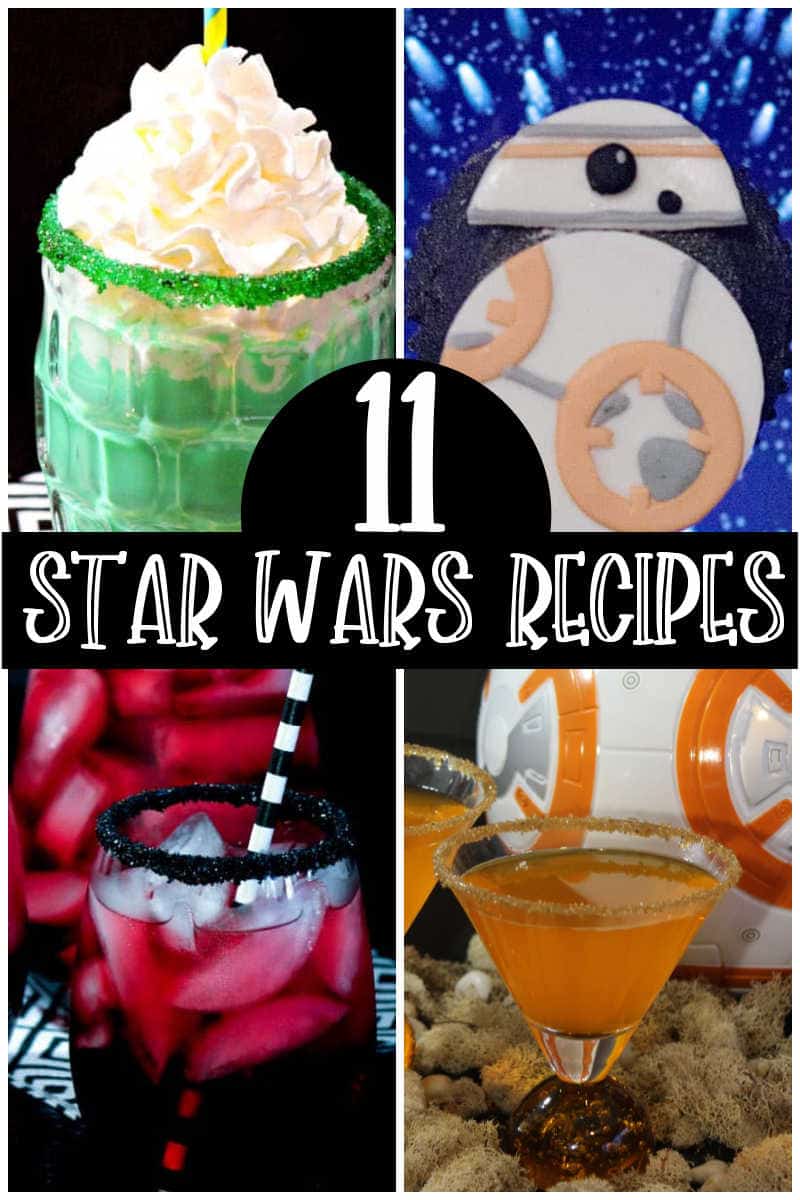 Star Wars Recipes for Star Wars Fans!
If you are a Star Wars fan and you are headed out to see the newest Star Wars Movie then you are going to want to pregame the movie with some amazing Star Wars Recipes and treats. Yes we can have popcorn but that isn't enough fandom before heading to the Star Wars Movie. These amazing Star Wars Recipes are sure to make any Star Wars fan ready for movie watching. Of course when you get home you will want to have some more because the newest movie is AMAZING!
Even if you are not pregaming for the newest movie and you are planning on having a movie night with Star Wars, then these recipes are a must! I don't know what it is about the movies that make me want to get a little geeky and have a TON of fun but they do. I am happy that I am passing that on to my kiddos as wee. 🙂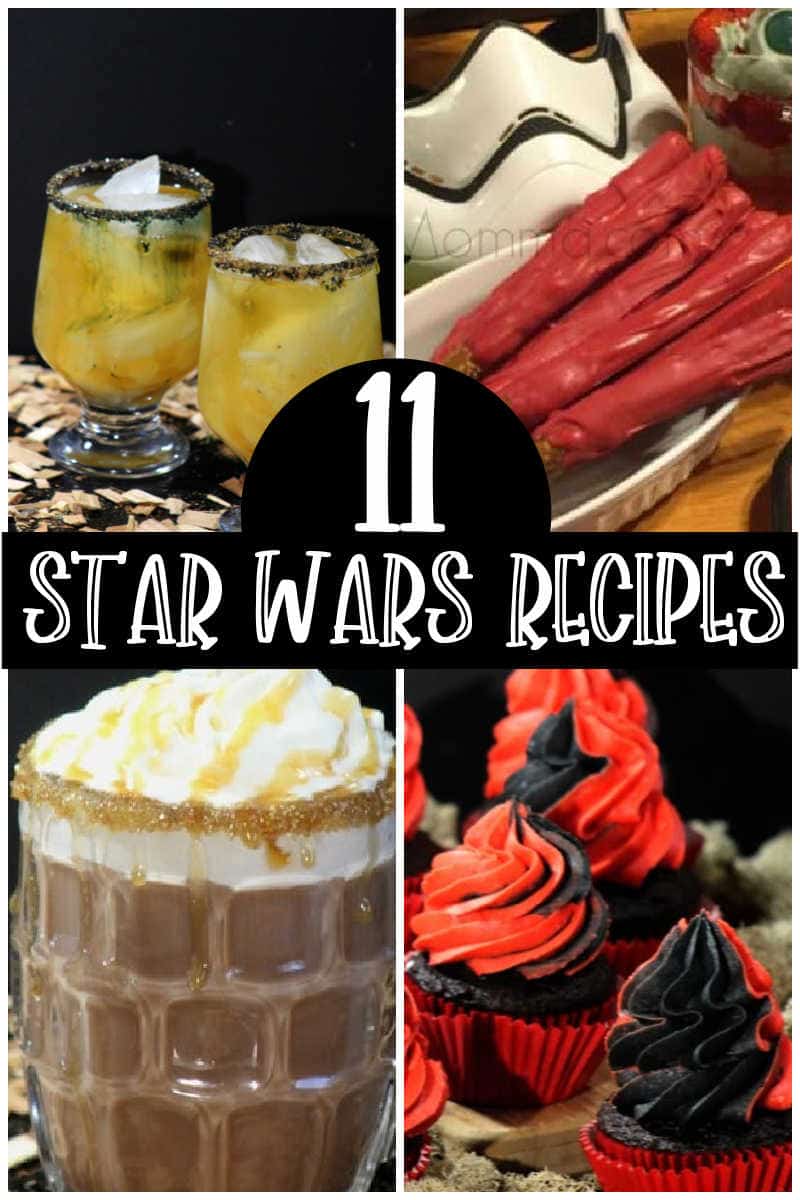 If you are planning on having a Star Wars Party then these Star Wars Recipes are perfect for any Star Wars fans! Be sure to use this Solo: A Star Wars Story Coloring Book Printable or Star Wars Force Awakens Printable Coloring Pages to kick off the fun. Then add in some Adult Star Wars Fan Gift Ideas or 10 Star Wars Fan Gift Ideas to add in fun gift ideas.
8 of these Star Wars Recipes are perfect for kids and of course, we couldn't leave out the adults, so there are 2 adult beverage Star Wars Recipes!
Star Wars Recipes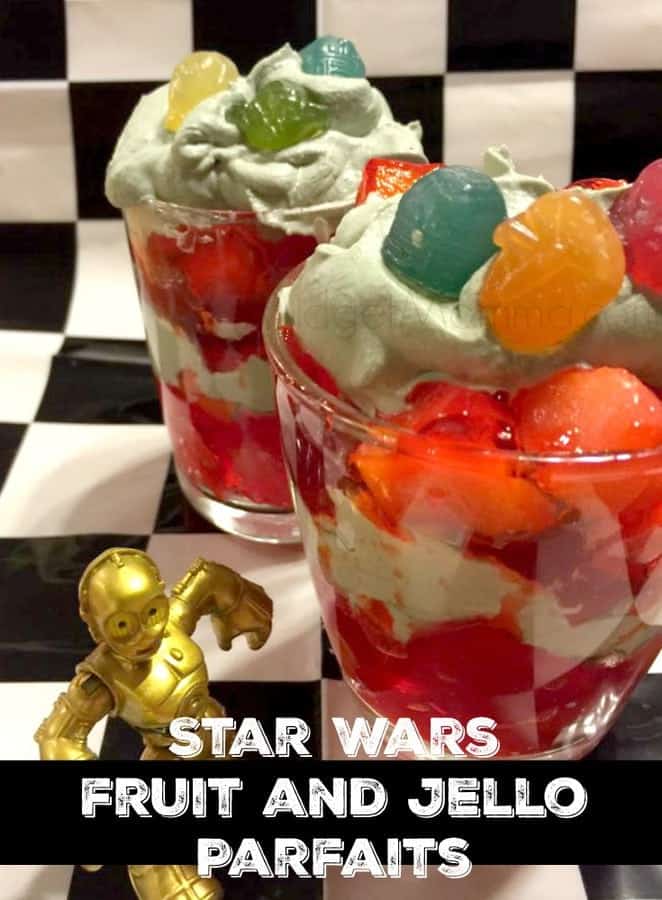 Star Wars fruit and Jello Parfaits– These Star Wars fruit and Jello Parfaits are a must for your next Star Wars party or celebration! Not only can you make these in just minutes, but they're also delicious. You could use store-bought whipped cream on top if that suits you better, or even some homemade whip cream as I did here.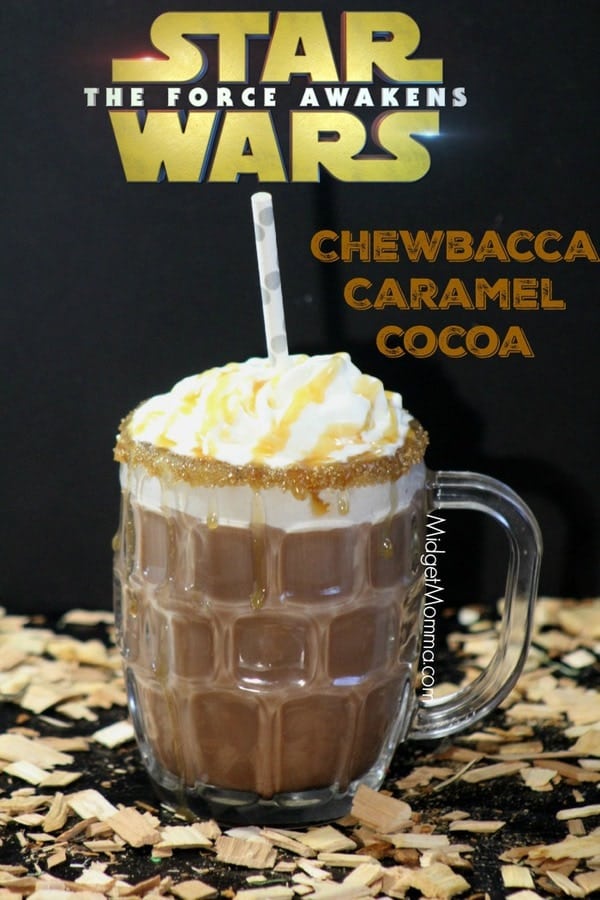 Chewbacca Caramel Hot Chocolate– The Chewbacca Caramel Hot Chocolate is the perfect opportunity to bring a taste of Star Wars into your kitchen. This delicious drink will quickly become one of your favorite treats this winter! Made with Ghiradelli chocolate and caramel, it's like no other hot cocoa you've tried before. It has an amazing flavor that leaves you wanting more as soon as possible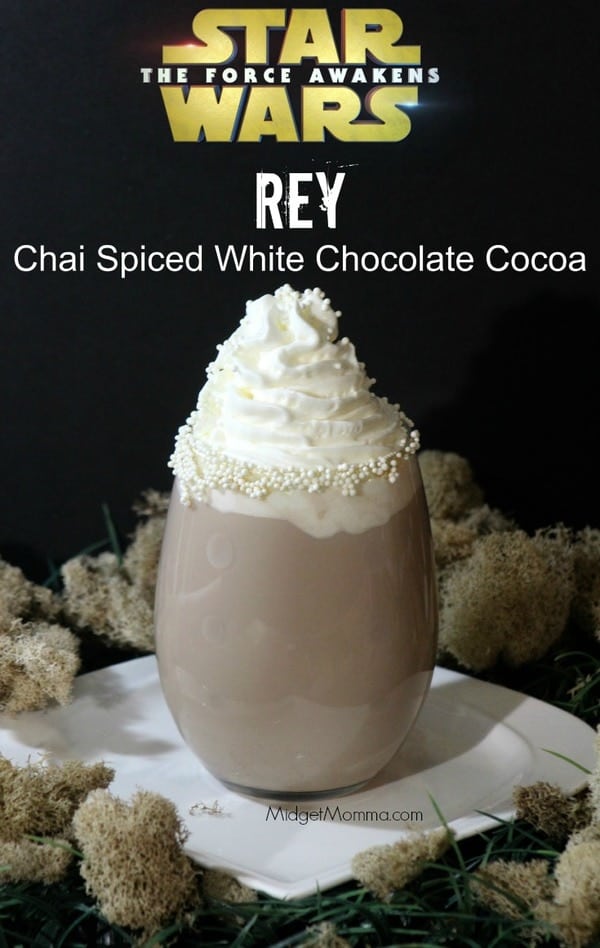 Rey's Chai Spiced White Chocolate Cocoa– This delicious cocoa is perfect for any Star Wars fan or anyone who wants to warm up with something yummy. The spiced chai will help ease you into the world of chocolate and it's a great way to enjoy your favorite drink from that galaxy far, far away!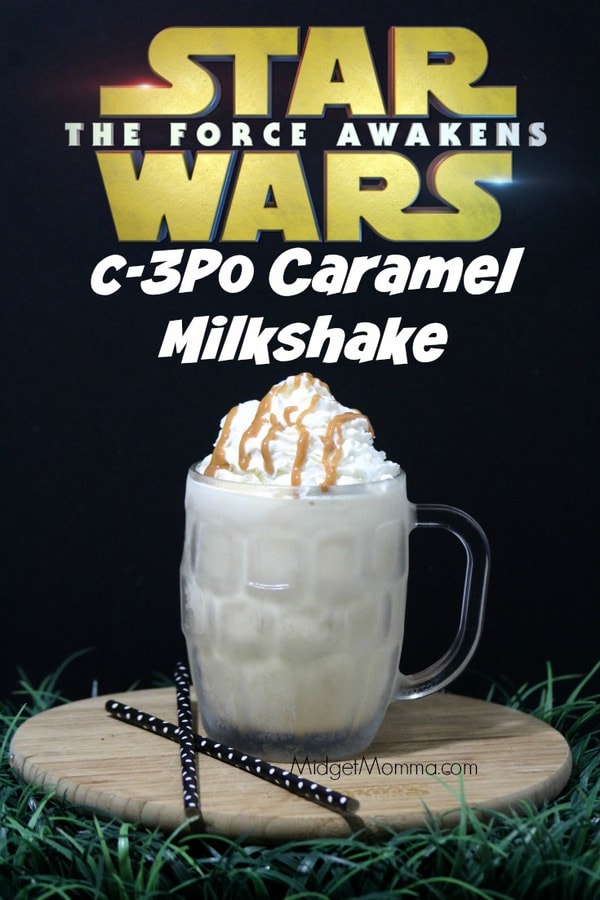 C-3PO Caramel Milkshake – Have fun with the kids, and enjoy this Star Wars-inspired caramel milkshake! This c3PO Caramel Milkshake is a favorite of ours during our family movie nights. The recipe combines vanilla ice cream, milk, white chocolate syrup for some sweet flavor on top of that delicious hint of coffee from the cold brew mix we used in it.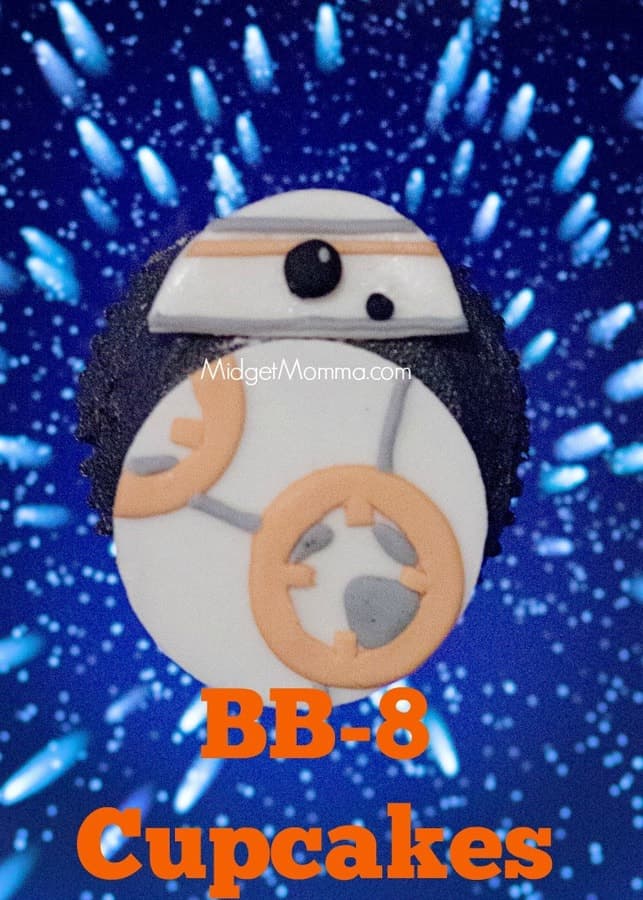 BB-8 Cupcakes– You can find a ton of awesome Star Wars cupcake ideas from BB-8 Cupcakes to Darth Vader, but these BB-8 Cupcakes are the perfect choice for any occasion. With homemade buttercream frosting and fondant decorations you know they're extra special!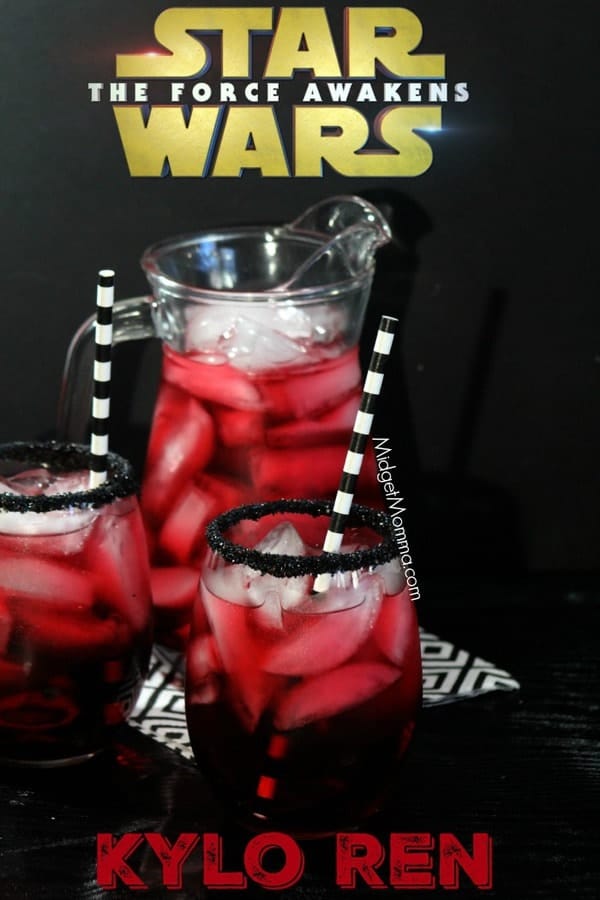 Kylo Ren Star Wars Kids Party drink – Looking for a super fun Star Wars inspired kids drink? This is the perfect recipe! With just a few ingredients, this yummy punch will be your child's favorite at any party. It can even double as an awesome breakfast or snack time option after school/work.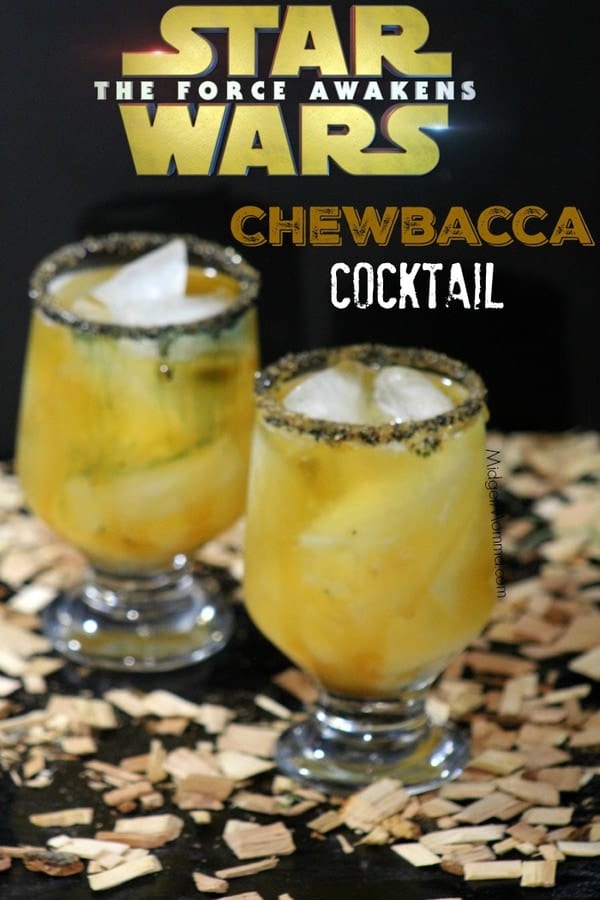 Chewbacca cocktail – Star Wars Inspired Drink (Adult Drink) – If you're looking for the perfect drink to try at your next Star Wars party, look no further. This lemon spiced whisky cocktail, especially designed for my love of Chewbacca, is packed with flavor and it's easy enough that even adults will be able to make their own!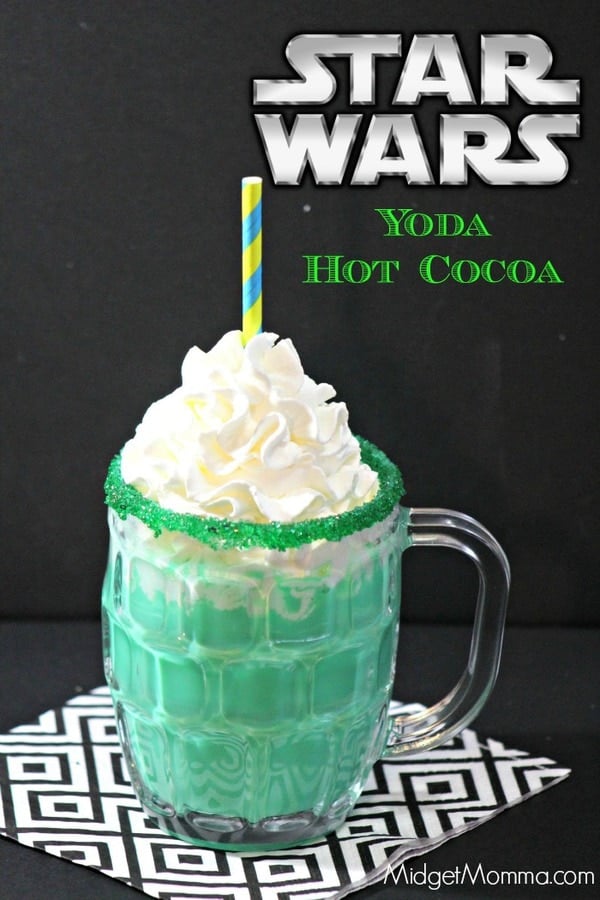 Star Wars Inspired Yoda Hot Chocolate– This Star Wars Inspired Yoda Hot Chocolate is easy to make and tastes great. The kids will love the chocolate, while adults can enjoy it too. They'll be perfect for getting cozy on a cold winter night with your loved ones watching Star Wars!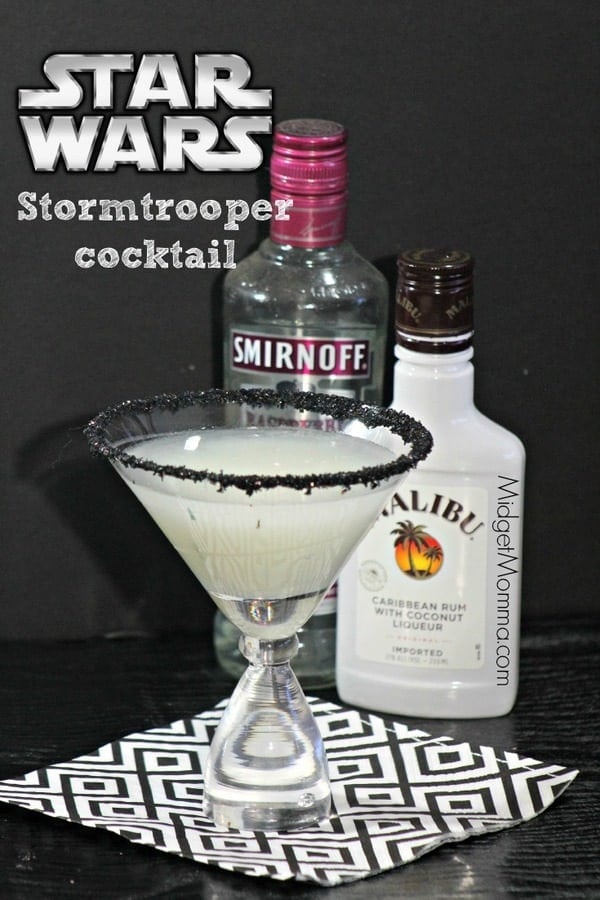 Star Wars Inspired Raspberry Coconut Storm Trooper Cocktail (Adult drink)- Join the dark side, you will be glad that you did! This Star Wars Inspired Raspberry Coconut Storm Trooper Cocktail is perfect for sitting down and watching a favorite movie. It's easy to mix up quickly so don't wait any longer – get your ingredients together and take this cocktail out of this world with some super-charged deliciousness.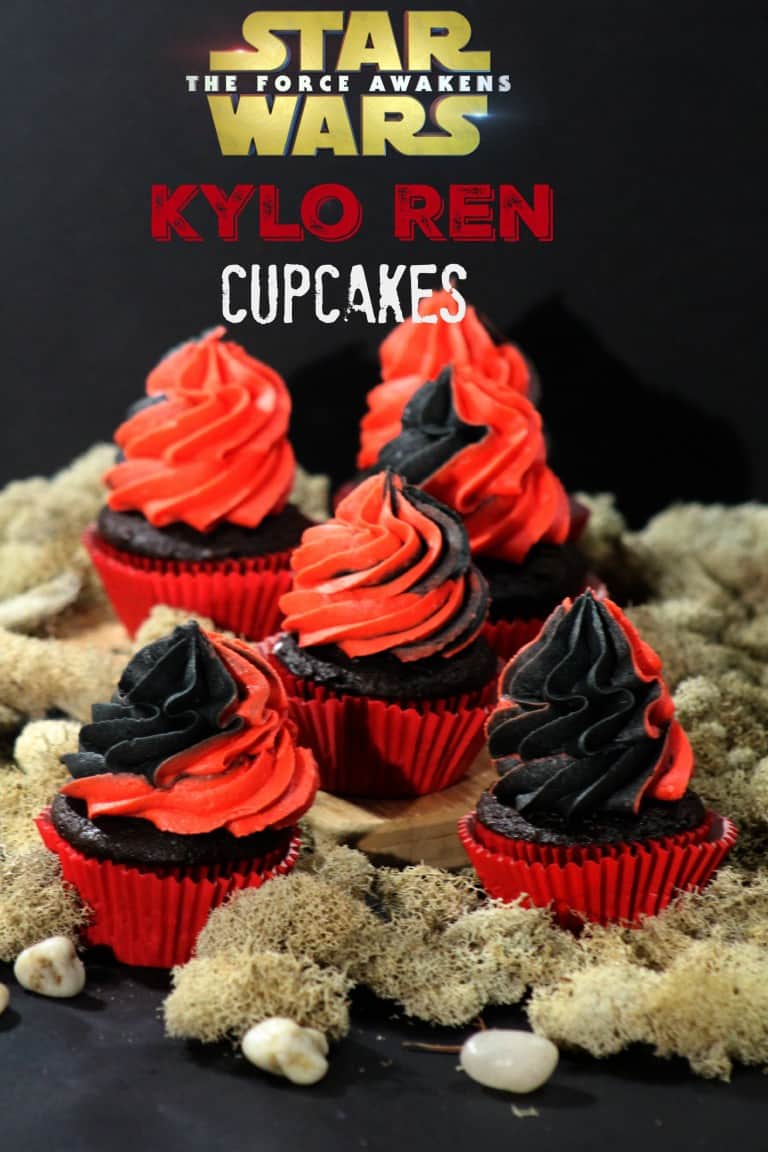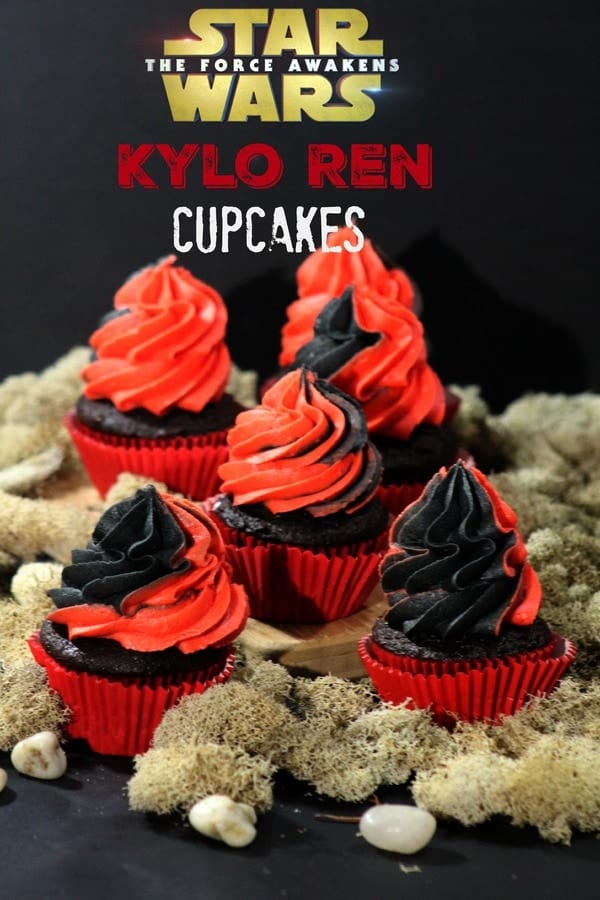 Star Wars Kylo Ren Cupcakes– These Star Wars Kylo Ren Cupcakes are the perfect way to add some fun and excitement this party!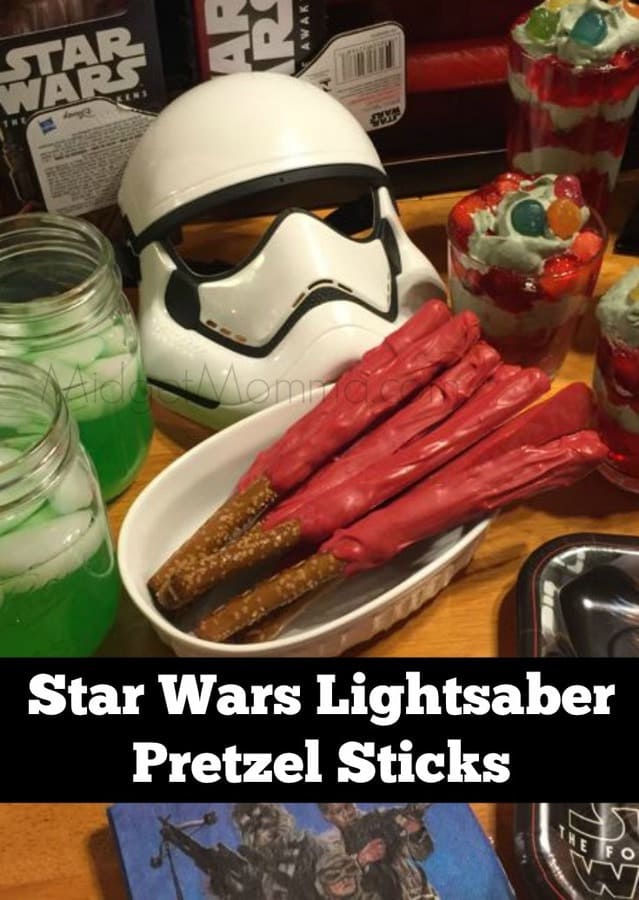 Star Wars Lightsaber Pretzel Sticks– If you are throwing a Star Wars party then you NEED to have Lightsabers, it is like a MUST! Kids will be amazed by the light show and they'll never forget how fun that experience was. Plus we're going to make them out of pretzels so not only can your guests play with their food but also eat it too – if eating isn't an option because they ate all their meals before hand 😉
The Force is strong in your kitchen, and you don't need Jedi training to prepare these awesome Star Wars recipes. These easy-to-follow instructions will have any fan of the galaxy far, far away drooling at their computer screen with anticipation for what delicious concoction they can whip up next! Whether it be a night of celebration or just because we want to eat like our favorite sci-fi character, here are seven tasty recipe ideas that would make Luke Skywalker proud. Which one do you are you most excited to make?