If you are looking for a fun Star Wars inspired drink check out this awesome Star Wars Inspired Raspberry Coconut Storm Trooper Cocktail, that has an awesome Raspberry Coconut flavor. Easy to mix up quickly and a tasty treat too! Perfect for sitting down and watching a Star Wars Movie.
My kids have all the fun with the kids drinks so this one is perfect for the adult Star Wars fans if you are having a Star Wars party 🙂
I also have some other great Star Wars drinks that if you are a big Star Wars fan you will love! Some for the kids too! check out Chewbacca Cocktail, Chewbacca Caramel Hot Chocolate and the Kylo Ren Star Wars Kids Party drink. My favorite one of course is Yoda Hot Chocolate!
Make sure you check out the 11 SUPER Cool Star Wars Recipes for Star Wars Fans, for even more tasty and super cool Star Wars Recipes including Yoda Hot Chocolate, Kylo Ren Party Drink and more!
Raspberry Coconut Storm Trooper Cocktail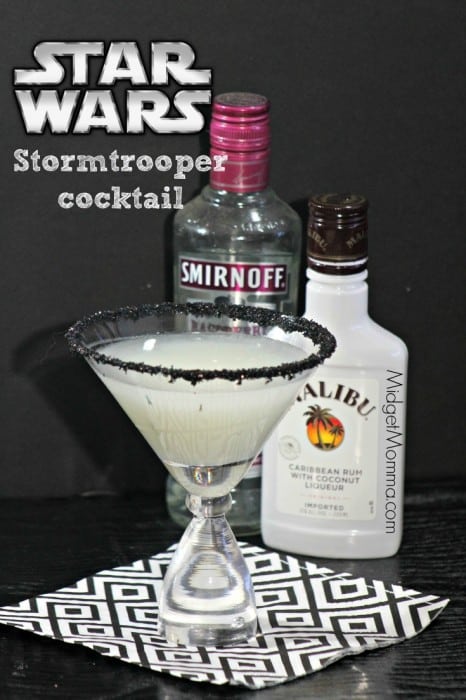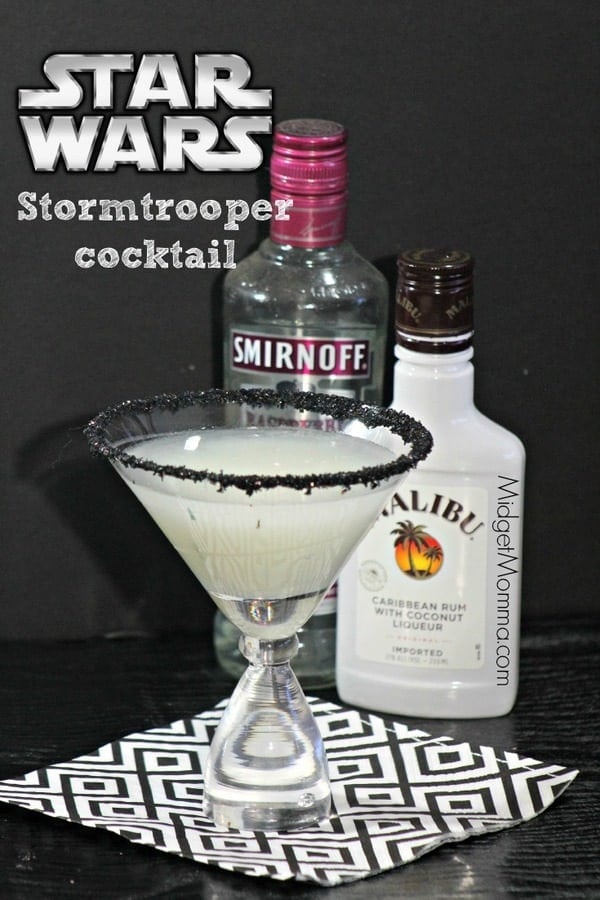 Raspberry Coconut Storm Trooper Cocktail Ingredients:
Raspberry Coconut Storm Trooper Cocktail Directions:
To make this great drink, first fill your martini shaker half way full with ice. Then pour in your liquors, the 1 oz raspberry vodka,  2 oz Malibu. Next add the Pina colada mix and the sprite into the martini shaker. Shake well for at least 30 seconds to make sure all the flavors are blended. Then get your glass and dip the rim of your glasses into the simple syrup and then dip them into the black sanding sugar. Easiest way I have found is to pour the syrup on a small plate and do the same with the sugar to make it easy for dipping.
To serve slowly pour drink into the glasses, 3/4 ways full. This will make 2 drinks. You can make them even more fun by adding these cute Star Wars Lightsabers to the drinks as stirrers 🙂
Then sit down and enjoy your yummy Star Wars Inspired Raspberry Coconut Storm Trooper Cocktail while watching Star Wars 🙂
Join the newsletter
Subscribe to get our latest content by email.