It is no secret that our family is a Star Wars loving household, we were all counting down the days until it would come out on DVD/Blu-ray so we could watch it again. When Hasbro and Lucas Films reached out about wanting to partner with us for the movie there was no question when saying yes. In fact when I asked Logan he said "Did you really have to ask that question mom? I think you need more sleep if you don't know my answer". So we got our ideas flowing for making our Star Wars Party awesome. We all had a blast and nothing beats family time while watching an awesome movie and eating Star Wars treats like we did at our Star Wars Party!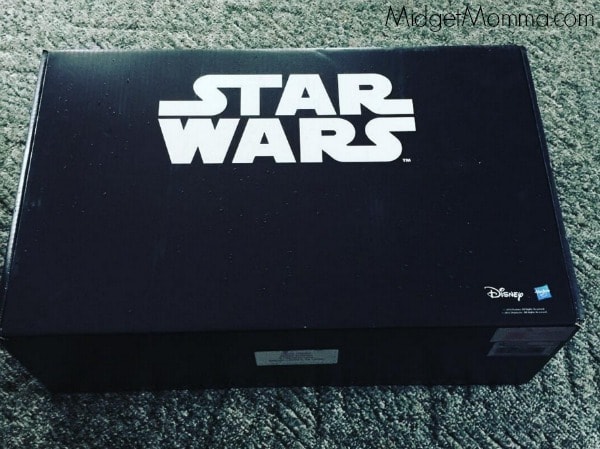 When the box arrived, I debated against opening it or waiting for the kids. With Tom being home we came to the conclusion to open it ourselves, however that ended with him trying to run off with the goodies after digging thru the box! Thankfully I caught him, and got the goodies back in the box so the kids could check them out. Ok who am I trying to kid, I wanted to play with the R2D2 bopit game!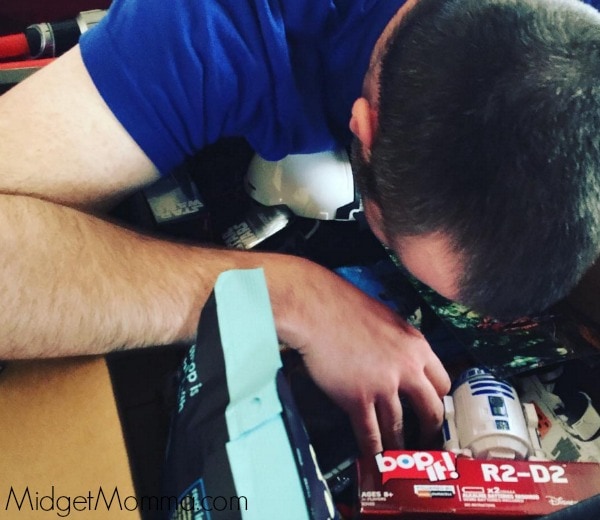 From there we worked on planning the party, the box of goodies sure helped,  because even before Hasbro reached out we knew we were going to have some type of party to celebrate the movie. Yes it is true we seem to find excuses to make fun treats and party it up in our house whenever possible!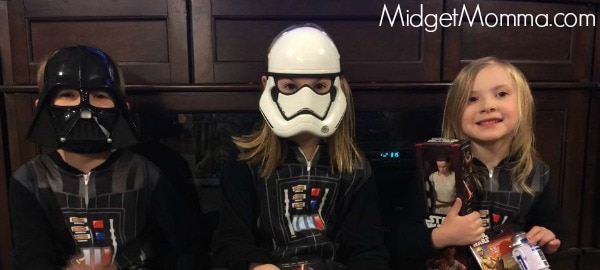 We knew we needed tasty snacks and drinks, along with other fun too for our Star Wars Party! The kids and I sat down to figure out what we needed to make our party fun and this is what we came up with!
Now I will say this too, if you are like me and are planning to surprise your kids with Kool-Aid make sure they know what Kool-Aid is and that they like it. It never occurred to me that the youngest may never have had it before and that it had been a while since the older 2 did and it wasn't the happy surprise I was expecting, all of them told me they prefer water to the Kool-Aid :/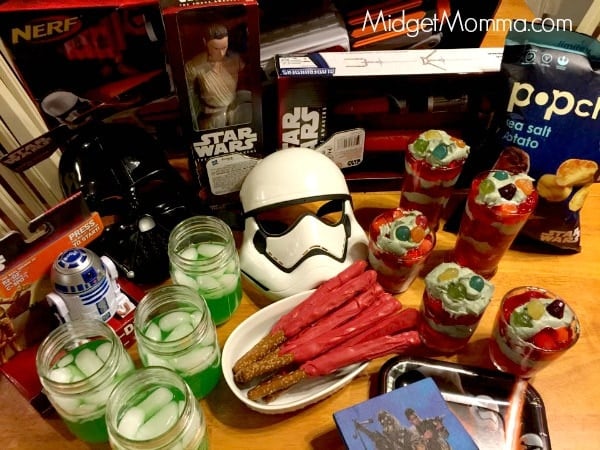 What you need for a Star Wars Party
Star Wars pjs – ok you can wear a Star Wars shirt but you have to dress in your Star Wars favs to get in the mood 🙂
Star Wars drinks – A few that you can try aside from the Yoda Punch I did (which was the Green apple Kool-Aid in Mason Jars) are : Kylo Ren Party Drink, Chewbacca Caramel Hot Chocolate and C-3PO Milkshake. There is also this tasty Chewbacca Cocktail (For adults) to make too!
Star Wars inspired desserts like these Star Wars fruit and Jello Parfaits, Lightsaber Pretzels, BB-8  cupcakes, Klyo-Ren cupcakes,
LightSabers – Have everyone "pick their side" and get the lightsabers ready. You can't really watch the movie at home with out a Lightsaber fight 😉 Hasbro makes LOTS of different Star Wars Character Lightsabers – from Anakin to Luke to Kylo Ren, everyone can get their favorite!
Star Wars plates and cups. You can't eat fun Star Wars treats with out having fun plates to go with it!
I hope you all have a blast getting ready for your Star Wars Party!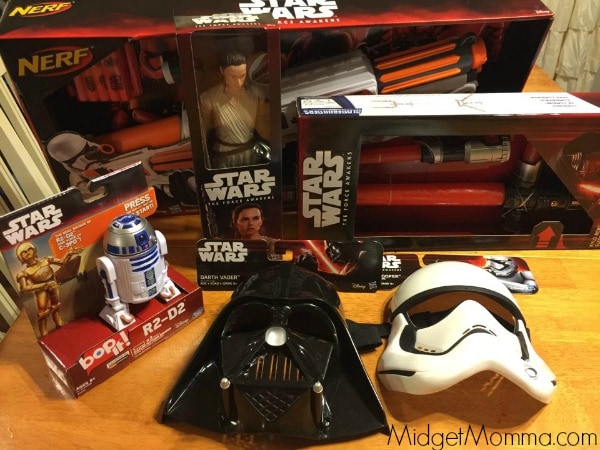 Disclaimer: This post is sponsored by Hasbro and Lucas Films. All opinions are 100% my own.
Join the newsletter
Subscribe to get our latest recipes right in your inbox every time we post a new one!