9 Things to do in Rochester New York with Kids. If you are looking for a fun family trip then one place to look at that we enjoyed was Rochester New York. This kid-friendly destination is perfect for kids of all ages and families with a large range of kids ages.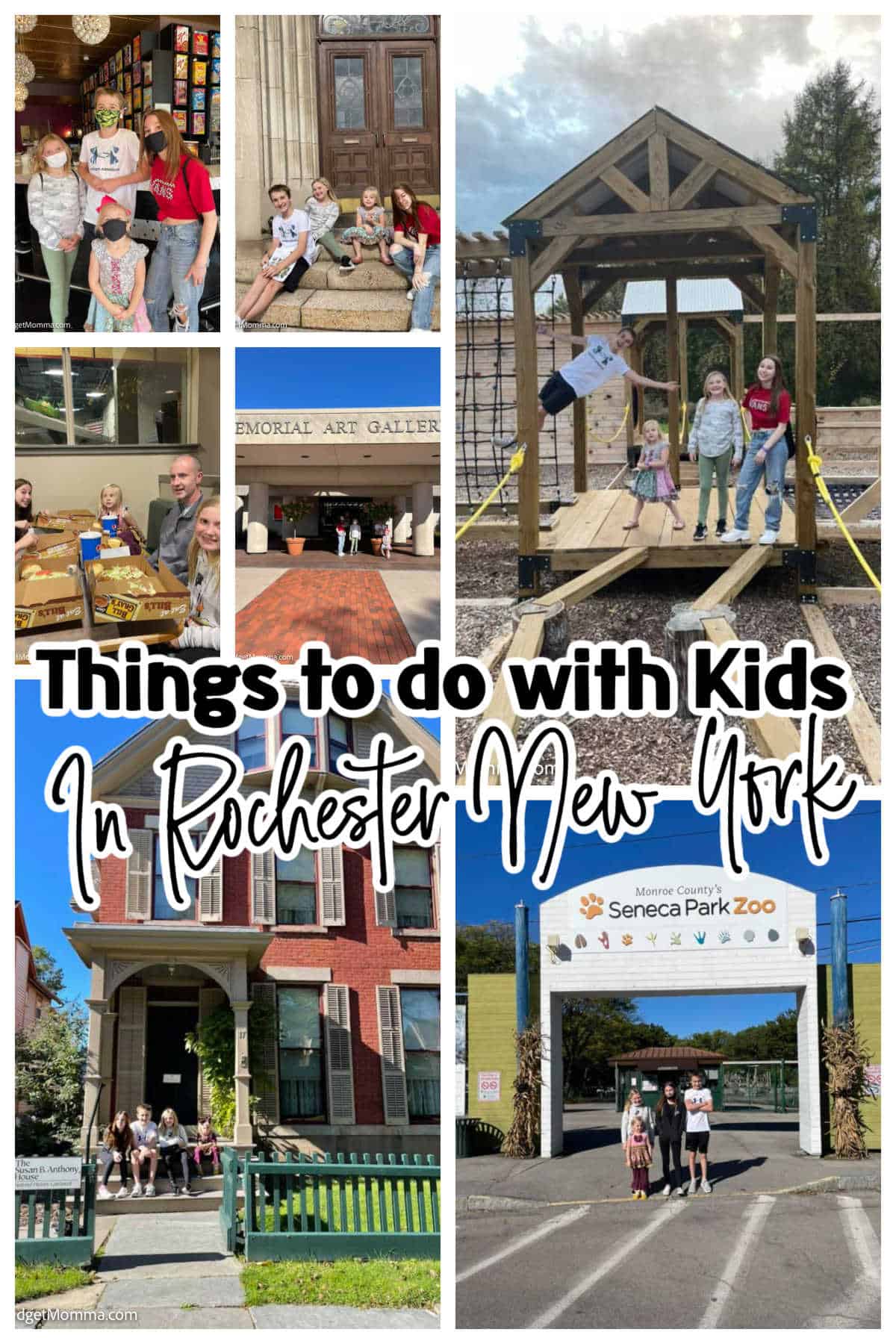 Things to do in Rochester NY with Kids
When we take the kids on vacation as a homeschooling family we aim for fun, adventure, and learning all in one trip. Being that kids can learn a lot while they are having fun and traveling most of the time the kids don't even realize that they are learning while they are having fun.
Is Rochester New York Worth Visiting?
Getting to Rochester New York was a 4 hour drive each way from our home in the Pocono Mountains in Pennsylvania and I would say that visiting Rochester is 100% worth it! There is so much to do (we had things we wanted to do that we ran out of time to do) and there is so much tasty food to enjoy.
Rochester New York is definitely a place to add to your visiting list when you are making travel ideas and travel plans of where to visit with kids. There is so much to do when you are visiting Rochester New York with kids that you can make it a short trip or a long trip and have fun every step of the way.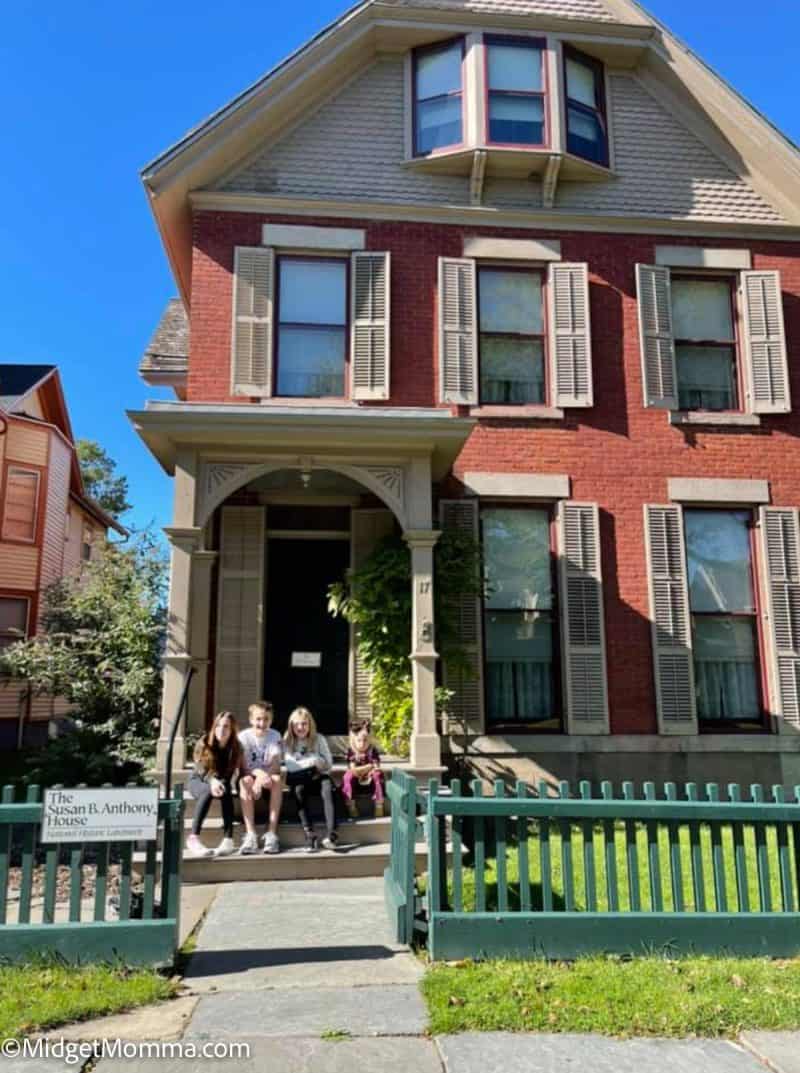 Susan B. Anthony Museum & House
Come and see the place Susan B. Anthony called home during the most politically active period of her life. Stand in the front parlor where she was arrested for voting in 1872. Experience her amazing story of courage and determination at this National Historic Landmark.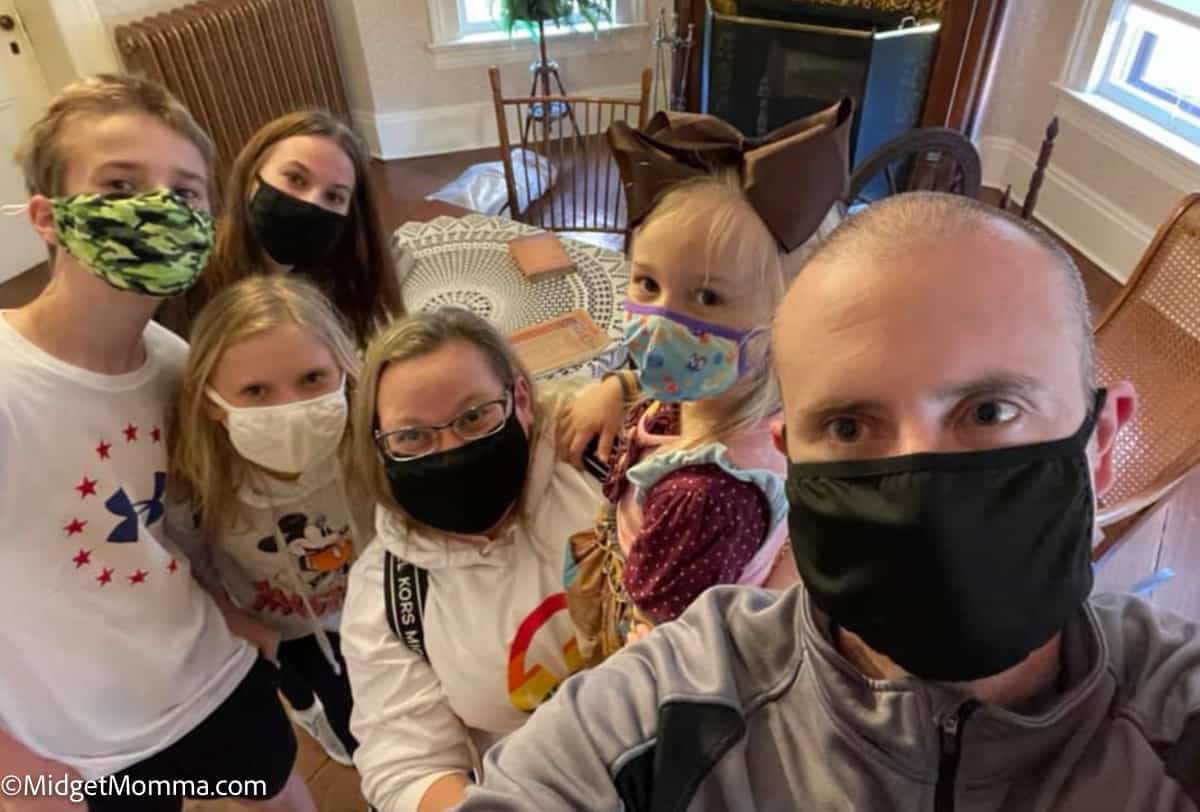 A guided tour that was not boring and held the kid's attention. This is a big plus for educational fun with the kids. The tour guide was entertaining and made the entire tour fun and interactive and included the kids when asking questions and sharing information. The tour guide made it so the kids could relate to what was going on and made it fun while educational for the kids.
Hours of Operation:
Open Tuesday thru Sundays, reservations for tours online here.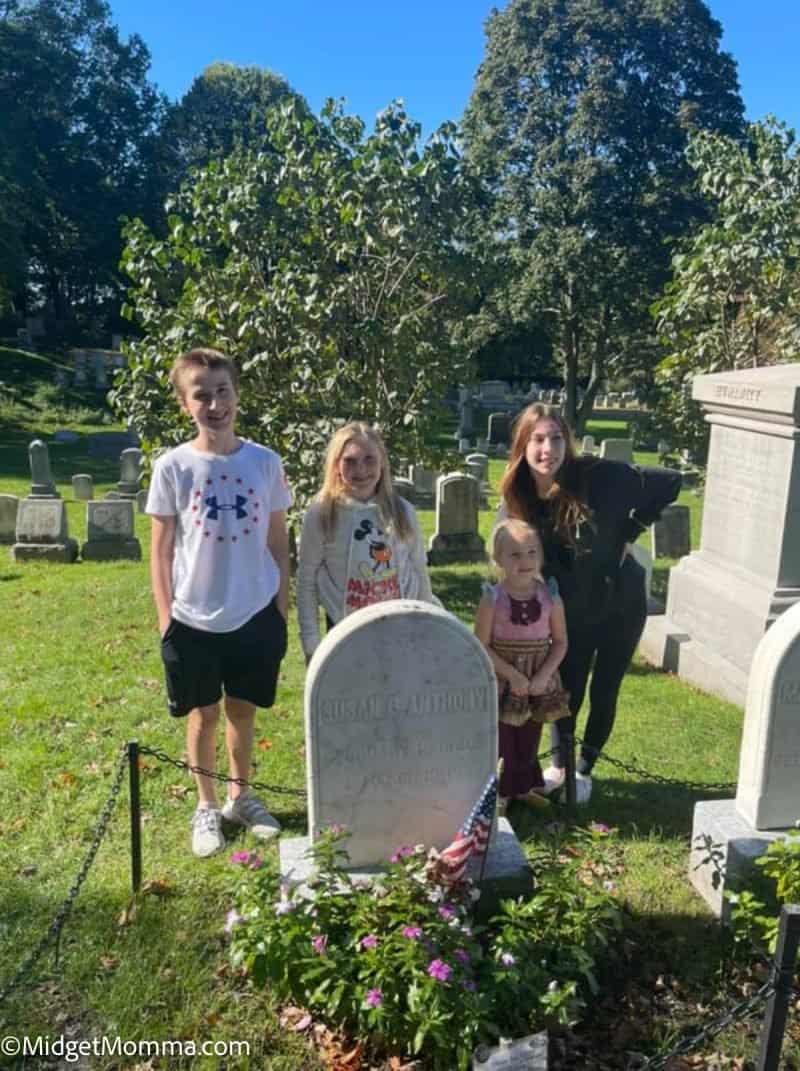 Visit Historic Burial Plots
After visiting the Susan B. Anthony house the kids wanted to take a trip to the Mount Hope cemetery near by after our tour guide told us about the cemetery.
You can look online and find a map of the cemetery, and when you go in the entrance there is an old church that is perfect for a photo opp. Of course photo opps are big for us as a family as we like to document our memories and travel so we will have the memories to remember.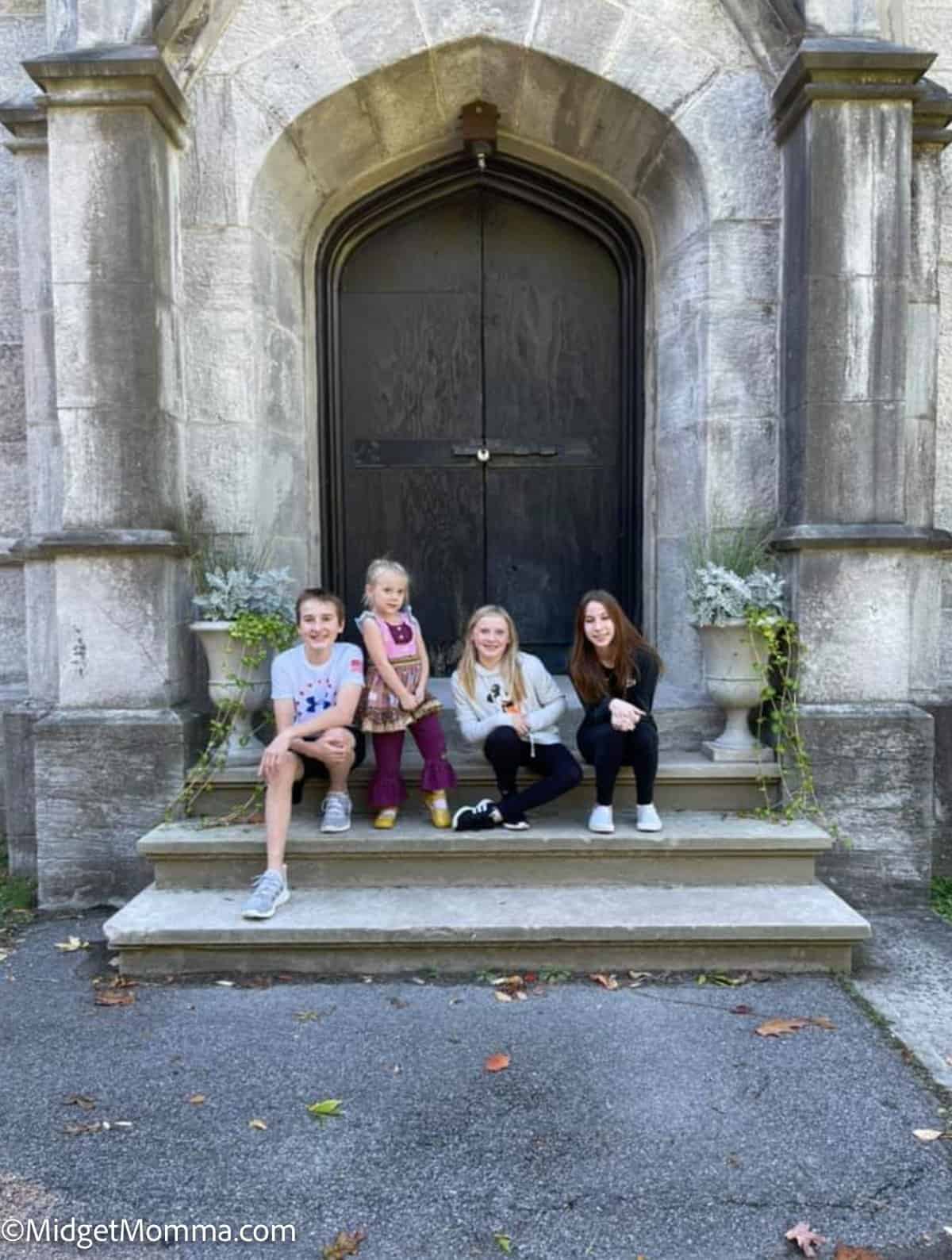 We only stopped to take photos with Susan B. Anthony's headstone, the church at the entrance due to our time limits, however the kids did say that they would have loved to have spent a few hours walking around and looking for historical people's headstones and learning more.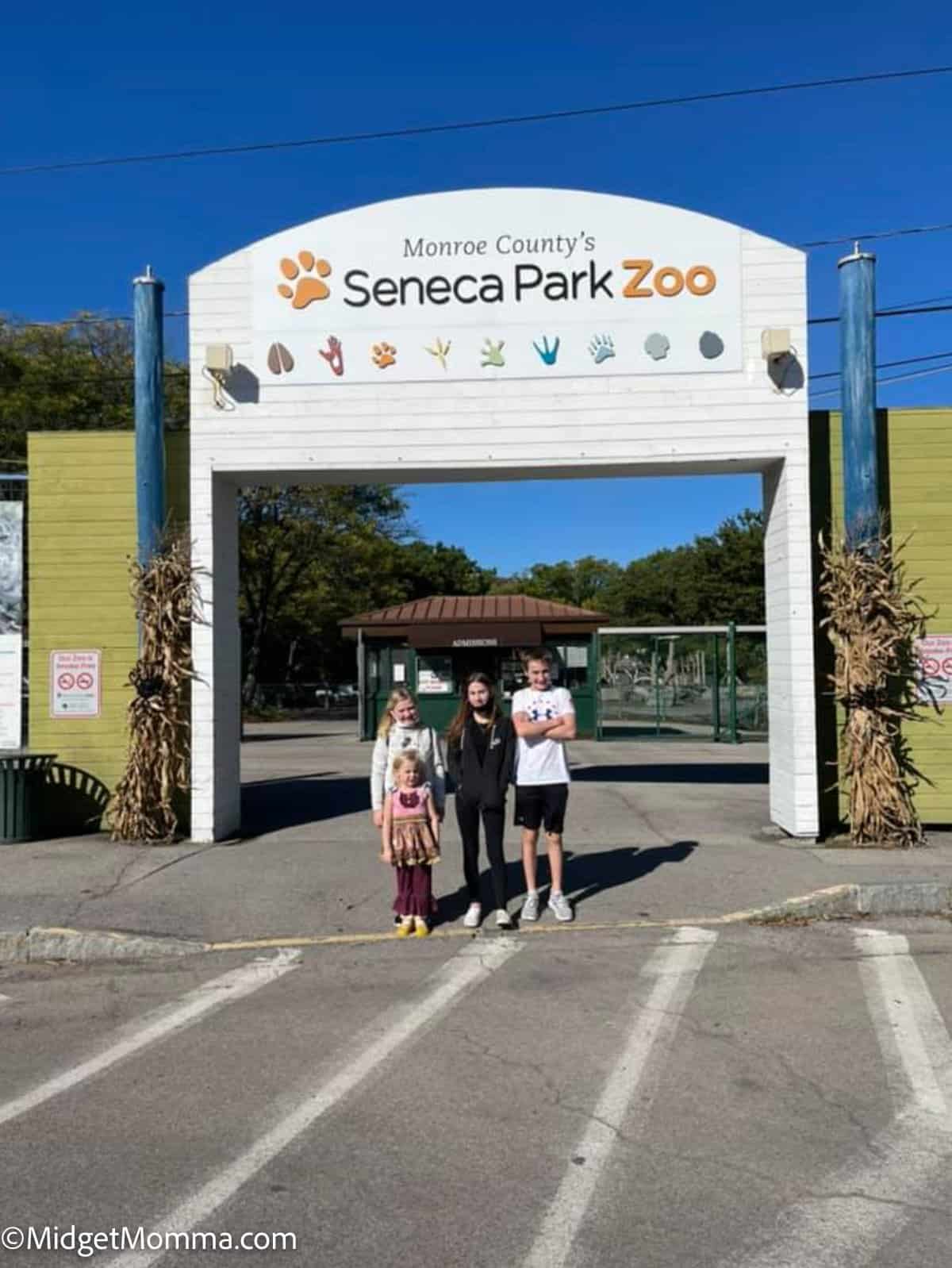 Seneca Park Zoo
Be transported around the world as you come face to face with Masai giraffes, red pandas, African elephants, a southern white rhino, California sea lions, and much more. Enjoy the brand new Animals of the Savanna, feed the giraffes, and enjoy the tram, which transports you from the front of the Zoo to the back. Your visit directly helps save animals from extinction, as you support the efforts of Seneca Park Zoo, a national leader in species survival and conservation action.
Hours of Operation:
April 1 through October 31 – Open 10 a.m. to 5 p.m. with Last entry at 4 p.m.
November 1 through March 31 – Open 10 a.m. to 4 p.m. with Last entry at 3 p.m.
This might be the perfect zoo. It was the perfect size, there was lots to see and the animals were in site so the kids were able to see them. It was easy to walk thru, clean and all around an awesome zoo that had so much to see without being overwhelming. The kids loved being able to see the animals upclose and the signs that shared information about the animals and where they lived.
Get tickets here.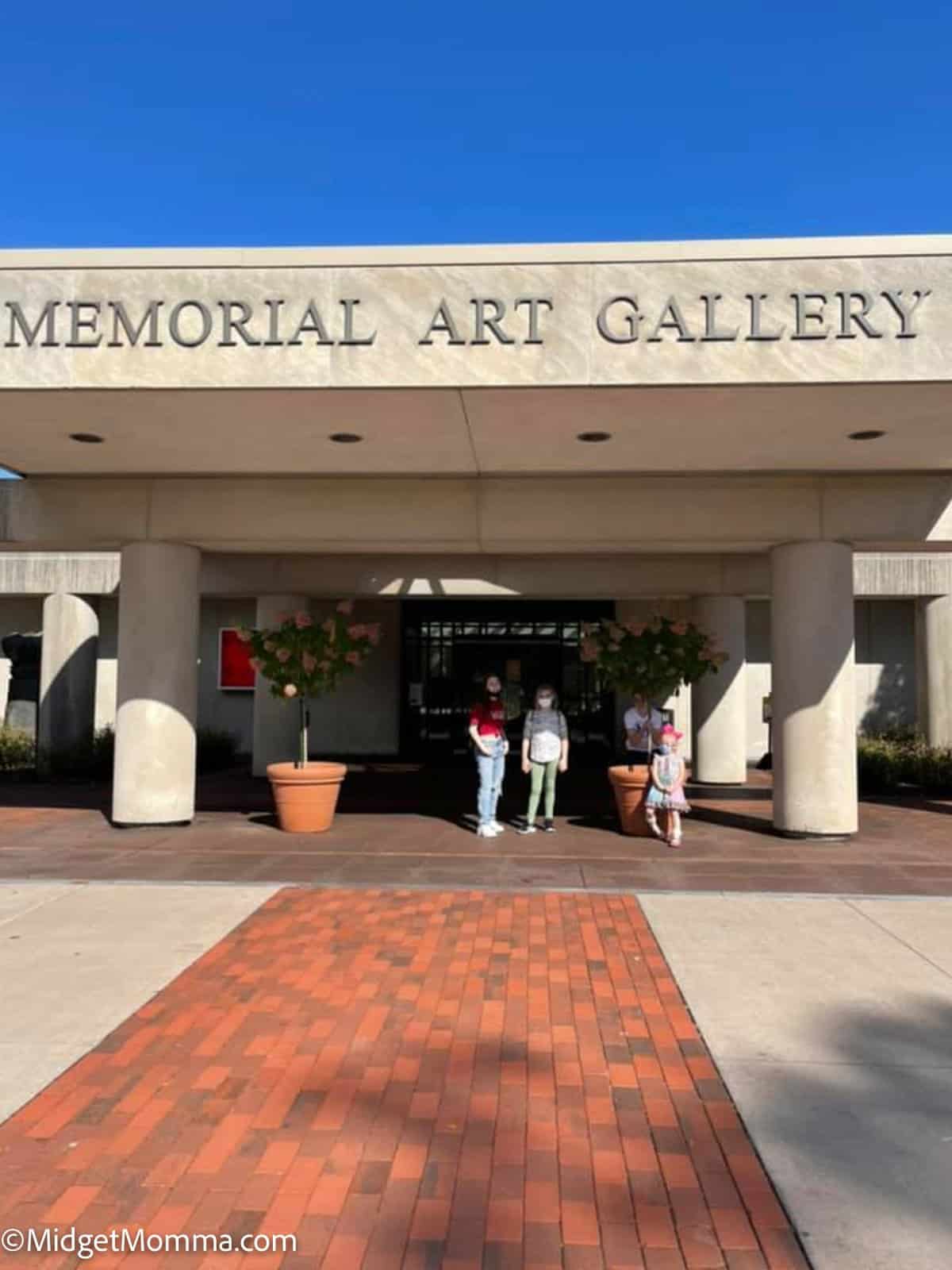 Memorial Art Gallery
With over 12,000 objects in its permanent collection and a rotating schedule of traveling exhibits, the Memorial Art Gallery has been called the best in the state outside of NYC. Browse the indoor gallery and the outdoor Sculpture Park.
Hours of Operation:
Wednesday through Sunday: 11 am-5 pm
Thursdays: 11 am-9 pm
select Fridays until 9 pm
Get tickets here.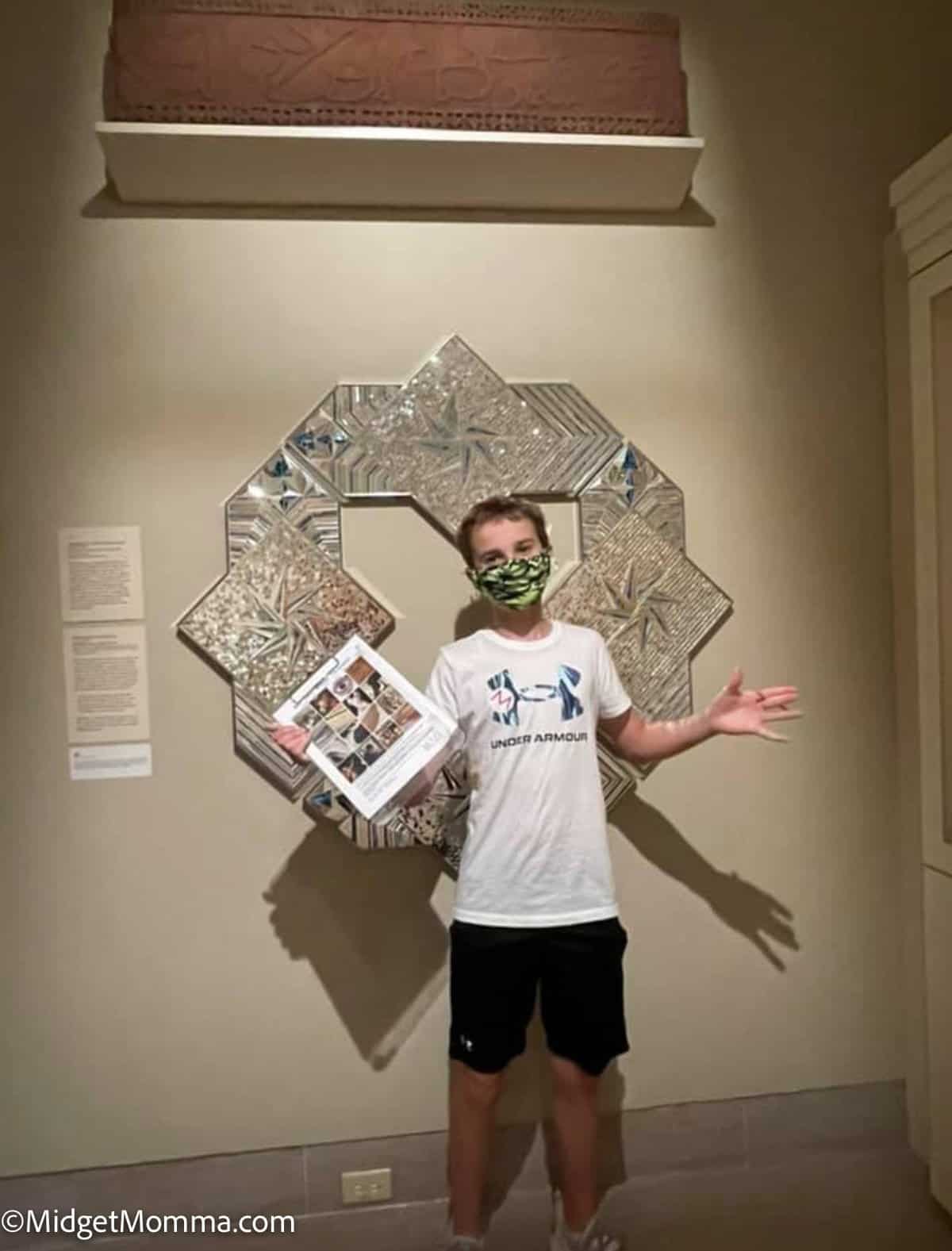 While you might not think of going to an art gallery as something to do in Rochester with kids especially a bunch of kids who are not big art fans I can tell you this one is one the whole family will love. The art gallery makes it super fun for all ages with scavenger hunts that get the kids looking at all of the art work and getting them into looking at the artwork. The scavenger hunt was even enjoyed by our one kiddos who is not normally into anything artsy at all.
The outside sculpture garden also has a scavenger hunt that makes the kids have a ton of fun (while being outside enjoying the fresh air) while they find the different sculptures that are on the scavenger hunt list.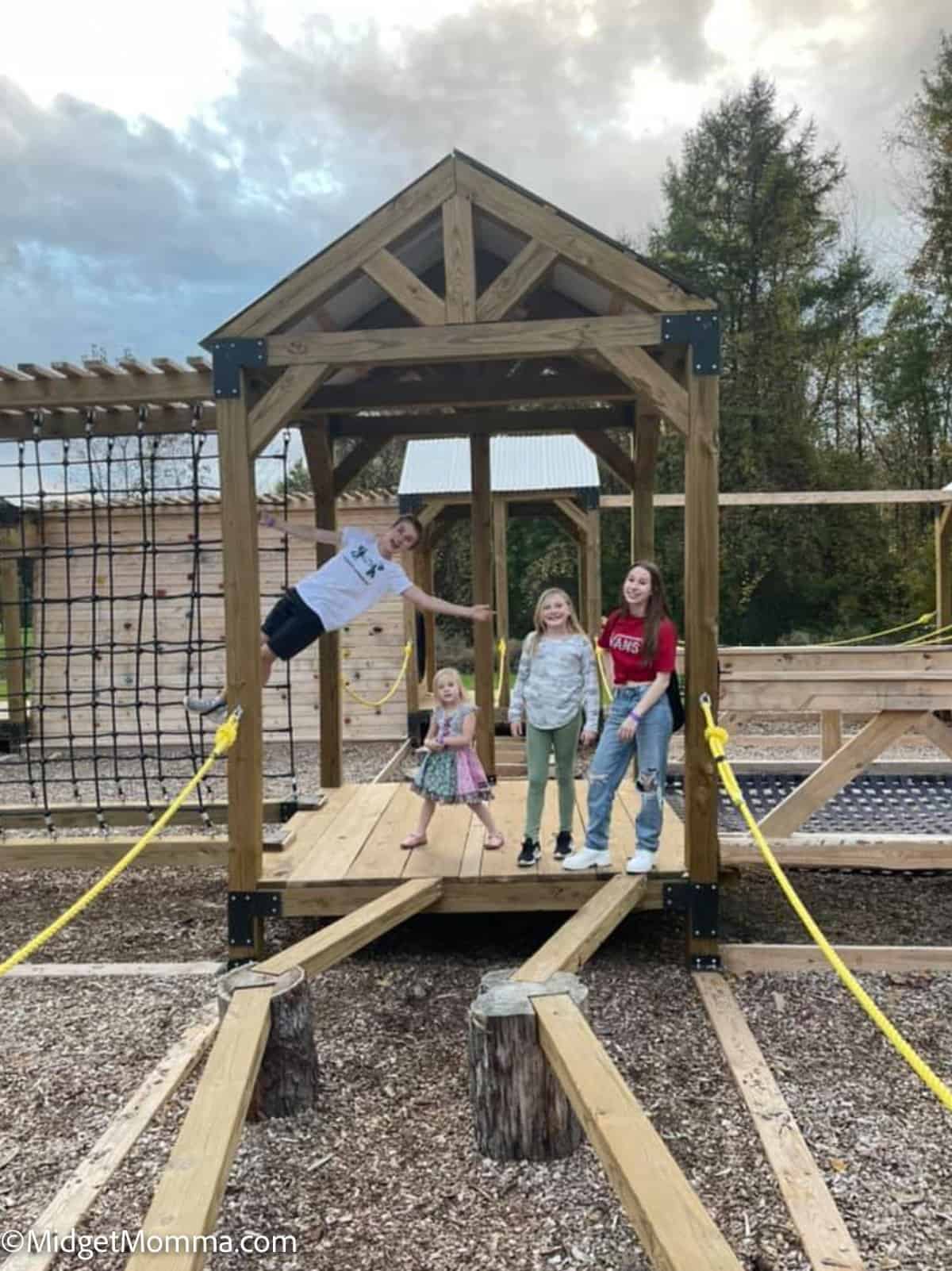 Long Acre Farms
Visit New York's original Amazing Maize Maze for a unique team-building experience and genuine family fun! Plus, we are more than just a maze; farm fun includes a market & gift shop, ice cream shop, bakery, the "Back 40 Adventure" and even a wine tasting room.
Hours of Operation:
Fall hours, check their website for opening hours here.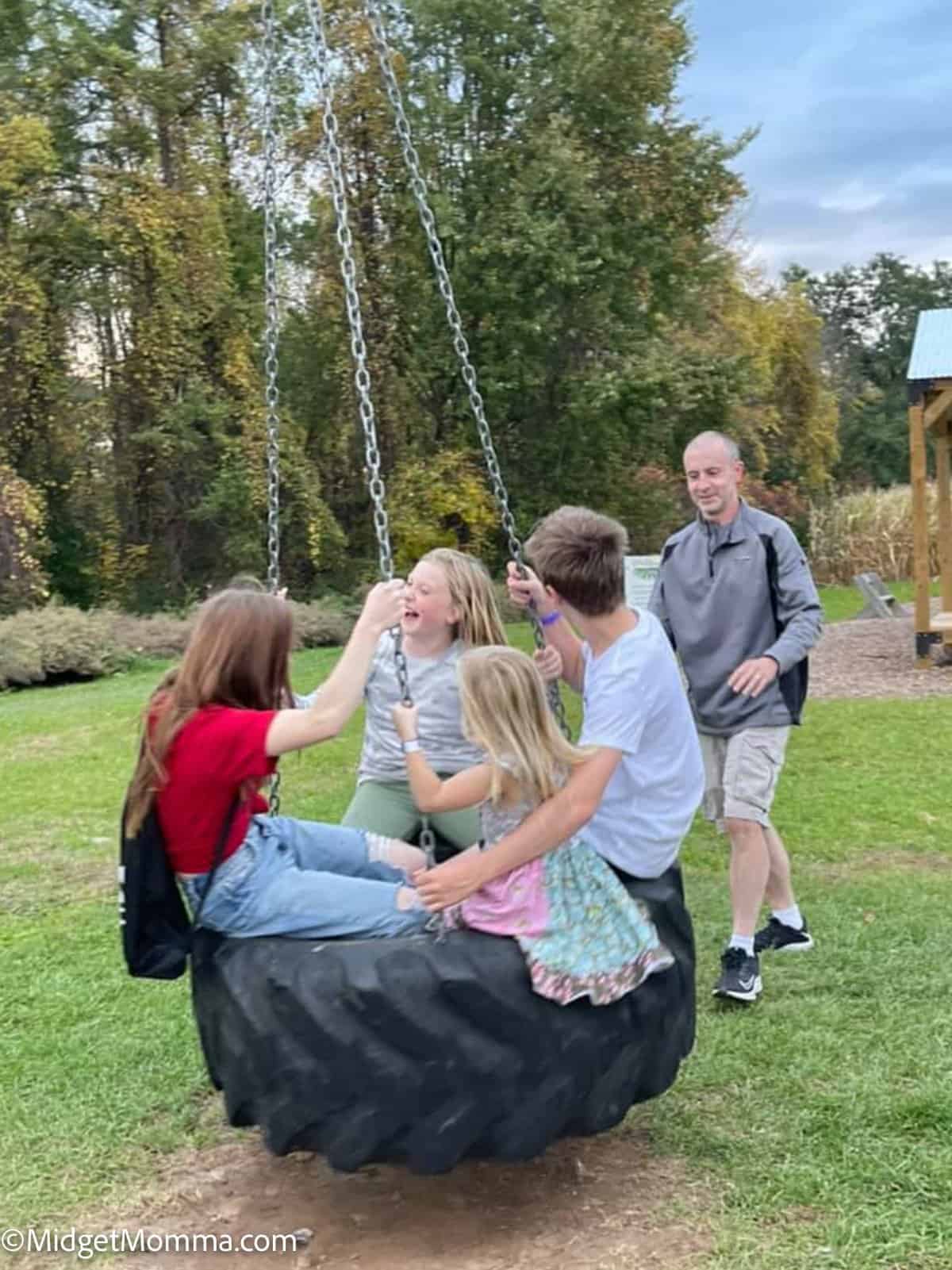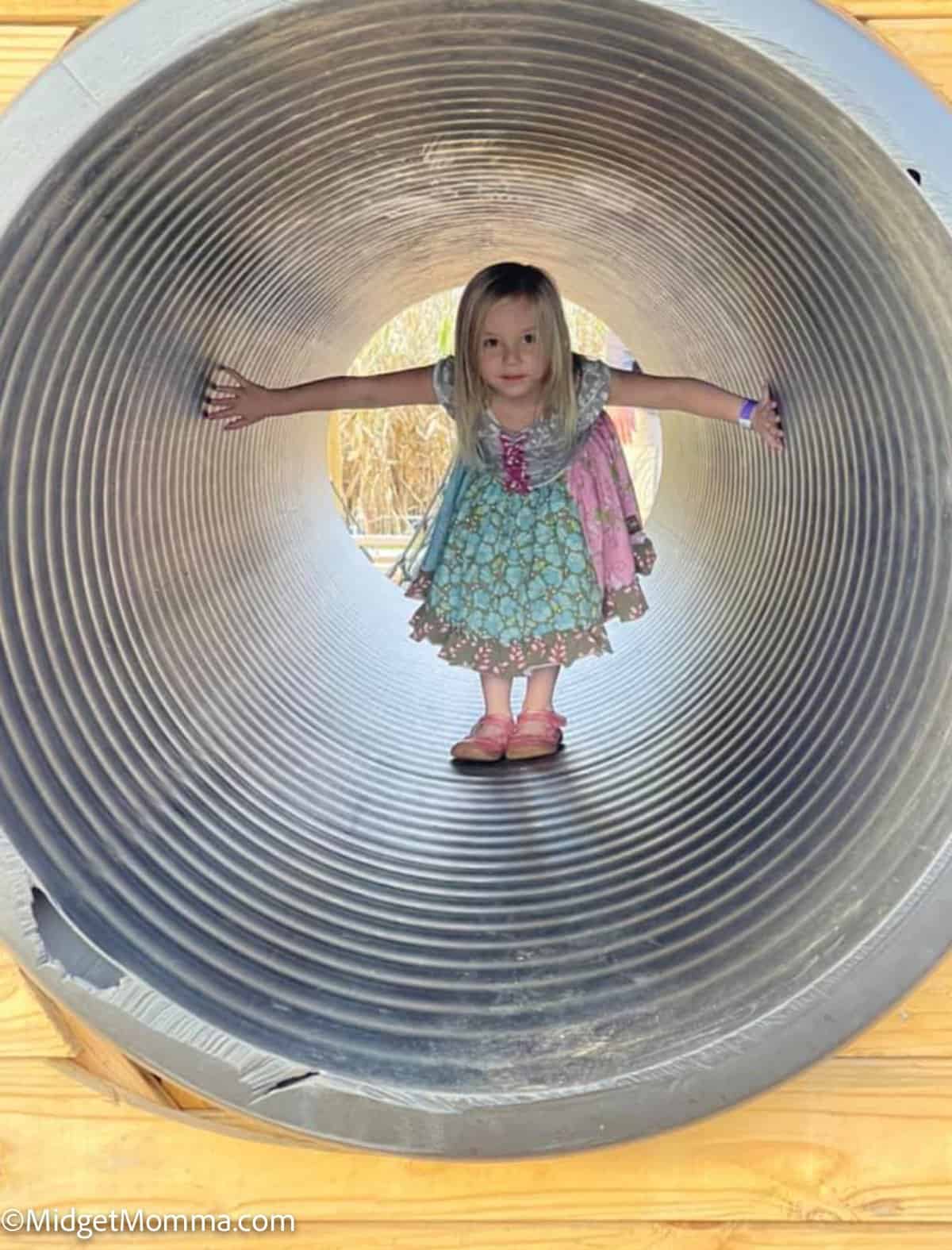 Outdoor activities that you will want to do if the weather is warm when you are visiting Rochester. Along with outside fun including tire swings, an obstacle course and more there is also a little shop that has lots of tasty treats including fudge and must try maple candy! This is one of those activities that you can only do in the fall, but it was well worth the extra drive time out of the Rochester City area and into the country. If you are looking for an outside something to do in Rochester New York with kids this is one you for sure want to add to your to-do list!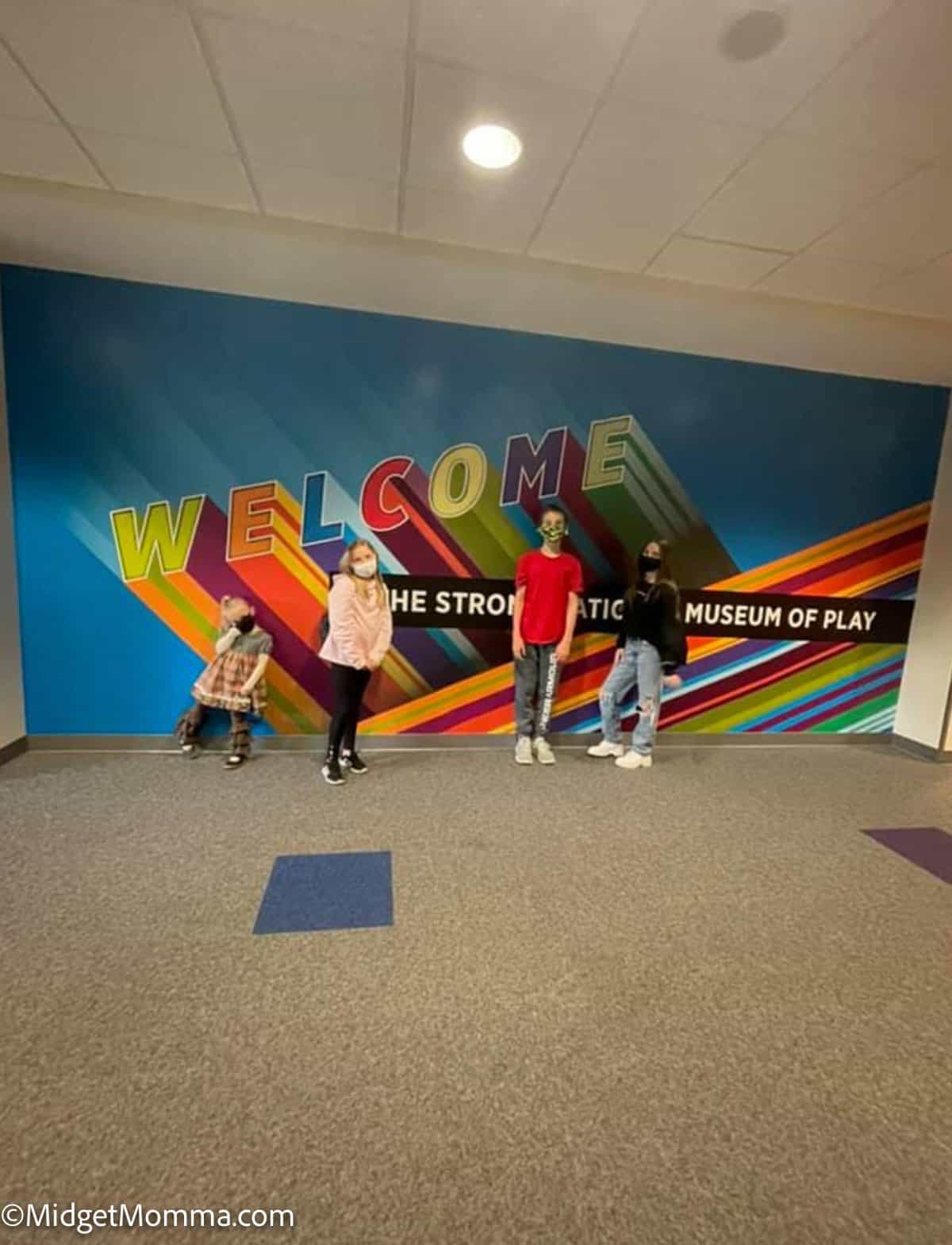 Strong Museum of Play
The Strong is the ultimate play destination for all ages! Explore two floors—more than a city block long—of hands-on, dynamic, interactive exhibit spaces. Discover the world's largest collection of toys, dolls, and games. Play your way through video game and pinball history, leap into the world of American comic book superheroes, and take off in a rescue helicopter.
Hours of Operation:
Saturday–Thursday: 10 a.m.–5 p.m.
Friday: 10 a.m.–8 p.m.
Get tickets and information here.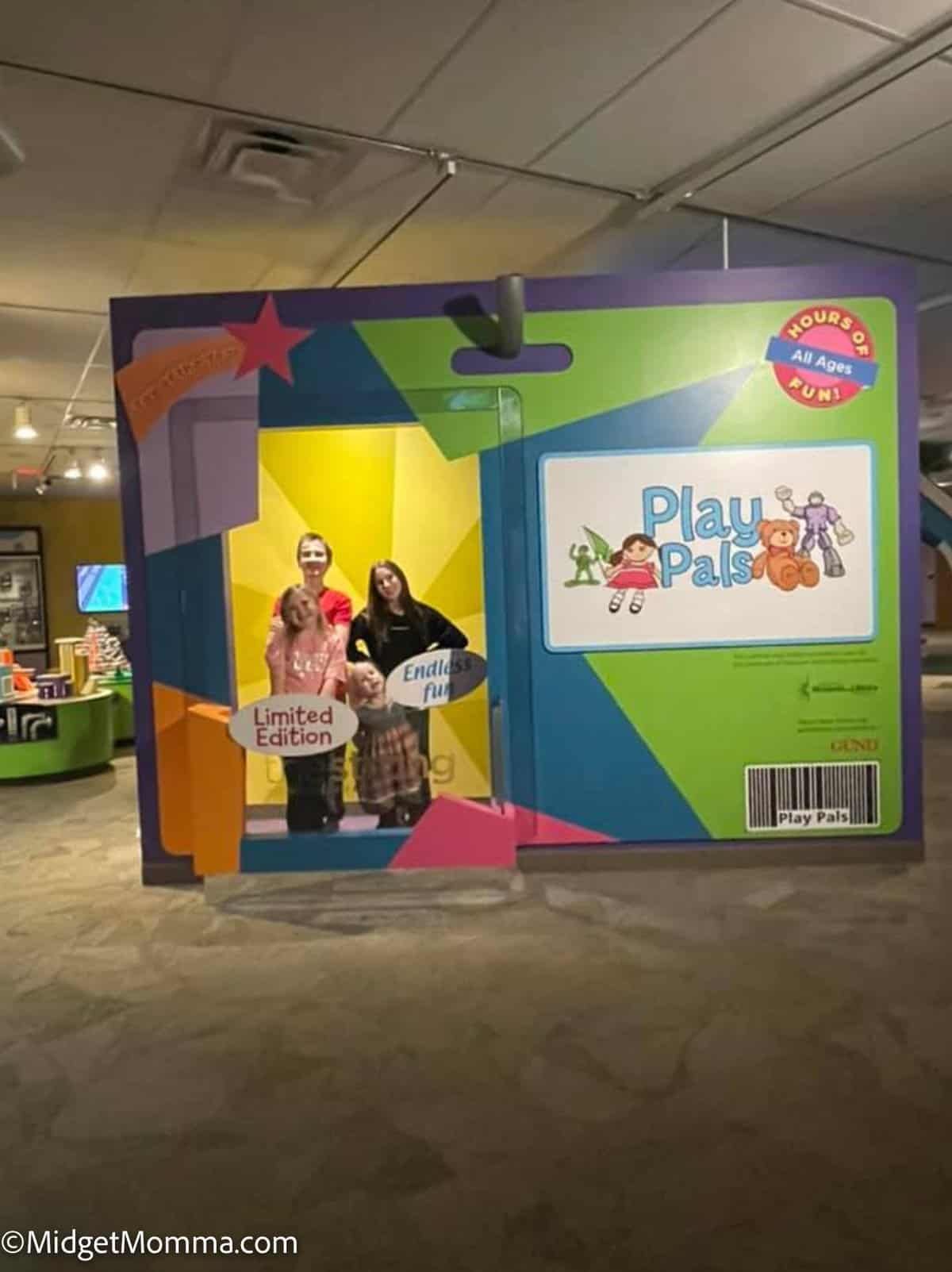 We loved every minute of our time at the Strong Museum of play and after our time there I highly suggest you make it a full day stop I think this was the kids favorite day of all on our list of Things to do in Rochester New York with kids. There is so much to do and see and play with and explore that my kids left asking if we could come back again to spend another full day there because they enjoyed it so much.
The Strong museum of play is not only a history museum but also a play museum. The kids can be hands on on play and learn and then play and learn some more and all they see and know is that they are having fun.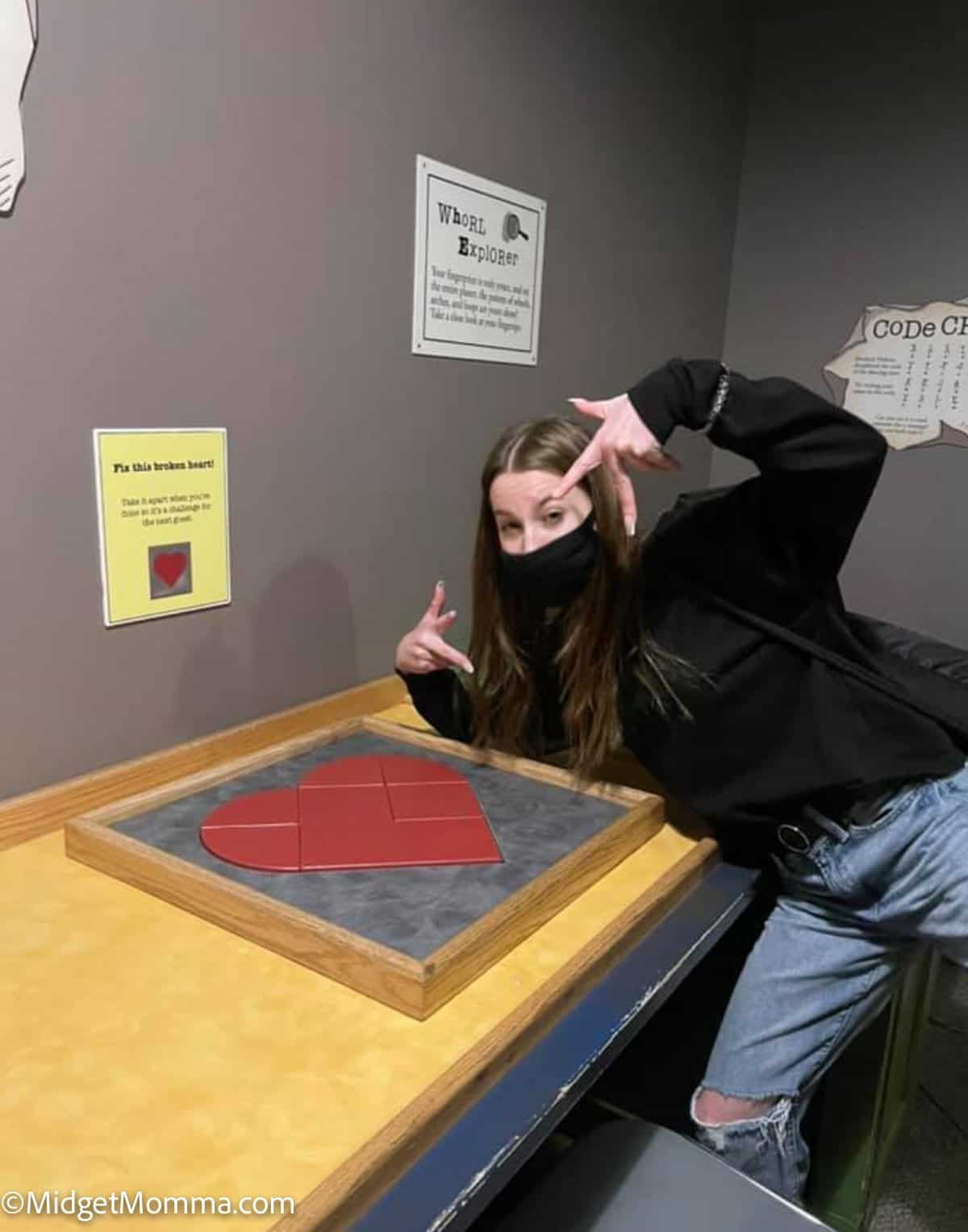 There is a whole section of old toys and video games that you can walk thru, plus an arcade of old games to play.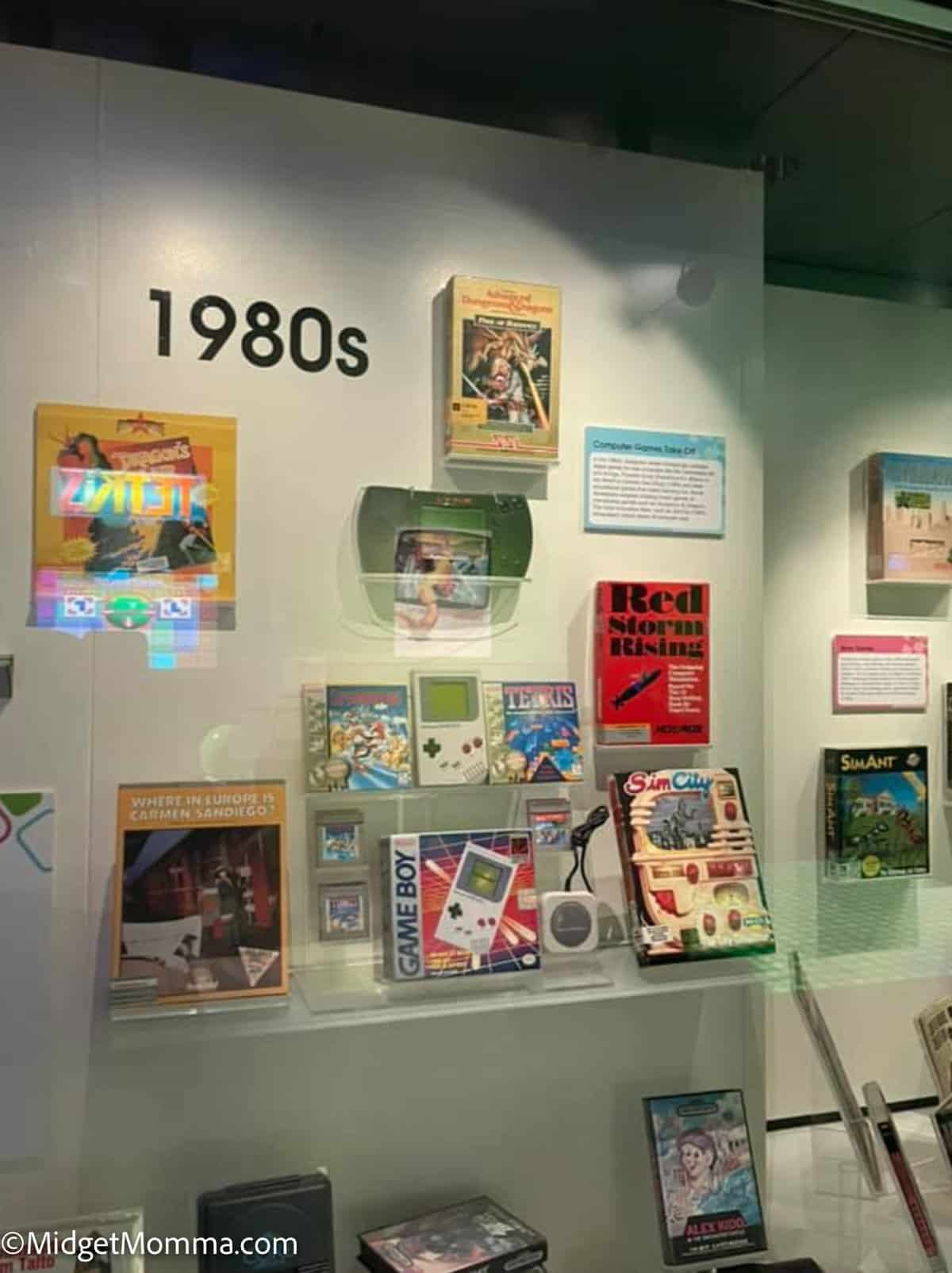 The child sized Wegmans is a section not to miss, the kids can play shop and play be checkers and all of them, even the older kids loved it.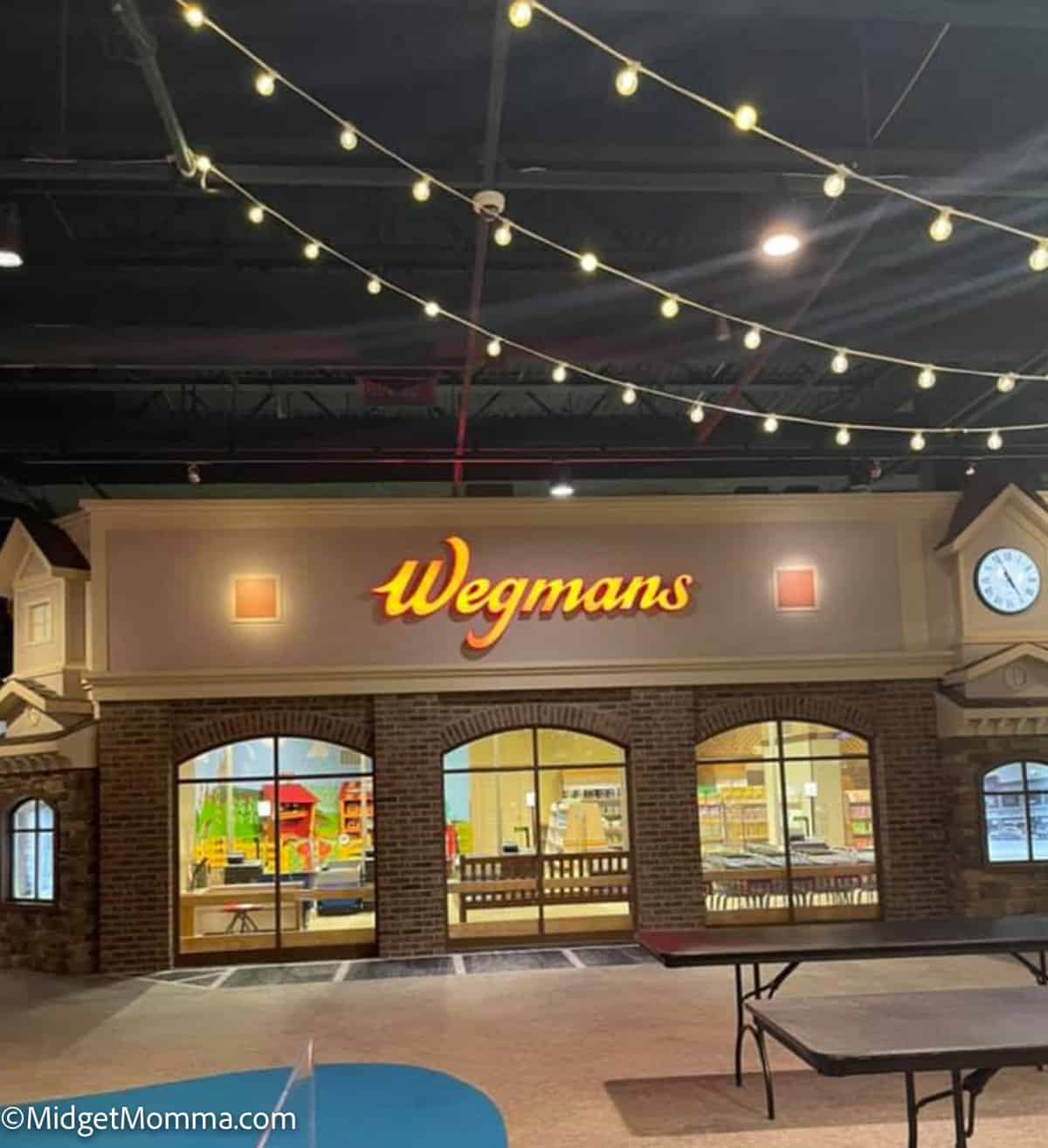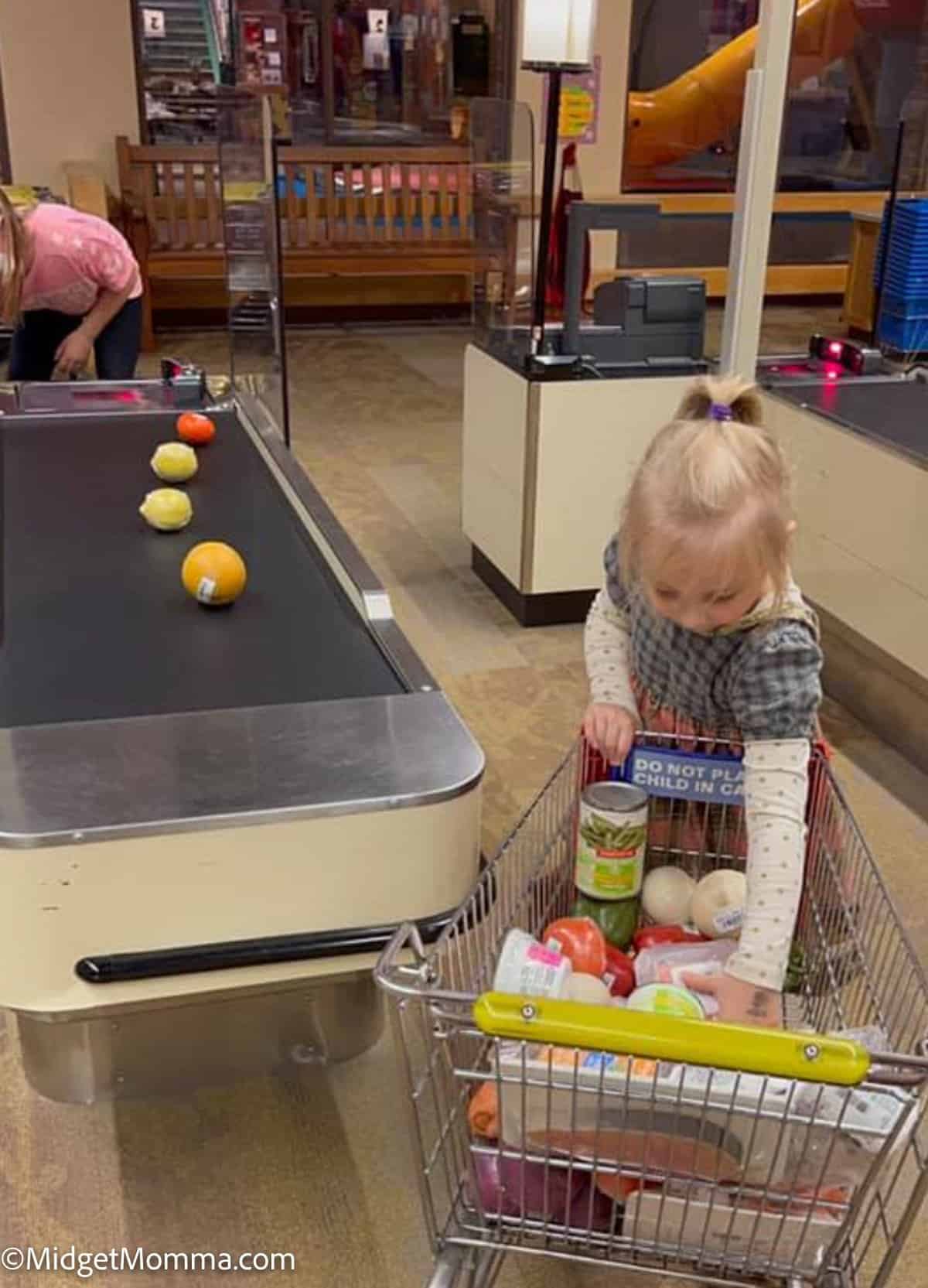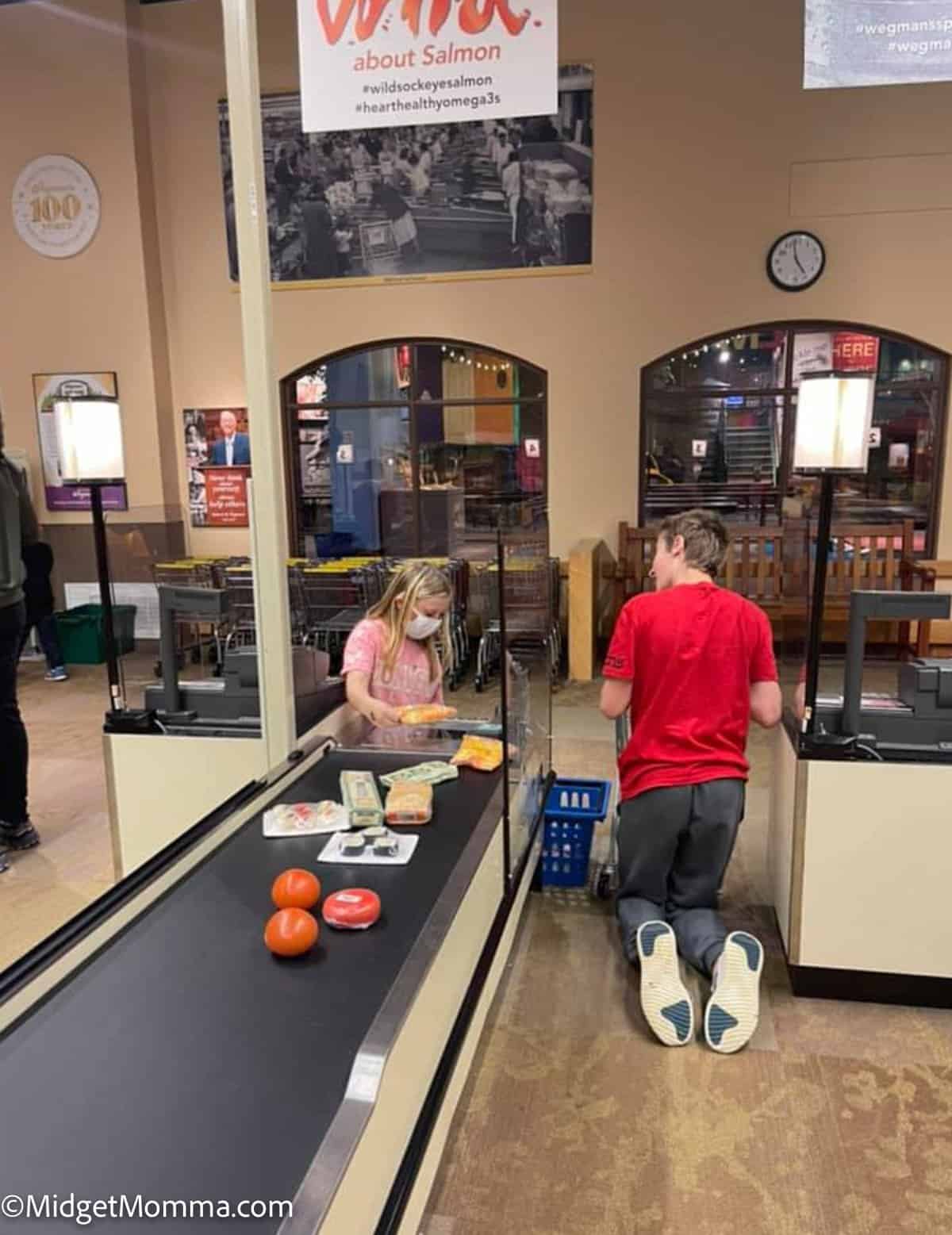 Take a walk down Sesame Street and explore and play.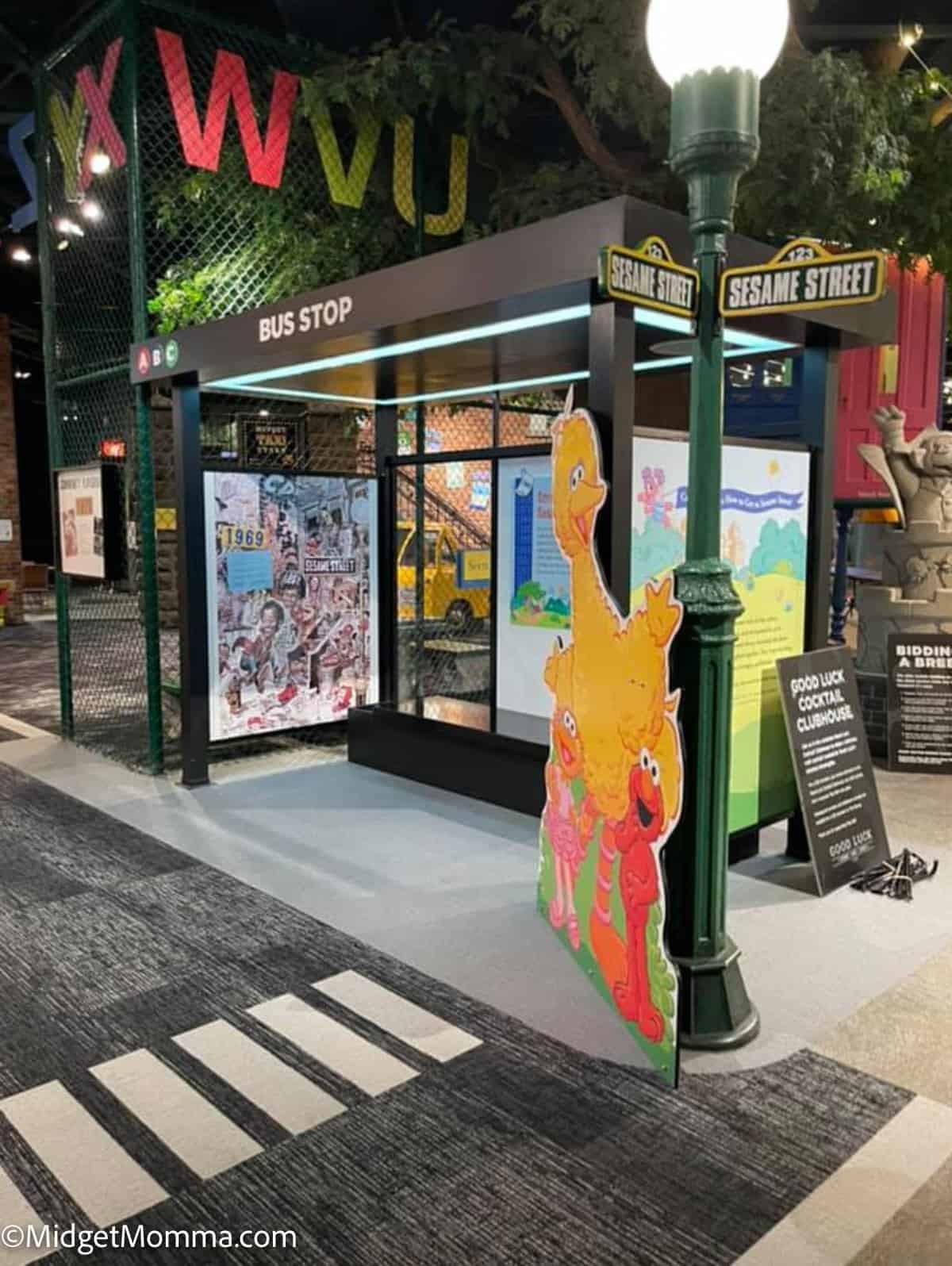 Explore the Bearinstein Bears and hang out in their village where you can pick fruit, sell fruit, jump rope and more!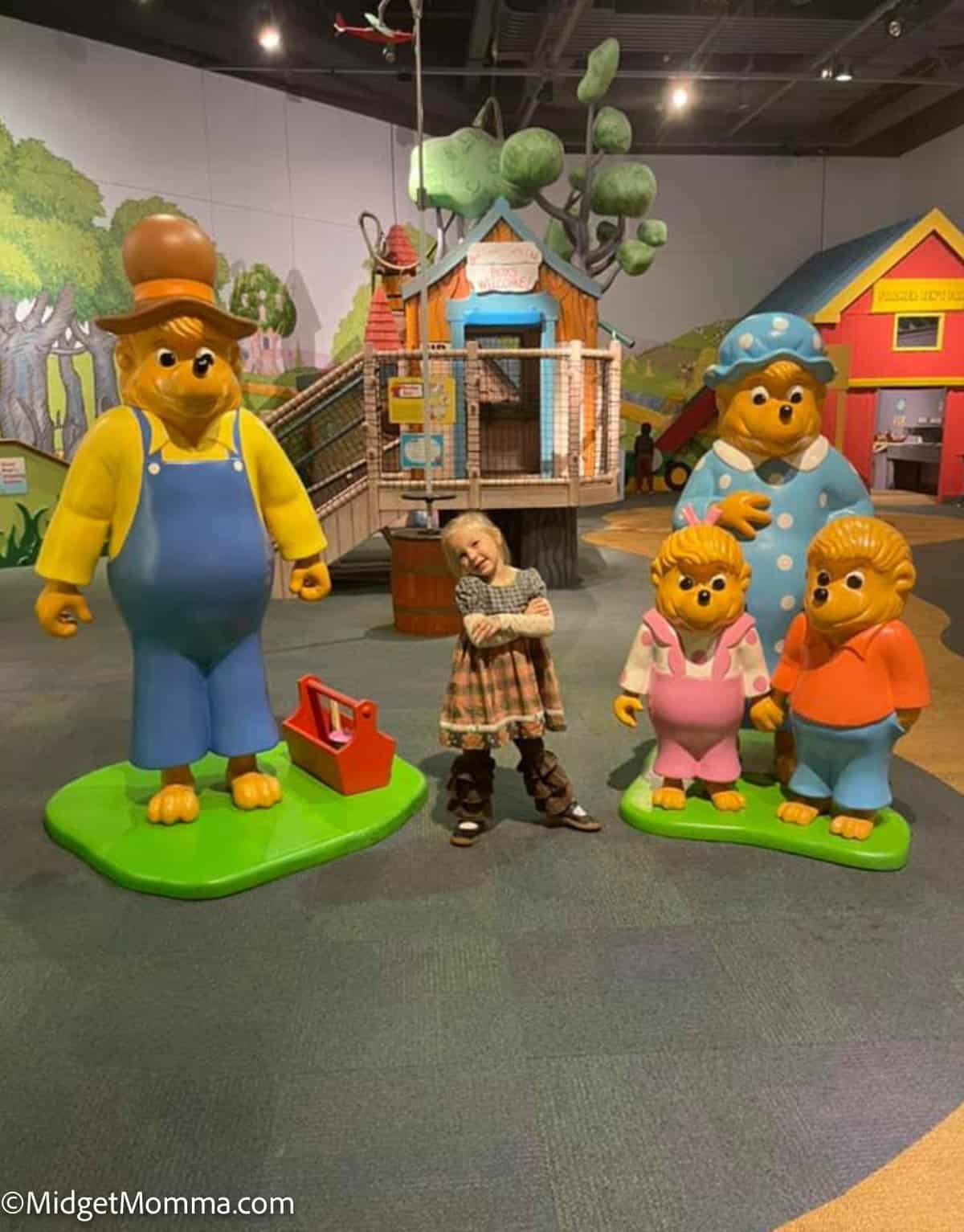 And so much more for the whole family to enjoy! Again I highly suggest making this stop a full day stop as there is so much to do and getting the kids to leave as they were closing was difficult, no one was ready for the fun to stop.
Rochester Museum and Science Center
When you visit the RMSC Museum, you can discover something new through more than 200 hands-on exhibits, spectacular live science shows, authentic collections, and programs for lifelong learners.
When I first told the kids we were going to a science museum one of our kids was less than thrilled, but upon entering the building they couldn't get enough of everything there was to do. The hands on learning was so much fun and got my non-science loving kid fully engaged in learning about science while having fun.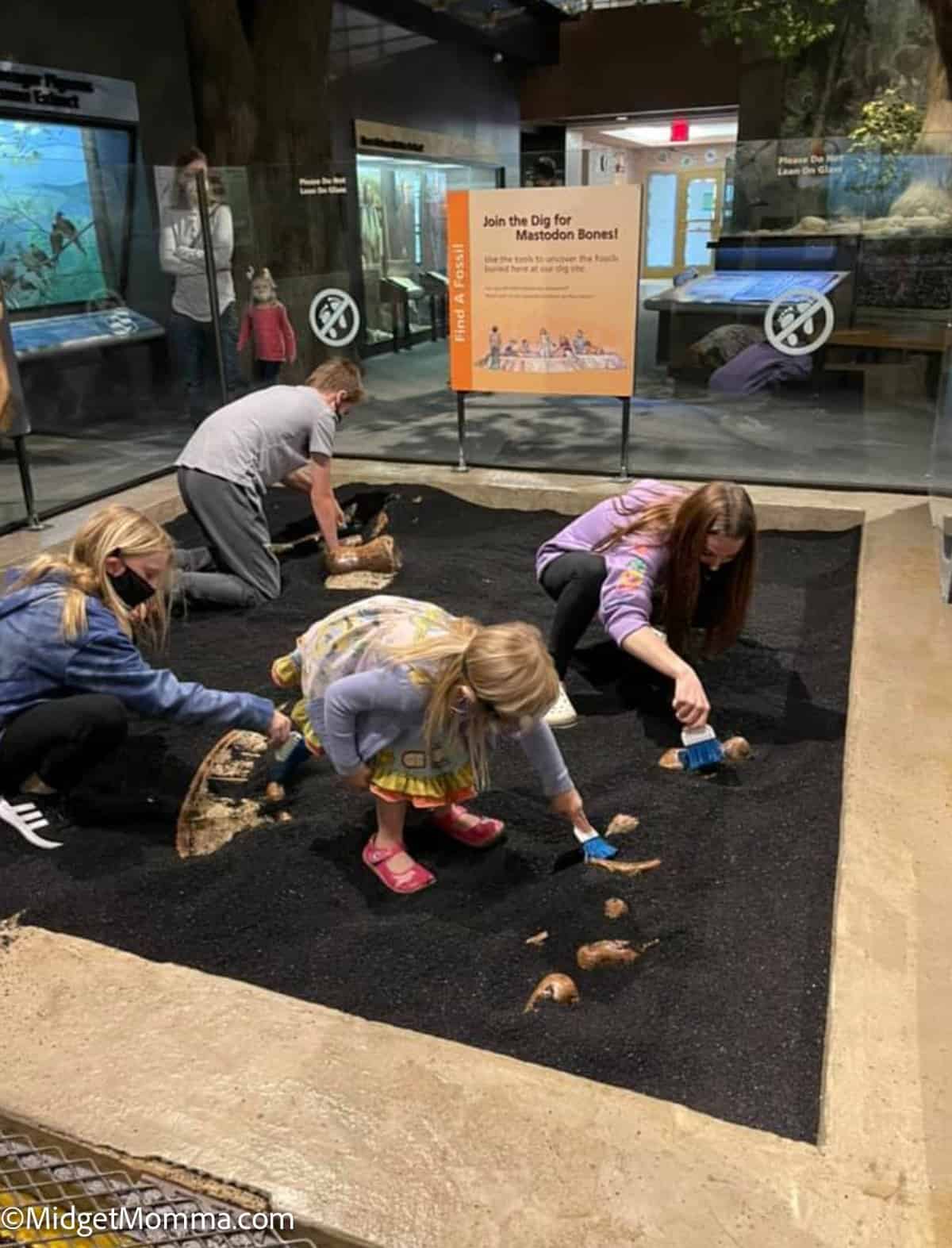 The museum is broken up into sections. Upon entering you can explore the awesome Dinosaur exhibit, dig for bones just like archaeologists do and learn about early science and history.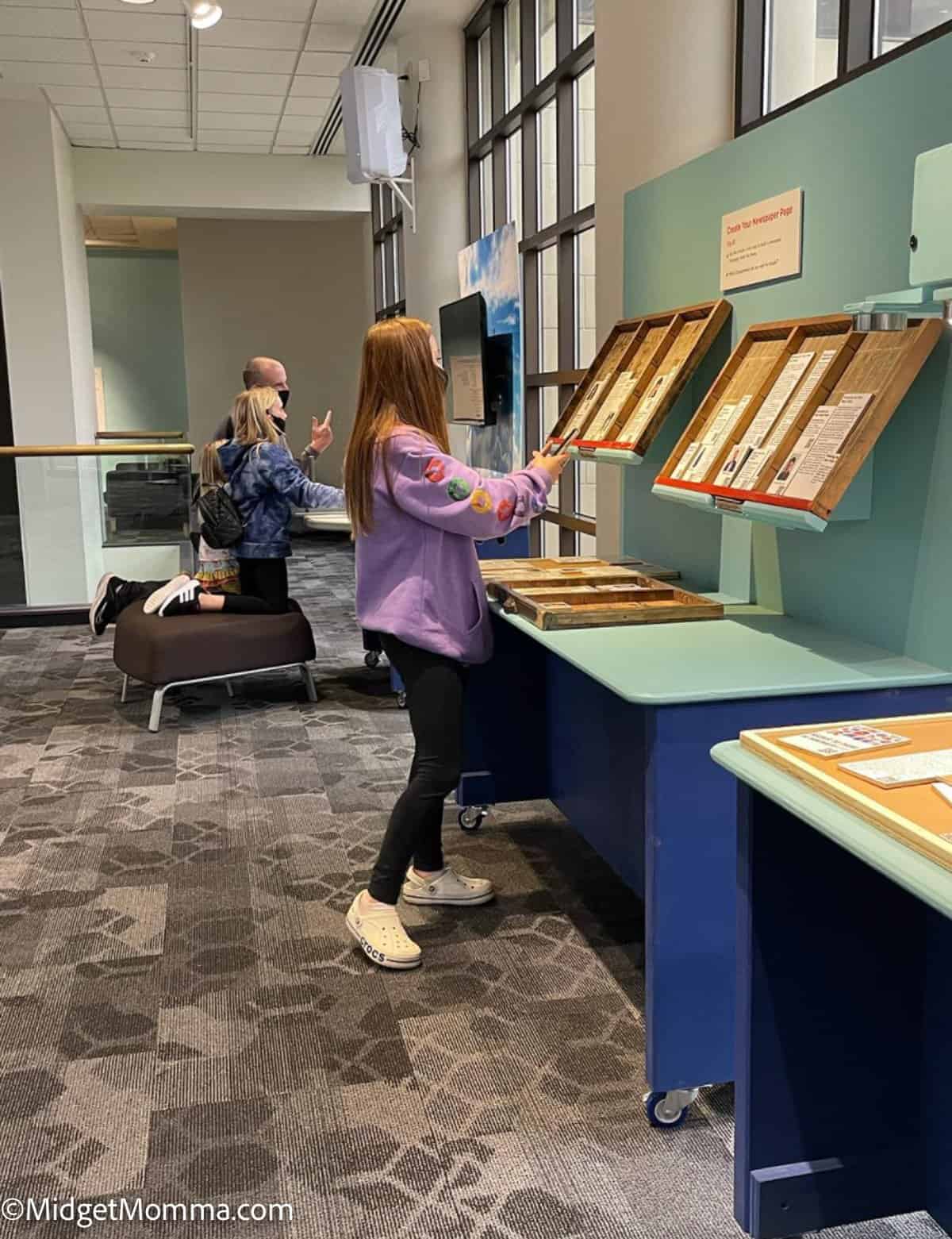 Then move on to hands on fun upstairs where you will learn about noise and get to make noise with all different objects.
Plenty to do that will make kids of all ages enjoy the location, have fun and learn at the same time.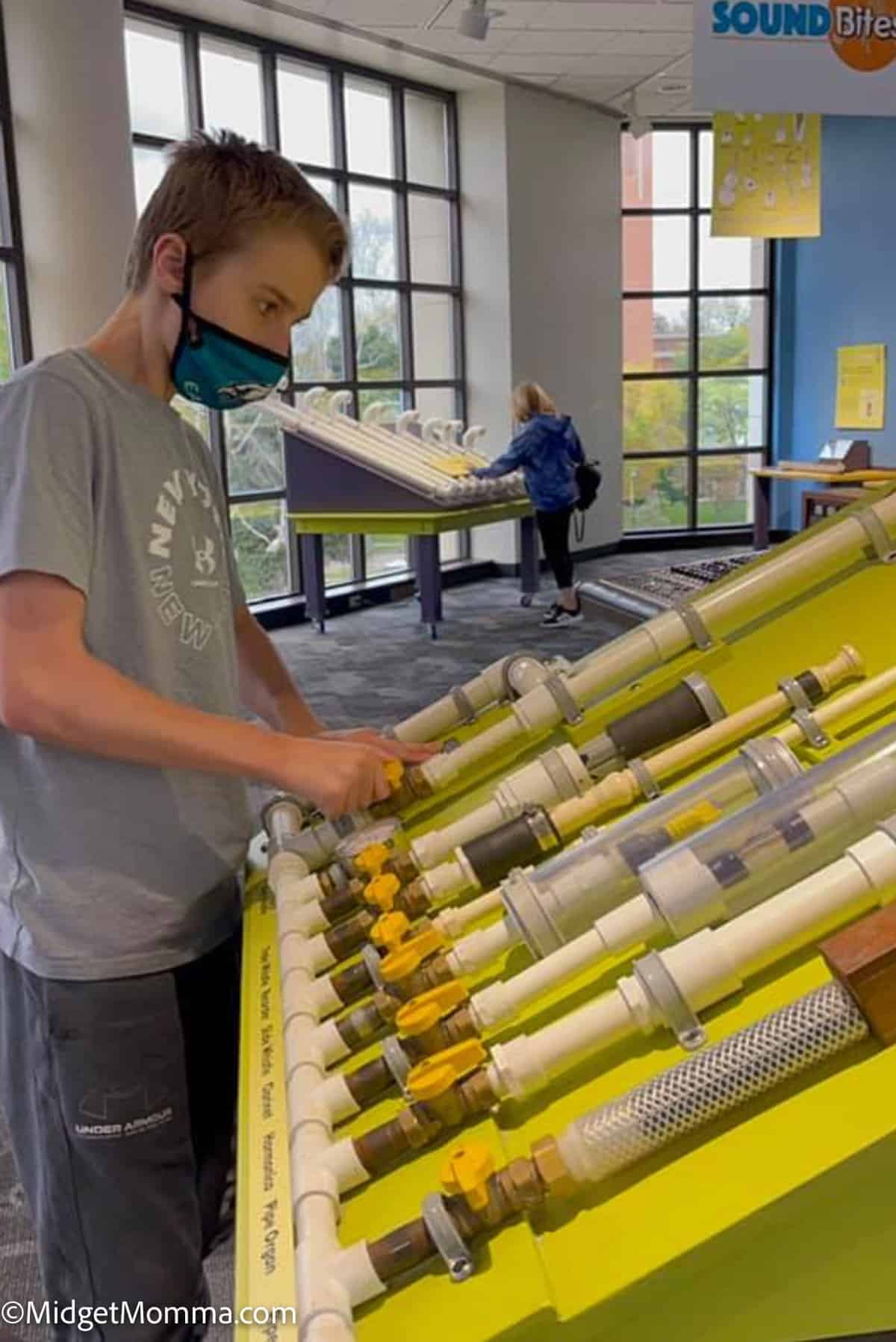 Eating With Kids in Rochester New York
If you have teens, or even any age kids for that matter then you know that many times the food can make or break a trip. The is no lacking of Things to do in Rochester New York with kids when it comes to food and finding food the kids are going to love.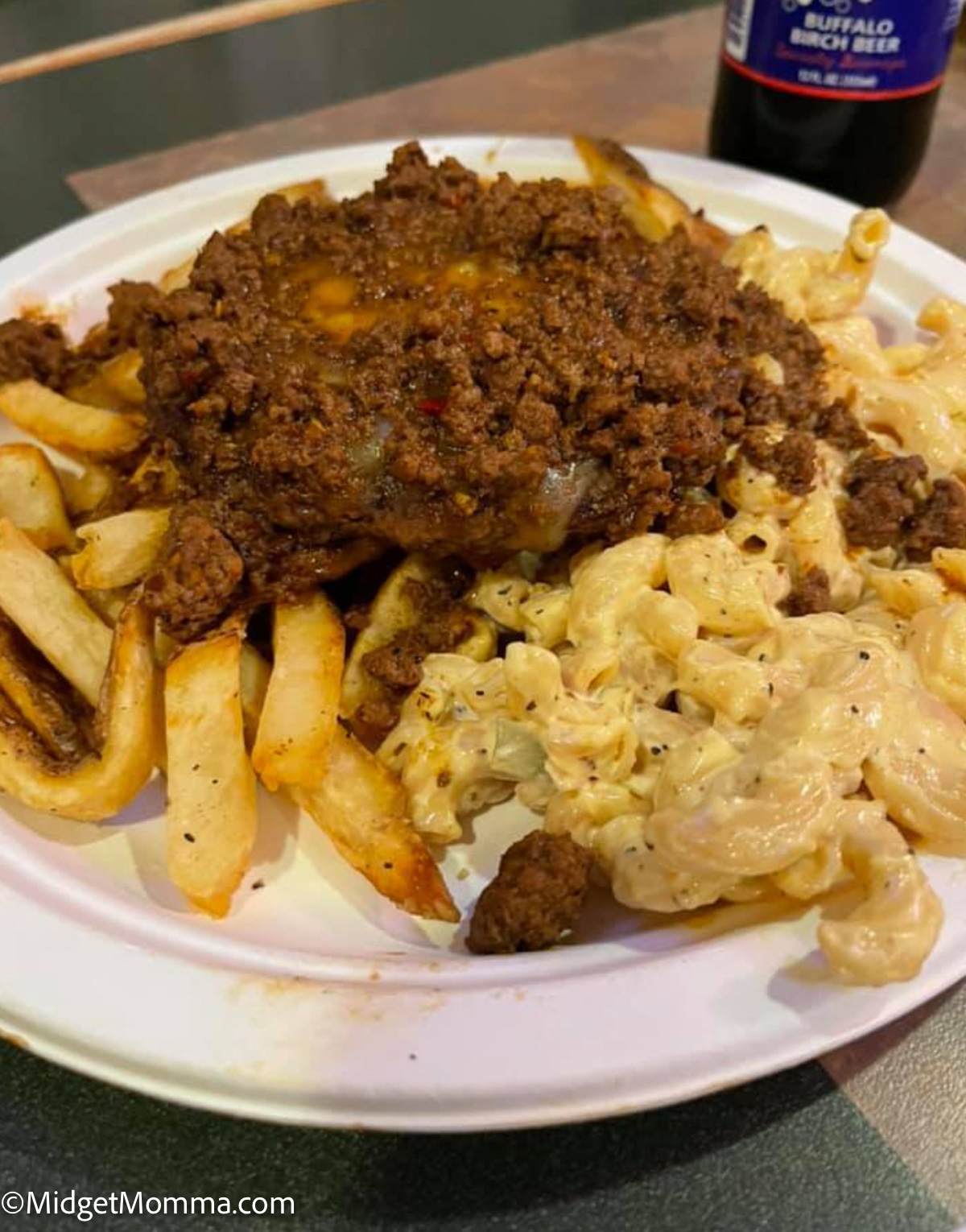 Eat Garbage Plates
If you have kids who love food then you are going to love the speciality item that is what Rochester New York is known for. Garbage Plates! Depending on the place you are eating at they may have a different name like a trash plate, or an everything plate but all you need to know is they are totally delicious and the kids are going to love them!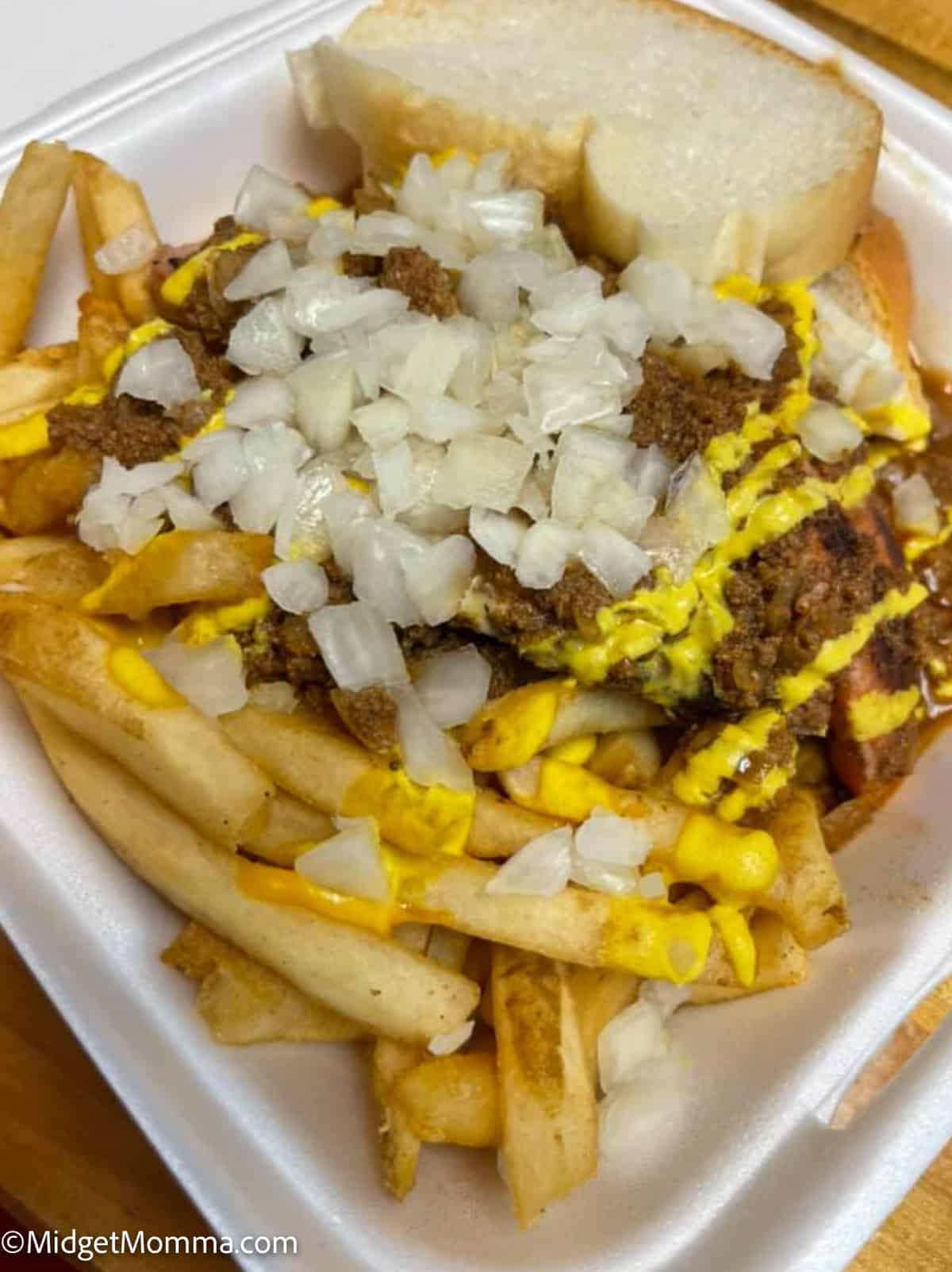 There are lots of places that have them, we went to 3 different places to enjoy them and they were all amazing! If you are looking for dinner or lunch spots, these were the ones we loved having Garbage and trash plates at.
Sticky Lips BBQ Juke Joint: 830 Jefferson Rd, Rochester, NY 14623
Bill Grey's : Multiple locations around Rochester New York.
Dog Town Hots: 691 Monroe Ave, Rochester NY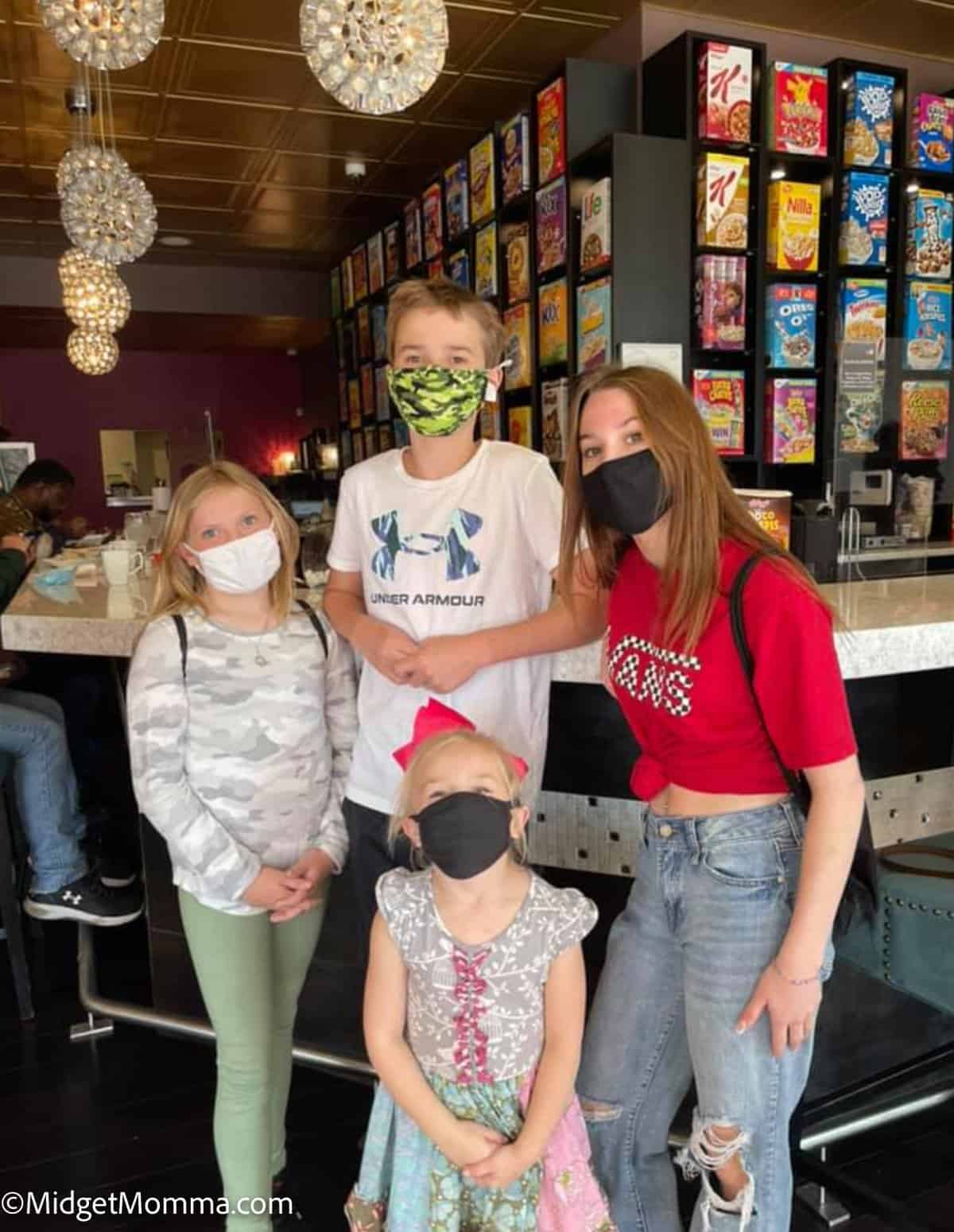 Eat at Morgan's Cereal Bar
Morgan's Cereal Bar is the home of the "famous" cereal infused waffle! This family friendly environment is a place where anyone can come and enjoy your favorite hot or cold cereal with a variety of toppings. Our menu includes many other unique and favorite breakfast items.
I am just going to leave you some pictures of some of our breakfast items as there really aren't many words that can describe the deliciousness that is this unique restaurant. You have to put this on your list if you are going to Rochester New York with Kids because they will love it!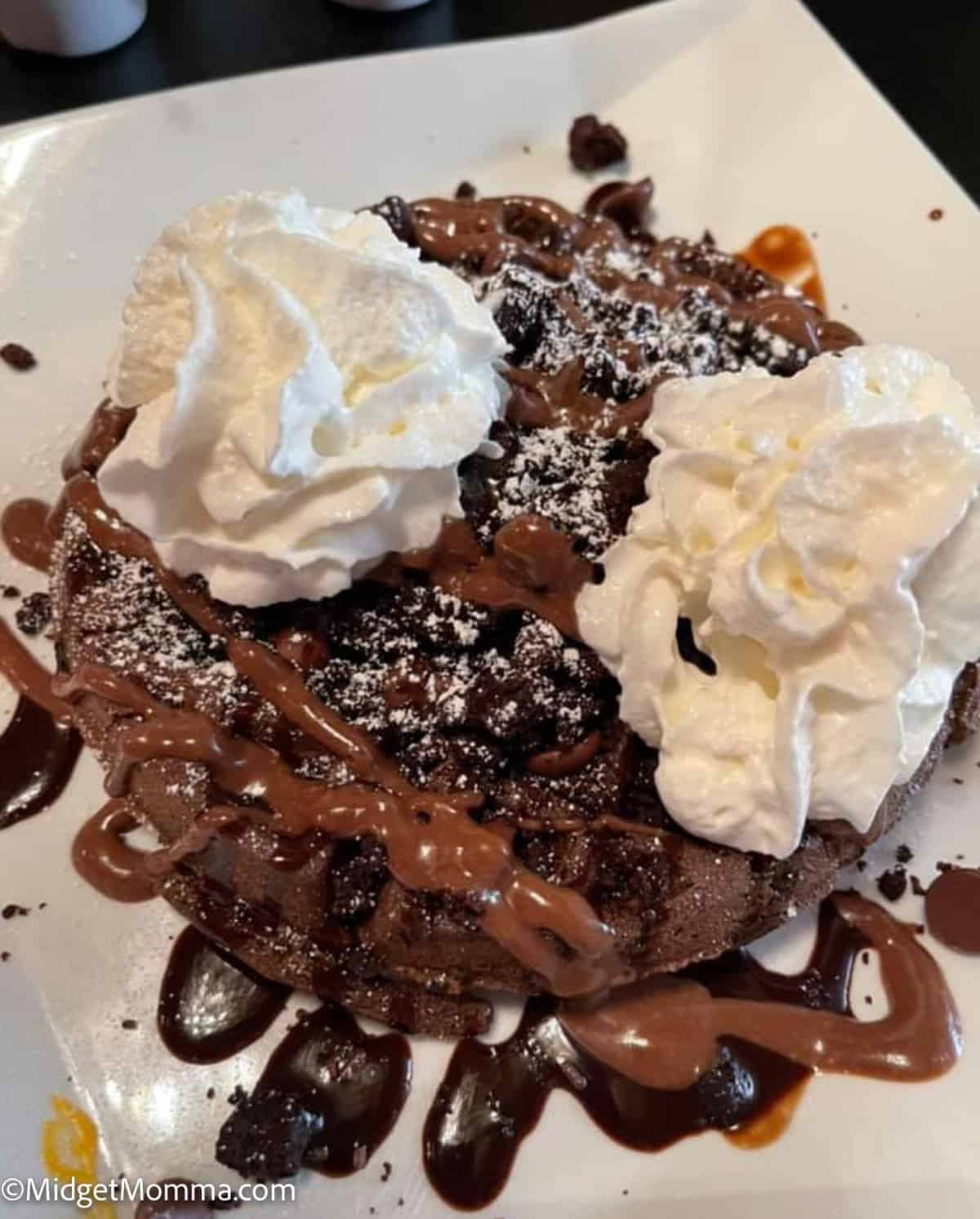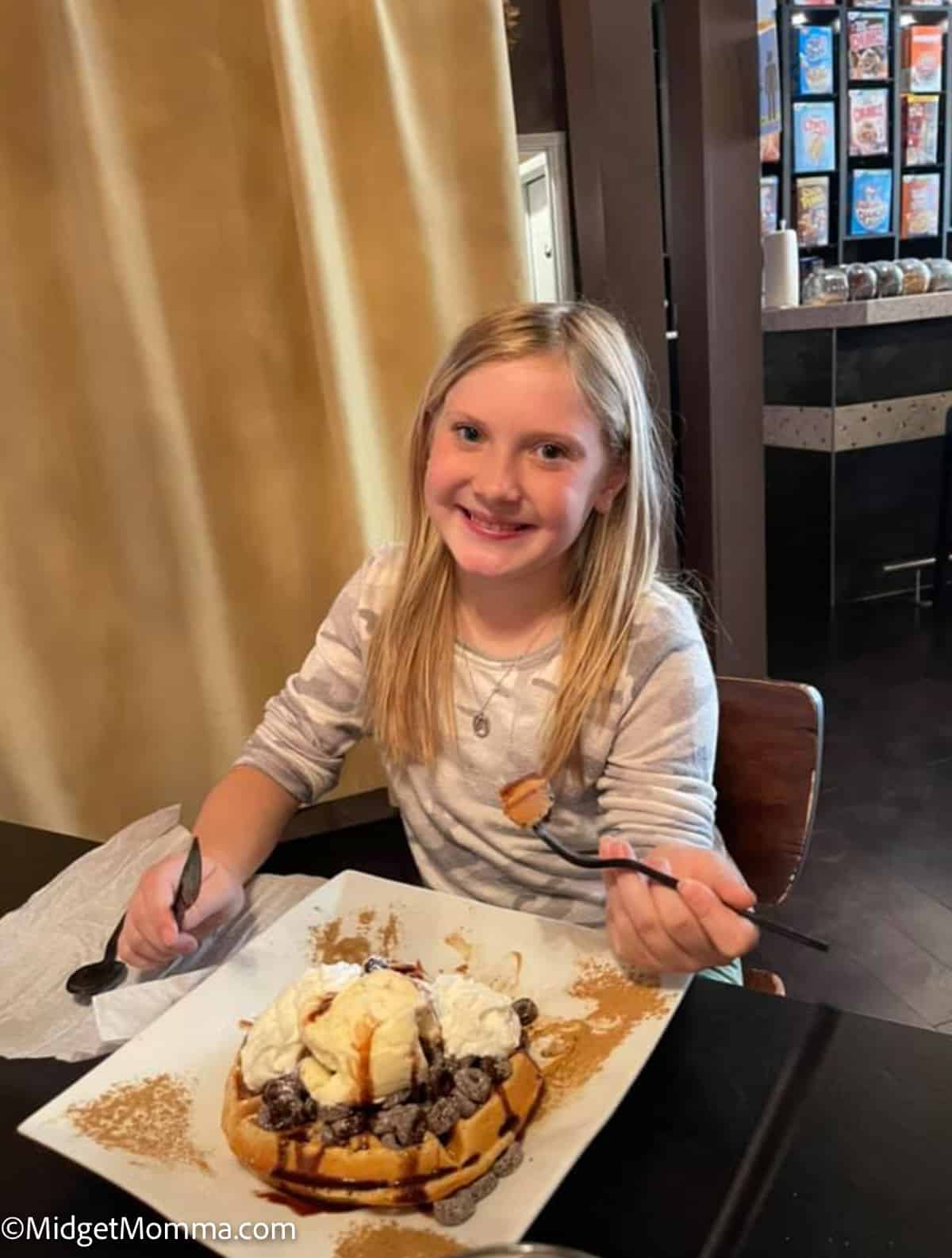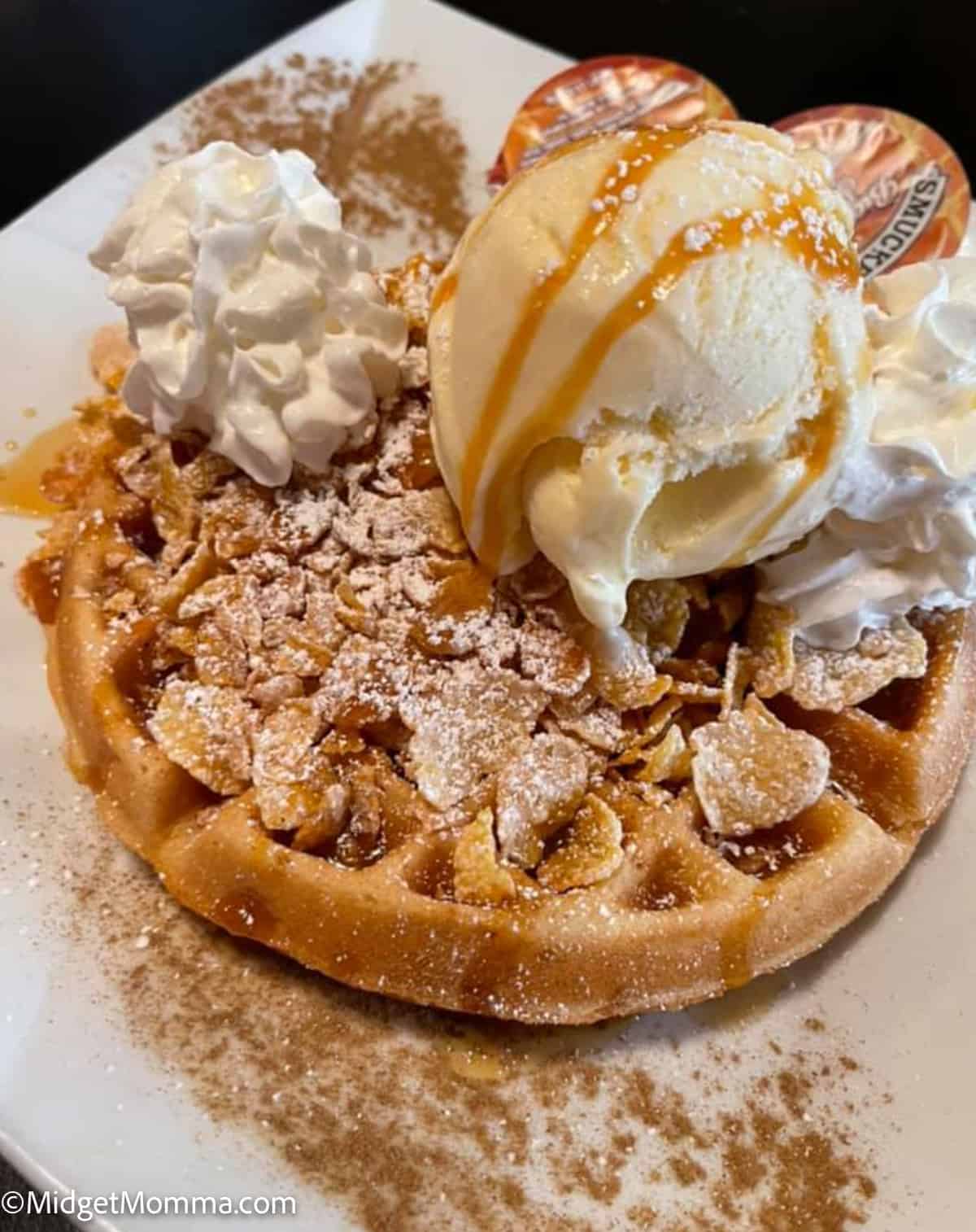 If you are looking for a fun and tasty meal for kids who love Cereal then you need to make a stop at Morgan's Cereal Bar. The shop is adorable and the food is totally one of a kind. From waffles, to pancakes and then fun cereal combinations with fun toppings you can not go wrong stopping here for breakfast or brunch!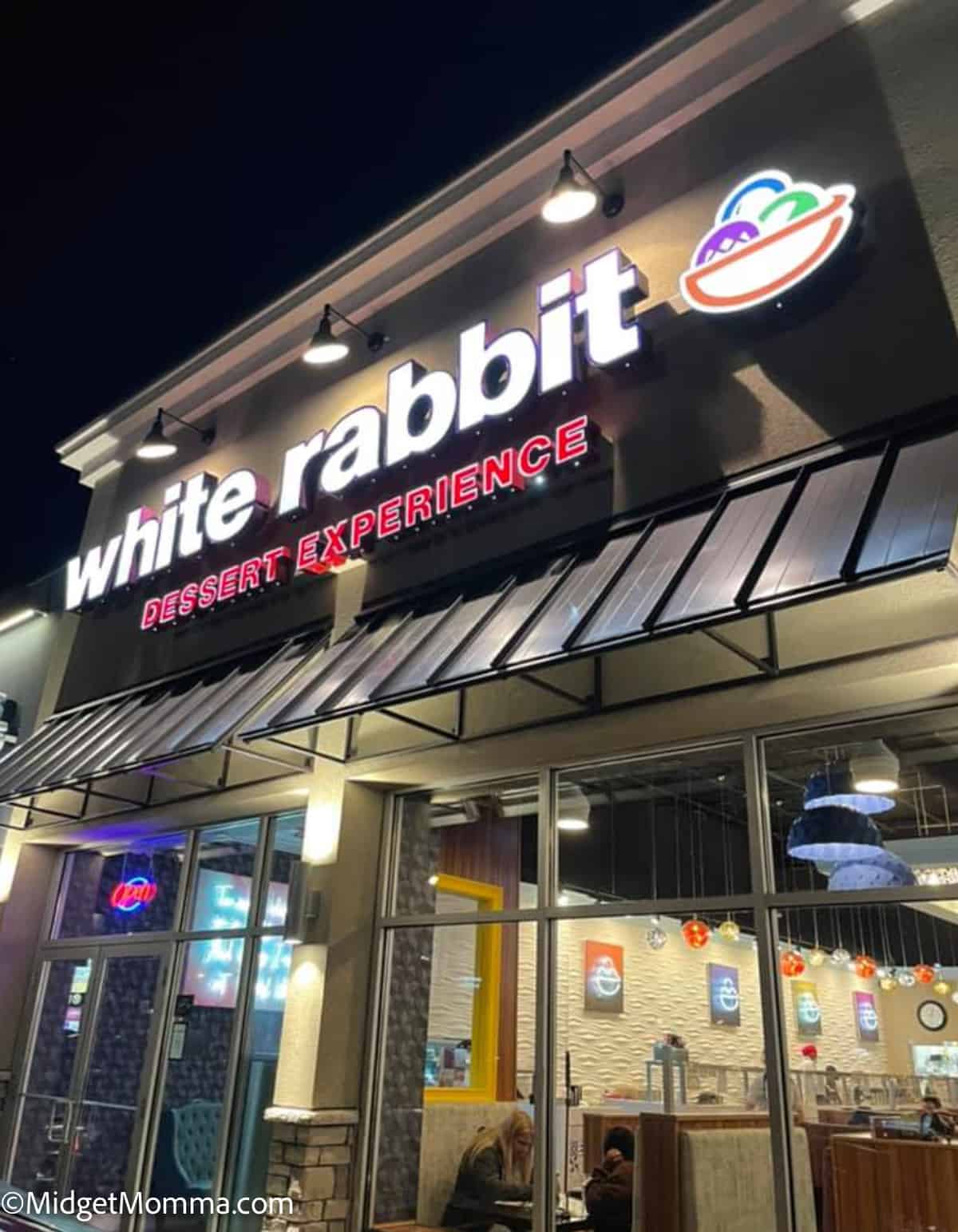 Eat Dinner at White Rabbit Dessert Experience
yes I said dinner. One night the kids asked if we could skip a traditional dinner and find something we don't normally do. We said yes and found ourselves having dessert for dinner and walking out plenty full and everyone all smiles. From milkshakes to sundaes and so much more you have to put this on your list if you are going to Rochester New York with Kids because they will love it!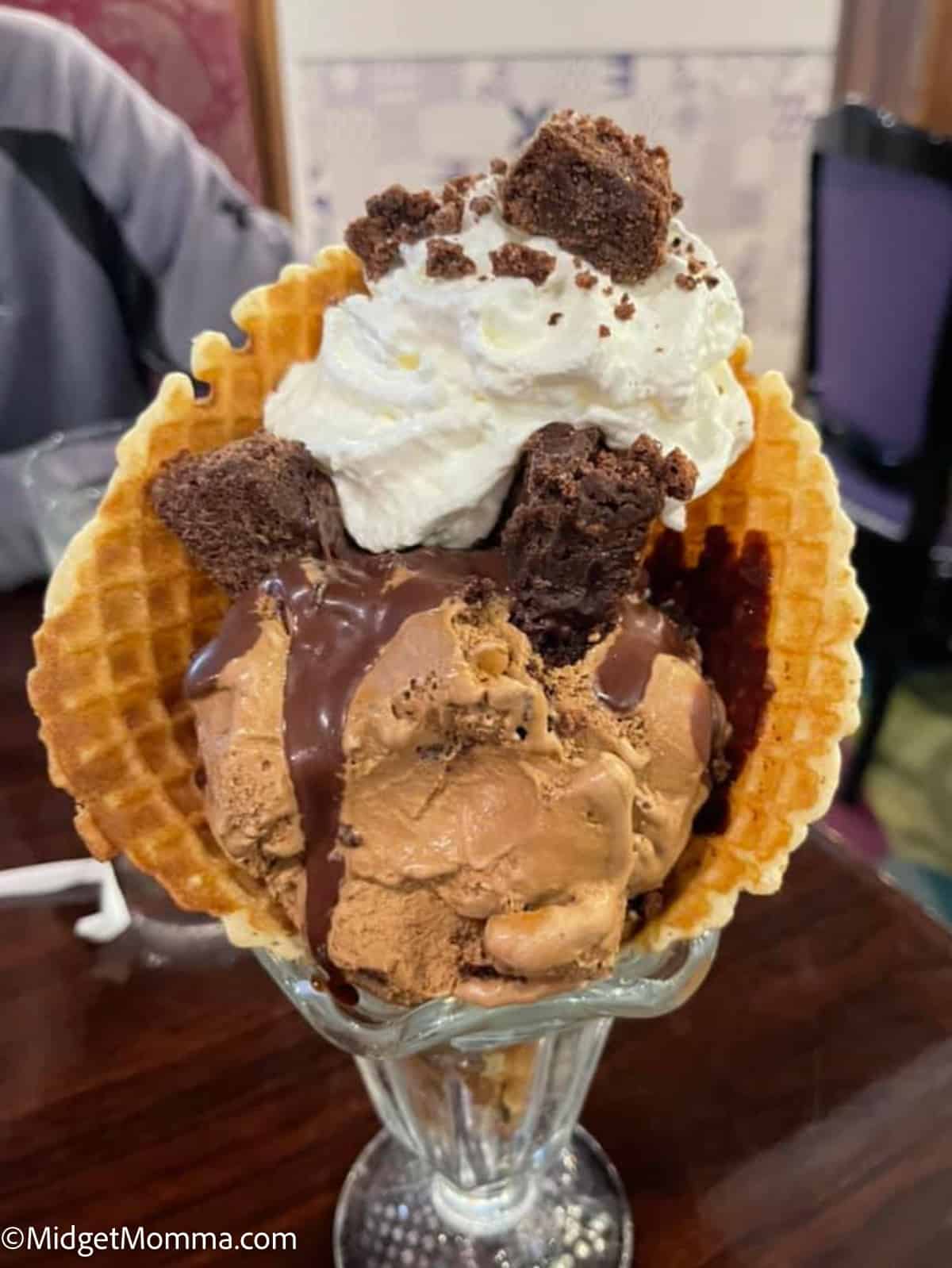 Looking for more Trafvefl fun with Kids? Check out some of the other destinations we have covered!