If you do not know why you need a savings account, you want to read this. It is really important to know why you need to have a savings account.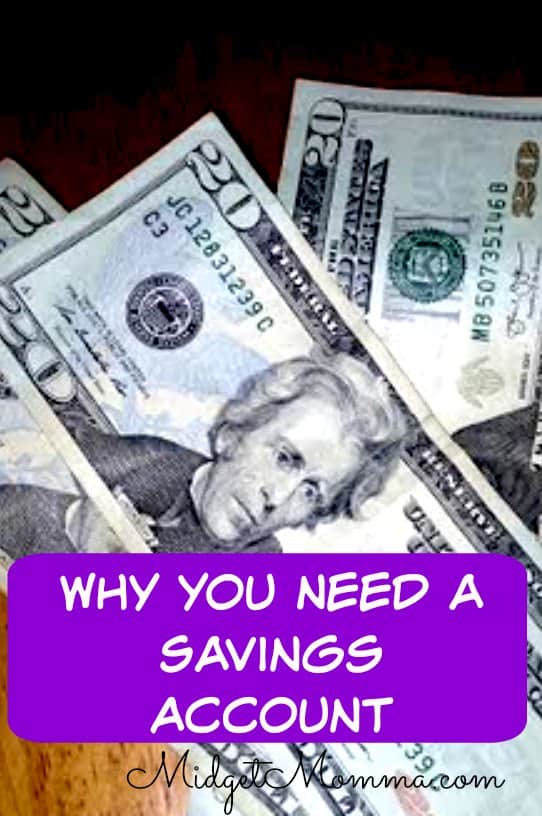 You might be looking at your budget saying "Oh my gosh  every last penny is used up" why in the world do I need to have a Savings account when each month I am just getting by and the thought of putting money in to an account that you do not touch while making ends meet is tough sounds pointless but I can promise you that it is not pointless and it is needed. It will also make you feel much better about things in general and put less worry in your life.
If you are needing a savings account, you can get a FREE Savings account from Capital One! This is the one I use for my kids! There is no minimum to open it and no fees!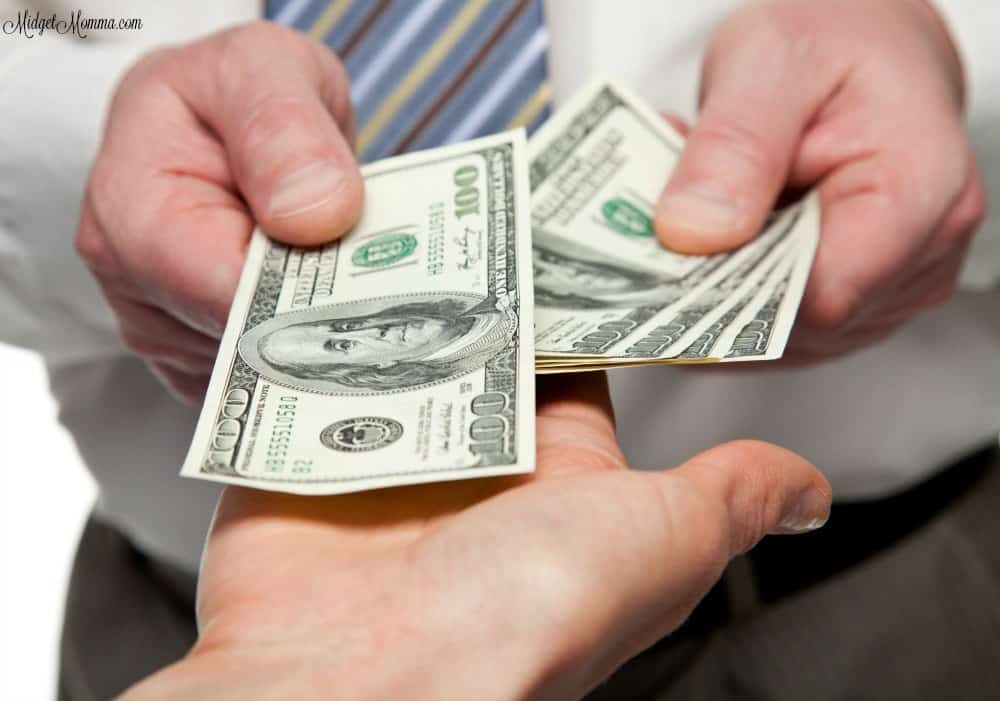 There are many reasons you need a savings account, but the main one for us is so when something happens we are not scrounging around trying to pull money from our pay check (that will then lead us to being short for bills and groceries) to pay for something when it comes up. I know it is not easy to do, but giving up a coffee at Dunkin Donuts a few times a week and putting that money in a savings account will add up and it will help you be less stressed when it comes to your finances. When Tom and I first started building our savings account years ago we cut back on the extra to give ourselves the ability to have peace of mind, but it is not easy when you are living pay check to pay check.
Why you need a savings account
 Peace of mind. If you know that you have $1000 in your savings account and say your car breaks down and you need to fix it you are not having to scrounge around trying to pay it. You can use the money in your savings account and then replenish your savings account.
Big issues cost big money. For example, the car needs new tires because I ran over something and blew a tire. That is a lot of money to pull from the paycheck and then it ends up taking money away from the expenses that we have to pay monthly. But if I have a savings account with money in it I just use that savings account money to pay for the car repairs. Then after using that money I replenish it the same way I built it up.
You need to plan for the future. You won't always be working, at some point you will want to retire and putting money away now will make it so later on in life you have money to live off of. Even if it is just a few bucks here and a few bucks there it adds up and you will have it for later.
Save for Big ticket purchases. Many times we have an idea of something we want to buy in our heads, a new TV, a car anything and the easiest way to do it is to grab a credit card and swipe if you do not have the cash but then you end up paying a ton of interest on it and paying more then its worth. If you start a savings account for say your new car you want or even your TV, put the money in little by little and then when you have the money to buy it you have the cash and will not pay more then you should because you put it on a credit card that you would have to pay the interest on.
Emergencies. We have had a 2 year gap where Tom was unemployed and he was the main income for our household at that time with out our savings account our credit cards would have been maxed out in those two years. Even with us living pay check to pay check when he was in the military we had built up enough in our savings that we were able to survive (not that it was easy to survive on) on what he got from unemployment and what we had in the savings account with out drowning ourselves in a ton of debt.
Discourages you from making purchases you don't really need. It is easier to spend money that is cash or attached to your debt card but money that is not in your every day spending account is less likely to be used. It is harder to get to meaning it will cause you to think about what you are about to buy and if you really need or want it.
Sets a good example for your kids. Instead of them seeing that you spend every penny you make you are showing them that you are putting money in the bank for later. This will help them when they get to the age of having their own money to think about how they spend it.
You earn Interest. Ok so on a Savings account the interest amount that you will earn is small, however you are still making the money you put in their grow and become more then what you put in because of the interest.
Also check out More Ways to Help you in your financial journey: