Looking for some super tasty Air Fryer Recipes to try out? Then you are in luck! I have found some super tasty air fryer recipes that you are going to LOVE! Air Fryers are a great way to have a tasty recipe in a short amount of time and cook them in a healthier way the oil and still get amazing fried food!
You are going to love these amazing Air Fryer Recipes!
Air Fryer Recipes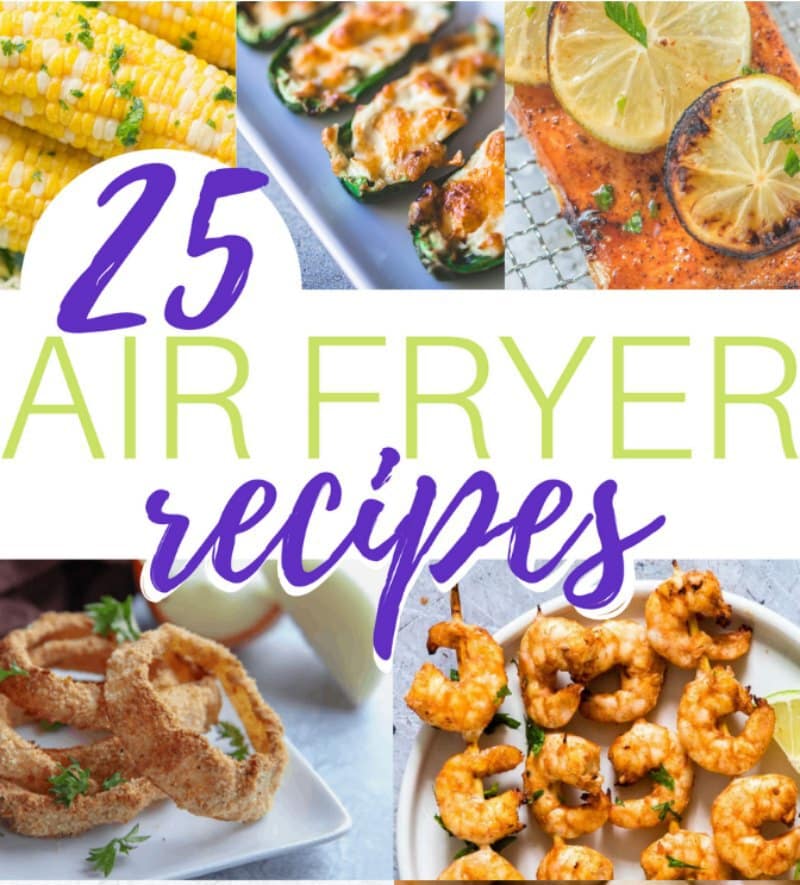 Ok, Now before we get into all of the recipes I am sure some of you might have some questions about using an air fryer, so I am going to help you get a little bit of info on using them. I do have a feeling though, that once you see how awesome they are, you will probably want to add one to your kitchen!
What is an Air Fryer?
An Air Fryer is an awesome kitchen appliance that cooks food by circulating air. Basically you are cooking food, with hot air. A fan inside the air fryer circulates the hot air and cooks the food.
You are able to fry food with NO oil and it is totally awesome! Yes, the Air Fryer gives you fried food with no oil, so it is a much healthier alternative to frying food!
You are able to get the amazing flavors of deep fried food with out all the mess and it is a healthier alternative!
What Can you Cook in an Air Fryer?
Really you can cook just about anything you want to in an air fryer. Everything from crispy chicken wings to pork chops and even veggies and desserts can be cooked in an air fryer!
Anything you would normally fry, those are perfect to cook in your air fryer! And you will still get the same amazing fried crispiness that you love, but with out all the unhealthy stuff frying food in oil gives you.
All those frozen foods that are quick and easy like chicken nuggets that you would normally stick in the oven, they are cooked so much faster in a counter top air fryer!
How to Clean an Air Fryer
Cleaning an air fryer is a breeze! Just take the basket or tray out, wash it and put it back in. You can hand was the base of them too! Many of them you can also just toss the baskets in the dishwasher!
Advantages of an Air Fryer
Aside from having healthier food there are lots of advantages to an air fryer!
Clean up is MUCH easier then if you are frying with oil. Not just the clean up of the air fryer, but there is no oil splatter all over the stove or kitchen counter to clean up! You also don't need to dirty a plate just for draining oil off the food.
Food is cooked fast! Just about every frozen food item I have put in my air fryer that I normally cook in the oven, cooks in about half the time!
Air Fryer Accessories
You won't always need accessories when you are cooking with your air fryer but sometimes you might, like if you are baking a cake. Depending on what air fryer you have or you decide to buy check on Amazon for all of the awesome air fryer accessories that they have!
You might also want to grab the Air Fryer Cooking Times Quick Reference! It makes figuring out cooking times soo much easier!
What Air Fryer is Best?
So before I share with you these tasty air fryer recipes, I have to tell you a funny story. We have gone thru 3 different air fryers. Each time Tom thought I was a bit crazy when the new one arrived. He didn't see anything wrong with the current one, so he didn't understand why I was getting another one.
It happened to be that I kept reading up on air fryers and finding one that was better then the previous one until I settled on the one I have now.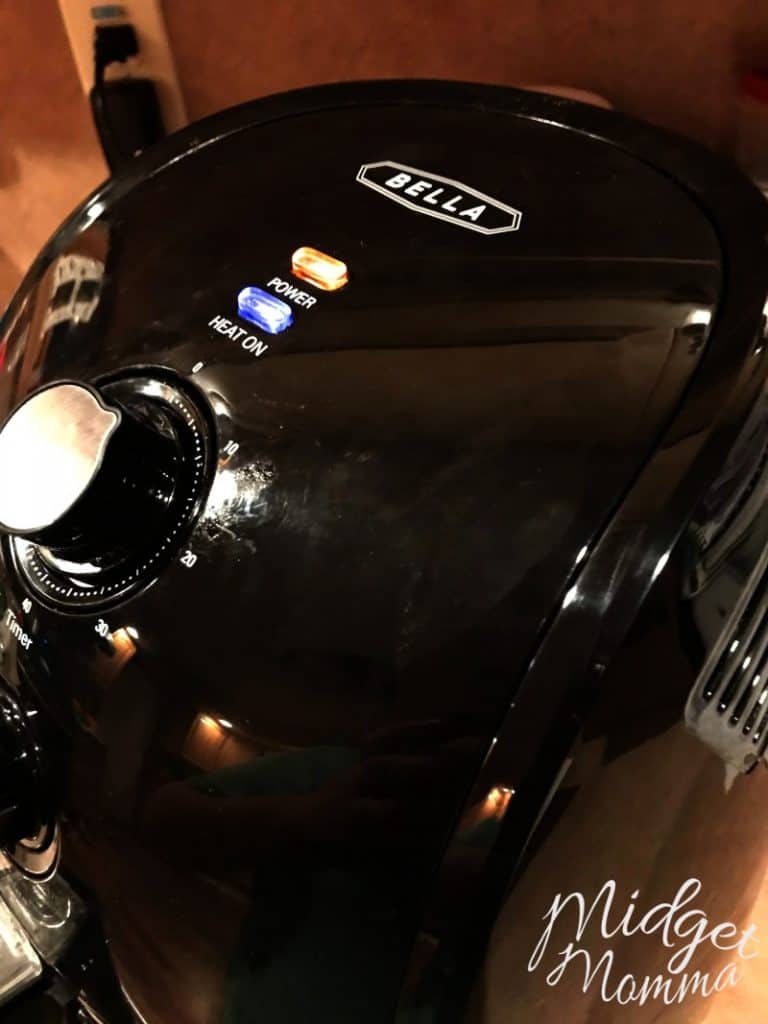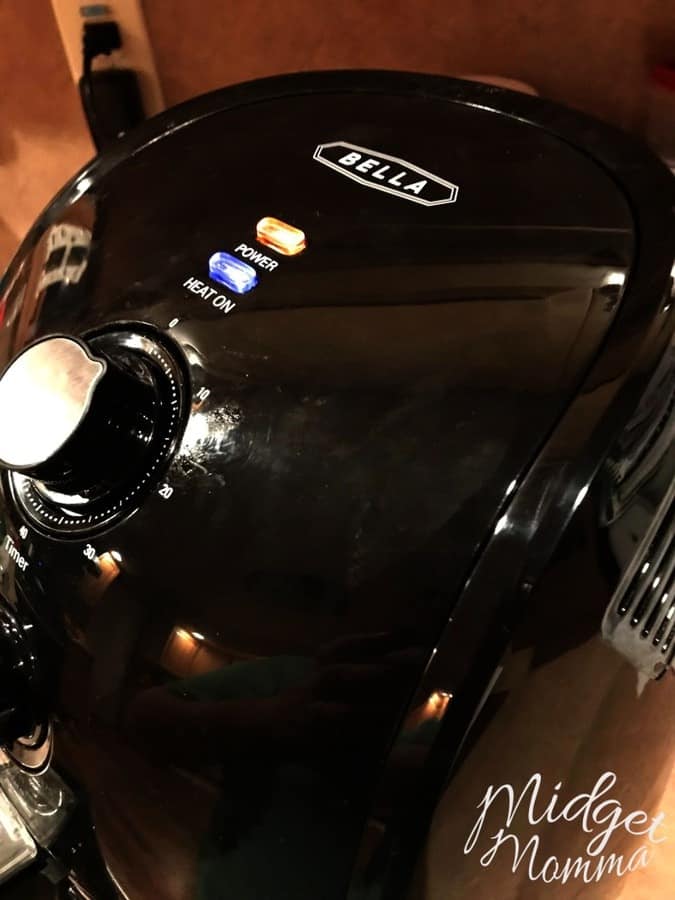 But I have to say, that while I kept changing air fryers, the ones I had previously were AMAZING too! Previously I had the Bella Air Fryer. After the Bella, I had the Phillips Air Fryer. Before telling you which one I have now, I will say the only thing that I miss about both of those is that they were circular. There were more accessories that I could use with them.
I currently have the Cuisinart Air Fryer Toaster Oven. This thing is the BEST appliance in my kitchen next to my Keurig and my KitchenAid Mixer. 
Not only does it air fry amazingly but it has 6 other features! It can Air Fry, Convection Bake, Convection Broil, Bake, Broil, Warm, and Toast! I ditched our toaster, and our air fryer when I got this one. And I haven't looked back since!
Plus I use the broil setting and the oven setting for quick things, and it is SOOO much faster then waiting for the normal oven to heat up!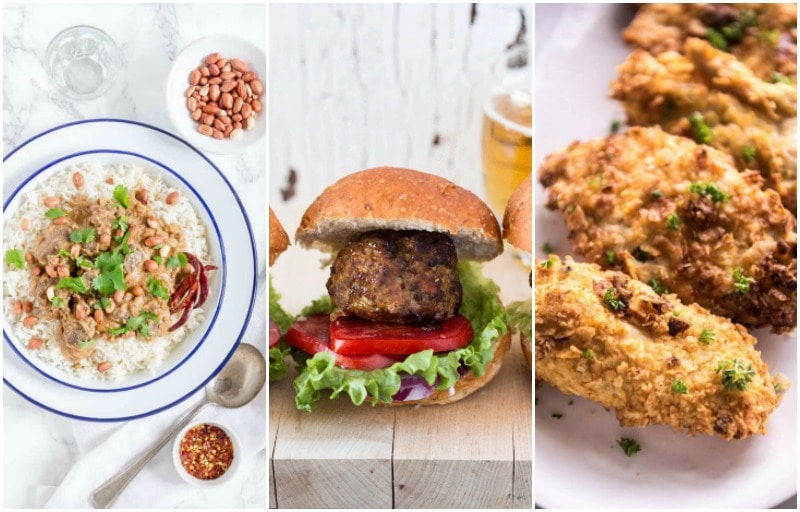 Air Fryer Main Dish Recipes
Skip making lots of dirty dishes, or heating up the oven. These air fryer main dish recipes will be perfect for dinner!
Cilantro Lime Air Fryer Shrimp Skewers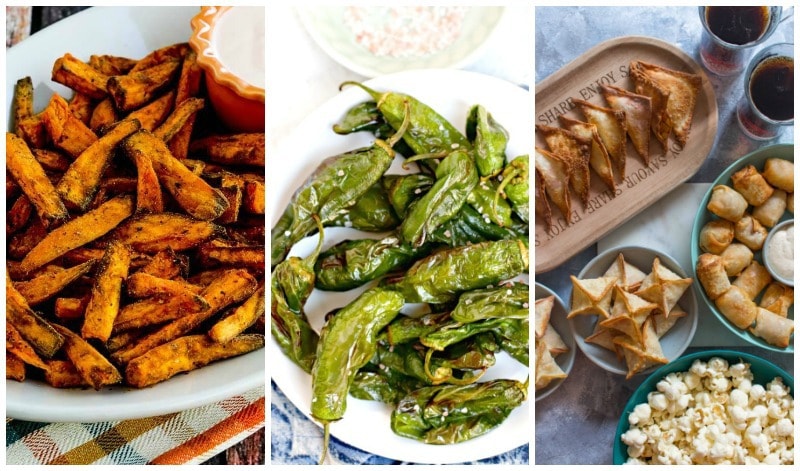 Air Fryer Side Dishes
Make these tasty air fryer side dishes to go along with your main course!
Air Fryer Spicy Sweet Potato Fries
Air Fryer Desserts
I couldn't leave out desserts! Desserts made in the air fryer, how fun!
Looking for more tasty recipes? Check these out!
Amazing Pasta Sauce Recipes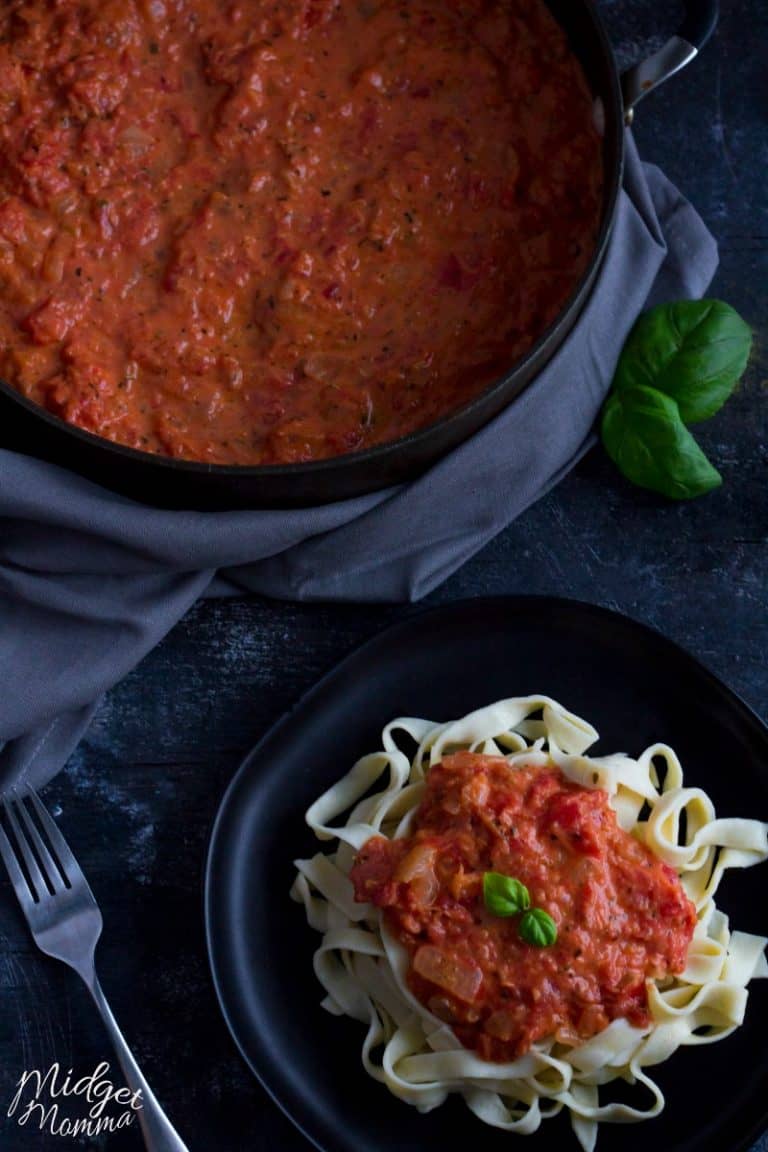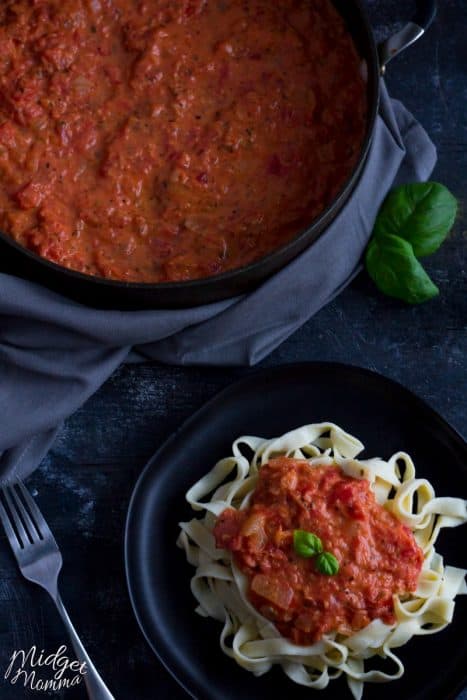 Low Carb Spaghetti Squash Recipes