Whether you are looking for a low carb spaghetti squash option or just looking for different spaghetti squash recipes, this list of spaghetti squash recipes is sure to delight your taste buds.
Low Carb Spaghetti Squash
When giving up carbs, things like noodles can be one of the highest parts. There are many great dishes that call for noodles and you might be wondering how you would make them without being able to use the noodles. That is where low carb spaghetti squash comes in. It is a relatively inexpensive vegetable and one squash makes a lot. But you might be wondering how this squash can be like noodles in a pasta dish.
Spaghetti squash is cut open and then you remove the seeds. Once the squash is roasted with a little oil and seasoning, you use a fork to pull the strands of squash loose. As you scrape the flesh of the squash, low carb spaghetti squash "noodles" start to appear. While these noodles are not a soft as a spaghetti noodle, it does taste fantastic and is a great way to have a low carb meal, that doesn't make you miss your favorite pasta dishes.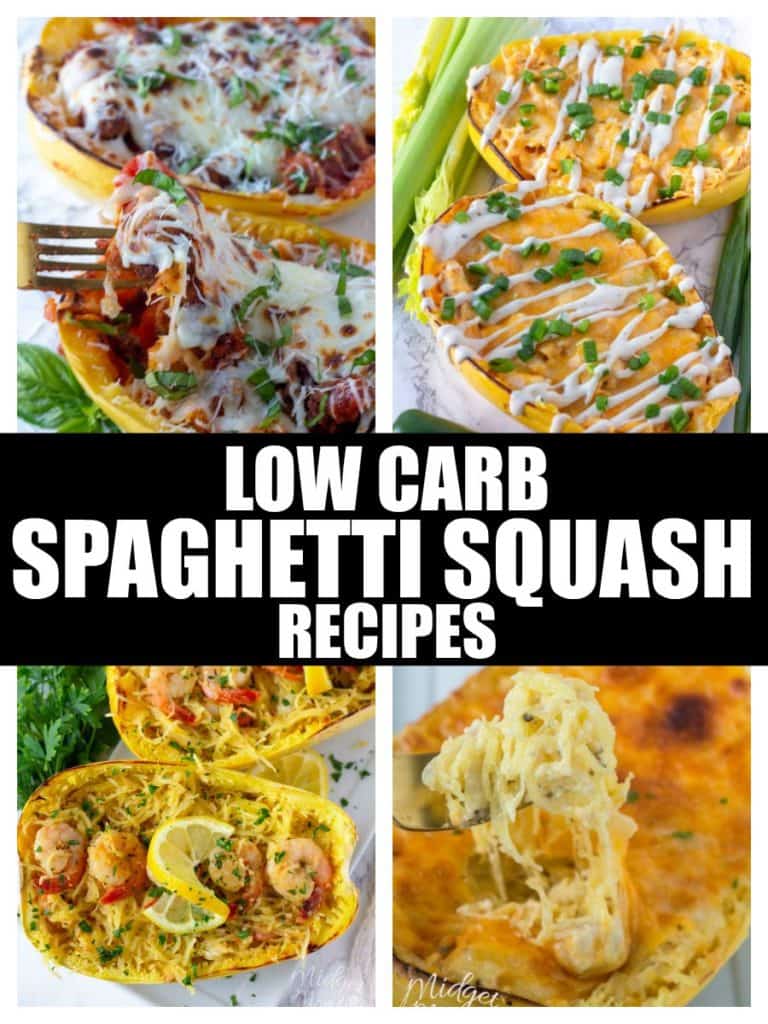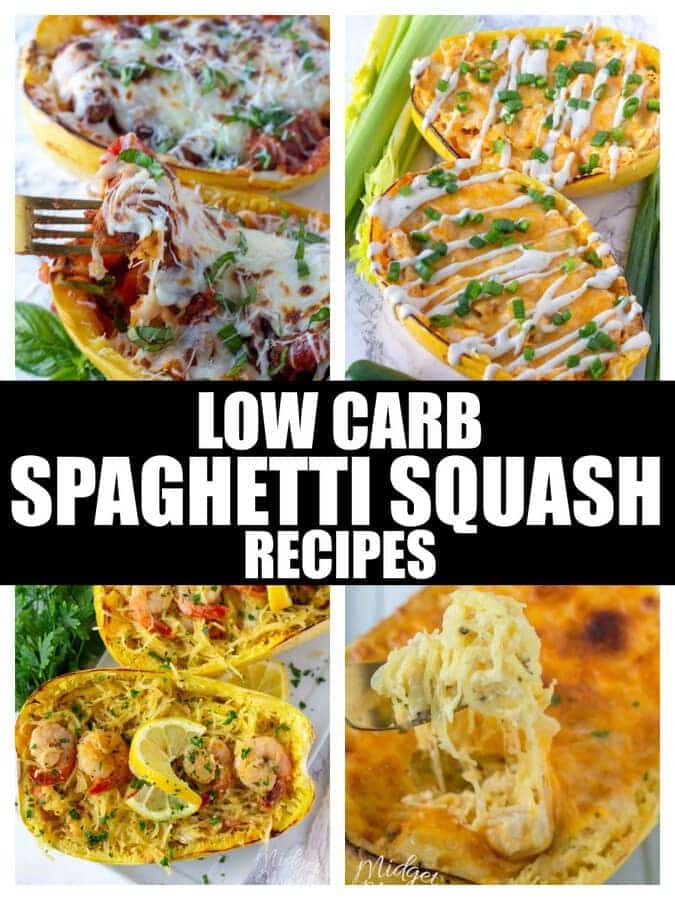 Keto, Low Carb, and Weight Watchers Approved
Another great thing about using spaghetti squash in your dinner recipes are that it is approved on most diets. If you are eating a low carb or keto diet, these low carb spaghetti squash noodles are 5.5 net carbs per cup. If you are on Weight Watchers, spaghetti squash is on the 0 point list. No to mention, the more vegetables in your diet, the healthier your diet is. That means, no matter how you are eating, feasting on spaghetti squash is a great option.
Spaghetti Squash Recipes
What is great about spaghetti squash, it can be used in any recipe that calls for spaghetti noodles. It can be used in almost any pasta recipes. Some recipes might need a little modification, but it will usually work. Better yet, is having specific spaghetti squash recipes. These recipes have already taken into consideration any modifications that might need to be made. There are also spaghetti squash recipes that I have never seen the pasta version of before, so these are recipes you might not have thought about making before.
Whether you are trying spaghetti squash for the first time, or you have been eating these low carb noodles for a long time, these recipes are sure to make dinner something to get excited about. These recipes are bought to make you come back over and over again to give the next one a try.
If you have never cooked spaghetti squash, be sure to check out everything you need to know about cooking spaghetti squash. From prepping spaghetti squash to cooking spaghetti squash in the crockpot, to baking spaghetti squash and all the other ways you can cook spaghetti squash!
Low Carb Spaghetti Squash Recipes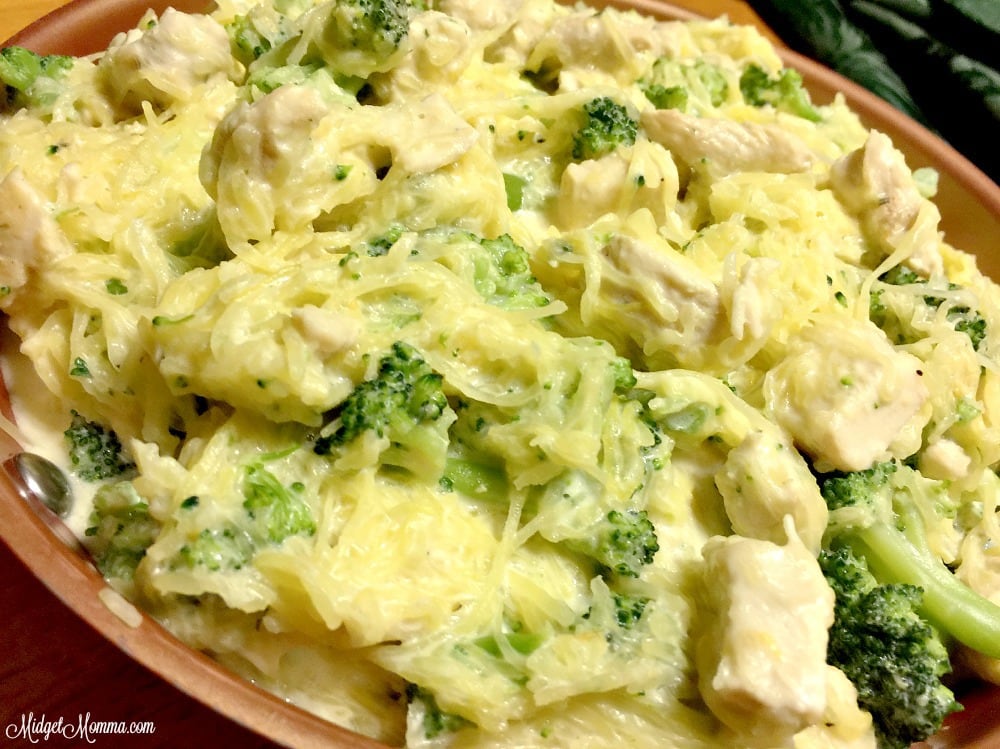 Chicken and Broccoli Alfredo Spaghetti Squash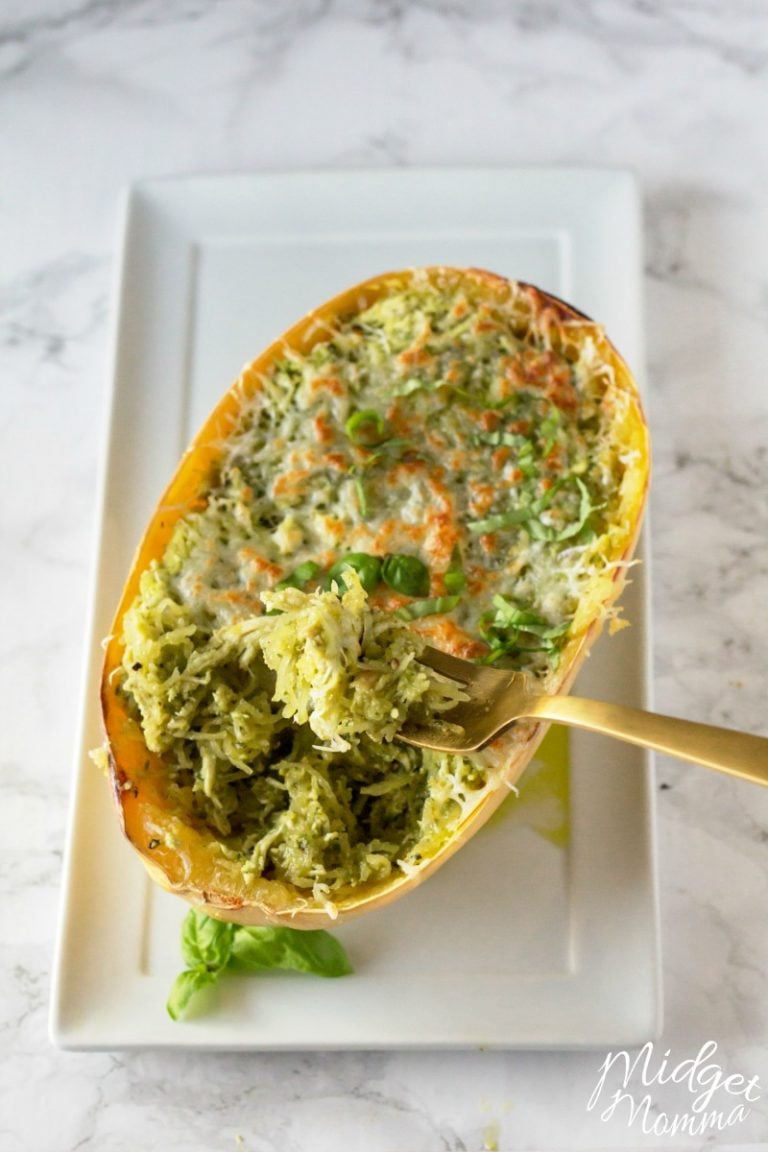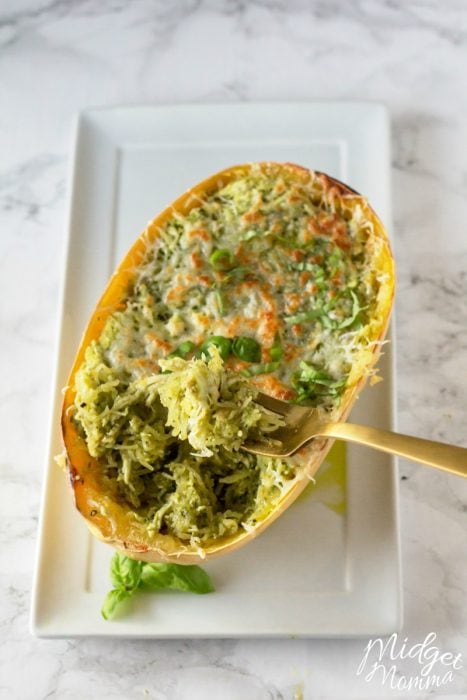 Chicken Pesto Spaghetti Squash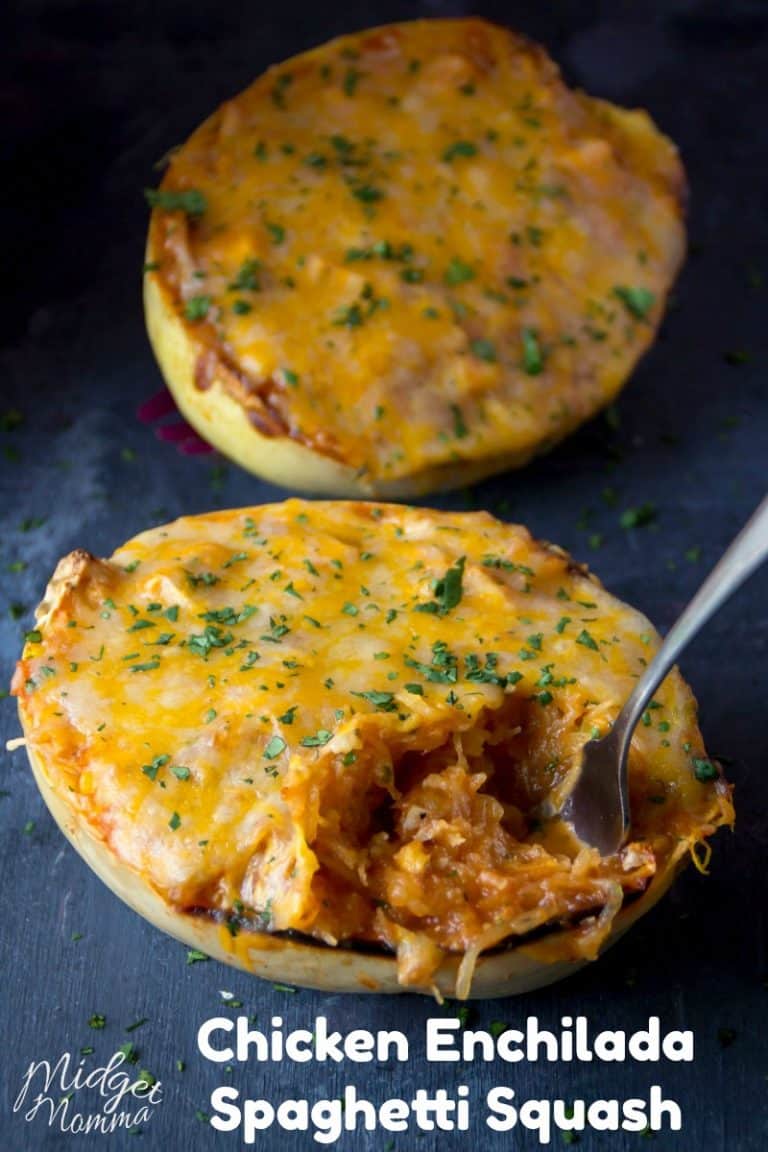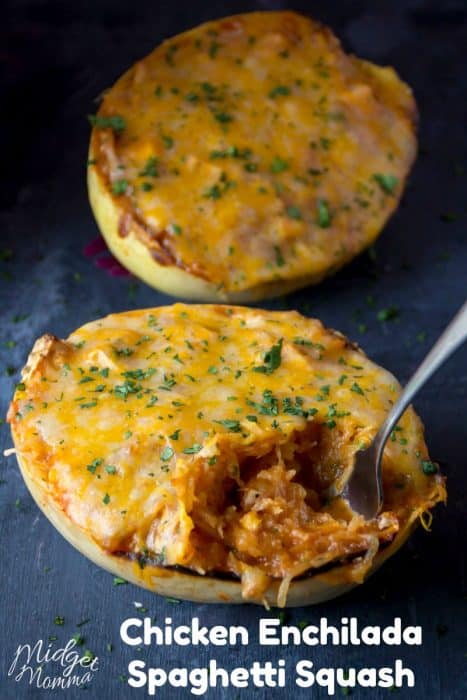 Chicken Enchilada Spaghetti Squash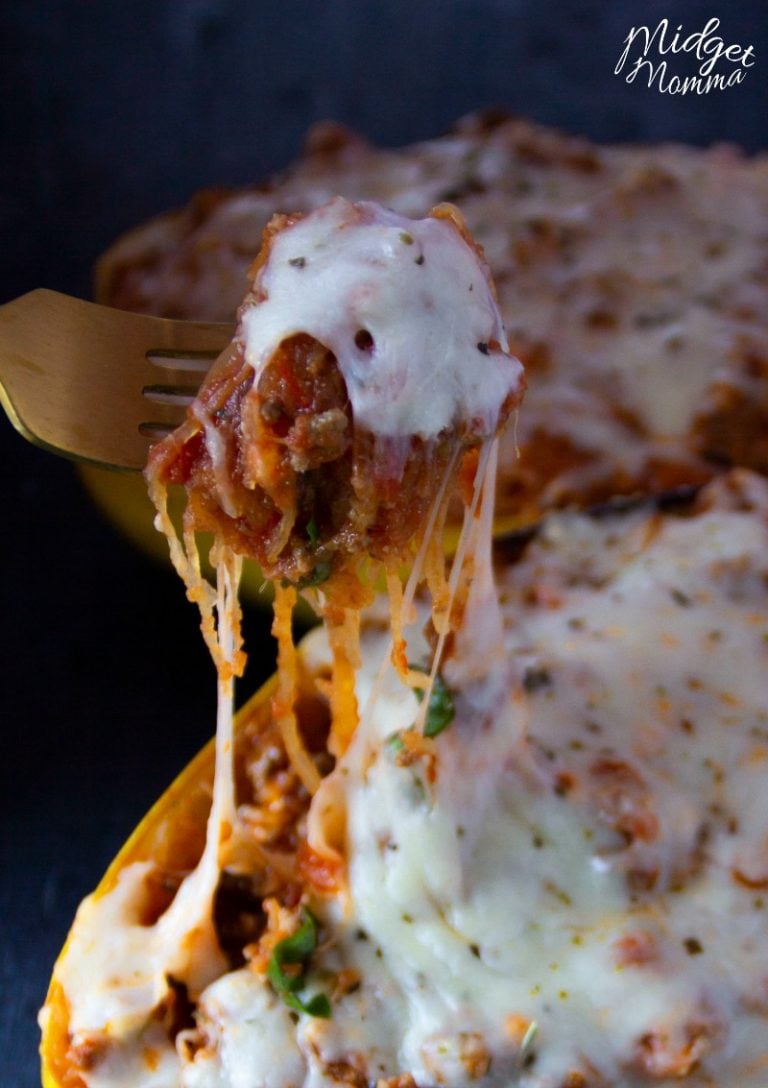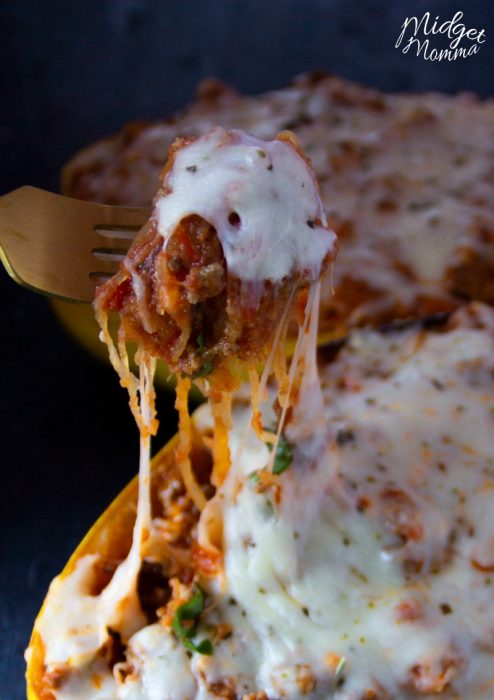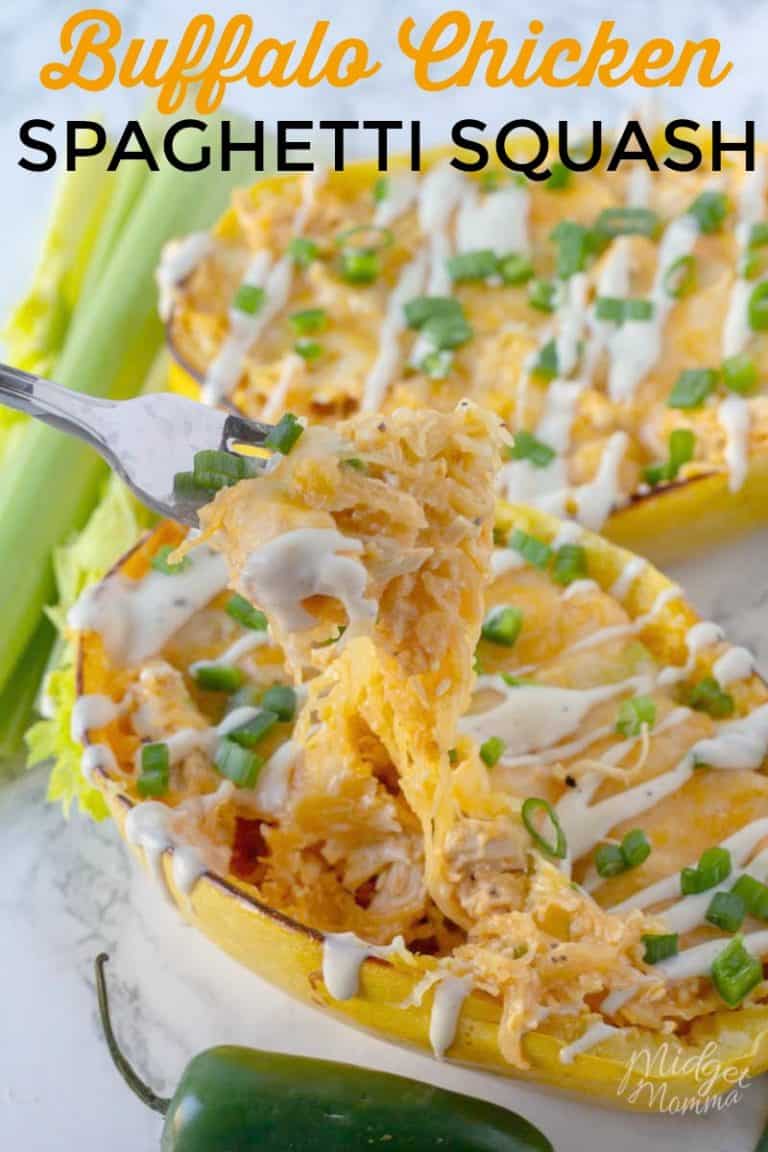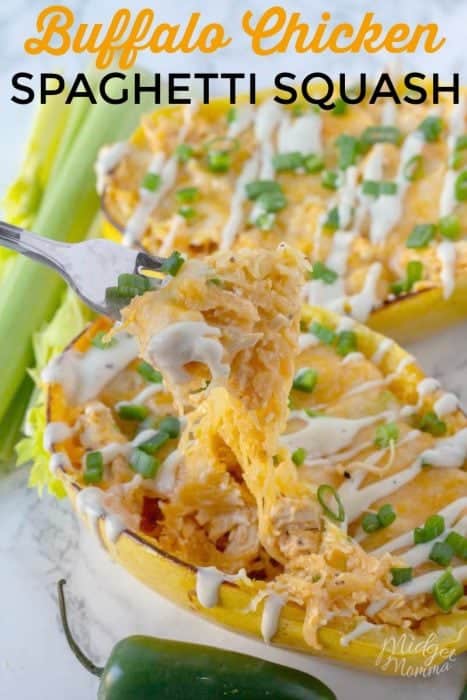 Buffalo Chicken Spaghetti Squash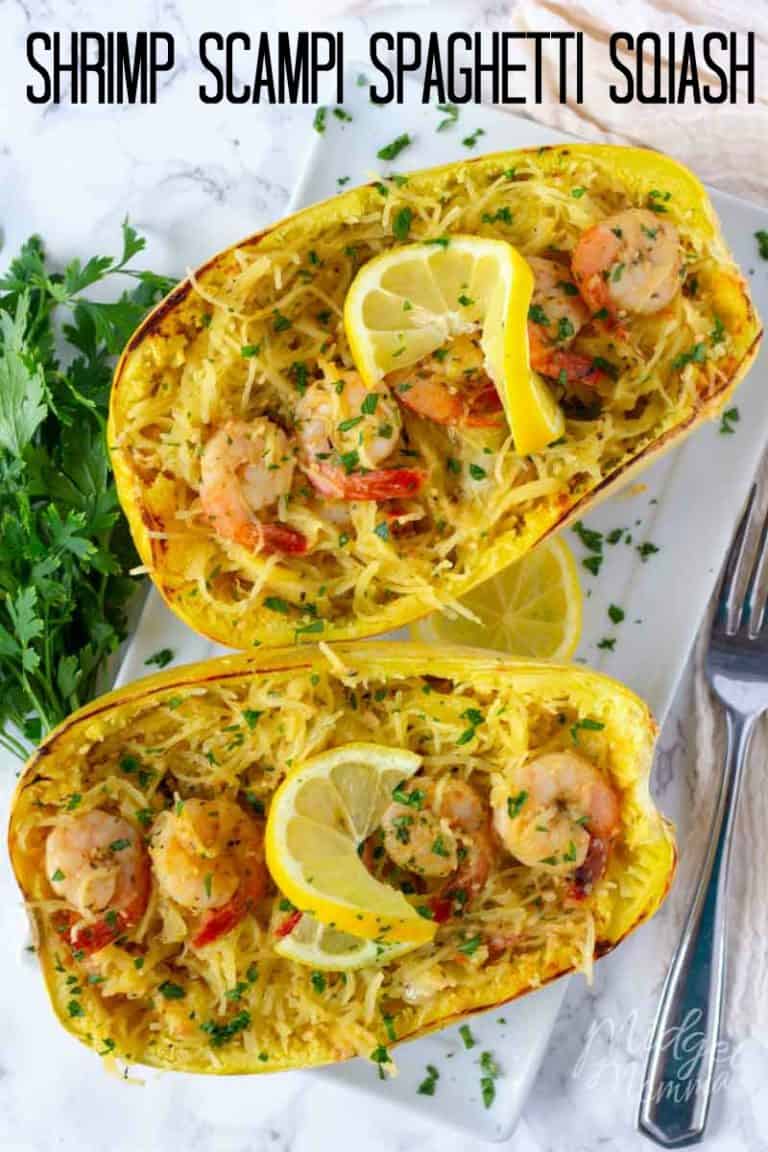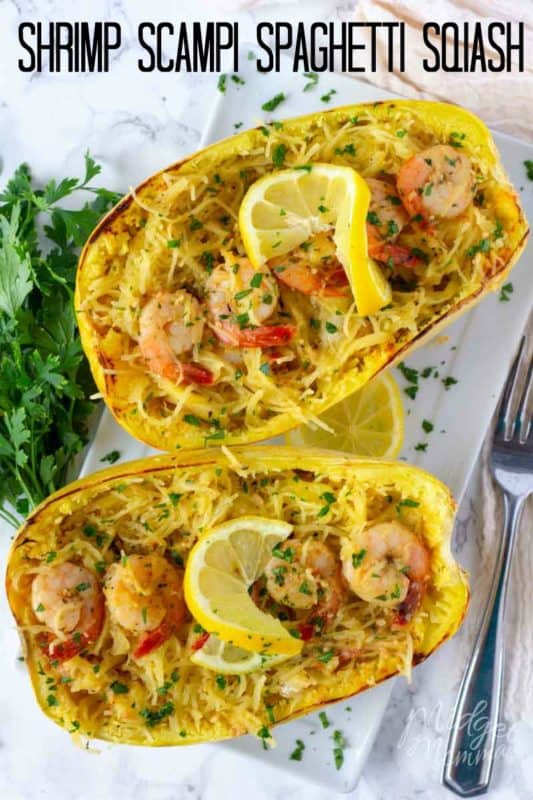 Shrimp Scampi Spaghetti Squash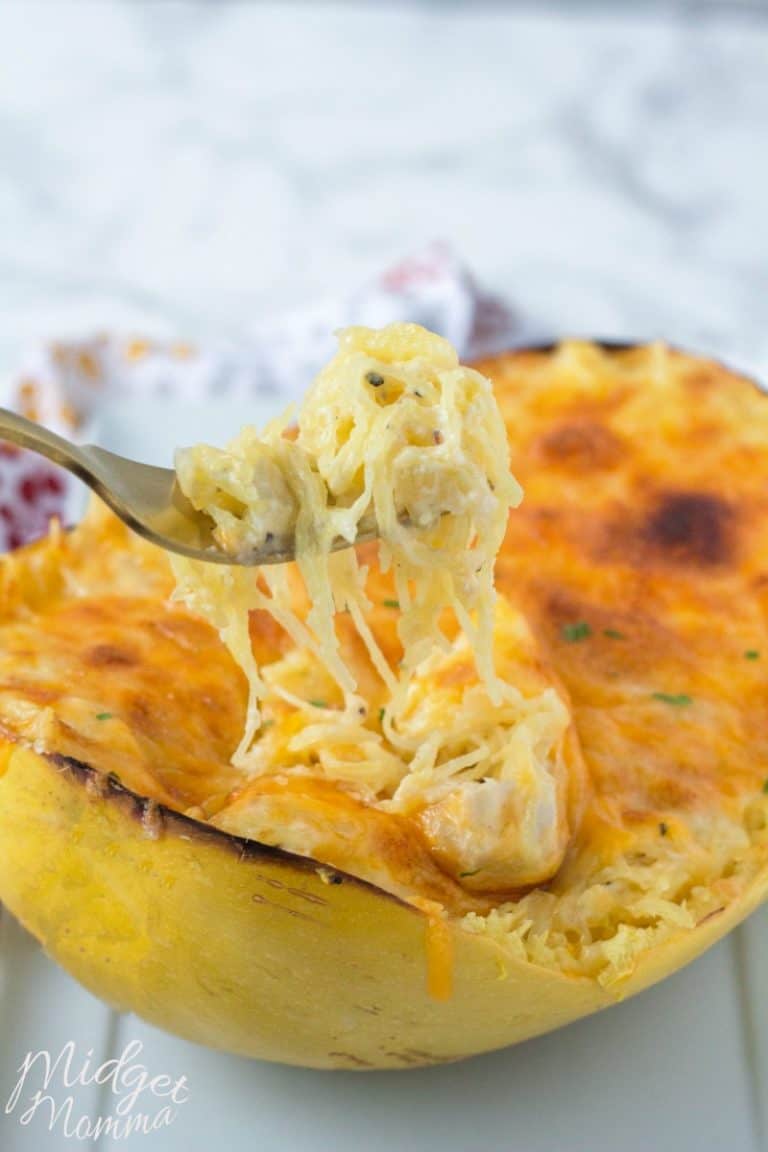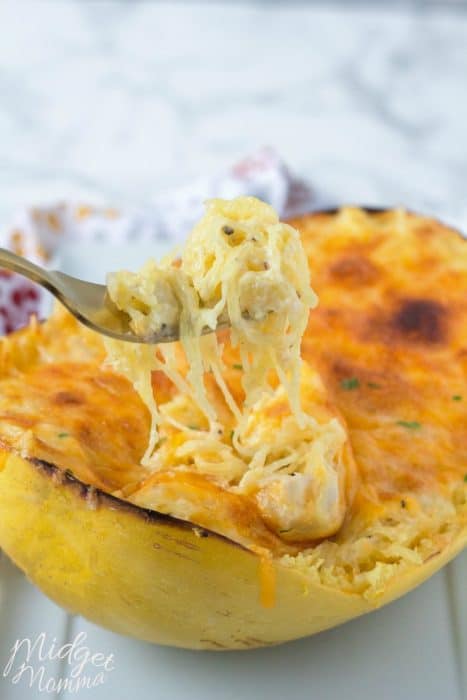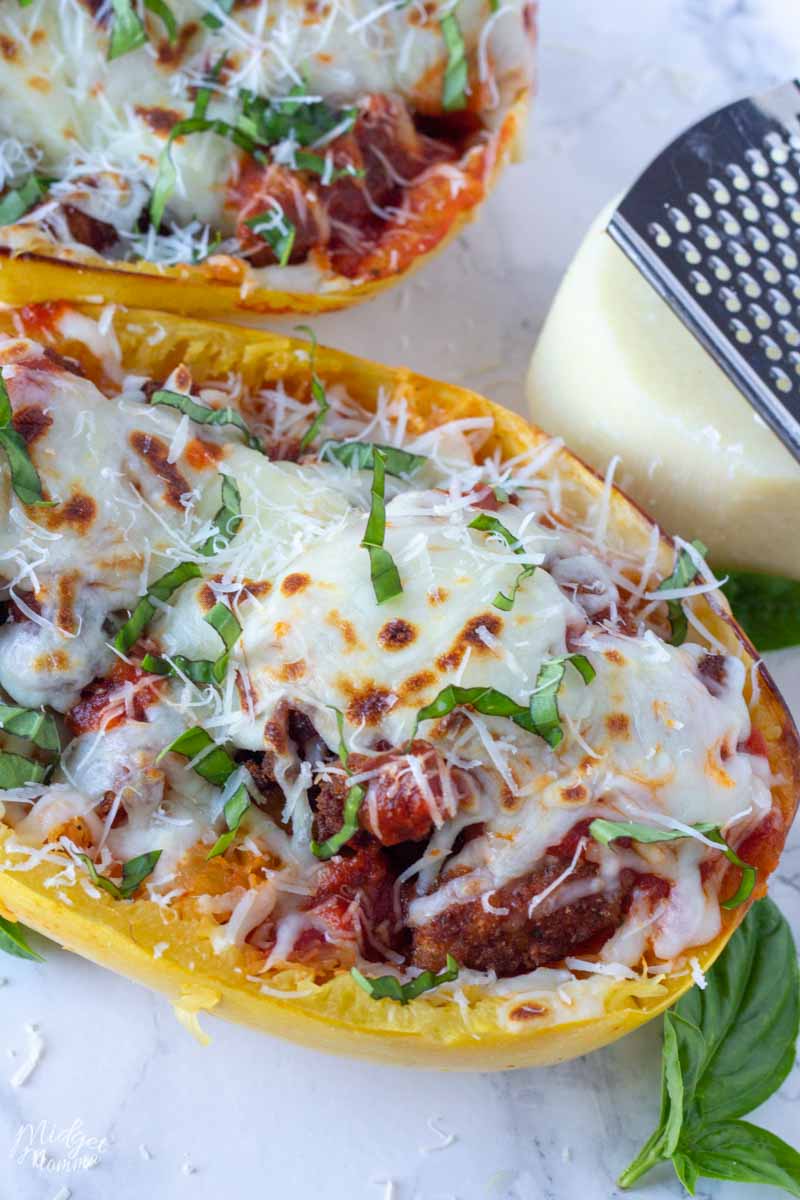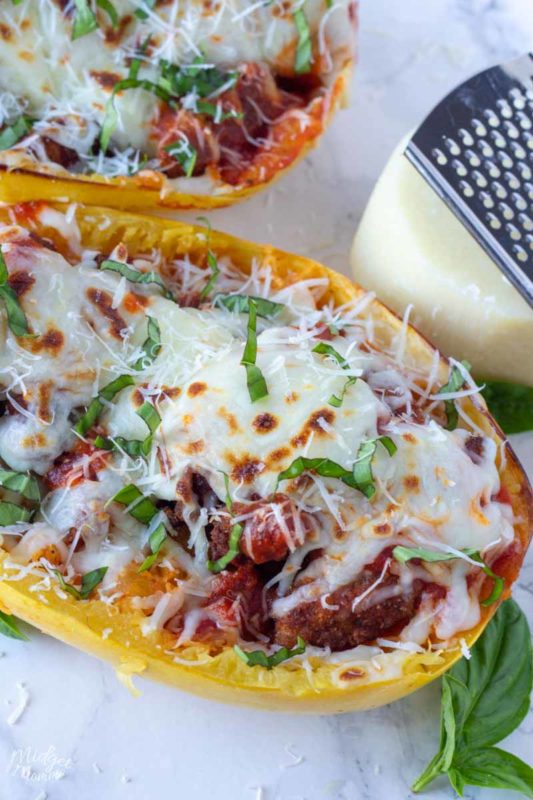 Join the newsletter
Subscribe to get our latest recipes right in your inbox every time we post a new one!