I don't know about all of you guys, but lately I feel like time is not my friend. I need so many more hours in a day then there are and I am looking for as many ways as I can to stay on track with quick and easy. Thankfully there are quite a few quick and easy keto items at Walmart that I can grab! To help you I came up with this list of 20 Quick and Easy Ready To Eat Keto Foods at Walmart!
If you are looking for more Keto Walmart items, be sure to check out the Walmart Keto Shopping list here. It has lots of great items that you should have on your Keto Walmart shopping list!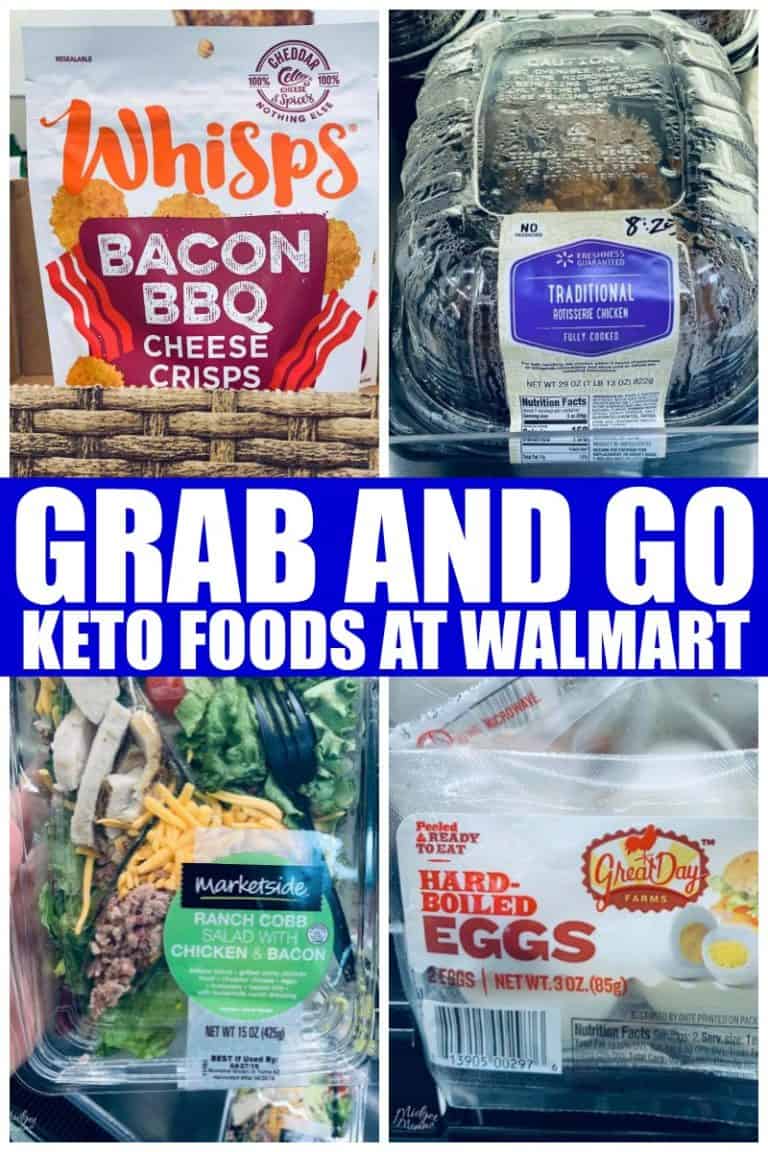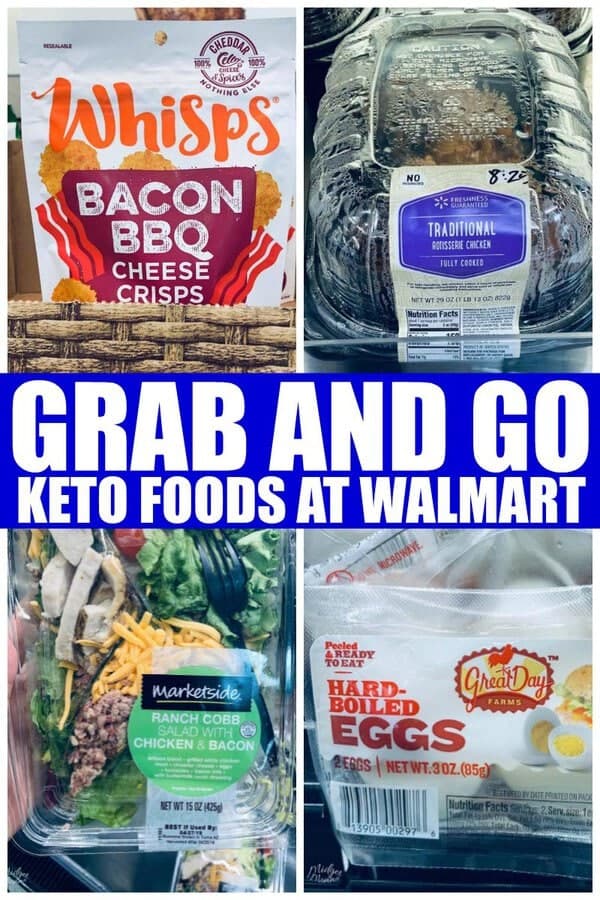 Quick and Easy Keto Foods to Grab at Walmart
If you are wanting to make your Walmart shopping even easier, Walmart has online grocery ordering! All you have to do is order your groceries online from Walmart, select a time to pick them up and they bring them out to your car! Guys it is seriously one of the BEST things EVER! I don't even have to get out of the car! If you have never tried Walmart Grocery delivery before, you can get $10 off your first order! That is like getting a few bags of cheese whisps for free. 😉
To make your life easier, you can click the link for each item I have listed and it will bring you to that item on the Walmart Grocery ordering site. Hopefully that makes your life easier.
Keto Snacks at Walmart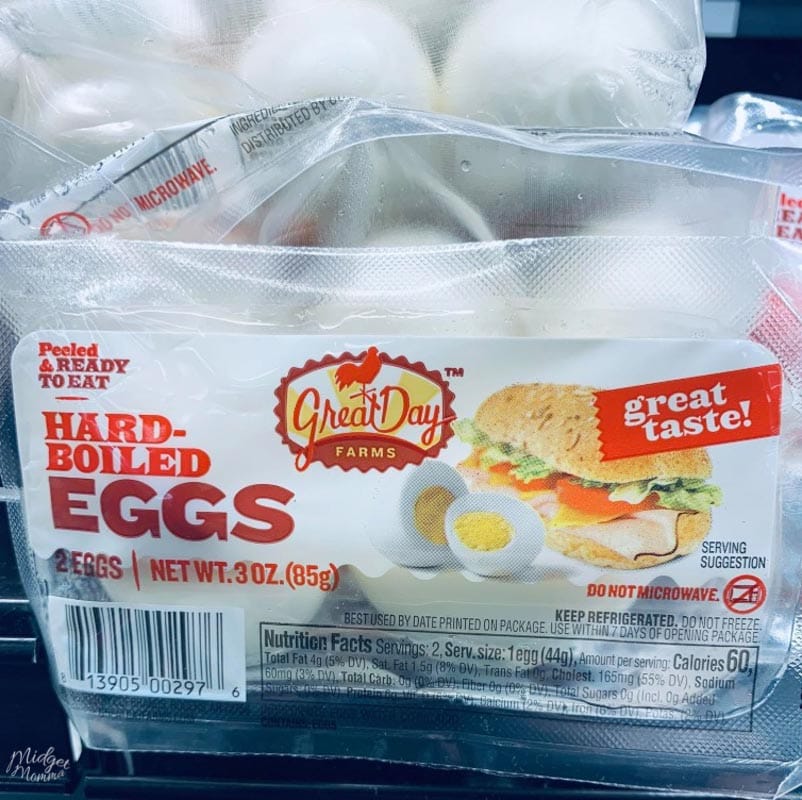 Hardboiled Eggs. You can buy a 2 pack for 98¢ or you can buy the 6 pack for $1.98! Go for the 6 pack, it is a much better value!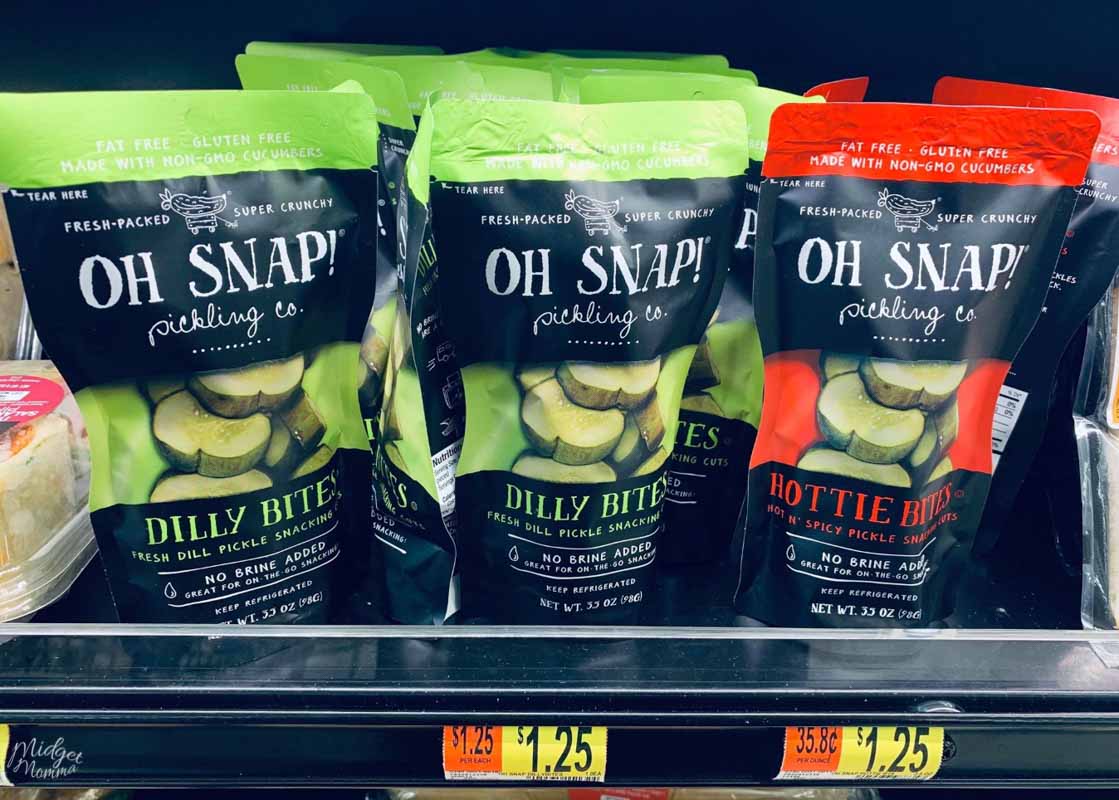 Oh Snap Pickles. They have 2 different flavors so you can easily change things up!
Panino Hard Salami Wrapped Mozzarella Cheese. There are a few different packages and varieties depending on your store.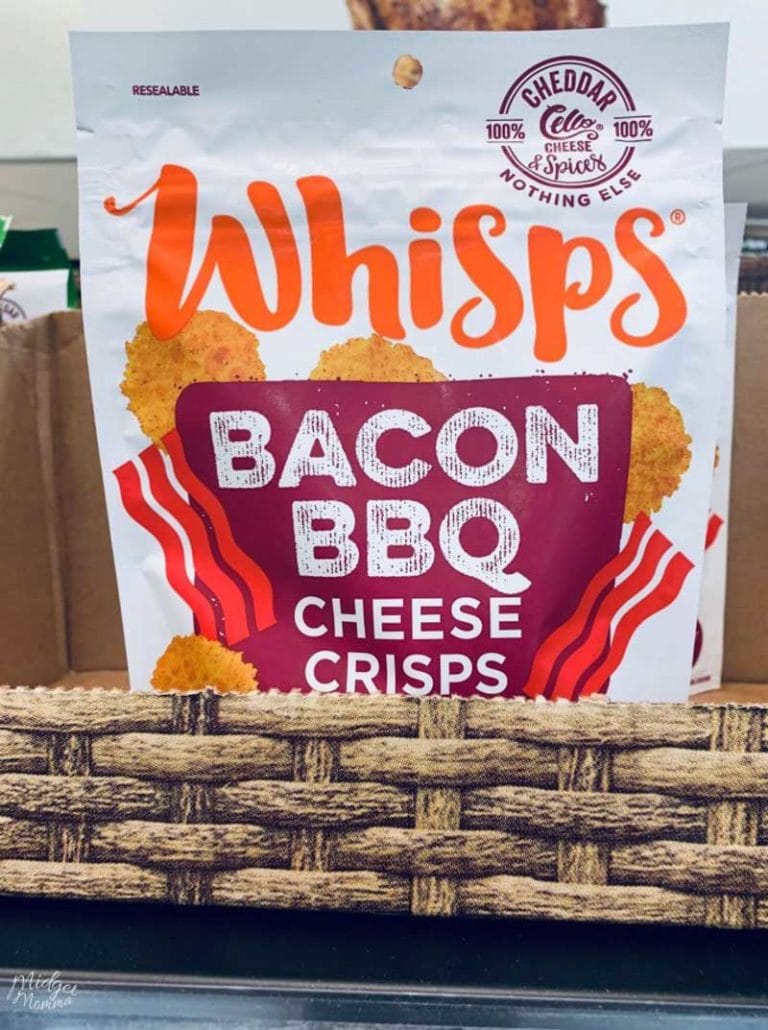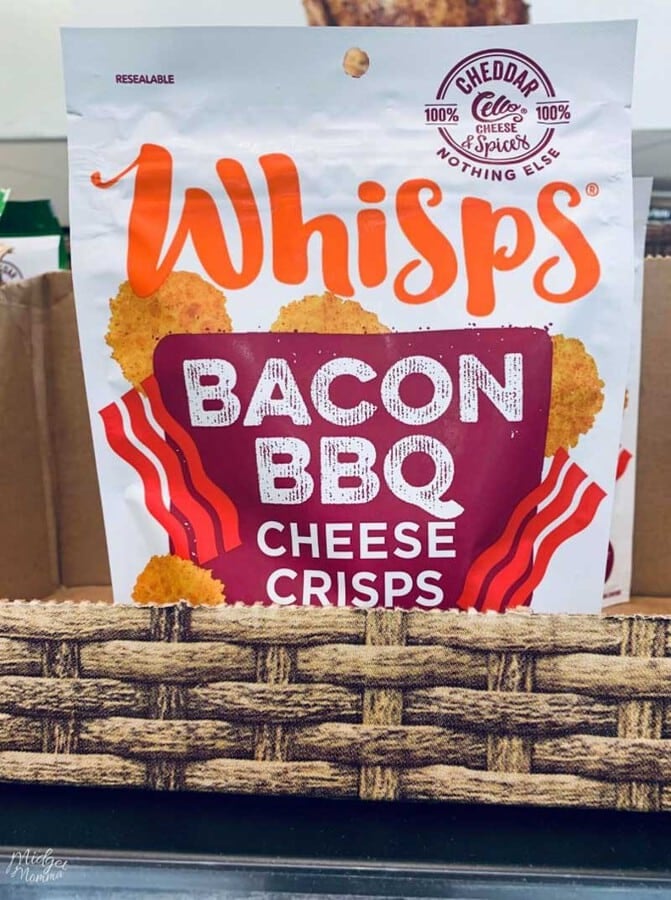 Cheese Whisps. There are multiple flavors to pick from too! Bacon BBQ Cheese Whisps, Cheddar Cheese Whisps  and Parmesan Cheese Whisps  are what my store had.
The Laughing Cow Cheese. They have quite a few different varieties at Walmart in the cheese section of the store.
Beef Jerky. Just make sure there are no added sugars in it.
Nuts. You can find just about any of the Keto Friendly nuts at Walmart.
Blackberries. In small amounts blackberries are good on the keto diet. Plus fruit is such a tasty option!
String Cheese. Some brands are better then others, so just check the back of the packages.
Easy to Grab Keto Friendly Lunches at Walmart
If you are on the go the ready to make section is going to be your BFF! They have LOTS of lunch options that you can grab and go with! But a heads up, if you are buying the salads, the dressings for the most part are not keto or low carb friendly, so carrying your own dressing or buying a bottle of low carb dressing while you are there is going to be your best bet!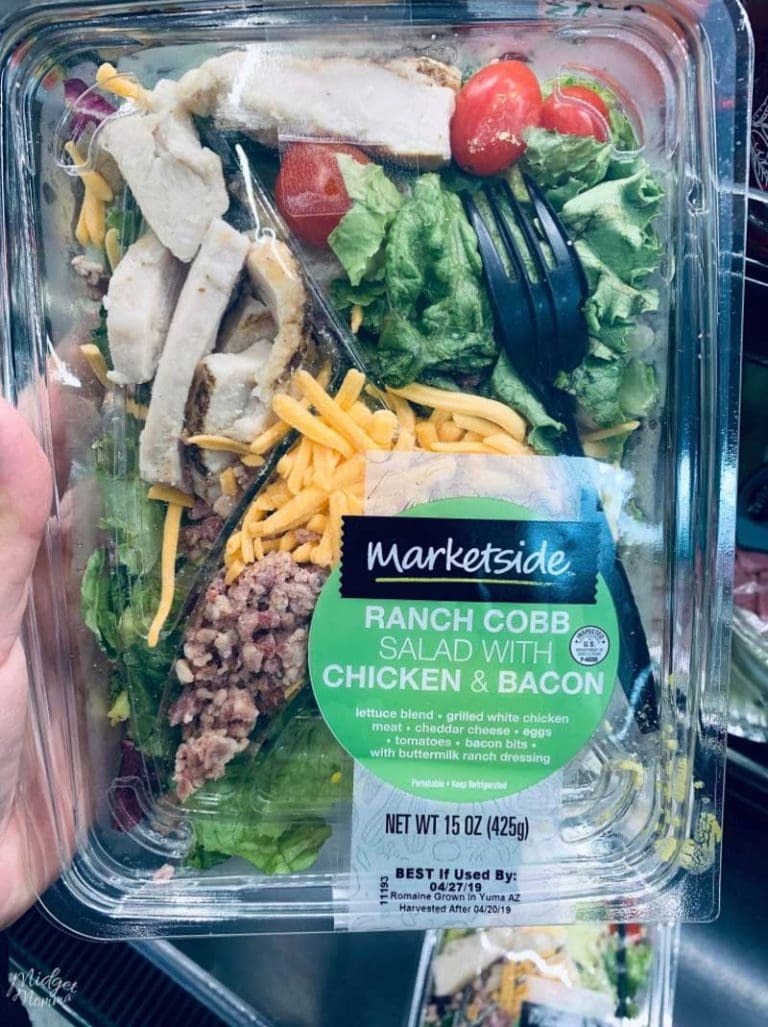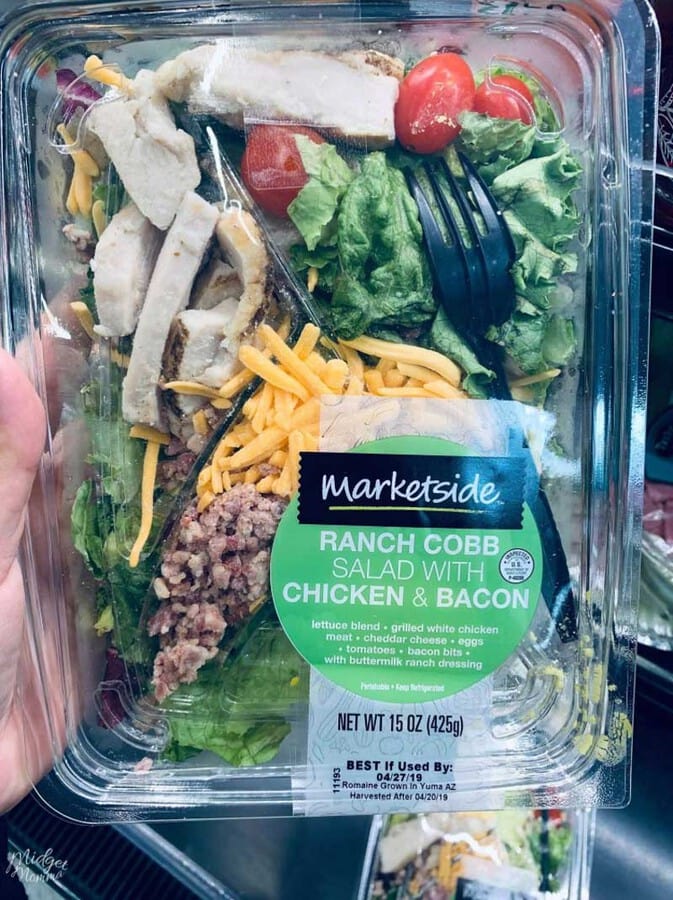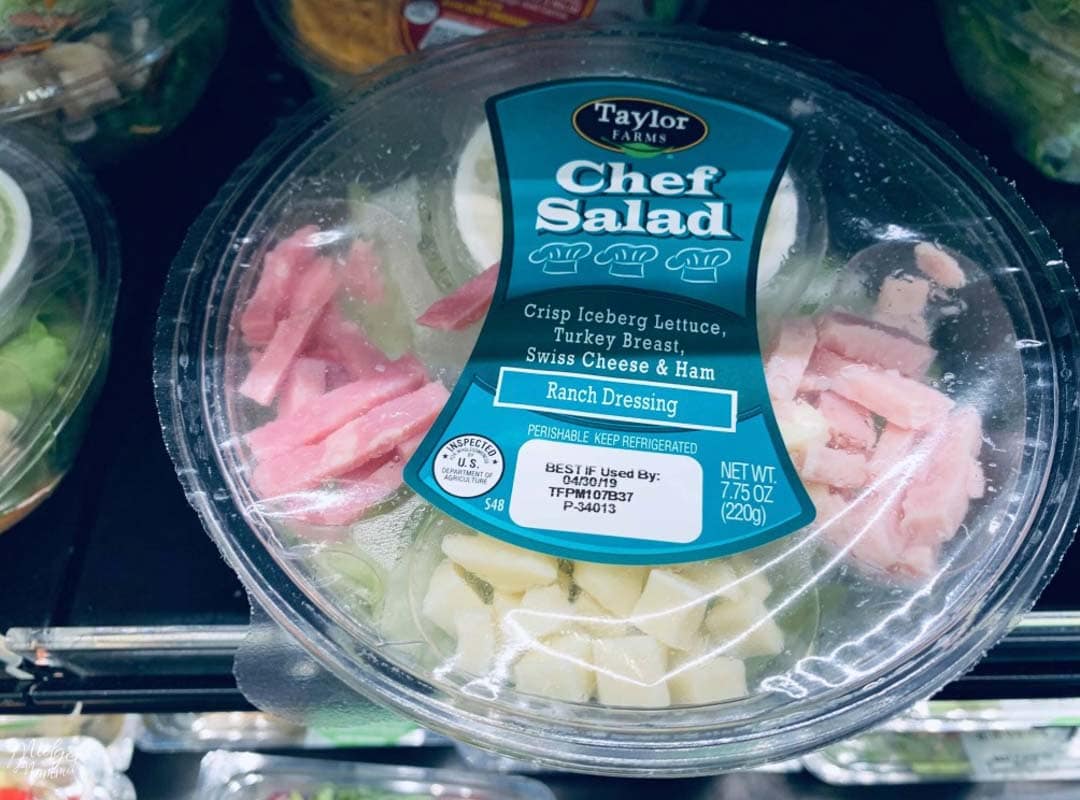 Quick and Easy Keto Dinner items from Walmart
If you are in a rush to get dinner and get it on the table there are lots of easy to grab items at Walmart, including fresh veggies in steam bags.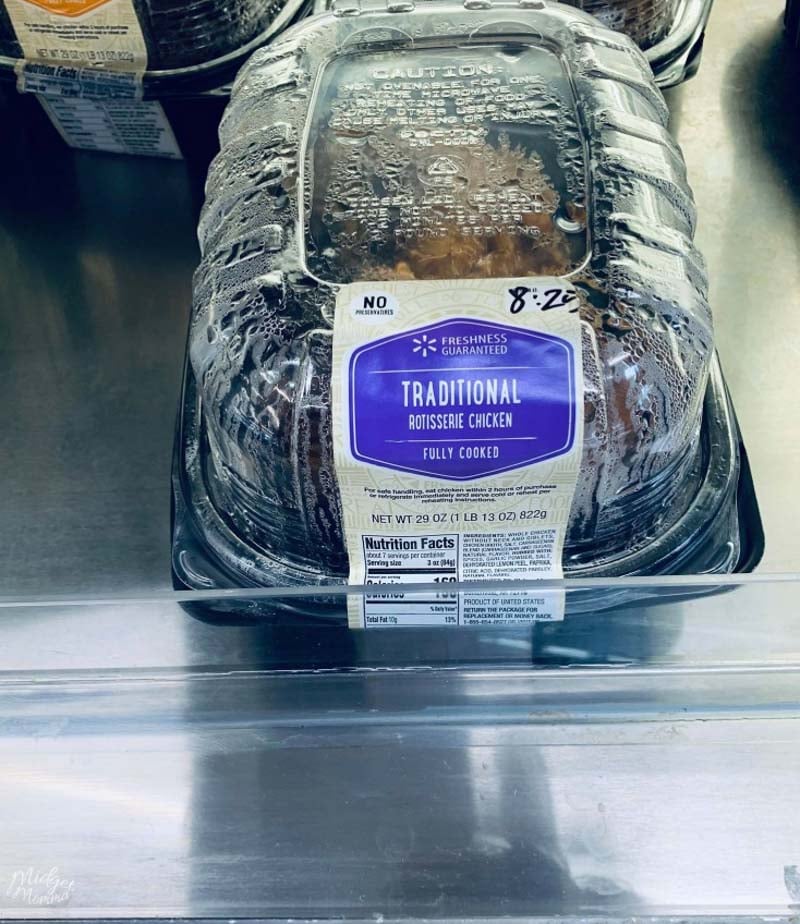 Rotisserie Chicken
Real Good Food Items. If you are heading home and have time to toss something in the microwave or the oven these are easy! They have things like Real Good Food Enchiladas, Real Good Foods Pizza and more.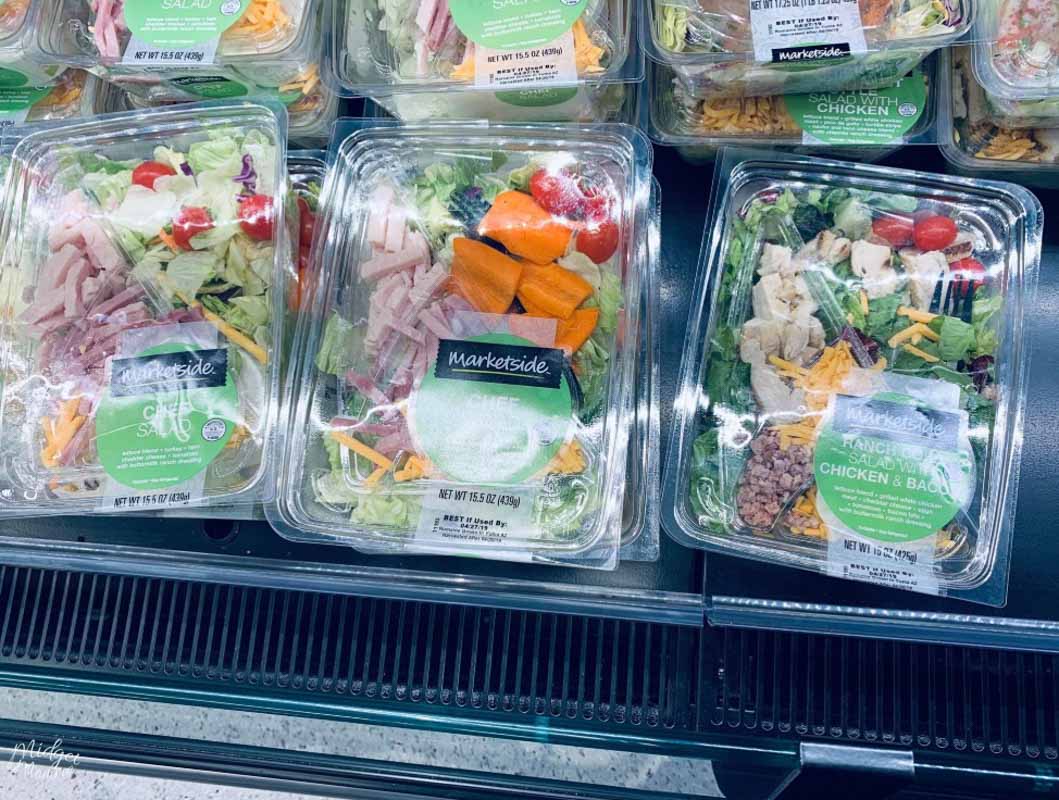 Premade Salads. There are lots of larger salads that are already premade that you can grab to go along with your Rorisserie chicken!
Easy Keto Veggies at Walmart
Now these items are not ready to eat, and you will have to heat them up. However they are already packaged in bags or prepped for you that will make getting a dinner on the table quickly done so I wanted to include them in the quick and easy keto items that you can find at Walmart.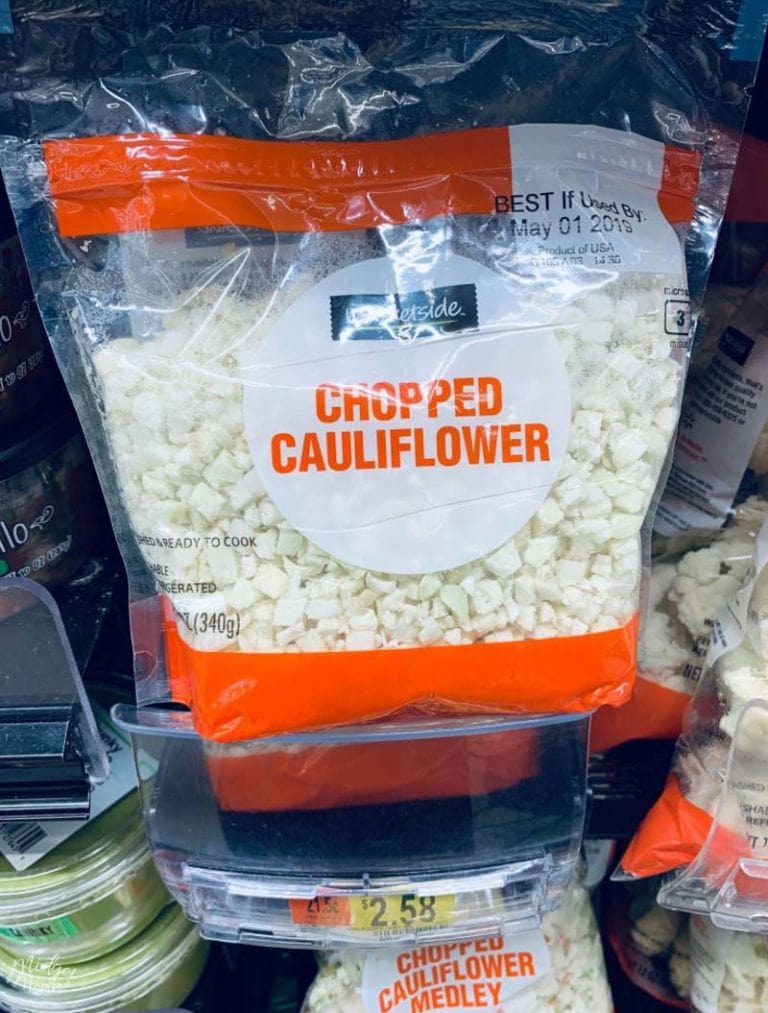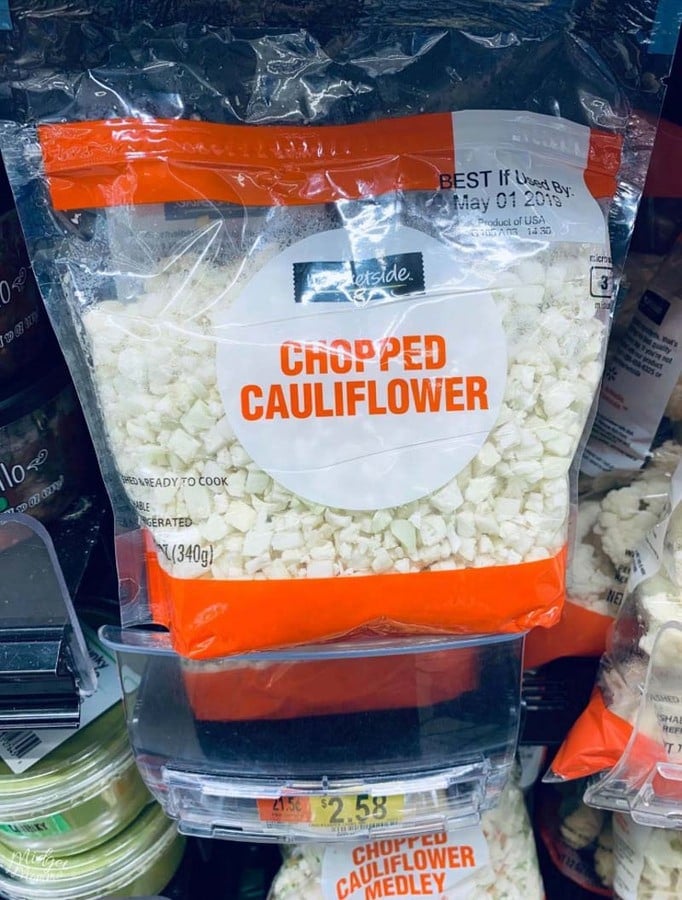 Steamer bag fresh broccoli and Cauliflower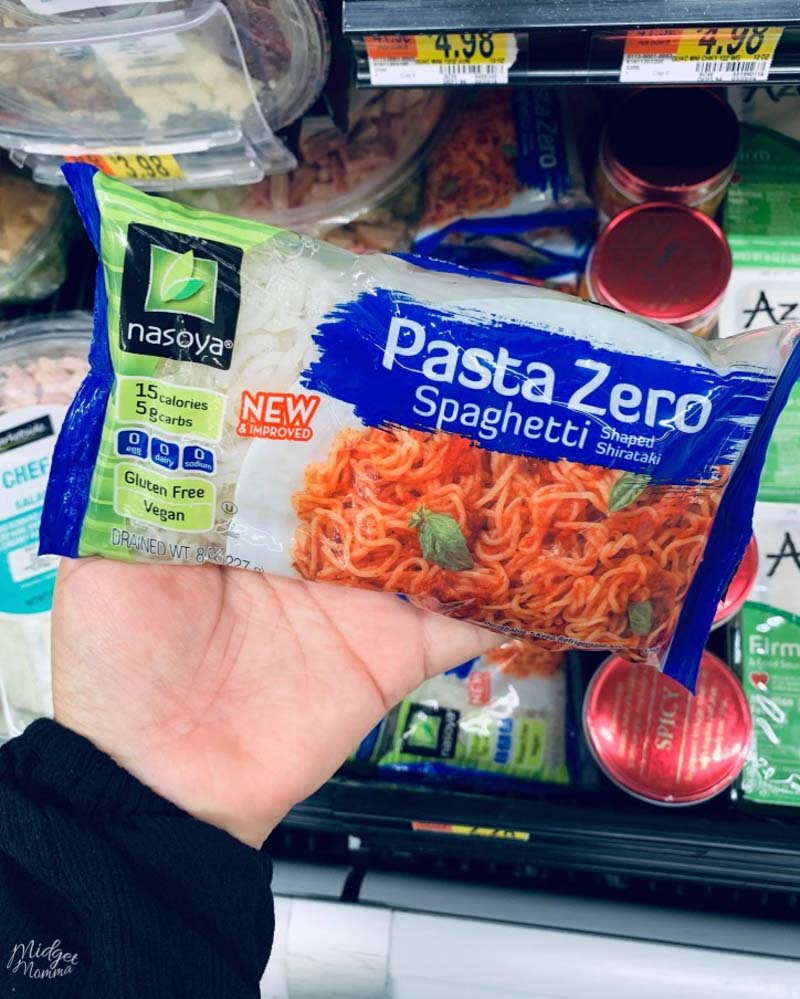 If you are looking for more awesome Keto Shopping lists be sure to check these out!
Keto and Low Carb Diet Tips
 Be sure to check out our restaurant guides for the times that you are on the go and need to grab something to eat that is keto and low carb while at at fast food restaurant!