Enjoy the great outdoors as a family if you have a 5th grader. All 5th Graders Get a FREE Pass to all National Parks this year!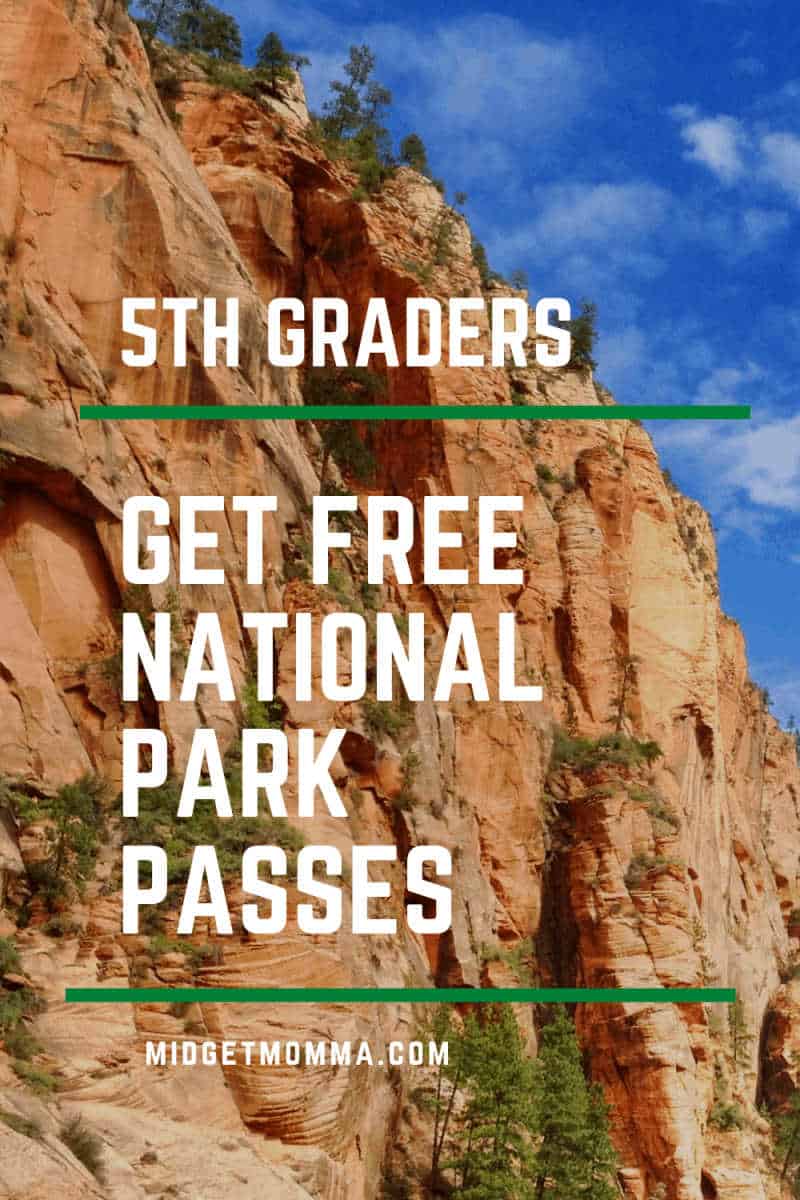 FREE National Parks Pass for 5th Graders
If you are looking for something to do with the kids to get them out and explore then you are going to love the National Park Pass for 5th graders.
Fifth Graders learning in the United States can bring their families to national parks, national forests and grasslands, wildlife refuges and other Department of the Interior, U.S. Forest Service, and U.S. Army Corps of Engineers-managed public lands and waters for free!
Each year there is a pass made by the National Park service that allows 4th graders and their families to visit national parks for free. For the 2020-2021 school year the National Park service has changed things a bit since last years 4th graders missed out on using the 4th grade Free National Parks pass.
This year there is a new voucher that is just for 5th graders that is valid from October 28, 2020 through August 31, 2021.
What is great about the National park pass for 5th graders is that not only does the student get in for free, but the rest of the family too. If you visit a site that charges entrance fees per person, the national parks voucher admits all children under 16 and up to three adults for free.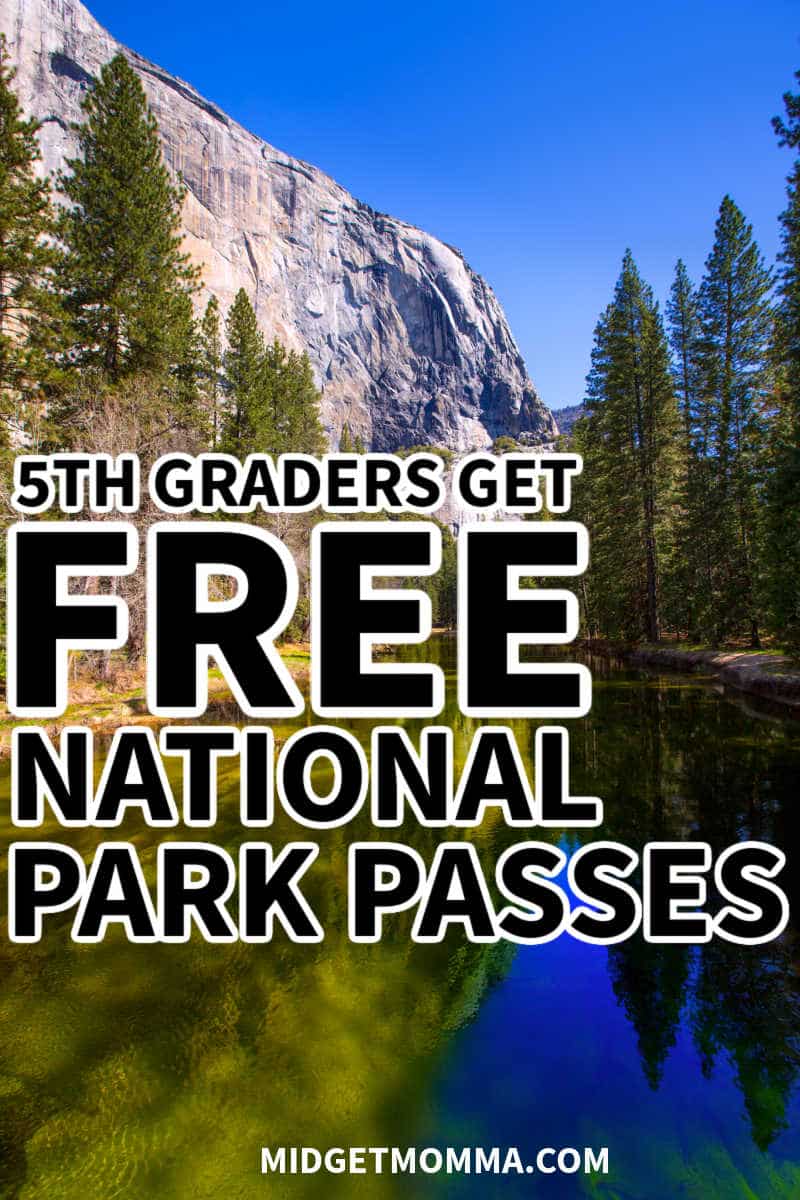 How Do I Get The 5th Graders FREE National Parks Pass?
Head on over here and Download the 5th grade voucher.
Print the voucher and keep it in a safe place until you are ready to use it.
How the 5th Grade National Park Pass Works
Pick which National Park you want to go to and plan your trip.
When you arrive at the park show your pass to a park ranger. If there is no park ranger, leave the pass on the dashboard of your car.
Explore the National park with the family.
The voucher doesn't cover things like parking fees, camping, boats, and special tours. Also, some sites are managed by private operators. They may not honor the voucher.
Check with the National park you are planning to visit ahead of time to find out. The voucher doesn't cover fees for local, city, or state parks and recreation areas unless they say that they accept this voucher.
Looking for more fun for the kids?
Join the newsletter
Subscribe to get our latest recipes right in your inbox every time we post a new one!