I am so in love with this gravy. I happened to buy this apple cider at a local store and it just wasn't as good as it should have been so I decide it would be great to cook with. I always serve this gravy with my Roasted Split Turkey Breast. This recipe normal serves 2-4 people so if you would like to feed more people all you have to do it double or triple your recipe. If you don't have a lot of pan drippings you can ways use some turkey or chicken stock from the store. If you don't have enough fat from you pan drippings you can use butter to stretch out the turkey fat.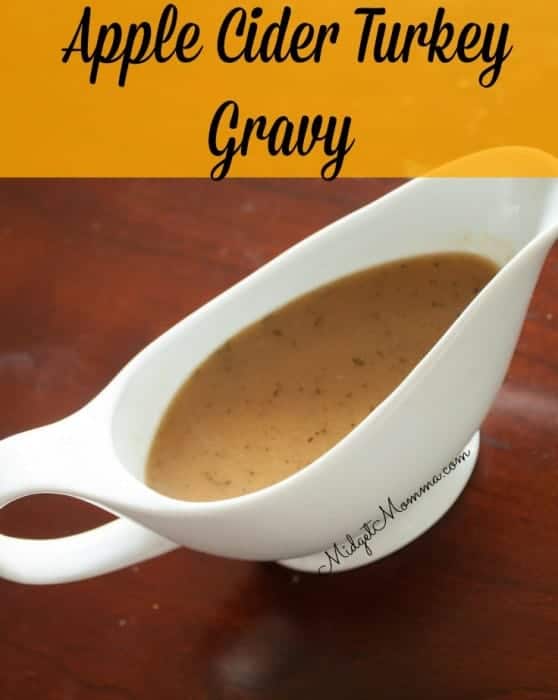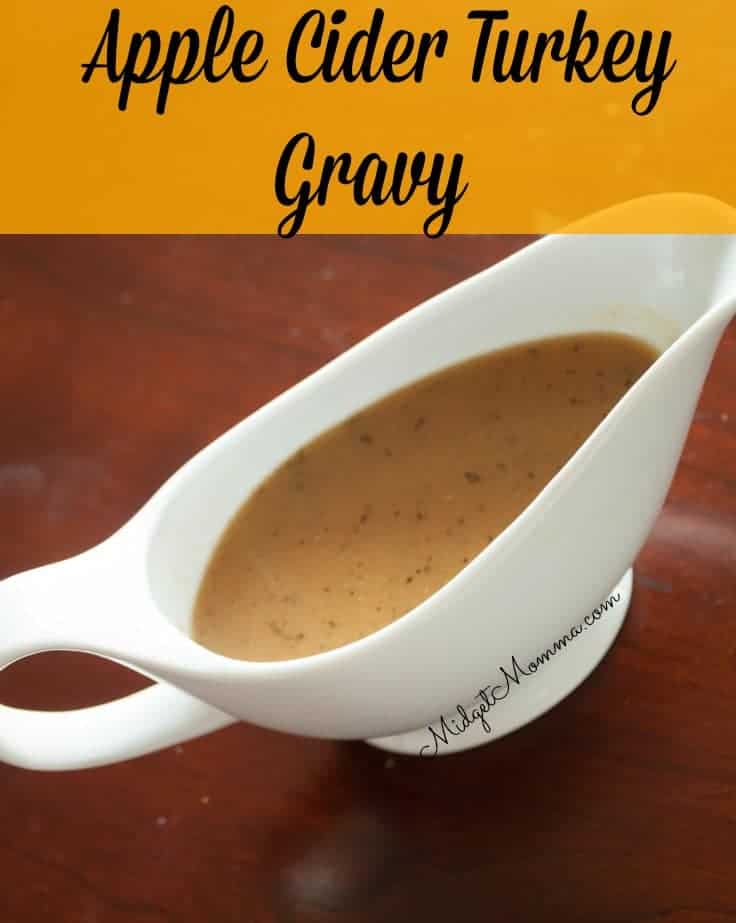 Apple Cider Turkey Gravy
Serving size 2-4
Cooking time 5 minutes
Apple Cider Turkey Gravy Ingredients
Drippings from your roasted turkey
1 tablespoon all-purpose flour
1 cup apple cider or hard apple cider
salt and pepper to taste
Apple Cider Turkey Gravy Directions
Pour the drippings from the roasting pan into a glass cup and allow to sit for 1 minute. Spoon off 1 tablespoon of the fat that floats to top and place it in a small saucepan over medium heat and stir in flour. Continue to stir for 1 minute. Slowly stir in cider. Spoon off and discard remaining fat from top of pan juices; stir remaining juices into gravy. Stir frequently until gravy thickens, about 3 to 4 minutes. Taste and season with more salt and pepper.