Breakfast is the most important meal of the day, it gets our bodies going. Add in the cup of coffee with a tasty breakfast and you are able to start the day off on a good foot! This Apple Pie Granola is one of my favorites to enjoy in the morning. This Apple Pie Granola is quick after you have prepped it and store it for when you want to enjoy it in the morning! While it sounds a bit crazy you are going to use my pumpkin spice recipe in this apple pie granola recipe and ohhhh it is so good!
If you love Apple Pie then you need to check out these AMAZING Apple Pie spin off recipes!
Mini Apple Pies with Puff Pastry
Apple Pie Granola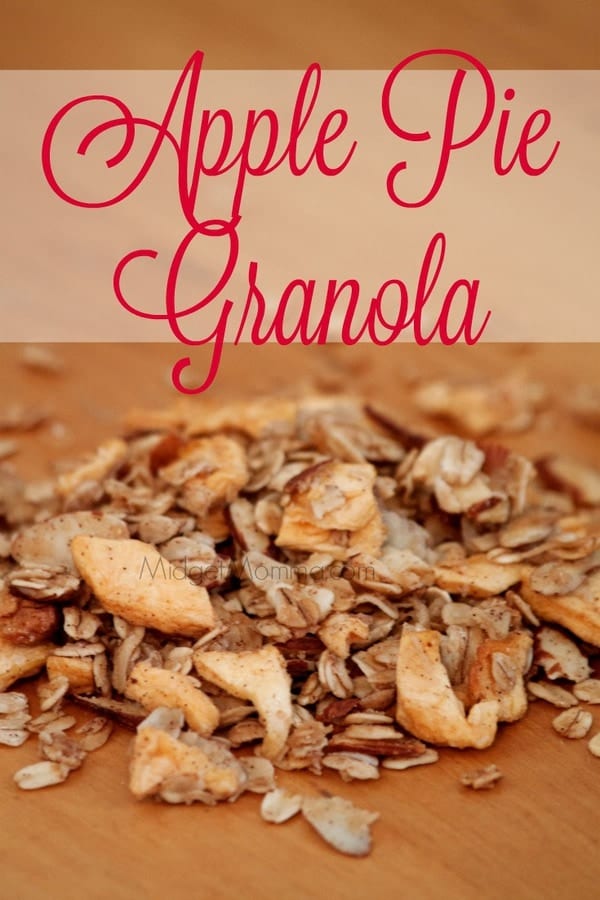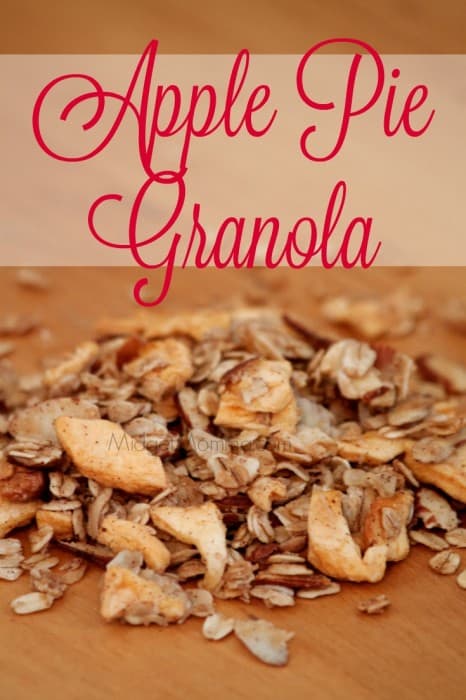 Apple Pie Granola Ingredients
3 cups rolled oats
1 cup sliced almonds
3/4 cup shredded coconut
1 cup dried apples chopped
1 1/2 teaspoon pumpkin pie spice
1/4 cup coconut oil
1/4 cup plus 2 tablespoons dark brown sugar
1/4 cup plus 2 tablespoons maple syrup
3/4 teaspoon salt

Apple Pie Granola Directions
Preheat oven to 250 degrees F. Combine your oats, almond, coconut, apples and pumpkin pie spice together in a medium bowl. Melt your coconut oil in the microwave. In the coconut oil bowl mix in the brown sugar, and maple syrup. Stir the oat and sugar mixture together. Place the mixture onto a foil line baking sheet and sprinkle with salt. Bake for 1 hour and 15 minutes, stirring every 15 minutes. Let mixture cool and break up any large clumps. Store in a air tight container.
Join the newsletter
Subscribe to get our latest recipes right in your inbox every time we post a new one!