Want to save money in April? There are lots of things that you can add to the list to grab while they are at their cheapest prices of the year. Here is the April Money Saving guide to help you save including sales, clearance items and the April in season produce.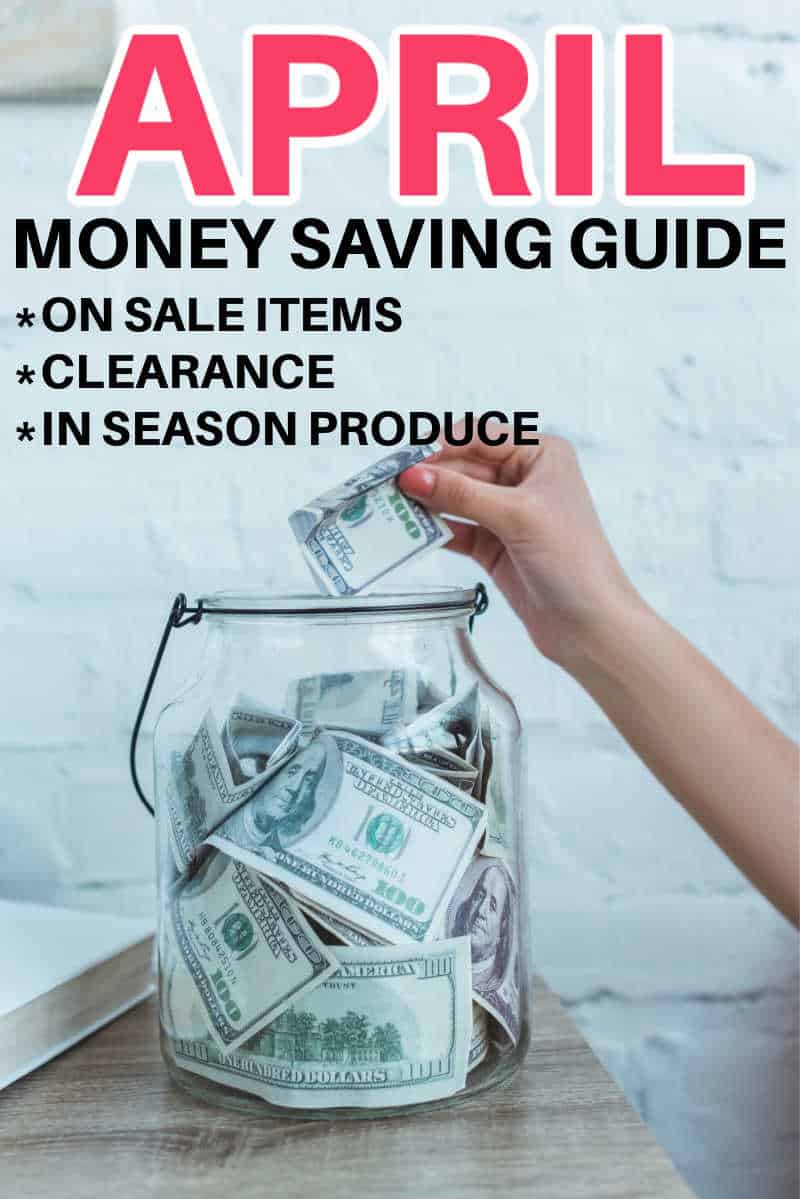 April Money Saving Guide
Every month there are different things that you should grab or plan on buying if they are on your list of things you need to save money. The biggest trick I have for saving money is knowing when to buy items. Sales go in cycles throughout the year and to get the best prices on everything from household goods, clothing, furniture, and groceries you need to make the most out of the sales cycles.
Different things are on sale, on clearance, and in season at different times. It is during certain times of the year that you will be able to get certain items at rock bottom prices. Knowing when to buy items is the easiest way to save money on the things you need and use.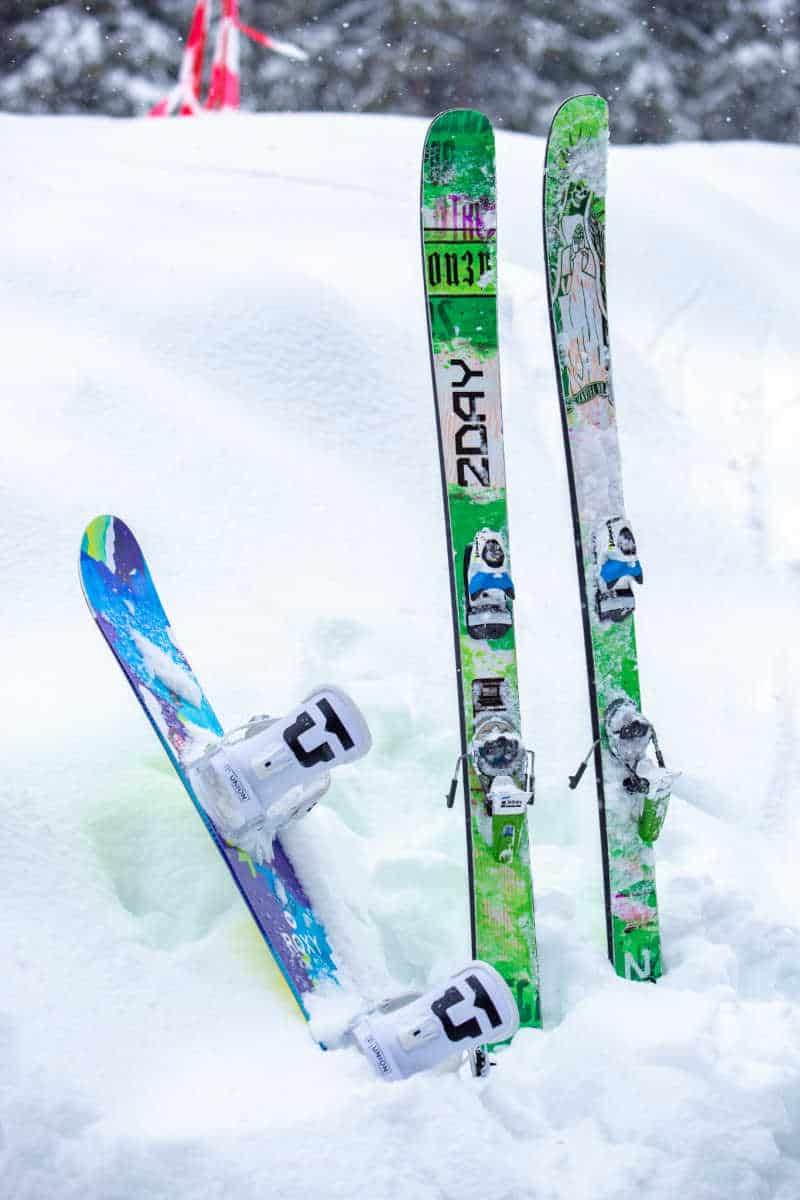 Item's You will Find on Clearance in April
Depending on what day of the month Easter falls, it will be about a week or 2 after you can grab the rock bottom prices on these items. Things like Easter decor and nonfood Easter basket fillers are at their cheapest now as well. I like to stock up on them and put them in a tote for the following year so I have them.
Winter clothing, winter jackets, boots and snow gear is also at it's cheapest. If your kids are into winter sports like skiing and snowboarding now is when you want to get those items for next year. Look for swap sales to get the best prices on used ski and snowboard equipment. If you live near a ski resort many of them sell off some of their equipment at the end of the year.
If you are looking for the best things to buy after Easter, check out our post on the best things to buy during after Easter clearance.
Easter table linens
plates
baskets
icing
crafts
sprinkles
cookie cutters
yard decorations
ribbons
Passover goodies
Items You will Find On Sale in April
Knowing what grocery items to stock up in the sales ad is a great way to save money. Items that are cheaper that you use all the time are the perfect items to stock up on in April then you have them on hand until the next sale cycle that they are at their rock bottom prices.
Ham
Candy for birthday parties or events (Easter clearance)
Easter Baking supplies.
Colored sprinkles
icings
Easter crafts
cookie cutters
clothing
decorations (tuck away for next year)
Passover foods.
Baking supplies
flour
sugar
pie fillings
yeast
chocolate chips
baker's chocolate
cooking oil
pie crusts
ready-made dough
spices
nuts
dried fruits
disposable pans
aluminum foil
plastic wrap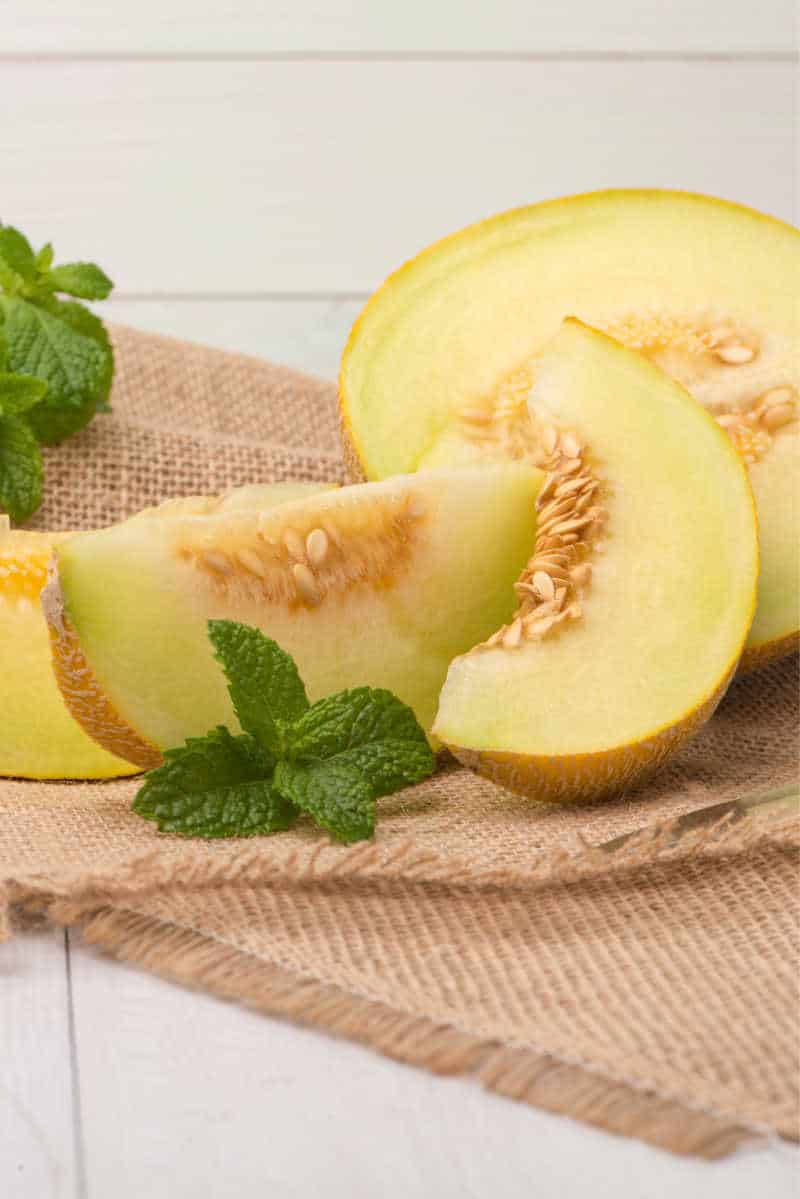 April In Season Produce
Buying in season produce is one of the best ways to save money on produce. You can buy it fresh and then can or freeze it, along with using it while it is on sale at its lowest price. Knowing what the April in season produce is will not only help the grocery bill but also future grocery bills if you freeze some of it too.
apricots
bananas
broccoli
cabbage
green beans
honeydew melon
lettuce
mangos
mushrooms
onions
leeks
peas
pineapple
rhubard
spinach
strawberries
Money Saving things to Start in April
Start the garden. Plan a date this month to start planting your garden (Even if its just a window garden of herbs).
Buy Easter clearance items and tuck away (like candy for a birthday piniata later in the year, or buy Easter clothes 1 size up & tuck away for next year).
If you plan on having a yard sale start planning now. Plan a date for next month to get rid of toys that are no longer used, clothes that don't fit etc. You will also want to start purging things now because while we always say it is a "weekend job" we all know that once you start purging you keep going.
Holidays in April
April Fools Day
Tax Day
National Park Week
Earth Day
Easter
Passover
More Ways to Save Money
Join the newsletter
Subscribe to get our latest recipes right in your inbox every time we post a new one!